When plotting out your next surf trip, places like Hawaii or Tahiti most often come to mind. But a new video hopes to lure surfers to a lesser known locale: Montana.
The video, titled "Living Rivers" showcases surfing on the standing waves that form in the rivers of Montana, Idaho and Wyoming, when warm summer weather melts snow and ice from the mountains and flood into the local rivers.
"The video was shot in two parts," director of the video, Max Lowe, told GrindTV. "The first part was shot over 10 days in February on the Lochsa River that runs off the Montana state line into Idaho, and the second part was filmed across five days on the Snake River, just outside of Jackson Hole, Wyoming."
Lowe said his goal for the video was to help capture the cyclical nature by following Kevin Benhart Brown, owner of the Strongwater Mountain Surf Co. in Missoula, Montana, which markets itself as the country's "only mountain surf shop."
Lowe said Brown and his friends often get up on spring mornings to ski powder in the mountains and then don thick wetsuits in the afternoon to surf the local rivers.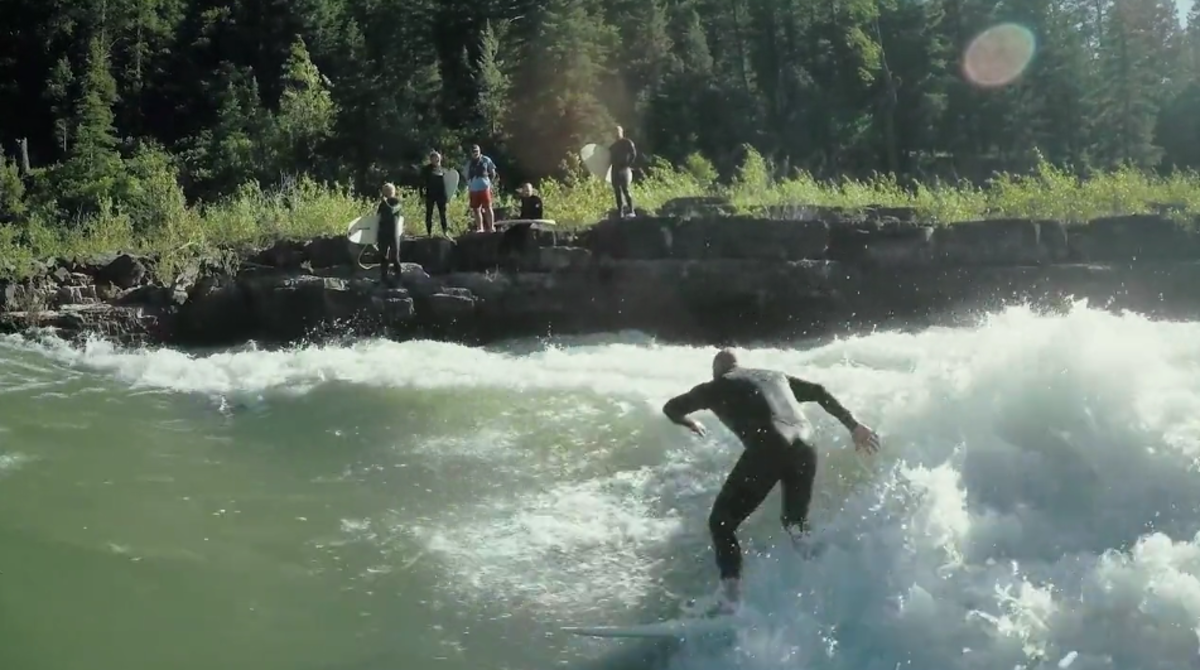 "The thing I enjoyed most about the whole filming experience was just looking at the unique relationship with the watersheds that people have in Montana," said Lowe. "In some way shape or form, water dictates their entire life."
As for the surfing itself, because they are standing waves, Brown can be seen riding for what seems like an eternity on the waves, carving turns amidst towering mountains in the American West.
"The whole philosophy behind Strongwater is that we surf the snow; the snow melts into the rivers. We surf the rivers, and the rivers flow into the ocean," said Brown. "That's what's cool about surfing; there is no end it's a continuous evolution."
More from GrindTV
First women to complete Colorado's toughest mountain challenge, Nolan's 14
A truck that takes over if you get in too deep
5 of surfing's best road trips
For access to exclusive gear videos, celebrity interviews, and more, subscribe on YouTube!