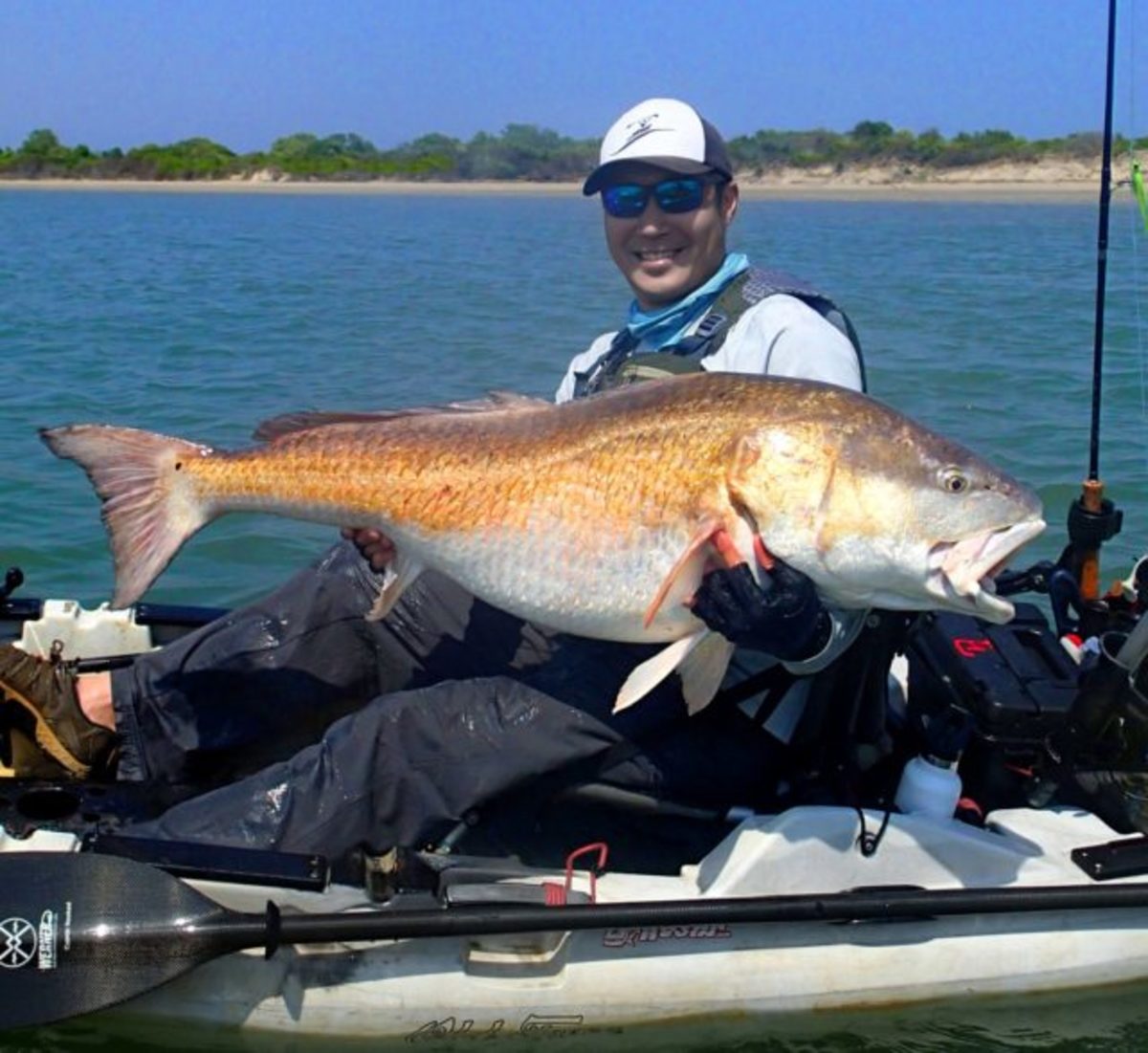 Rob Choi has recently submitted his application for a world record red drum caught fly fishing to the International Game Fish Association (IGFA) while on his Old Town kayak. If approved, the 53lb red drum will replace the previous record of 41 lbs.
Choi is no stranger to the kayak fishing community. He is a team paddler for Old Town kayaks, Werner paddles, Maui Jim and other brands. Rob is a competitive and lifestyle fisherman.  He is a respected stick among his peers.
His passion for fishing expands further than the actual sport, creating Gyotaku art with a variety of his speckled trout, musky, striped bass, sheepshead, and flounder catches.
But, a record-setting red has Rob's attention right now.
Half & Half – The Fly of Choice
Rob's weapon (fly) of choice was a Half & Half.  This fly pattern combines two of the most well-known flies in the world. The fly is part Clouser Minnow and part Lefty's Deceiver. It is used to land fish in both salt and freshwater.
After landing this incredible specimen, Rob took note of the potential for a world record. He immediately weighed and documented the fish via the application form available from the IGFA. Soon after the fish was released back into the waters, allowing it to grow.
World Record Application Under Review
The IGFA is currently reviewing the application Rob has submitted. The decision is expected in the near future.
The article was originally published on Kayak Fish
For access to exclusive gear videos, celebrity interviews, and more, subscribe on YouTube!