Ross Edgley's hands are probably very pruny. The 33-year-old just swam around the entirety of Great Britain on Sunday, Nov. 3, swimming 1,780 miles over the course of five months, the BBC reports. Edgley is believed to be the first person ever to complete the swim.
Edgley began the #GreatBritishSwim on June 1, spending anywhere from six to 12 hours per day in the water. He had a support boat, which he used to stream his journey, sleep, and eat—a lot, as in 15,000 calories a day. Edgley reportedly ate over 500 bananas during his journey. (You can get a better look at the nutritional science in the video below.)
"It still doesn't feel real," Edgley said to the BBC. "There's not many places you come in and people are asking you to sign bananas."
During the swim, Edgley made the Guinness Book of World Records for the "longest staged sea swim," and he set another milestone by finishing the circumnavigation of Great Britain.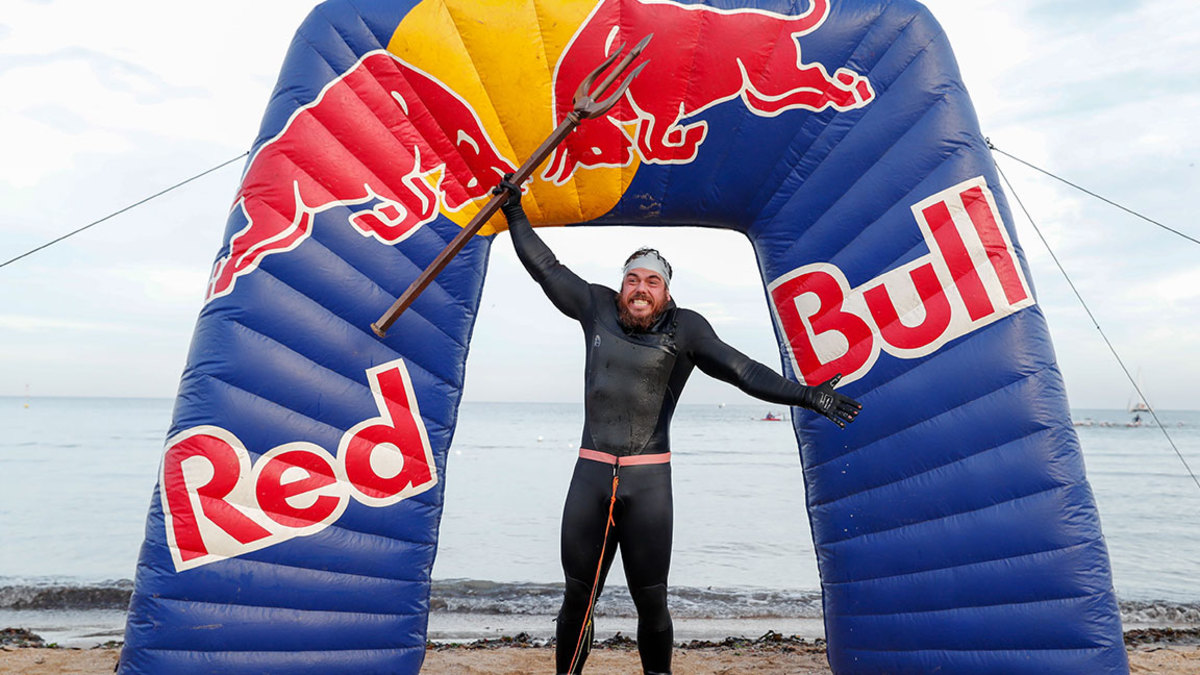 This isn't the first time Edgley's done something wild in the water. In 2017, he swam 40km through the Caribbean Channel with a 100-lb tree tied to his body.
After his Great Britain swim, Edgley said he has some other ideas in mind for what he'll do next. But first: "I've got to learn to walk again," Edgley told the New York Times.
For access to exclusive gear videos, celebrity interviews, and more, subscribe on YouTube!