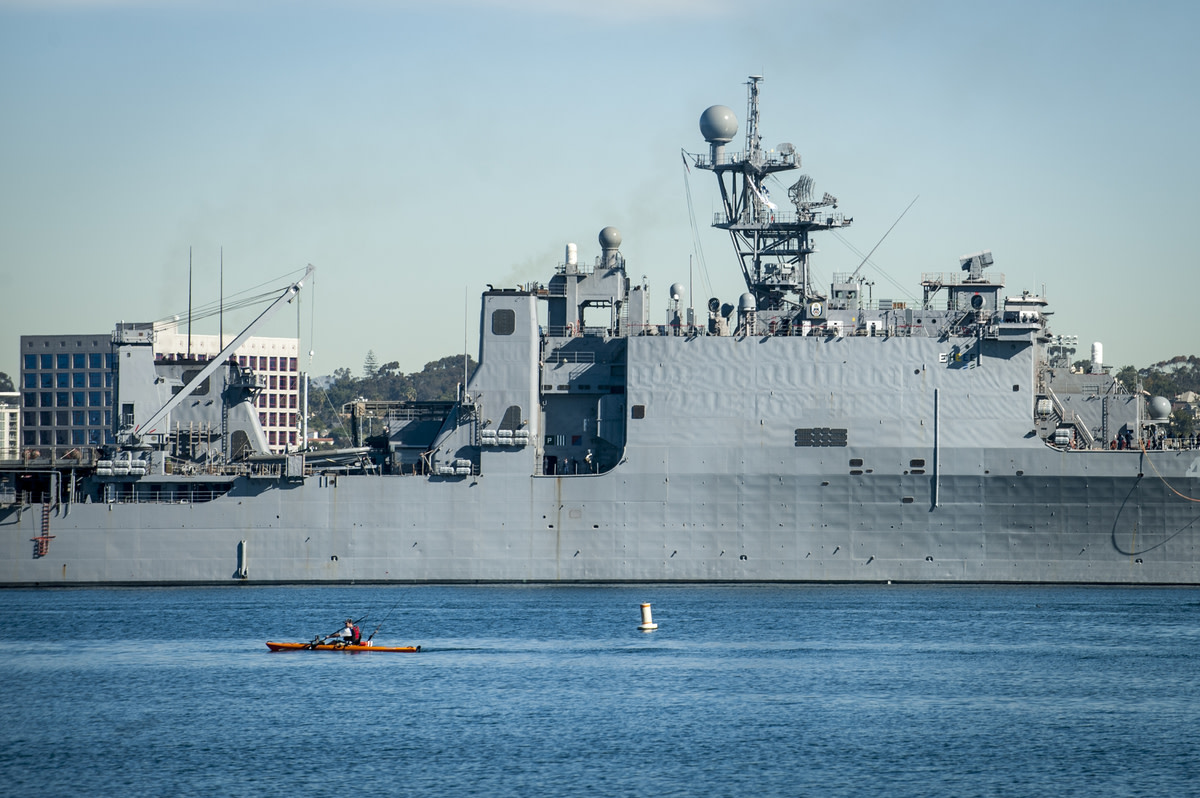 By Tom Olson, Lieutenant, U.S. Coast Guard
When paddling down a major river or by the bay, knowing how to interact with the ships can be confusing and downright scary. The US Coast Guard's Navigation Rules—more commonly known to mariners as the Rules of the Road, or simply the Rules—offer insight into how people in all vessels, canoes and kayaks as well as professional seafarers, can share the waterways safely.
The Rules were a result of the Inland Navigation Rules Act of 1980 and set the standard that guides our navigational decisions and actions on all US waterways. They help ensure we all have safe and fun experiences while we interact with professional and recreational mariners.
There are 38 rules covering nearly every situation. Though there are both international and inland rules, I will focus on the inland rules, since most people will be paddling on major rivers. Here are just a few of the important rules that will help ensure safety on the water.
Rule 2: Responsibility. This states that all vessels—even canoes and kayaks—need to follow the rules.
Rules 7 and 8: Risk of Collision and Action to Avoid Collision. All mariners and paddlers are responsible for ensuring safe navigation in all waters and must take appropriate action to avoid a collision.
Rule 9: Narrow Channels. You may think that since you are the smallest and slowest vessel on the waterways, you have the right of way all of the time. False! In fact, the opposite is true. A vessel shorter than 60 feet is required to not "impede the passage of a vessel that can safely navigate only within a narrow channel or fairway." There's a good reason for this. Large vessels often cannot maneuver or stop quickly enough to avoid a collision if you are in their path. If your regular paddling area is near a commercial seaport, and you often see large cargo ships or military vessels, you must stay out of the ship's navigable channel, which is usually marked by red and green buoys. That channel is for large ships; therefore, they are the primary users. You can use the channel to navigate when no ship is using it, but paddlers should generally navigate outside of a narrow channel, when possible.
Rule 25: Lights and Shapes for Sailing Vessels and Vessels Under Oars. Any vessel under oars (or paddles) shall have "ready at hand an electric torch or lighted lantern showing white light, which shall be exhibited in sufficient time to prevent collision." Always keep a working flashlight by your side to notify approaching vessels of your position, because they may not see you otherwise.
I encourage all paddlers to take a close look at the rules so that you may safely navigate and ultimately enjoy your time on the water. The Rules of the Road can be downloaded for free from the US Coast Guard Navigation Center and is available at many local marine retail and service stores.
Safe paddling!
Lt. Tom Olson is the commanding officer in Coast Guard Cutter Chinook, a Coastal Patrol Boat homeported in New London, Conn. He and his wife, Patty, are avid sea kayakers in and around the Thames River and Long Island Sound.
The article was originally published on Canoe & Kayak
For access to exclusive gear videos, celebrity interviews, and more, subscribe on YouTube!