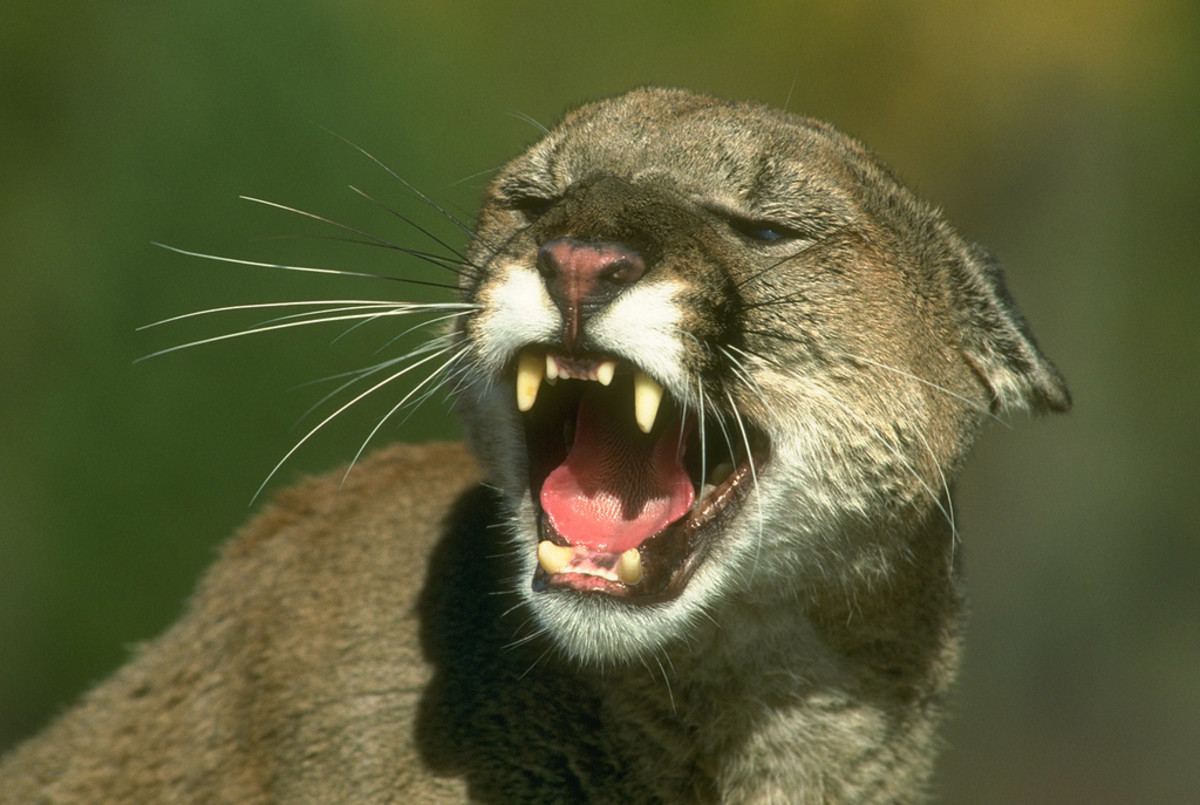 After 35 years of hoping to see a cougar in the wild, Donny Stone finally got his wish on Tuesday, but it wasn't exactly how he anticipated it unfolding. It was, in a word, terrifying.
Fortunately, Stone was prepared for it, fending off not one but two cougars with bear spray.
The ultra-marathoner was on a training run on a dirt road in a forested area 60 miles southeast of Grande Prairie, Alberta, Canada.
"I looked up ahead and saw two cougars on the trail, and they saw me and then they moved into the bush," Stone told CBC News.
So Stone took out his bear spray and had it ready. In his other hand was a bear banger and mobile phone, which he used to videotape the encounter. Here's his video:
"I was thinking more that they would just be hanging out in the bush, watching me go by," Stone told CBC News.
That is how cougars reacted when other ultra-marathon runners had encountered them, so Stone had expected a similar outcome.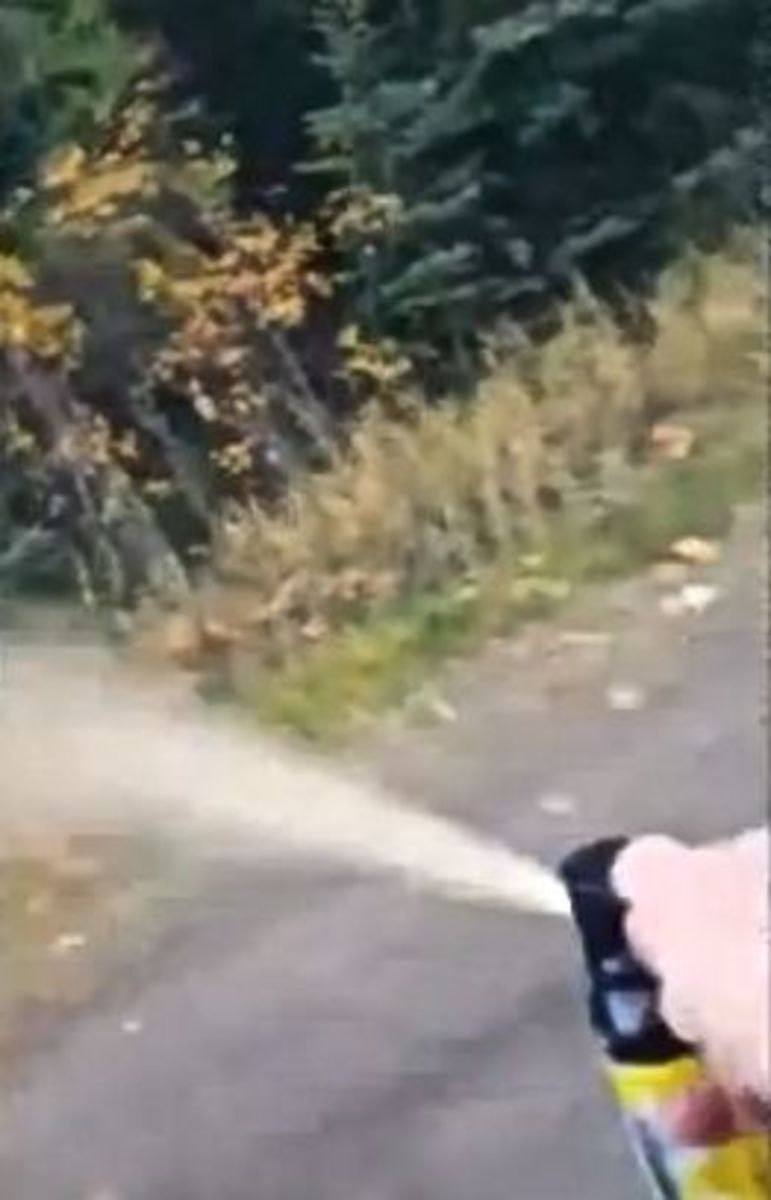 "All of a sudden, I heard the leaves rustle and it was instantaneously that I just spun…and saw him there," Stone said. "He was on a dead run at me—a dead run, but a low prowl, like almost a ready-to-pounce kind of thing. That's right when I spun and shot him with the spray."
The bear spray worked to thwart the first cougar. He noticed the second cougar walking in the brush next to the road so he gave it a quick blast too.
In his video description, Stone said he didn't think the bear banger would have been effective at eight feet, though one wonders if he'd have been ready to use it anyway with it being in the same hand as the phone.
But the bear spray did the trick.
Stone highly recommends anyone running in the woods like he does to have bear spray and have it ready—especially since a cougar views a running figure as prey.
"I packed it [the bear spray] tonight but didn't have the safety off until I saw them cross in front of me," Stone wrote. "Had I not seen them and they attacked as I went by, I wouldn't have had time to get the safety off. It was an eye-opener and I'm grateful it didn't turn out worse."
And very lucky, too.
More from GrindTV
Celebrate hump-day with three unsual humpback whale videos
5 wacky, weird waves that surfers love
This edible water 'blob' deflates the issue of plastic waste
For access to exclusive gear videos, celebrity interviews, and more, subscribe on YouTube!