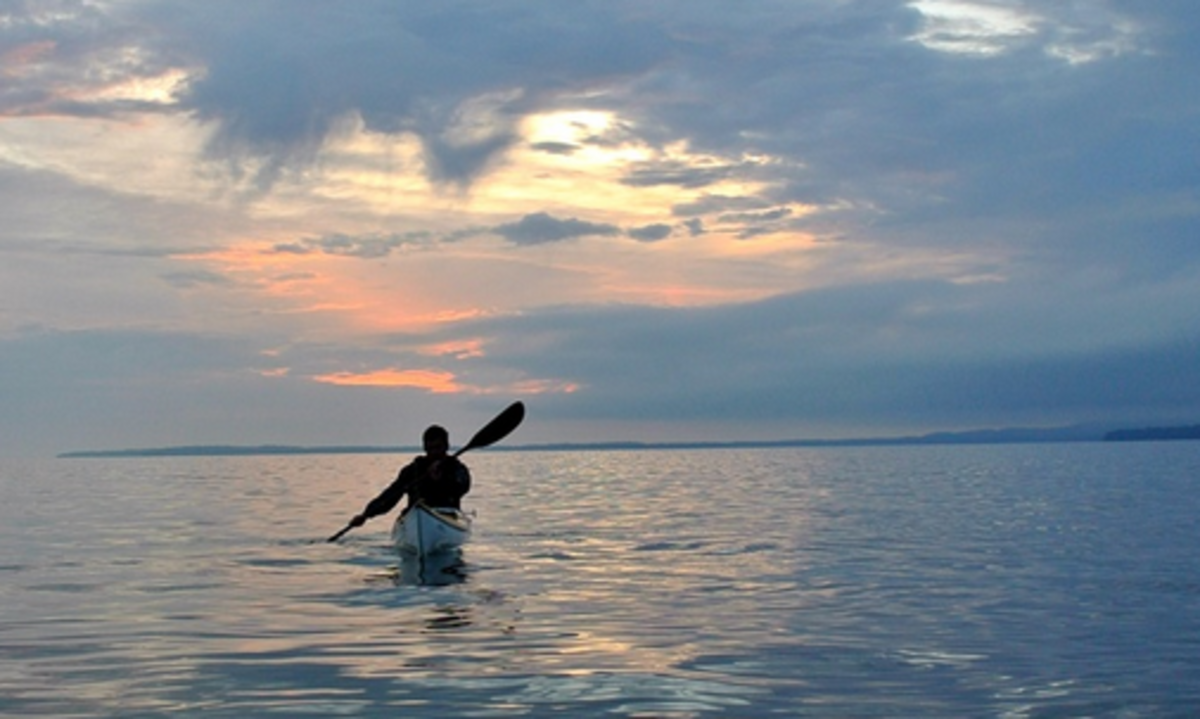 BY CONOR MIHELL
Canadian sea kayaker Russell Henry is on the home stretch of his bid to set a new speed record for circumnavigating British Columbia's Vancouver Island. A forecast of strong northwesterly winds convinced Henry to start the 750-mile, counterclockwise journey in Winter Harbor, a remote community on the island's west coast, on May 31. Henry rocketed down the outer coast, banging off consecutive 40-plus-mile days. He's now 13 days into the attempt, making a final pushe through the notoriously fickle currents of Vancouver Island's northern tip in a bid to beat rower Colin Angus's record of 15 days, 11 hours and 47 minutes.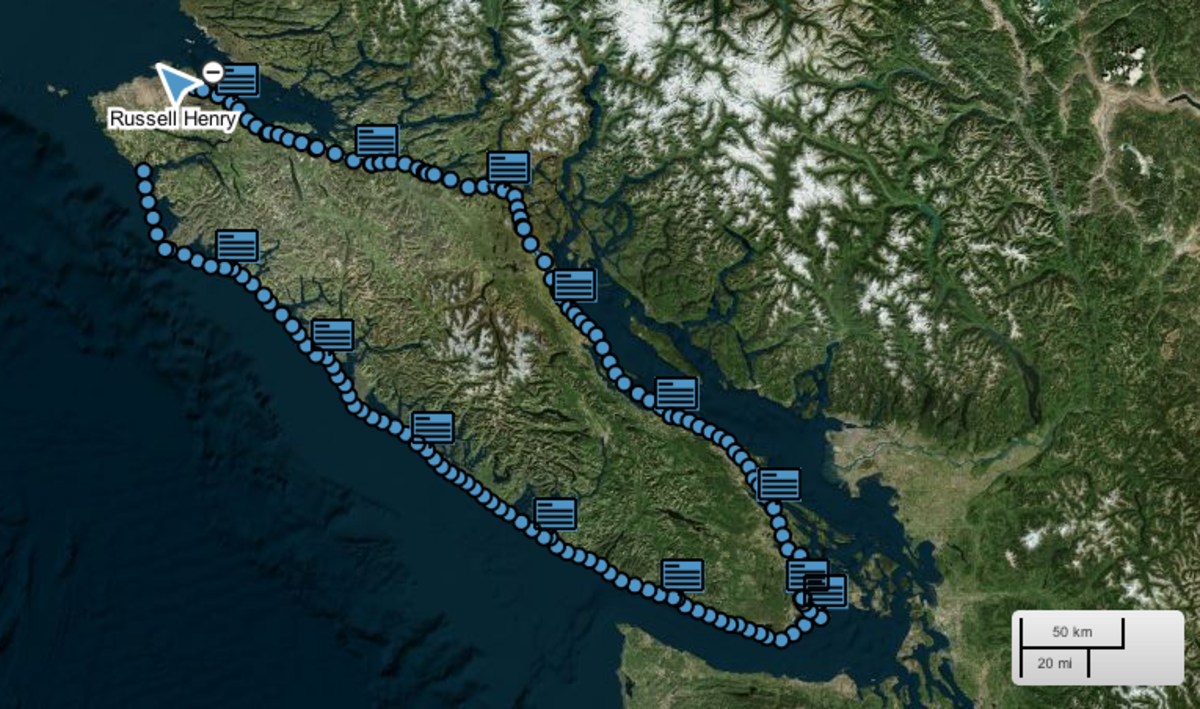 "Long story short, he is killing it," says Graham Henry, Russell's brother and paddling partner on a trans-Caribbean expedition that wrapped up in February. "Honestly he's exceeding even my high expectations of him. There's not a whole lot is left in his way. I'm pumped for him."
Before he set off, we provided Russell with a list of questions to answer as he neared journey's end. He photographed his handwritten responses and emailed them on a quick break at a WiFi hotspot to his brother, who in turn forwarded them to us.
CanoeKayak.com: Well…how's it going?
Russell Henry: All things considering I'm doing pretty damn well! Every morning its getting easier and easier to get up. Seventy clicks (kilometers) in a day no longer seems crazy. And today I actually found myself bursting with excitement over the idea of paddling in the Johnstone Strait! I'm still loving life.
Your body must be taking a beating. How is it holding up?
RH: Better than I thought it would be for sure. Obviously my shoulders, delts, and whole core are tired after each day. My bum gets sore, my hands are full of blisters and peeling. Hard to move in the morning too. Putting my Thermarest away is becoming more and more challenging.
Are you on pace to beat the record?
Yup! Hopefully I play the tides right going up the inside and Cape Scott treats me well.
Paddling by yourself is sometimes pretty hard. How's that and the mental game treating you?
At first I was going crazy. Twelve hours on the water with no brother or anyone else to talk with gets pretty boring. With the help of some interesting Podcasts about poop in New York, rabies, and the history of the Euro (among other things), things have begun to get easier.
Click HERE to follow Henry's progress.
The article was originally published on Canoe & Kayak
For access to exclusive gear videos, celebrity interviews, and more, subscribe on YouTube!