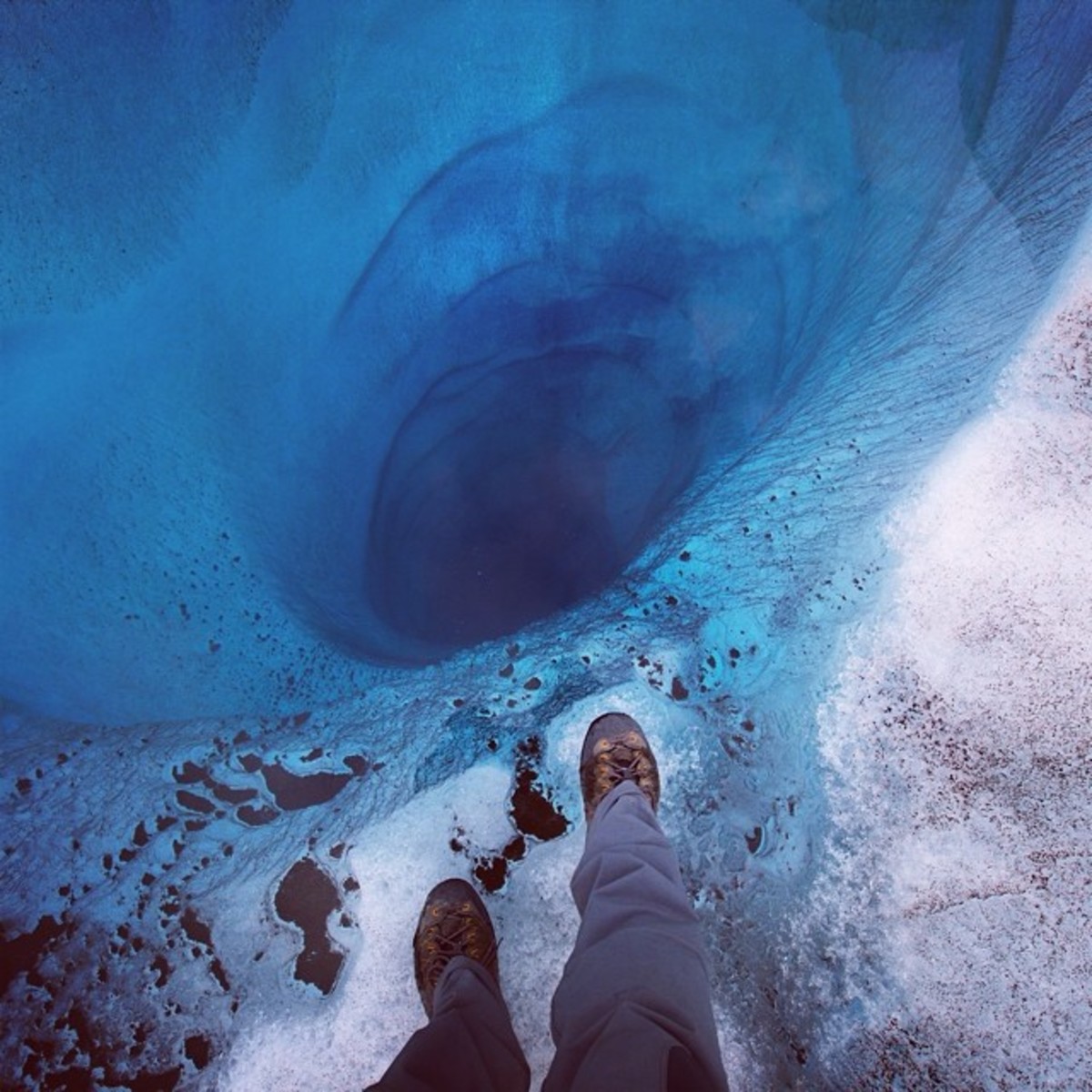 At first glance, a National Geographic photographer appears to be standing dangerously close to what could be a 1,000-foot-deep wormhole on Ruth Glacier in Denali National Park in Alaska.
As a matter of fact, Aaron Huey is standing close to what could be a 1,000-foot-deep wormhole on Ruth Glacier, but this one isn't as dangerous as it might appear. Upon closer examination, you can make out the fact this wormhole is covered with blue ice and filled with ice water. Well, Huey tells us that, too.
"I was never afraid of the ones full of water," he wrote on his Facebook page and Instagram. "They'd just be cold, but some had no water and it was easy to imagine a long slide to an icy death."
Still, people were fooled as evidenced by their comments under the photo on Facebook.
"Man, I get the heebie jeebies just lookin' at you standing so close to the edge! Step back, bud!"
"Are you not afraid to slip?"
"Surely you were on a rope for this shot!"
"Very scary, please move back."
Huey followed up by commenting that he did not stand on the edge of the holes without water. He told GrindTV Outdoor that there were many of those, adding that the one above, with water, "was an especially beautiful ice hole."
As for walking up to it, Huey wasn't too concerned.
"The ice we were walking on was covered with texture from sand that had blown across the glacier and was not slippery," he told GrindTV Outdoor.
Huey was on assignment for National Geographic. He was in Denali to capture a wolf story for the 2015 series celebrating the 100th anniversary of the National Parks system.
"As Aaron climbs, hikes, sleds, flies, and explores one of our nation's most beautiful parks, he will be posting images on the @natgeo Instagram account," NatGeo editor Ken Geiger said on how Huey was chosen for the assignment.
One of those images was the 1,000-foot wormhole on Ruth Glacier.
Here are a few others, photos Huey referred to as B roll: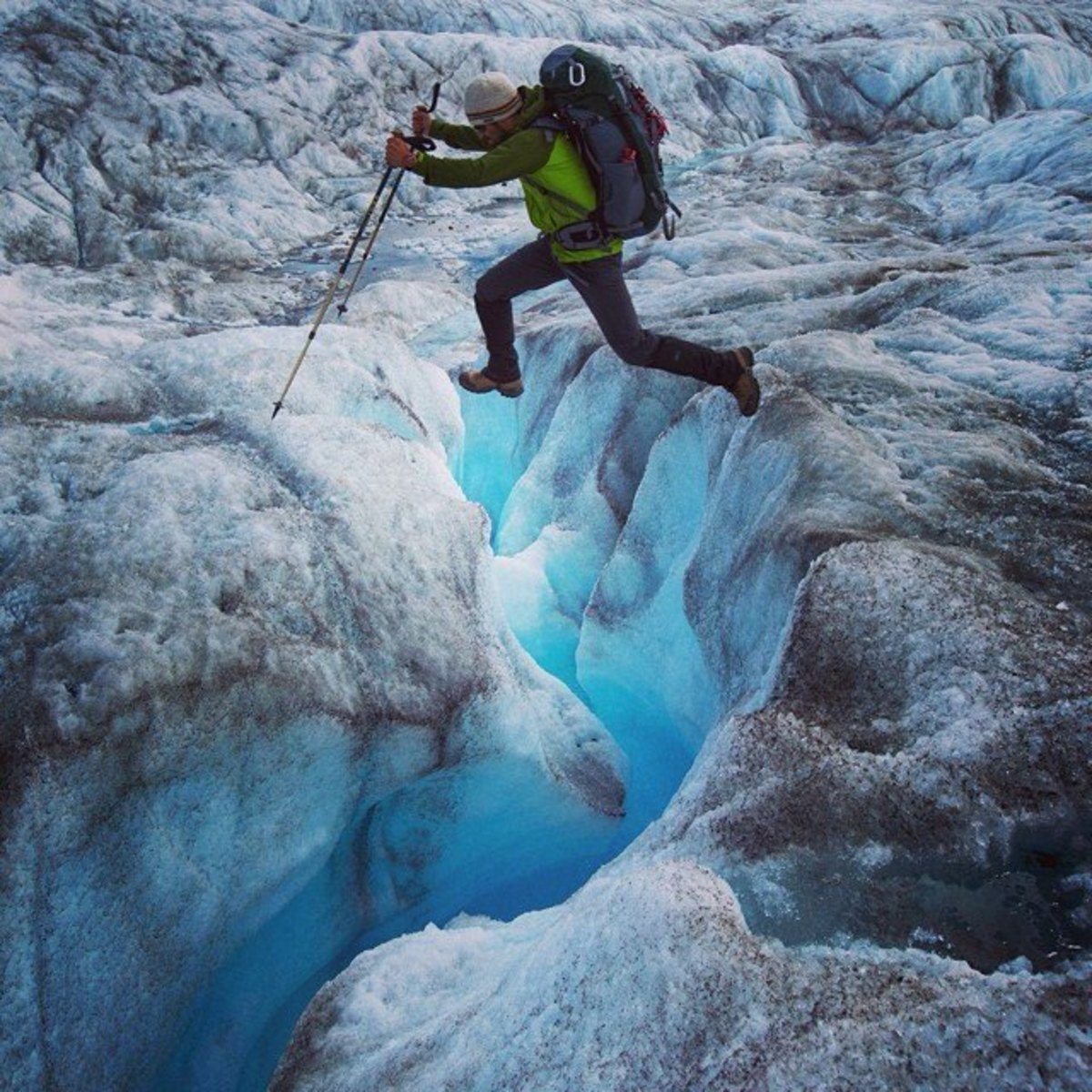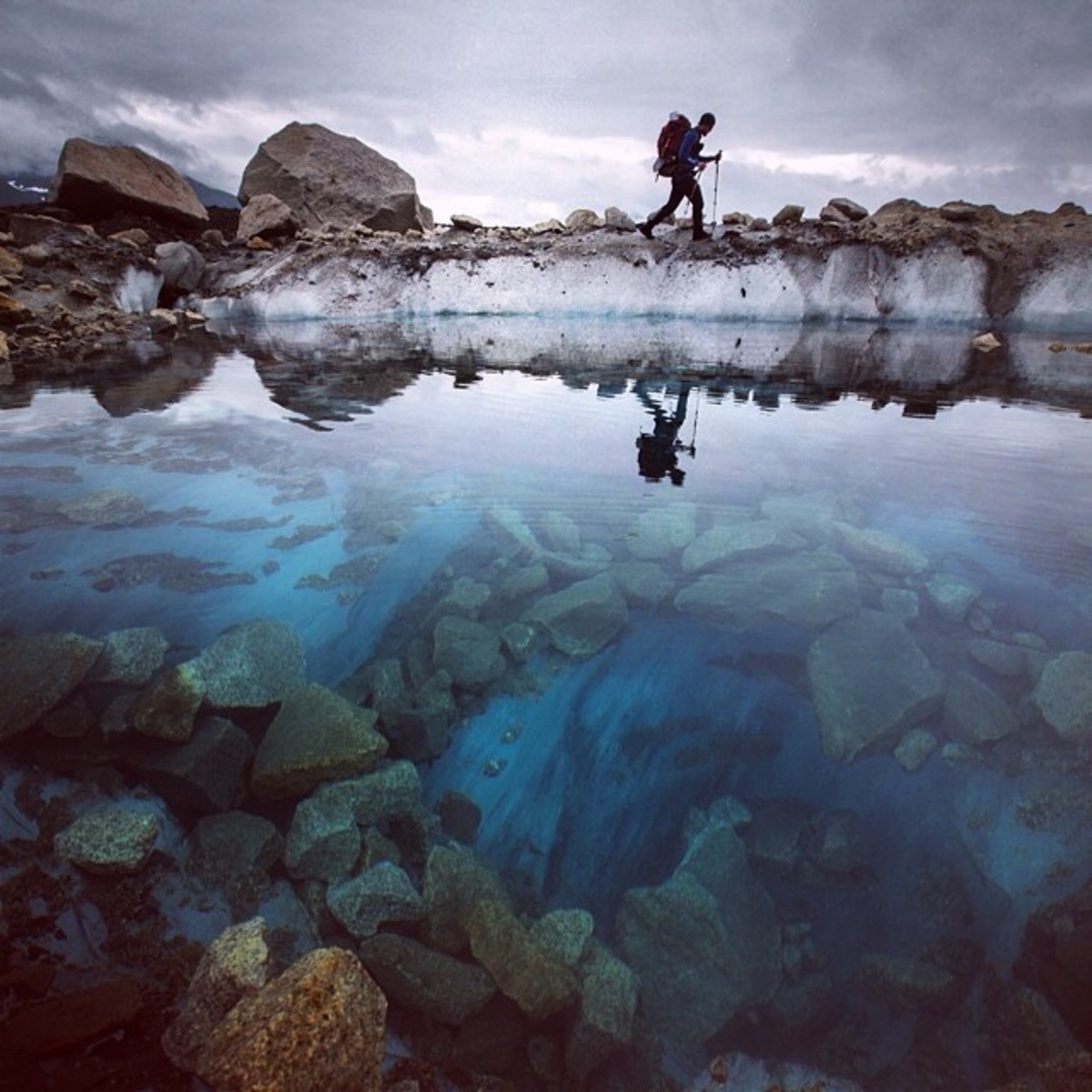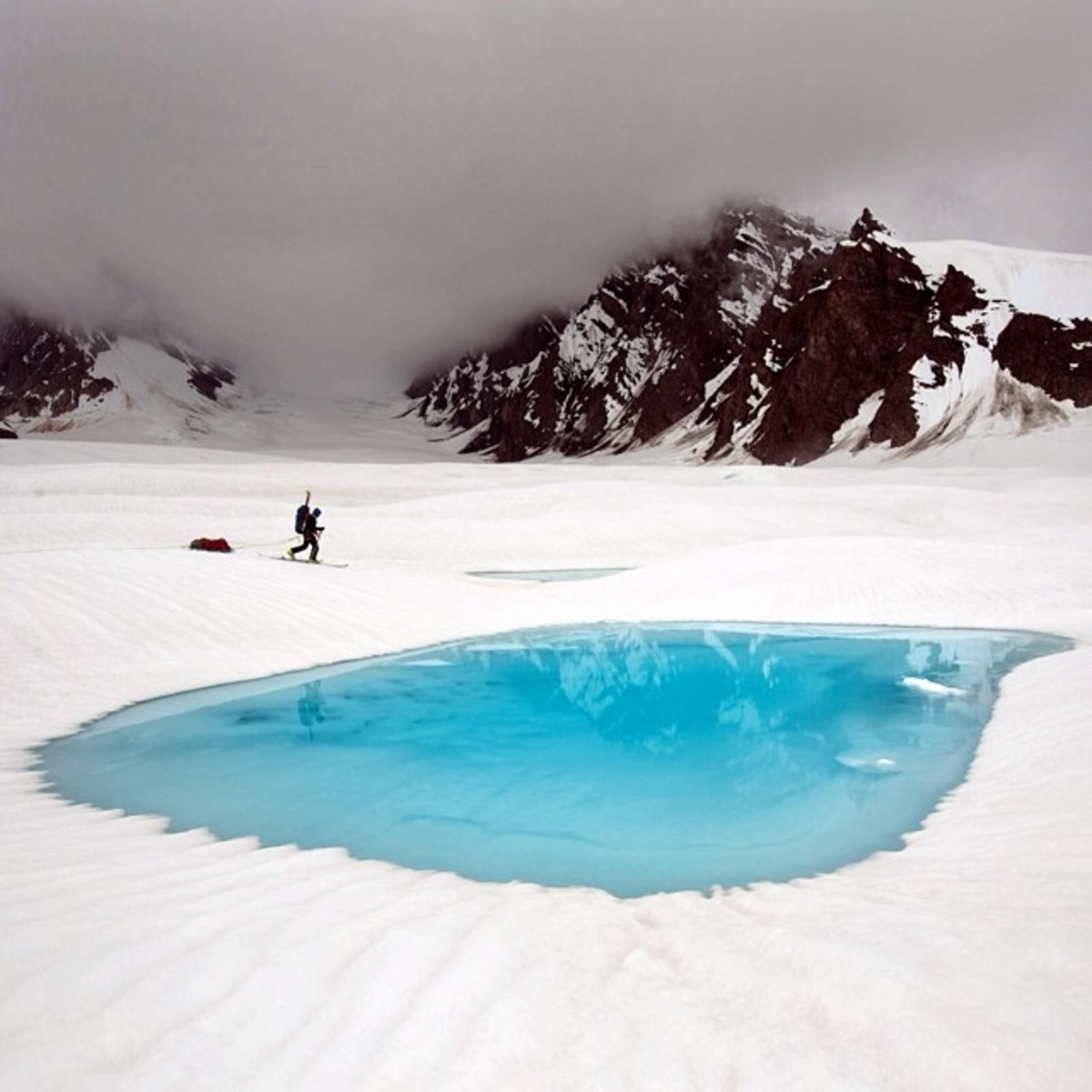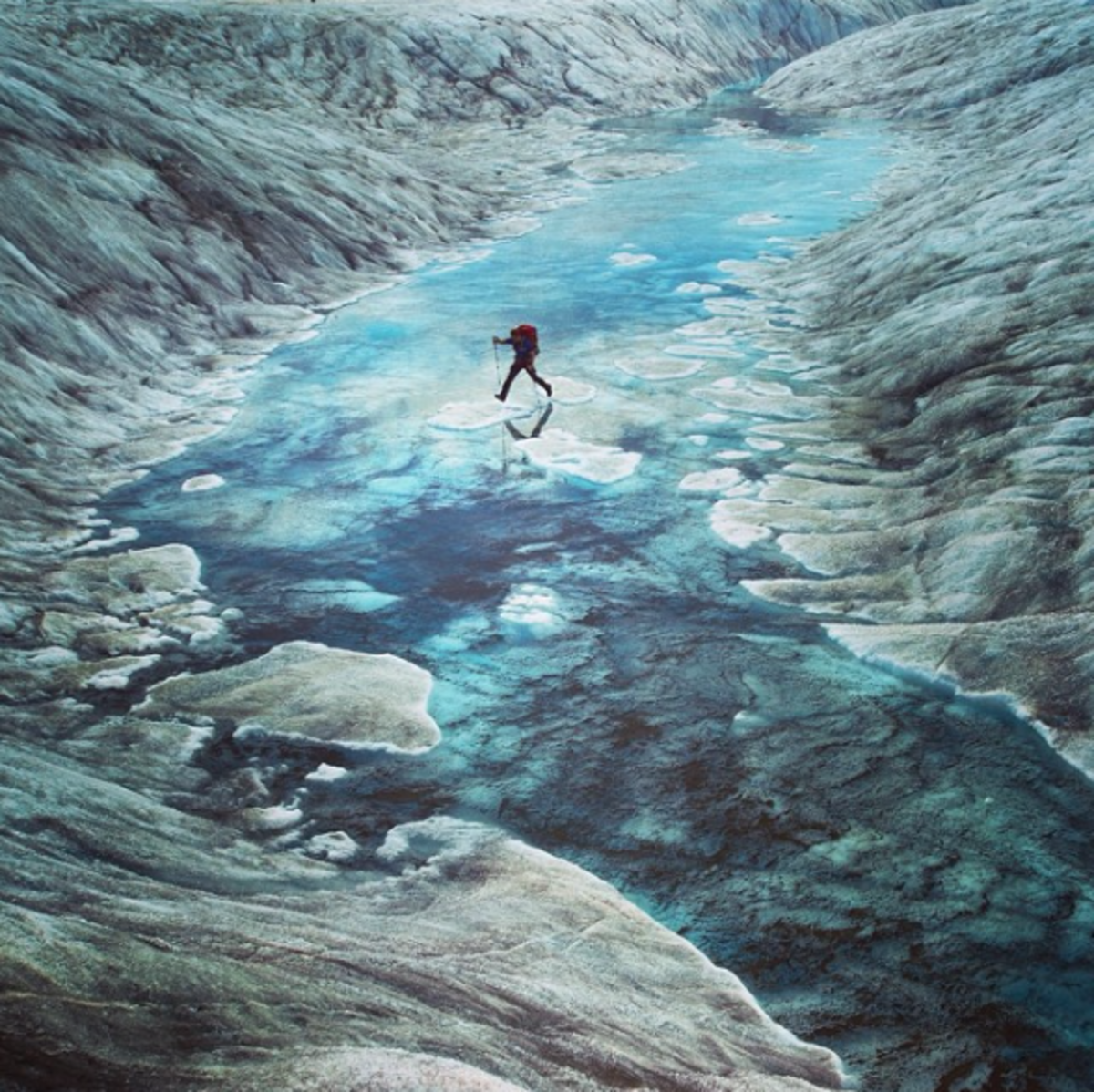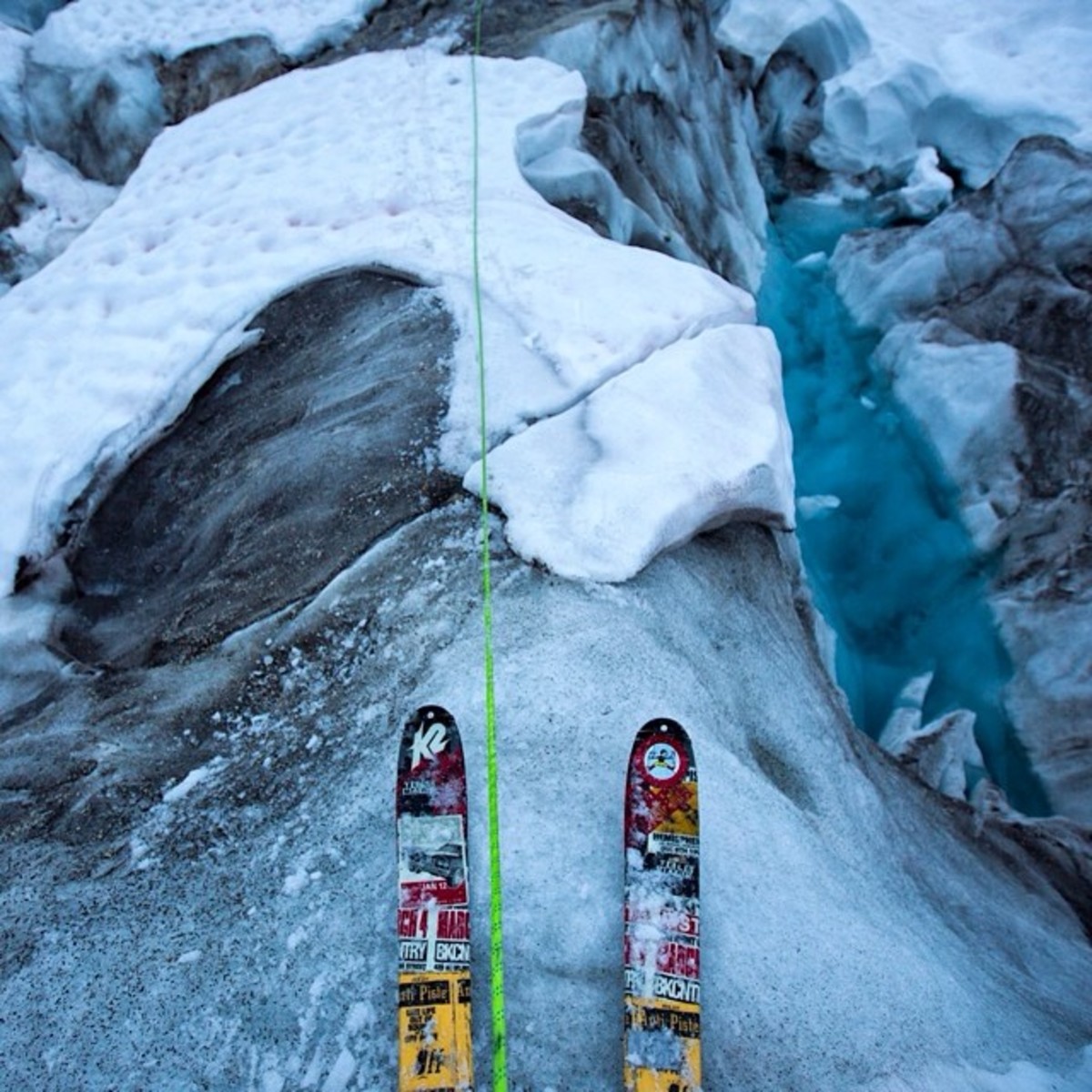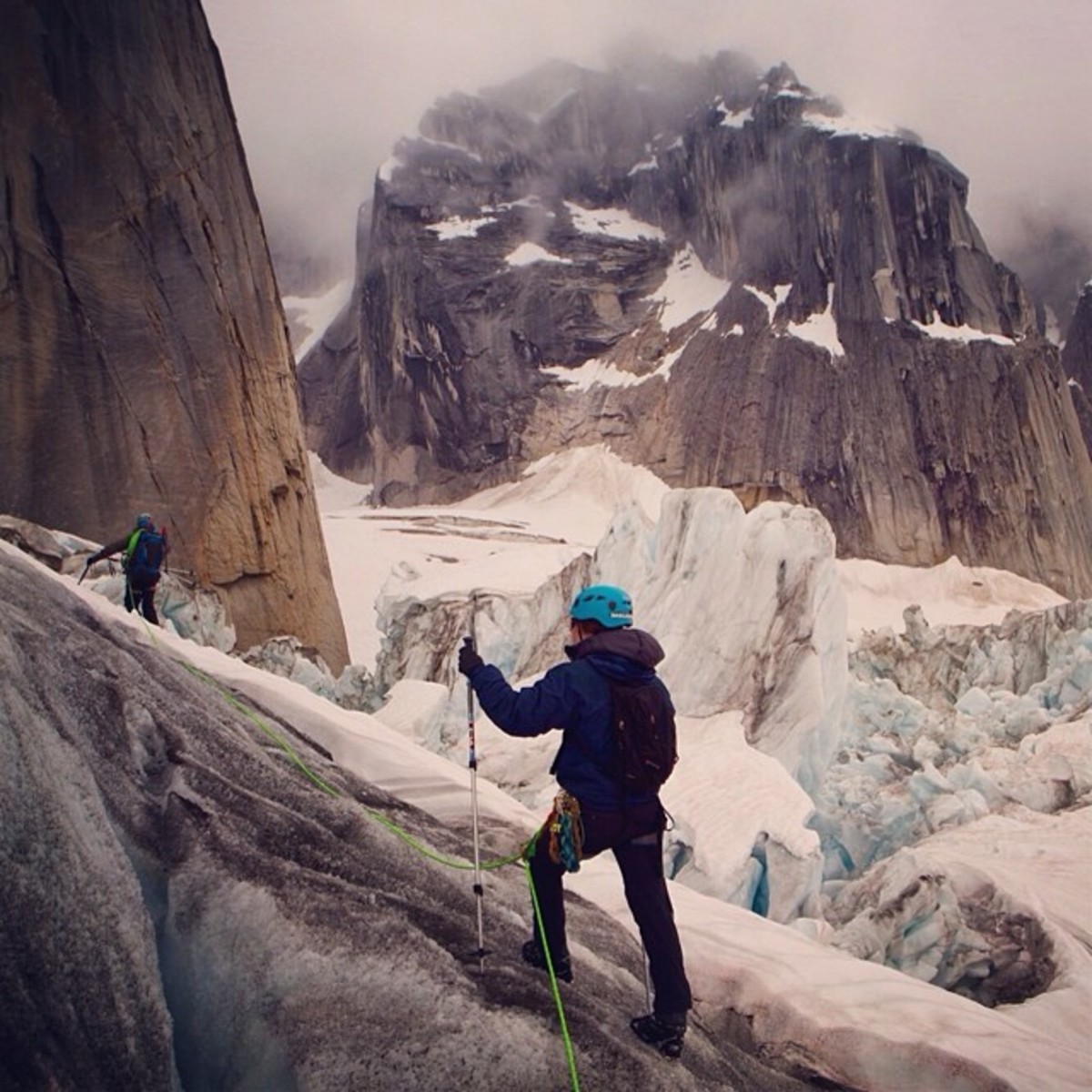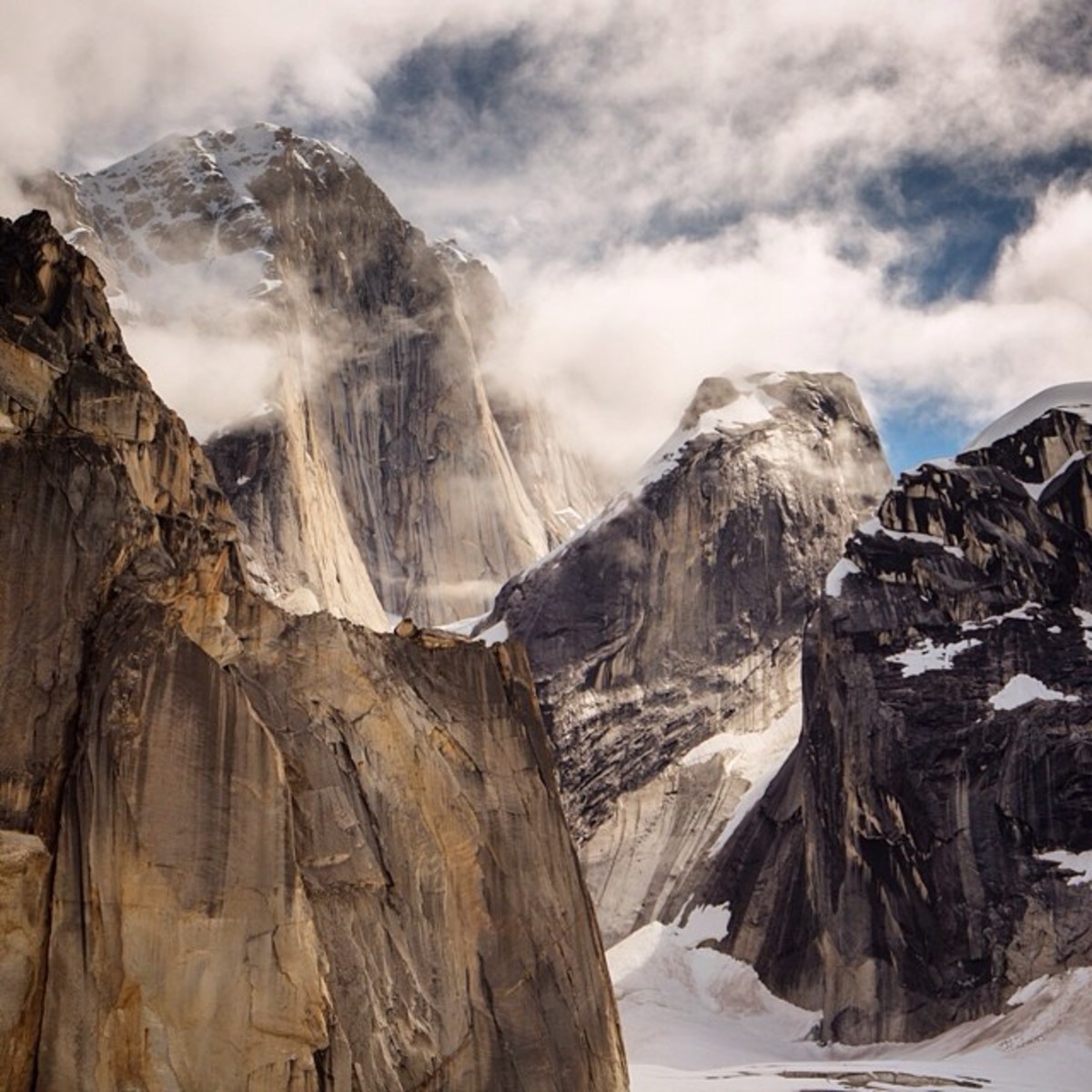 Huey obviously enjoyed his time in Denali, writing on Facebook:
"I just came out of a place so epic and humbling that I will be thinking about it for years, if not decades…I followed a group of climbers who traveled to the Ruth to climb big walls. The weather did not cooperate for the big climbs but made for perfect photography up and down the glacier, of icefalls, granite spires, and crystal clear blue pools. We were on skis most of the five days with one day of climbing. I can't show much more than B-roll here, but the photos I made are so good that this smile will be on my face for weeks!"
More from GrindTV
Itch-scratching elephant terrifies occupants of car
Lion cub nearly scares dog out of its fur
Lake mysteriously shows in drought-torn Tunisia
Follow David Strege on Facebook 
For access to exclusive gear videos, celebrity interviews, and more, subscribe on YouTube!