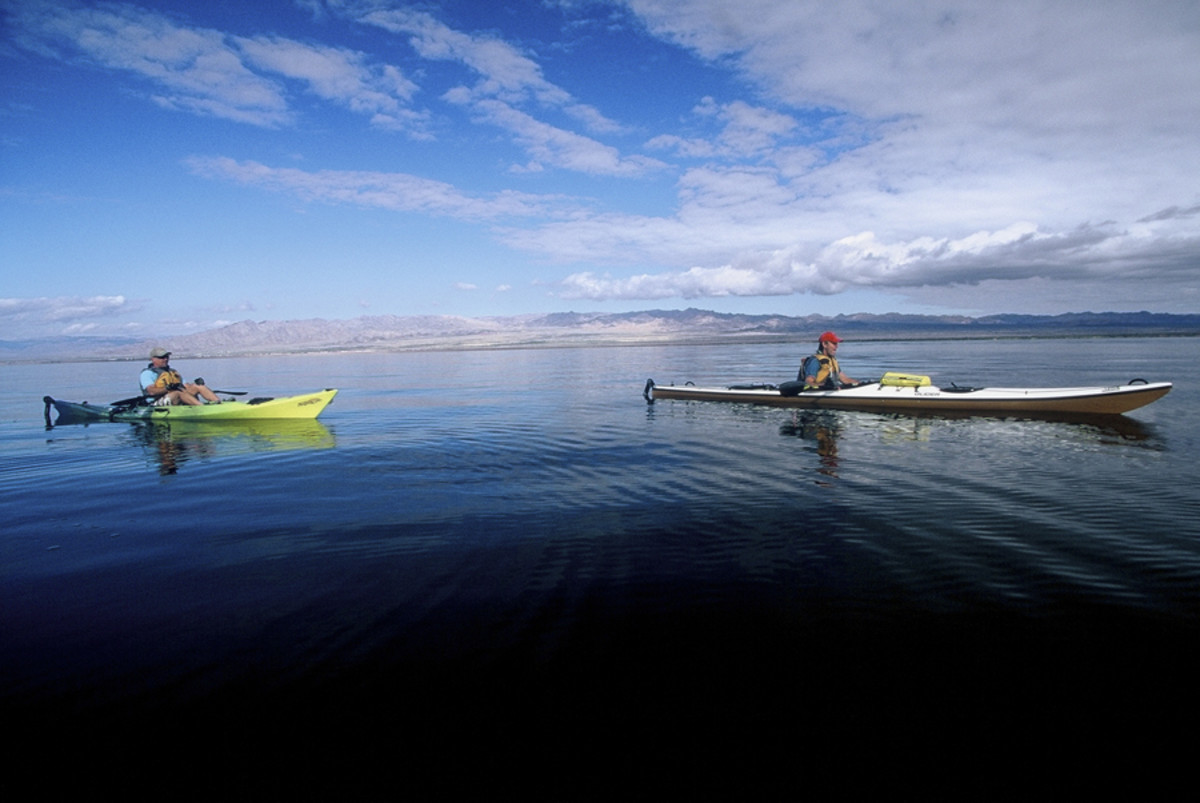 Salton Sea, Southern California
Don't let the high salt content and a few dead Tilapia littering the briny mudflats of the Salton Sea sway your decision to paddle California's largest lake. Instead, soak in the beauty of the Colorado Desert, its vast geological wonders and the quirkiness surrounding the 110 miles of shoreline. Created by flooding in 1905, the Salton Sea was deemed "the next Las Vegas" in the 1950s, and once attracted more tourists than Yosemite. Today, solitude one of the best reasons to paddle this accidental inland sea. The bird life is another. Each winter millions of birds flock to the Salton Sea (400 species in all), an important seasonal stopover for migratory species along the Pacific Flyway.
Launch from the dilapidated marina just north of the border checkpoint above Niland. Follow wafting plumes from open thermal vents while paddling nine miles southeast to Mullet Island, an extinct volcano now covered in cormorant nests. From there, explore boiling mud pots gurgling out of the ground 200 yards east of Mullet Island. A mile south, pitch a tent near the mouth of the Alamo River flowing up from Mexico, while sharing a campsite with Western Sandpipers and American Avocets. Three miles further south paddle to Obsidian Point, where smooth black lava rock is found embedded all over the promontory. –Chuck Graham
The article was originally published on Canoe & Kayak
For access to exclusive gear videos, celebrity interviews, and more, subscribe on YouTube!