Mason Schreck grew up surfing and exploring up and down the coast of California. He eventually fell in love with Big Sur, not just for the surf, but also for the trails back in the hills that (back then) offered private camping.
"You could surf during the day and then take off and have a private camp," Schreck, 34, recently told ASN. "You needed a four-wheel drive then to be able to do that. My friends and I would do just that – it would be our 'secret' getaway back then."
Unbeknownst to Schreck, this was his first encounter of many, with what he would come to learn was referred to as overlanding. Overlanding, as Overland Journal has described it, is "self-reliant adventure travel to remote destinations where the journey is the primary goal."
Schreck, kept embarking on various camping/road trips throughout Central and South America, eventually going on a surf trip with his brother to Chile in 2015. Renting a camper van, they came across limitations that sparked an idea.
"I found myself really wanting to rent a campable vehicle with a rooftop tent and all the camping gear. After one trip to Chile with my brother where we were put into a camper van with a rooftop tent I said, 'This is great, but I wish it were a 4×4 with this type of tent with this type of gear. Why don't we offer that at home?' That was where the gears started turning on that surf trip in Chile."
With all the learned lessons of what's optimal for overlanding trips, Schreck founded his company Pacific Overlander in September of 2016, from which everyday people could rent completely outfitted overlanding vehicles. Schreck has built the business personally with the help of his family and his wife, Sam.
Pacific Overlander offers a fleet of vehicles that are fully outfitted for overlanding adventures. The fleet includes a Jeep Wrangler Rubicon, two Toyota 4Runners, two Toyota Tacomas, a classic Land Rover Defender and two camper rigs (one on a Chevy and one on a GM truck).
Schreck has completely outfitted them himself, and a few of the vehicles were actually personal vehicles that he transformed.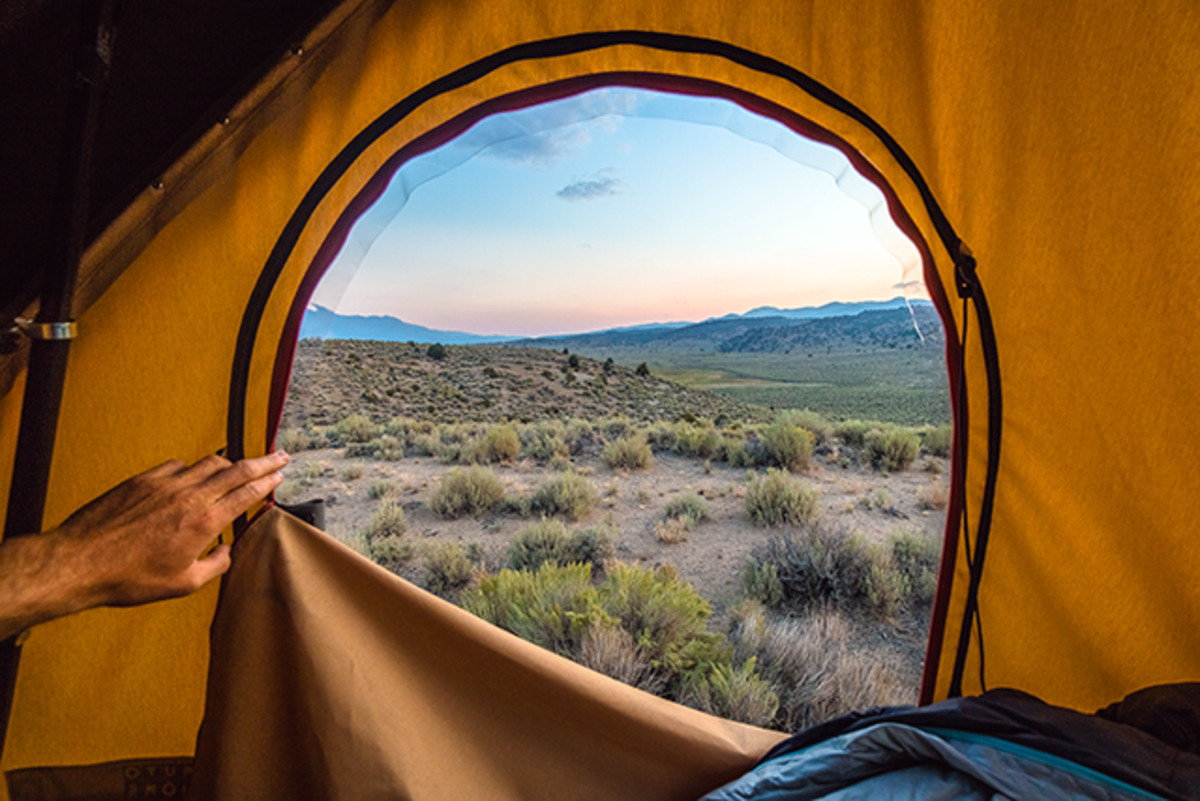 "I had already owned a Tacoma so I used it to build this business. And my family had an old Land Rover Defender since I was a kid. It had just been sitting there, because my brother and I each had our own trucks. It made sense to see if that was rentable.
"My wife as well was kind enough to let us use her Land Cruiser for a little bit to test. We just happened to have terribly, un-ecological, non-economical vehicles to throw into the company [laughs]. That was a bit fortuitous and a privilege."
Based out of San Francisco, all Pacific Overlander rentals come with 150 free miles/day, a two-person rooftop tent with mattress, a 65-liter cooler or fridge, a camp table and chairs, a dual burner stove, all cooking and plateware and any additional equipment you might need. Essentially, Schreck outfits them so customers can simply take the keys and go.
"I wanted to basically build a rental car company that's different than what has existed before. I wanted to move the rental car company closer to an outdoor product and use it as a way to introduce people to experiences."
Only a year-and-a-half in, Schreck has done just that. The company recently expanded, now offering a Toyota Tacoma TRD for rent in Las Vegas.
"People are moving away from car ownership in many urban centers," Schreck says.
"If they do own cars, often they're commuter vehicles. It's hard to have space for a vehicle like this, and it's hard to maintain a vehicle like this. If you were going to rent a car as somebody who lived in the city, you're probably renting it to leave the city."
He's noted that most of his customers are heading to either the woods or the beach, and that Yosemite and Big Sur are some of the most common destinations. A demand was revealed for trips across the Southwest, which is why Pacific Overlander expanded to an offering in Las Vegas.
"The Grand Canyon is more than just two vista points," Schreck notes in regards to the Southwest expansion. "It's a whole area and you don't have to be a seasoned hiker to experience it. You can drive to a lot of these places on backcountry roads, camp where it's less crowded and visit the park on your way in or out."
Ultimately, Schreck wants Pacific Overlander to provide an opportunity for outdoor enthusiasts to venture into areas of national parks and national forests they may not have been able to without an overlanding vehicle.
"The same is true for Joshua Tree, Yosemite, etc. Giving people access to national parks in a way that expands their experience to include the national forests and things like that, firstly, makes camping way easier and also, opens up a whole new realm of camping for many that had no idea that you could do this – and it's usually a better experience."
You can keep up with all of Pacific Overlander's adventures here.
For access to exclusive gear videos, celebrity interviews, and more, subscribe on YouTube!