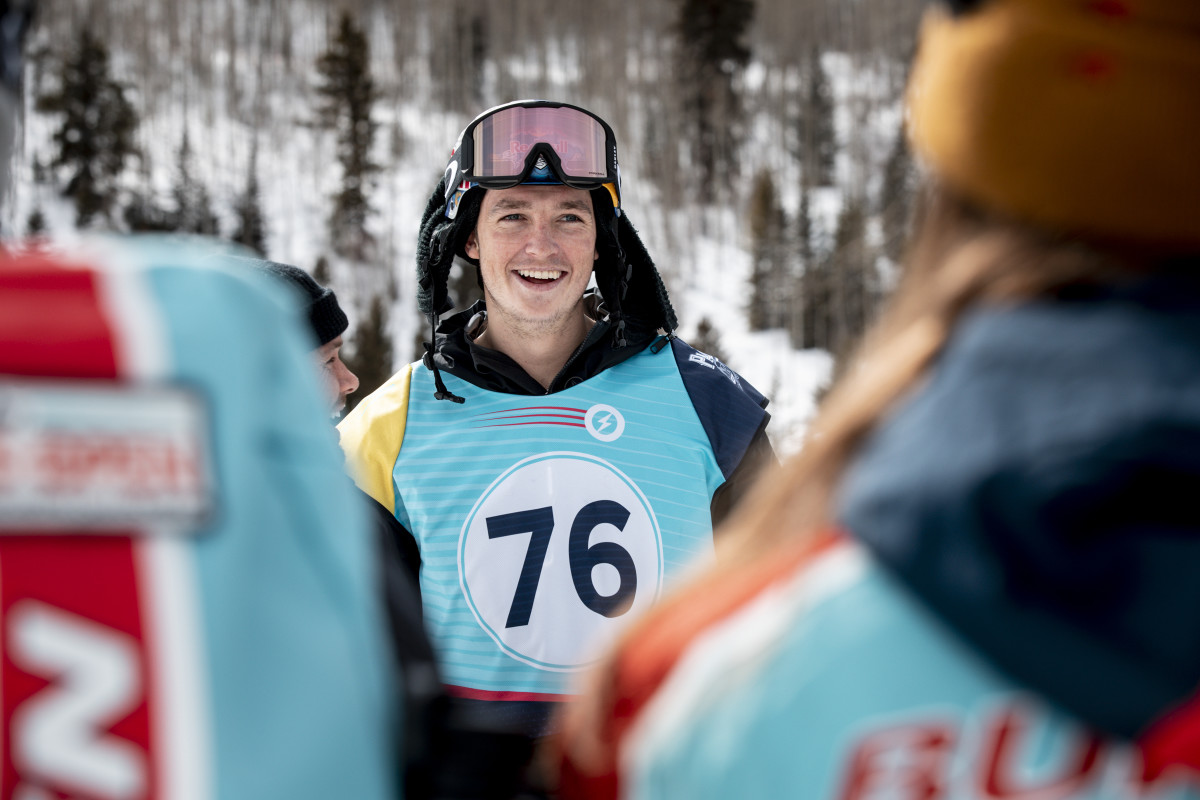 I'm standing atop the edge of the Burton U.S. OPEN halfpipe in Vail, Colorado, the wind is kicking up and snow is drifting into my face. It's a warm snow, some drops of rain, which is precarious for competition like this – the Men's Halfpipe Finals – since it affects the terrain.
But it doesn't distract Scotty James. He's focused and determined to maintain his spot on the perch, a complete winning streak this snowboarding competition season.
James drops in on his first run, starting off with a massive switch backside 1080 Indy, into a backside double cork 1260 mute, into a frontside 1080 nosegrab, a Cab double cork 1080 mute, and ending with a frontside double cork 1260 stalefish on his fifth (and final) hit … it's flawless, just like his season. A 92.00 score and another victory, capping off six consecutive competition wins this season, and James remains king of the hill but also finally captures something he's set in his intention — the Burton U.S. Open Championship (which includes $45,000 in prize money).
"I've always wanted to be a champion of the U.S. Open and there are a lot of people who I look up to who have done that, so I really wanted to join that club," James tells ASN. "So there is a lot of sentimental value there for me as well which made the win even better."
After his final victory of the season, we caught up with James to discuss how he's evolved as a prominent competition snowboarder, what activities he enjoys during the off-season and his thoughts on being named one of Australia's greatest living athletes by GQ Australia.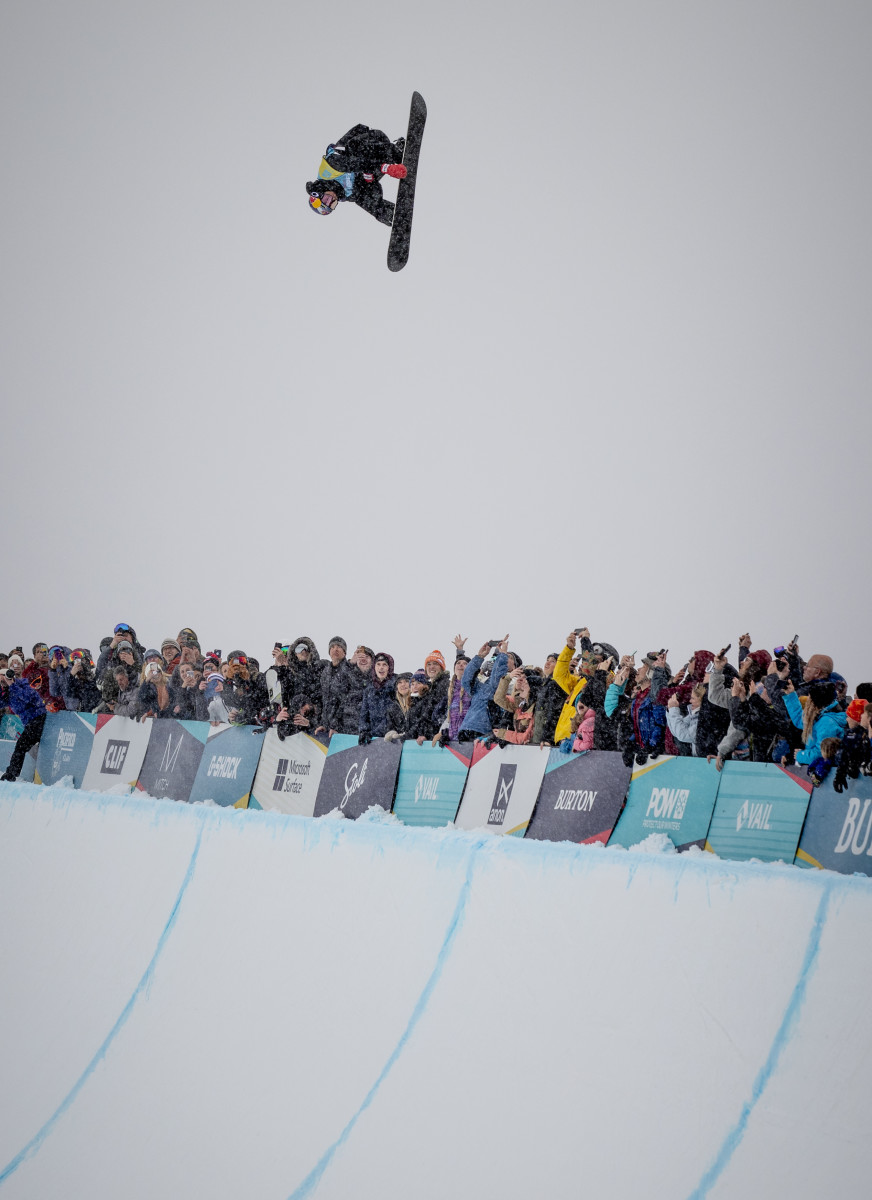 Talk us through your winning run of the season at the U.S. OPEN.
That run was something I really wanted to do. In the lead-up to this event, I just knew that the competition was going to fierce. And by this time in the season, everyone is really familiar with eachother's tricks, so it's more about how well you can execute.
We had some challenging weather, a bit of snow and it was quite warm at times, I felt a few raindrops, which made the snow still quite fast. So it was almost like spring conditions mixed with a bit of snow and wind. But the pipe was in amazing condition and super fun to ride, which made it better.
I was a bit nervous, with the added pressure of not having lost a competition this year, but I tried to stay cool and collected, and just went out there and did the best I could. That's the only thing I can control, the rest just happens. In spite of the weather we were still able to display snowboarding in the way we wanted to.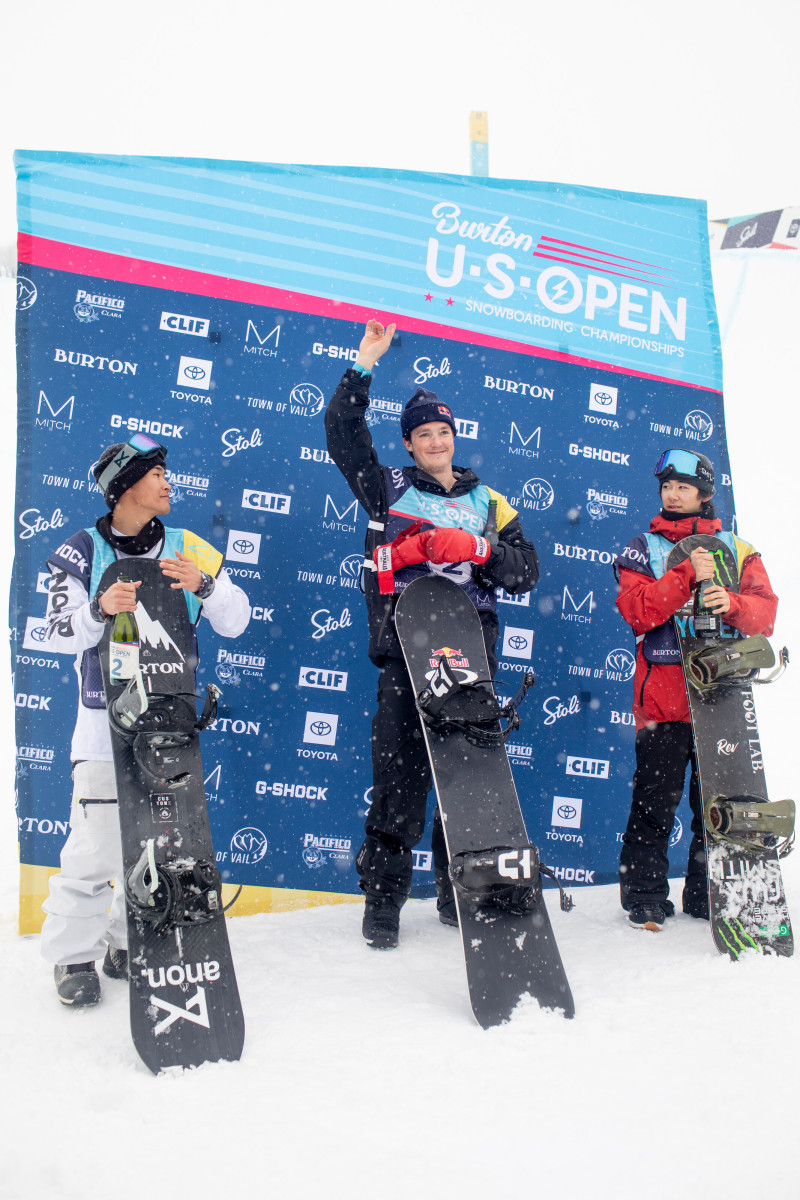 Was your approach to this competition season different than last year?
In hindsight, I think I was really enjoying snowboarding this year and that reflected in the competitions. My game plan was to go into the pipe with well-established tricks that I could do very well. I think that's where I got those couple of extra points beyond what I did last year.
My execution was really good and I was able to send my more technical tricks with more amplitude and it just came together really well. I was enjoying taking my runs and doing the tricks, and that feeling made its way to the scoreboards this year.
It's been an amazing season. Coming off second in semi-finals definitely put a fire under my butt, I definitely didn't like finishing off there. So I came out today and really wanted to put on a show for myself and for everyone that came up here to watch us. It's just amazing. I'm absolutely over the moon.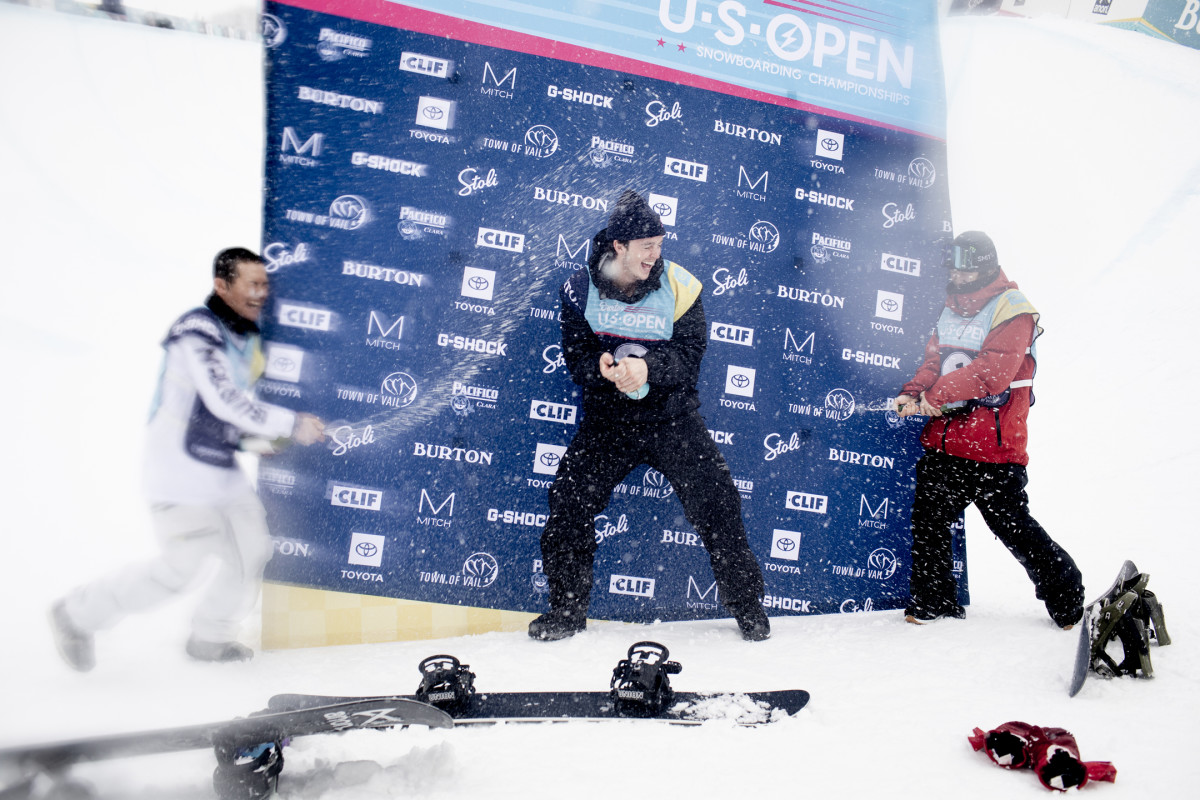 What are your plans now that the season has ended?
I'll spend some time riding and working on the pipe a bit more. We've been working on my web series "All Day SJ" over the past six months so we'll get right back to filming and this will keep me busy for a while, creating content for the people.
And this season we're trying to put a different spin on it. I got an opportunity to go to Japan right before the U.S. Open and get in some powder and build some jumps, which I haven't done that much of before so I was pretty stoked on that.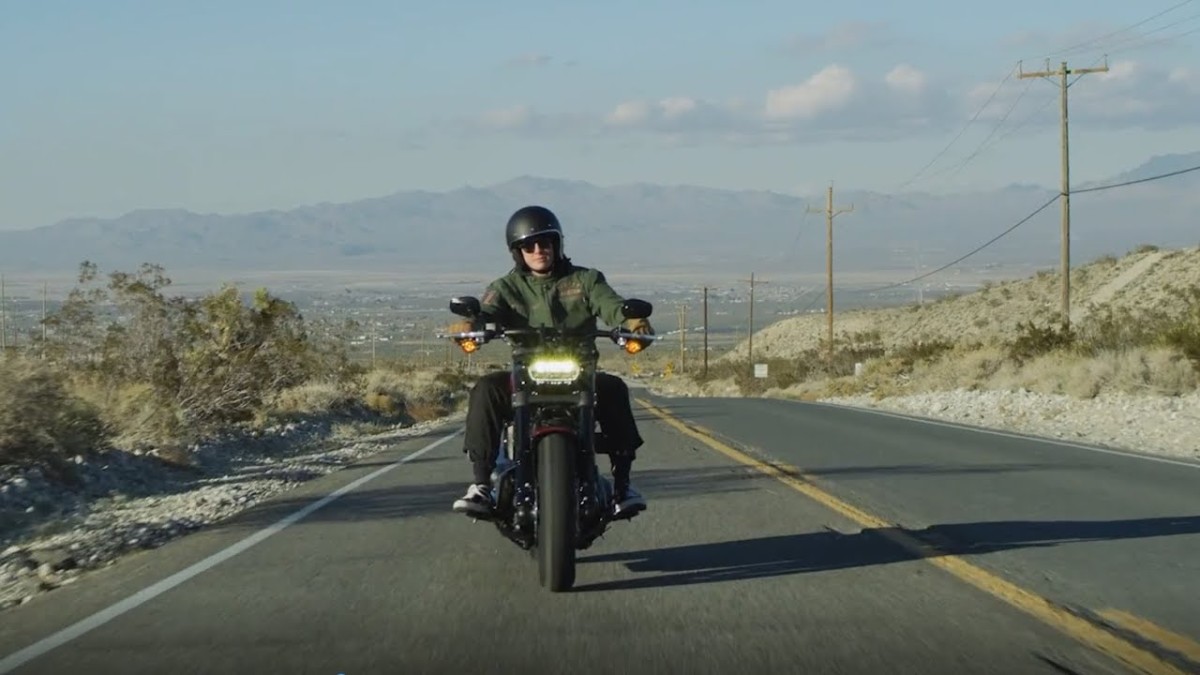 What are your favorite off-season activities?
I've been into riding motorbikes for a while now; it's kind of a family thing – we all ride motorbikes. My dad used to have a 250cc race bike to race flat track down in Australia and at the Phillip Island Grand Prix Circuit. He wasn't a professional racer, but he was really passionate about it. Some of my fondest memories growing up were either snowboarding or riding around on my Pee Wee 50cc motorbike. Those were two things we did the most.
What kind of motorcycles do you ride today?
I have a Harley-Davidson Ironhead 883 in Australia and a KTM 350 SXF. I've always liked the KTM SX bikes, so I got one and had it wreck-wrenched so I could go ride it in the bush and have it all legal.
So yeah, I'll get into a bit of motorbiking and hopefully some surfing, too. I'm always looking at waves, where it can also help me get physically balanced and better for snowboarding. I'm not great at it, but I try. That's the key part, right? It's usually pretty cold in Australia during the time of year I'm there, but I'll get in the water.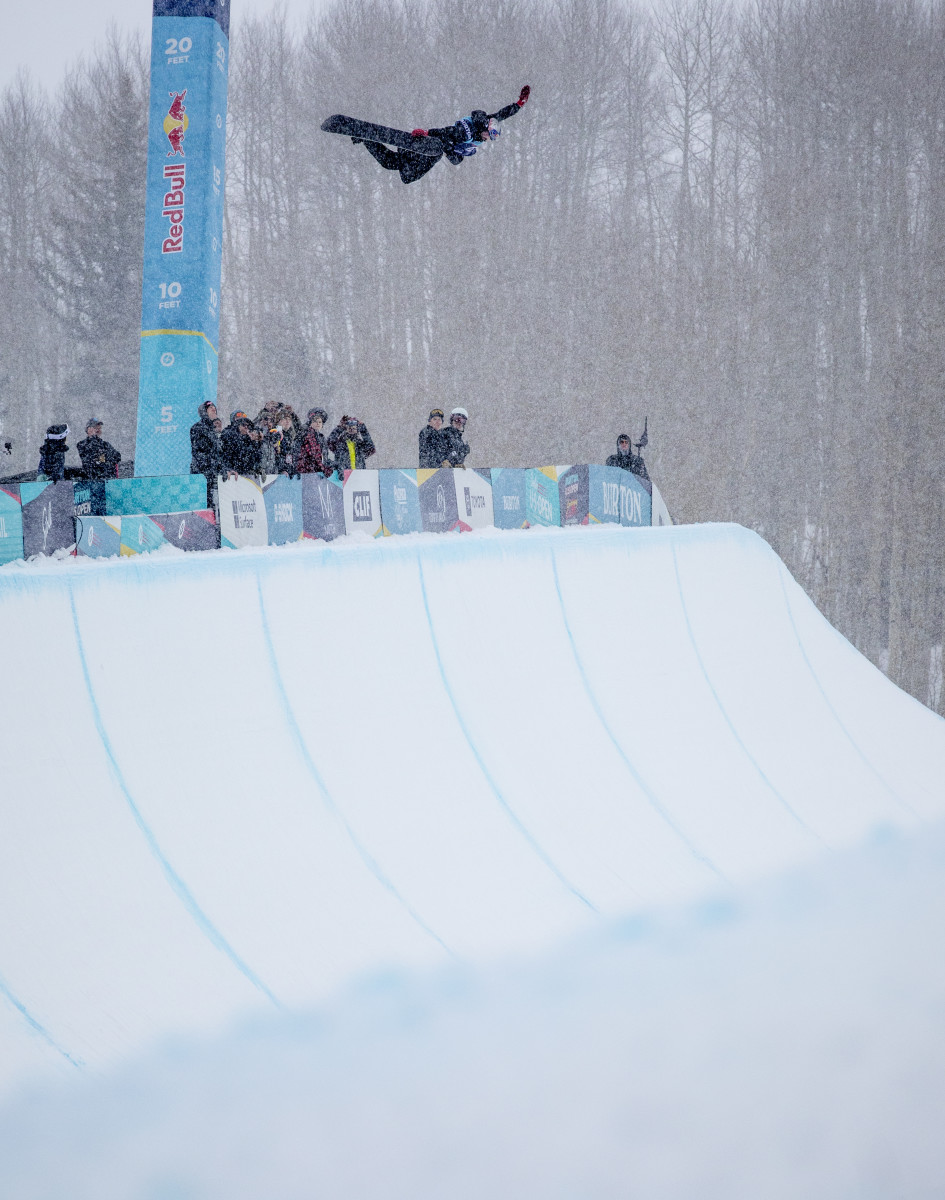 What has been your biggest challenge in becoming a professional snowboarder?
There was a time when it was pretty tough for me when I was 15. I was also dealing with personal stuff like going through puberty, growing and getting taller, which meant my equipment was changing. I also started to care what other people thought about me. All of that was reflecting in my snowboarding and became pretty tough for me to deal with. So at about 15 I was over it and not super into snowboarding.
Then I got an opportunity to qualify for the Olympics. I knew it was a big deal, but I was still pretty young and didn't understand the whole thing. But when I got that opportunity, it changed my perspective of snowboarding and why I was doing it.
Fortunately, I qualified for the Olympics and had some awesome support around me to keep me going. Of course, now I love it again, but I had a bit of limbo there for a minute trying to figure out what it was and why I wasn't doing it the way I wanted to. Ultimately, it was just the natural thing that happens to every person that's growing up and dealing with different emotions and growing pains.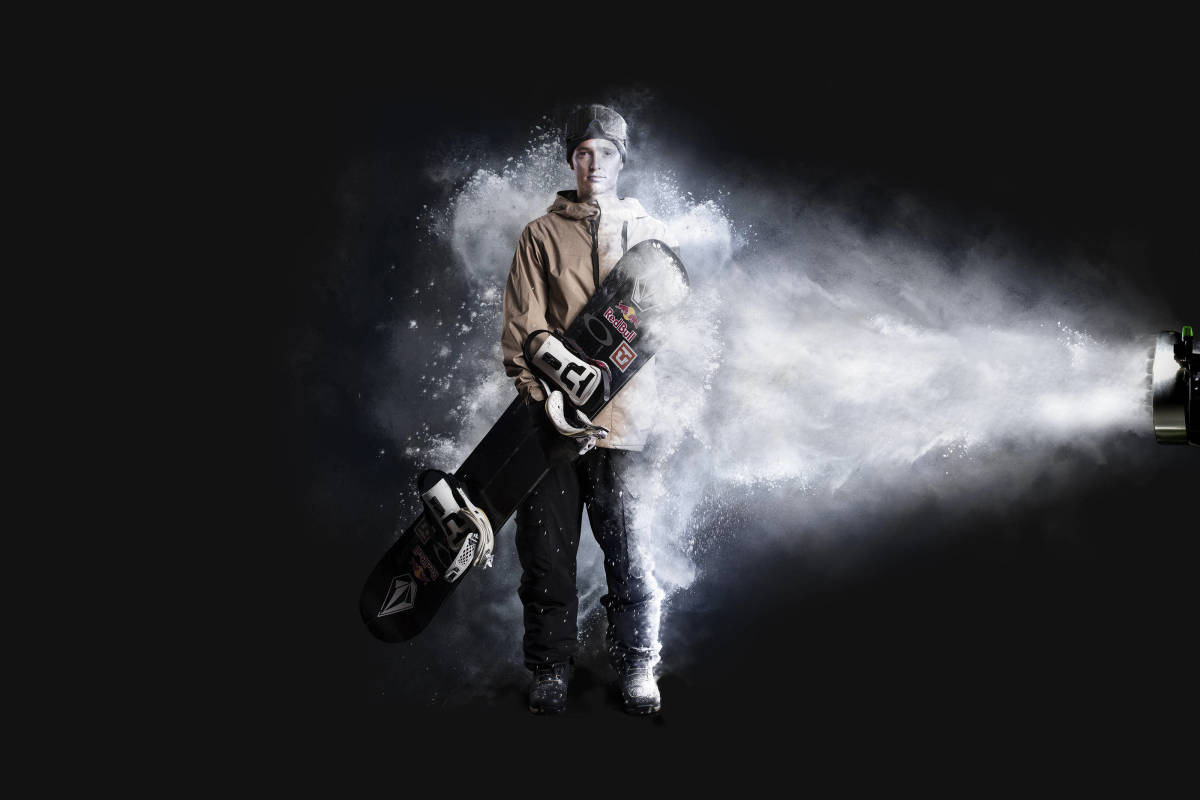 What's your biggest challenge as a professional snowboarder today?
Right now, the biggest challenge is to stay right where I am – to stay on top and maintain that target on my back, as people have been saying. It's quite a process to get here, but I feel like it's harder to stay on top than it is to get there. That's my next challenge is just trying to stay up on my perch and not fall off, so I've got to keep working hard to make sure I do so. That's it.
Its pretty easy now for me to say I got there and achieved what I wanted to do, but that's where complacency could set in. I've busted my ass to get here, so there's no way I'm going to let it just slip away.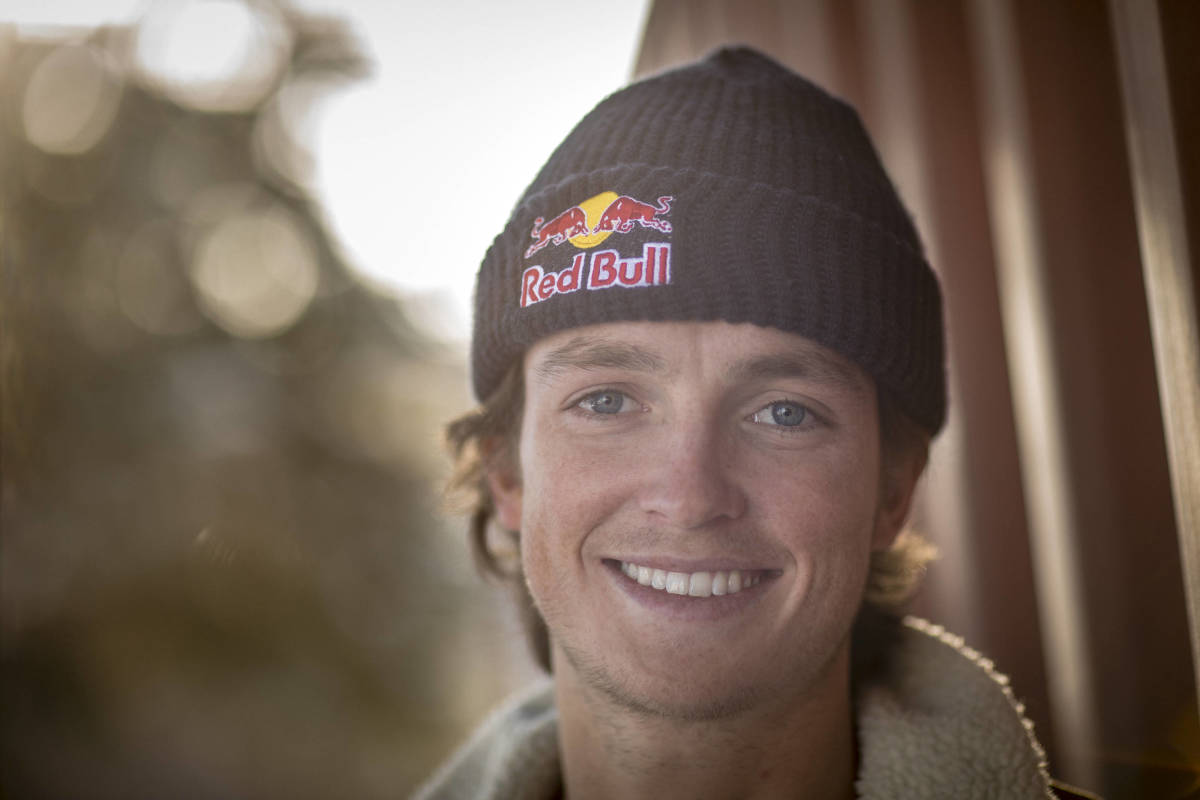 You were just named one of GQ Australia's 50 greatest living athletes.
It's a big honor to be within that group of people. There are obviously a lot of very good people in sports that we're dominant in, like cricket, swimming and a lot of more summer-based sports. So for a kid who is in snowboarding and doing the best he can, it's a big honor to be named alongside all these individuals – it was quite cool.
The few of us in snowboarding constitute a pretty niche group of individuals who really believe in what we're trying to achieve; so much so that it ends up happening. We all might be a little bit crazy at the end of the day, with huge aspirations, but we kind of have to be like that coming from Oz where action sports is quite big, but snowboarding is not as big as other sports so it can be looked over.
For me, this is a blessing in disguise because it helps bring out a bit of the mongrel within myself where I have that "I'll show you" mentality to keep me fired up.
You can check out Scotty's winning run, along with the full Burton U.S. Open replay on Red Bull TV.
For access to exclusive gear videos, celebrity interviews, and more, subscribe on YouTube!