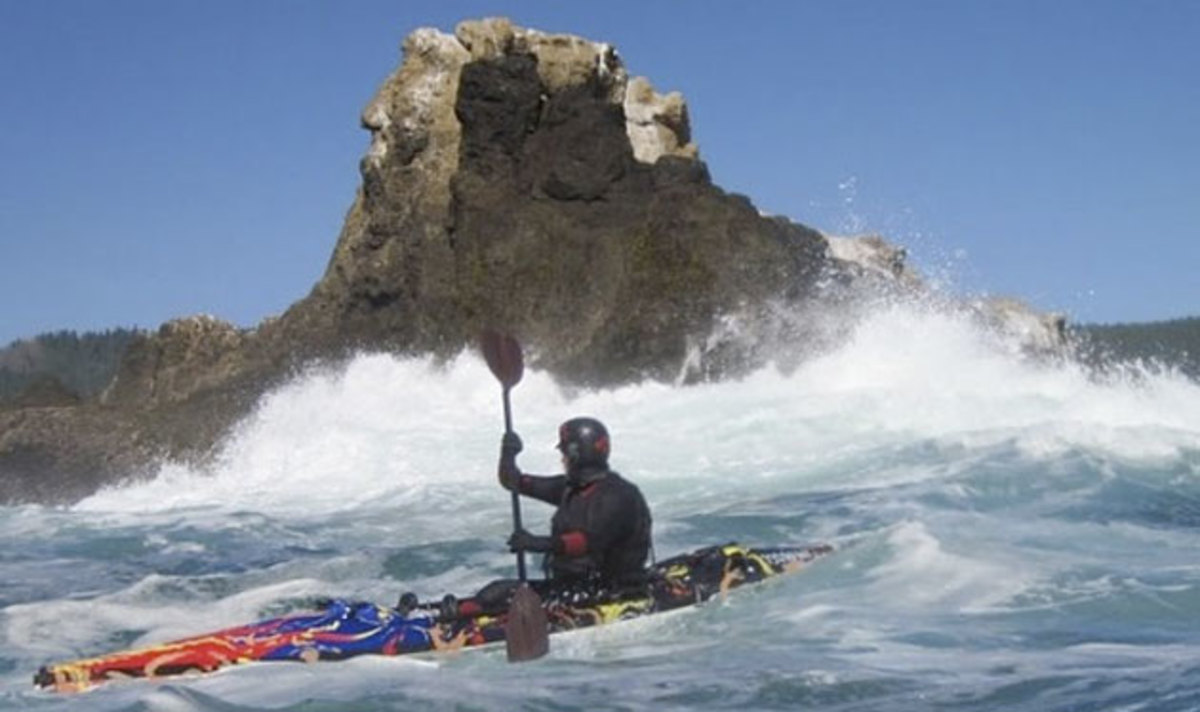 By: Conor MihellPhotos by: tsunamirangers.com
Sea kayaker Eric Soares lived on the edge, surfing towering waves into sea caves and amidst rock pillars of the rugged California coast. He pioneered the design of rough water sea kayaks, shaping boats that matched his high intensity style of paddling and setting the stage for a new genre of ocean playboat. The paddling community watched and read about his exploits in awe, admiring his courage and calm, near-cosmic connection to the rugged boundary between sea and land. Soares, an author, instructor and co-founding member of the
Tsunami Rangers
, died suddenly on Wednesday due to complications following a ski accident in Lake Tahoe this week.
According to a post by Tsunami Ranger colleague and friend John Lull on Soares'
blog
, the Half Moon Bay, Calif. native took a fall while skiing with his wife, Nancy, and suffered a minor injury. A doctor's checkup following the crash revealed an aneurysm in his aorta, and Soares was flown to the medical center at Stanford University. "He actually had been moved out of ICU to a regular hospital room on Wednesday, he was feeling fine, and they were even considering releasing him by Friday or Saturday," wrote Lull. "An operation (or two) may have been necessary, but they thought there was time. Evidently there wasn't and maybe an operation wouldn't have been successful.
"In any case, the aneurysm must have blown and that was the end," continued Lull. "Nancy had talked to him and he was feeling well and in good spirits just prior to that, so it was very sudden."
It wasn't Soares' first close call. Less than a decade ago he underwent two high-risk aortic dissections. "When Soares awoke 11 hours later, his fists were clenched, as they had been throughout the surgery," wrote Mike Kord in an
August 2005 article
for
Canoe & Kayak
magazine. "He was in fight mode."
Soares was a survivor, tough and optimistic. Clearly, that's how he'll be remembered by the legions of paddlers he inspired. "Soares operates on another level," wrote Kord. "Where others see the impossible, he sees fun, like paddling the 25-foot monster waves that appear as suddenly as lightning off Pillar Point. When others cower, Soares radiates an immovable energy that defies everything, even, at times, Mother Nature."
Watch Soares in action:
The article was originally published on Canoe & Kayak
For access to exclusive gear videos, celebrity interviews, and more, subscribe on YouTube!