YOU HAVE GOT TO GET YOUR FEET ON THE STRINGER.
Nothing will give you more advantage with getting into waves with speed and readiness to rip than having your feet already in surf stance when you're dropping in. Think of it like having your shoes tied before you go on a run. If you don't, you're liable to trip up all over the place. That is the same with surfing here. Tie your shoes, and stand on the stringer.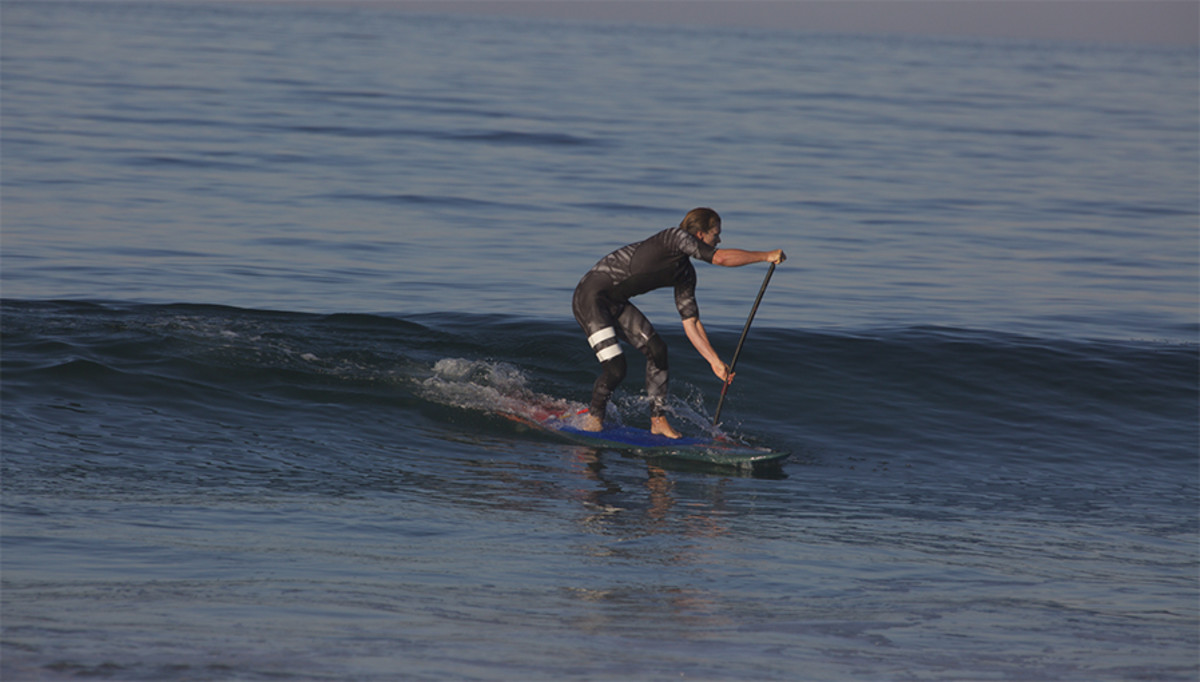 This relates to both directions, backside and frontside. When going backside, your stance is slightly more in Parallel Surf Stance or staggered stance given the suggested positioning and approach from the previous tips in this series which were behind the peak and with constant full vision of the wave. That's because with full constant vision of the wave you will be turning to catch the wave opposite the direction of the wave. This promotes a stroke that reaches across your body on the side of the board closest to the wall of the wave, and with this paddling stroke it's very difficult to be in a full surf stance to start. That said, getting your feet as close as possible to surf stance when dropping in is critical as it will make the transition to full surf stance that much easier.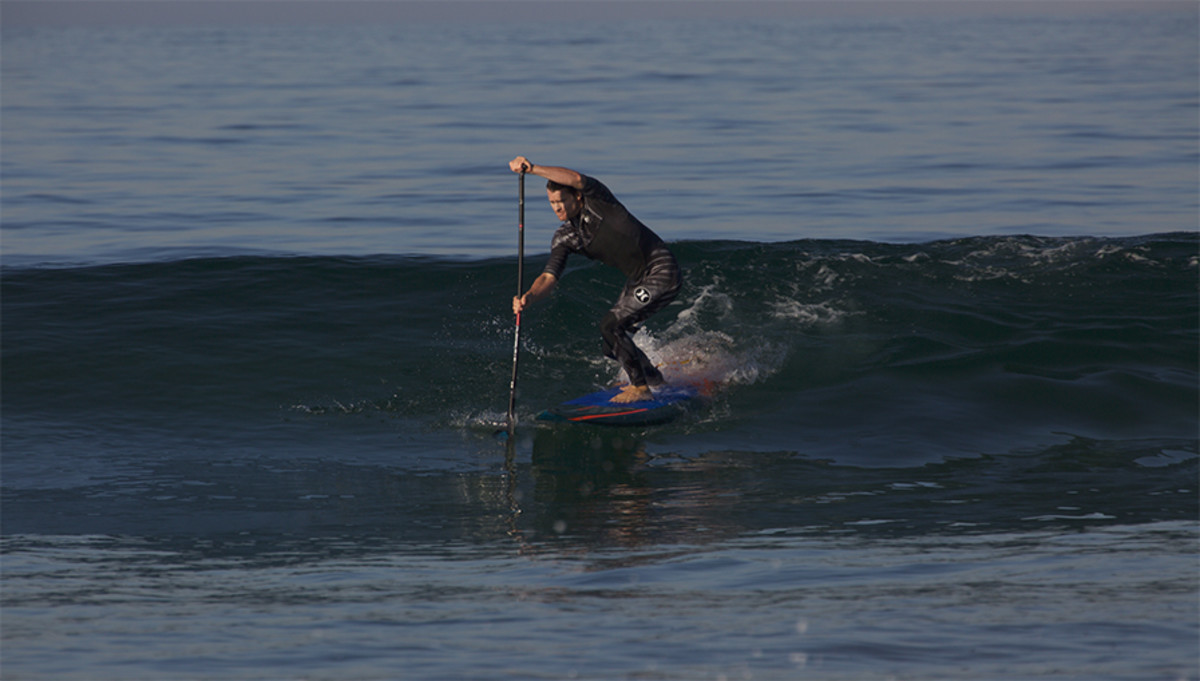 Going frontside however, your feet need to be on the stringer. Your back foot on the stringer (middle of your arch on the stringer) and your front foot as well, however it's not unnatural to have your front foot arch slightly off of stringer. There are variables to consider—the width of your board, the bottom hull design, the construction, fins and more—that come into play in determining how easily or not easily your board turns, and this is where compensation takes effect. Overcompensation comes in the form of back foot (and even at times front foot) stepping more towards one rail than the other to have enough weight over the top of that rail to engage in the wave face and turn the board.
The overview is this: Your turns are initiated with first your back foot weight shift, and then your front foot weight shift, so you need to give yourself the best possible chance to turn your board given that understanding. At square one, it's both feet on the stringer. Then depending the variables, you take it from there how much you need to shift feet to the left or right of stringer to help turn the board.
Tips to do here:
-When catching a wave, look down at your feet quickly to see where they are at.
-Adjust if they are not on the stringer
-Test again, feel the performance difference.
-Make it a habit
Major mistake:
-Hopping to your surf stance. You need to methodically and gracefully step
into the stance one foot at at time. With repetition and focus, this method becomes habit. Give it a try.
So that's it—one brutally honest tip from Sean Poynter.
Thanks for reading.
Feet on the stringer!
-Sean
More Pro SUP Surfing Tips with Sean Poynter
This installment of SUP surfing tips with Sean Poynter is part of a monthly series brought to you by SUP 'N' Surf Retreat.
About SUP 'n' Surf Retreat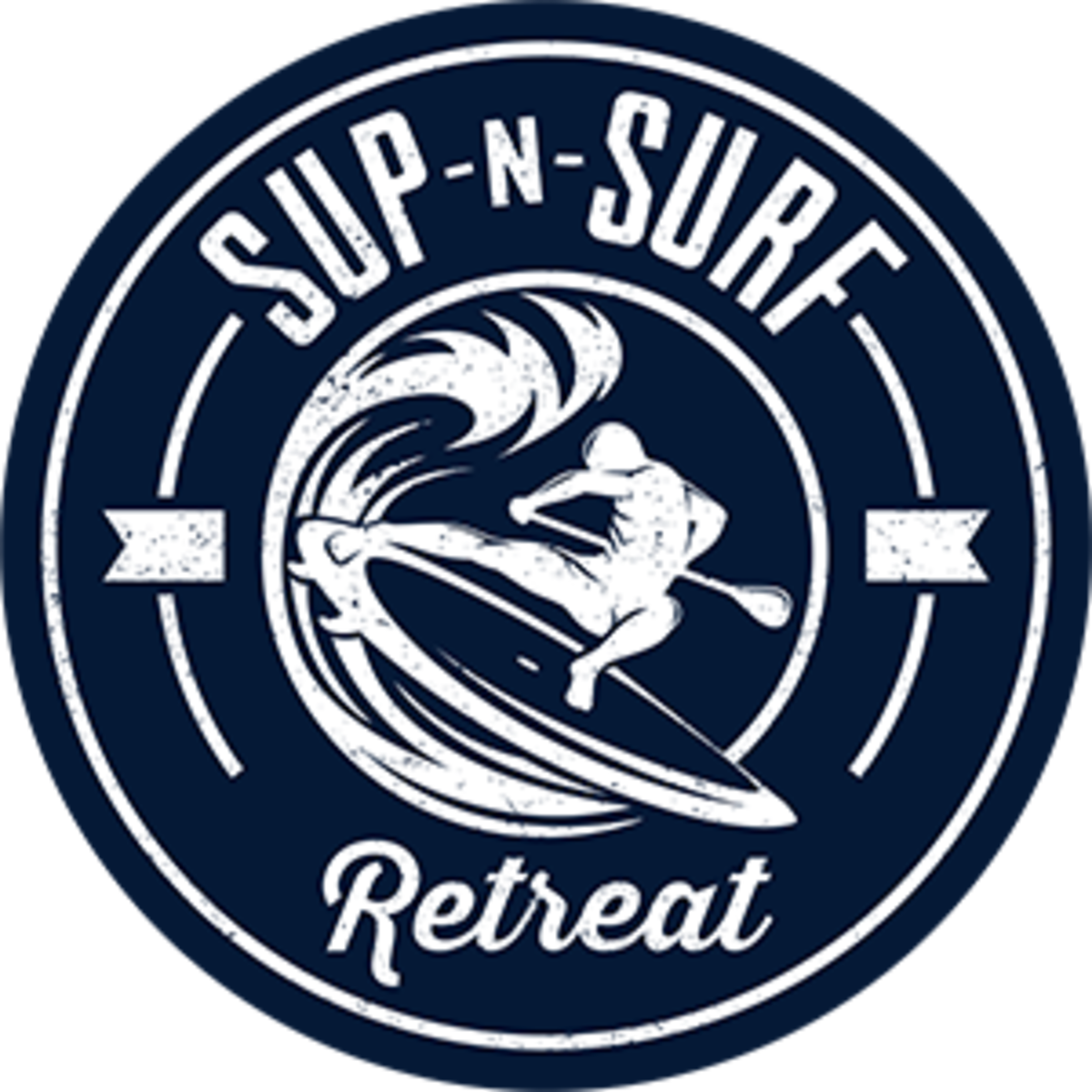 Led by two-time ISA SUP Surfing Gold Medalist (USA) Sean Poynter, the SUP 'n' Surf Retreat provides an exclusive paddle surfing and wave coaching experience in beautiful Punta Mita, Mexico. Retreat highlights include coaching by several world-class athletes, private cove with uncrowded waves, panga trips, all-inclusive luxury resort accommodations and more. Rated the best paddle surf learning experience. Adult (18+) paddlers of all skill levels are welcome.
The next set of retreats are taking place May 1-5 and 8-12, 2018.
To learn more or to book a retreat, visit the SUP 'n' Surf Retreat website.
See also: SUP Surf Trip Tips with Sean Poynter
More on SUP 'n' Surf Retreat
The article was originally published on Standup Paddling
For access to exclusive gear videos, celebrity interviews, and more, subscribe on YouTube!