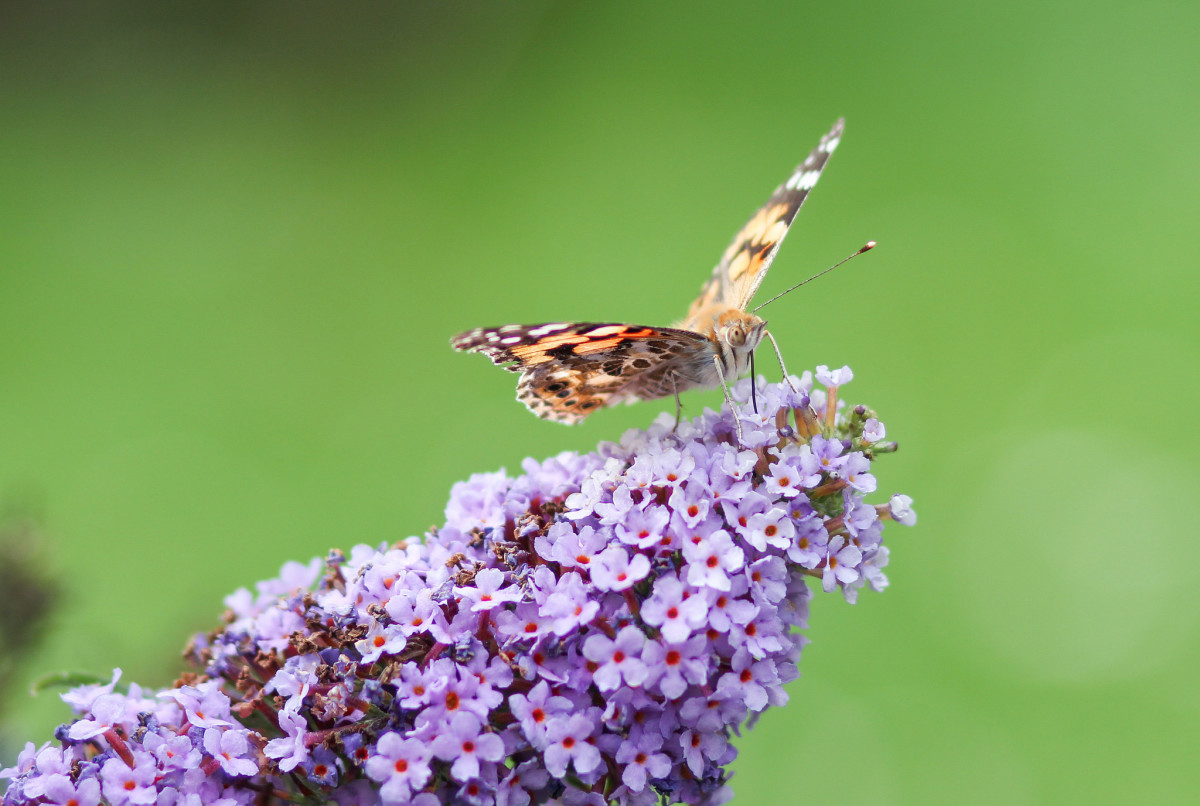 If you've been in Southern California in the last week or so, you've likely encountered a few – or perhaps a few thousand – butterflies fluttering across the skies. These orange and black speckled insects are known as "painted ladies," which are currently migrating toward new food sources in Oregon and Canada from the Mojave and Colorado deserts.
These butterfly populations can travel up to 25 mph and can fly an impressive 2,500 miles at a time without stopping – making them the "longest continuously migrating butterfly ever recorded," according to National Geographic.
Scientists say this year has seen an especially high number of painted lady butterflies due to the amount of rainfall supporting the growth of the plants that host their larva. The more rain, the more plants, and the more food fueling painted lady populations to metamorphosize and make the trek north.
Southern California friends: I just sat on the beach in the South Bay for two hours while 1,000s of butterflies flew around and past me. What kind are they? What is happening? #butterflies pic.twitter.com/n1IrEaBy0D

— jessica. (@loveheylola) March 11, 2019
As explained by Arthur M. Shapiro, a professor at U.C Davis who focuses some of his research on butterfly population biology and insect-host plant interactions, the last time we had a painted lady migration of this magnitude was in 2005, in which he estimated the population to hover just around one billion butterflies.
However, it is thought that this year they are lingering longer than normal in Southern California most likely due to the fruitful conditions provided by this year's "Superbloom." Their trajectory during their winter migration is to head up through California along the Eastern Sierra as well as hug the Central Valley and Pacific coastlines. "[They] might flutter over to the Bay Area, but I expect them to go through the Central Valley, following I-5 to Oregon," says Shapiro.
Due to their similar black and orange coloring, painted ladies are often confused with monarch butterflies, whose populations are in a much more dire state. In a study published by the The Xerces Society for Invertebrate Conservation, monarch butterfly populations in the state of California have been on a decline, reaching a 99.4 percent plummet compared to their total numbers in the 1980s.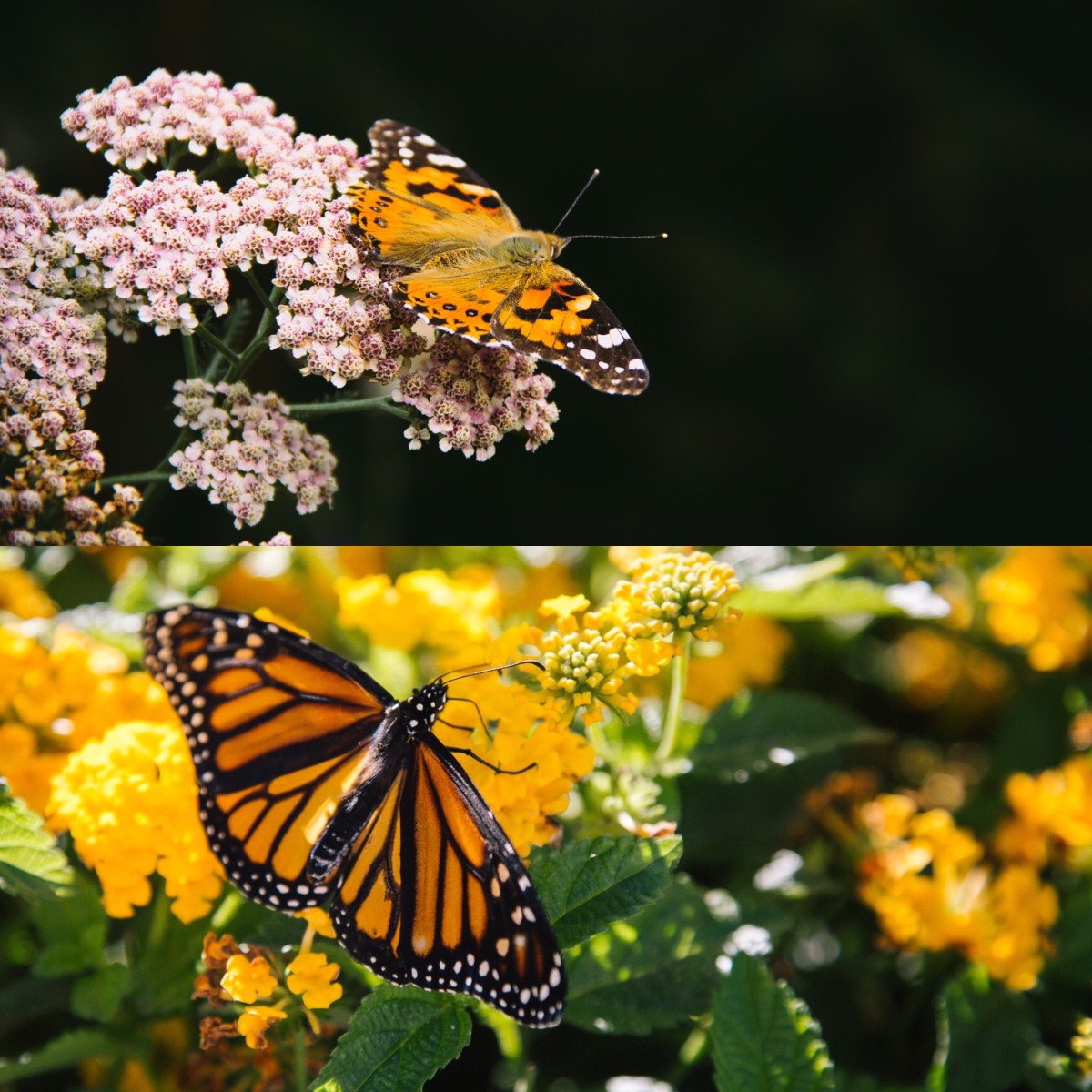 On the other hand, painted ladies are incredibly abundant and found on almost every continent aside from South America and Antarctica. According to Matt Forister, an ecologist at the University of Nevada, Reno, in an interview with the LA Times, "They are a boom-bust species. In some ways, they are the most successful butterflies on the planet."
These butterflies have, in fact, been seen to travel as far as the Arctic Circle, and have a migration that's almost double that of monarch butterflies.
Their ability to feed on a wide variety of plants allows them to still flourish among competition for food when in high numbers, and unlike other insects, they can shiver for warmth, enabling them to thrive in colder climates.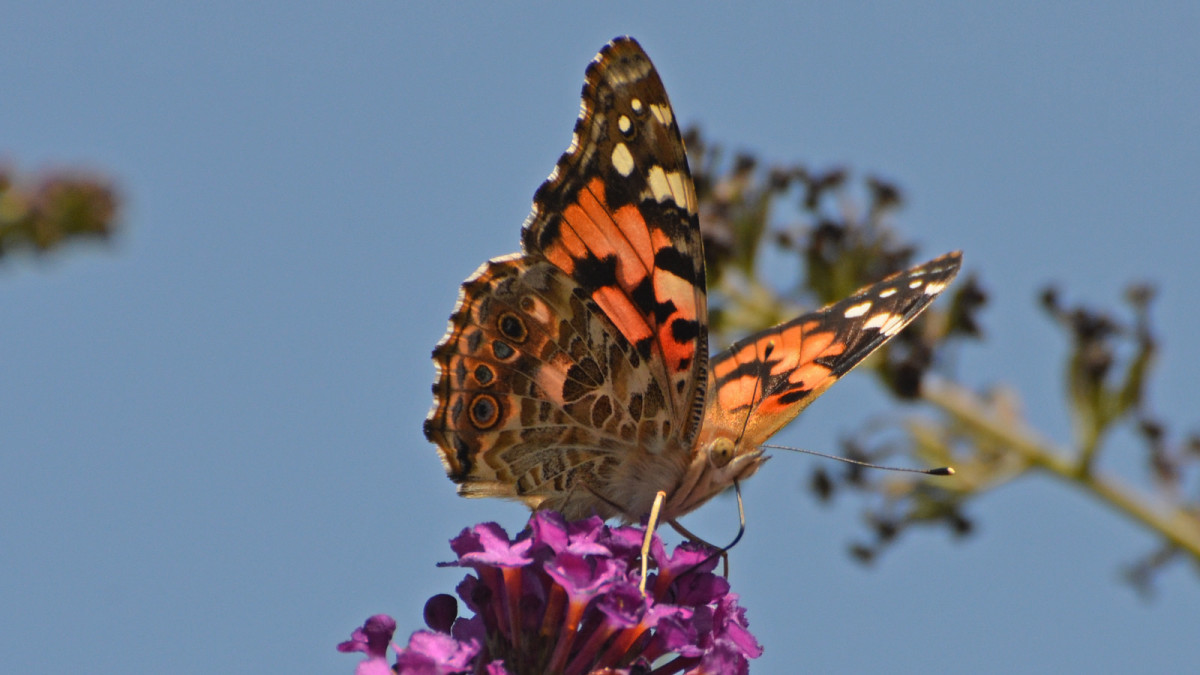 Painted ladies will continue to make their way up through California and beyond sporadically over the next month. According to HipCamp, there are a few places where you might still be able to catch them in Northern California:
– Point Reyes National Seashore
– Marin Headlands
– Mount Tamalpais State Park
– Cascade Canyon Open Space Preserve
– Lake Merced
– Henry Coe State Park
– Golden Gate National Recreational Area
While this painted lady butterfly outbreak is a pleasant surprise, there are things that we can do to help butterfly populations in jeopardy like the monarchs.
Co-founder and CEO of Butterfly Farms, a non-profit in Encinitas, California explains in an interview with WBUR, "What anyone can do to get involved – especially with monarch issues – is plant habitat. And [a] habitat for monarch butterflies is milkweed. It's a plant that was hard to find 20 years ago, but it's much much easier to find now.
"Almost anybody can call around and find milkweed that's appropriate for their area. Plant it in your garden, monarch butterflies will come, [and] they'll reproduce."
For access to exclusive gear videos, celebrity interviews, and more, subscribe on YouTube!