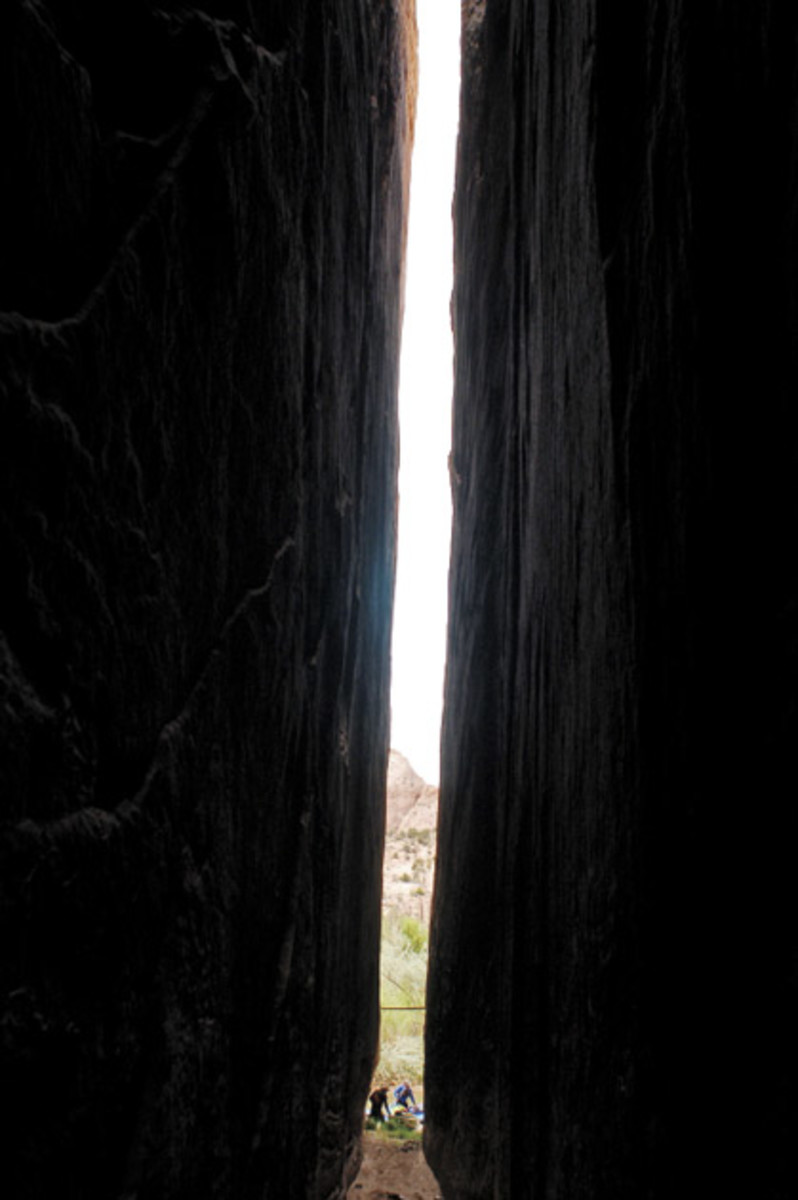 After two trips down the Escalante, I have nearly exhausted my supply of superlatives (Unbelievable! Incredible! Stunning!) when trying to describe this rarely paddled wild jewel in southern Utah's red-rock canyon country. And I do mean rarely paddled. I bided my time for more than a decade before catching this semi-arid stream with enough water to carry my canoe through the Grand Staircase-Escalante National Monument. It was well worth the wait. Just when you think that the looping, river corridor can't get any more spectacular, you careen around a tight bend and are amazed, again and again. Sheer sandstone walls, streaked with magnificent patterns of desert varnish, tower 1,000 feet overhead. Inviting side canyons abound.
BEST WINDOW: mid-May to mid-June (depending on snowmelt from the Aquarius Plateau to the north).
MINIMUM FLOW: nominally 50 cfs, though on a May 2010 trip, we launched at a very sketchy 15 cfs and made it down.
LENGTH: 75 miles from the Hwy 12 bridge to the Coyote Gulch takeout, which requires a long, tough portage; or 85-plus miles from Hwy 12 to Lake Powell.
DIFFICULTY: Be prepared to push, pull, tow, and portage boats over a grueling web of rocks, sandbars, and riffles, with multiple, technical Class II rapids (Class III at high flows).
FLOAT TIME: 7-10 days.
TIP: Boat of choice is an inflatable canoe or kayak; hire a motorboat shuttle for return to Bullfrog Marina on Lake Powell—worth the cost compared to accessing the Coyote Gulch/Crack-in-the-Wall takeout.
CONTACT: Escalante BLM Office (435-826-5499).
BACKUP: The Green River, flowing through Canyonlands National Park. There's always adequate water for a Class I, multi-day canyon-country run.
— LR
The article was originally published on Canoe & Kayak
For access to exclusive gear videos, celebrity interviews, and more, subscribe on YouTube!