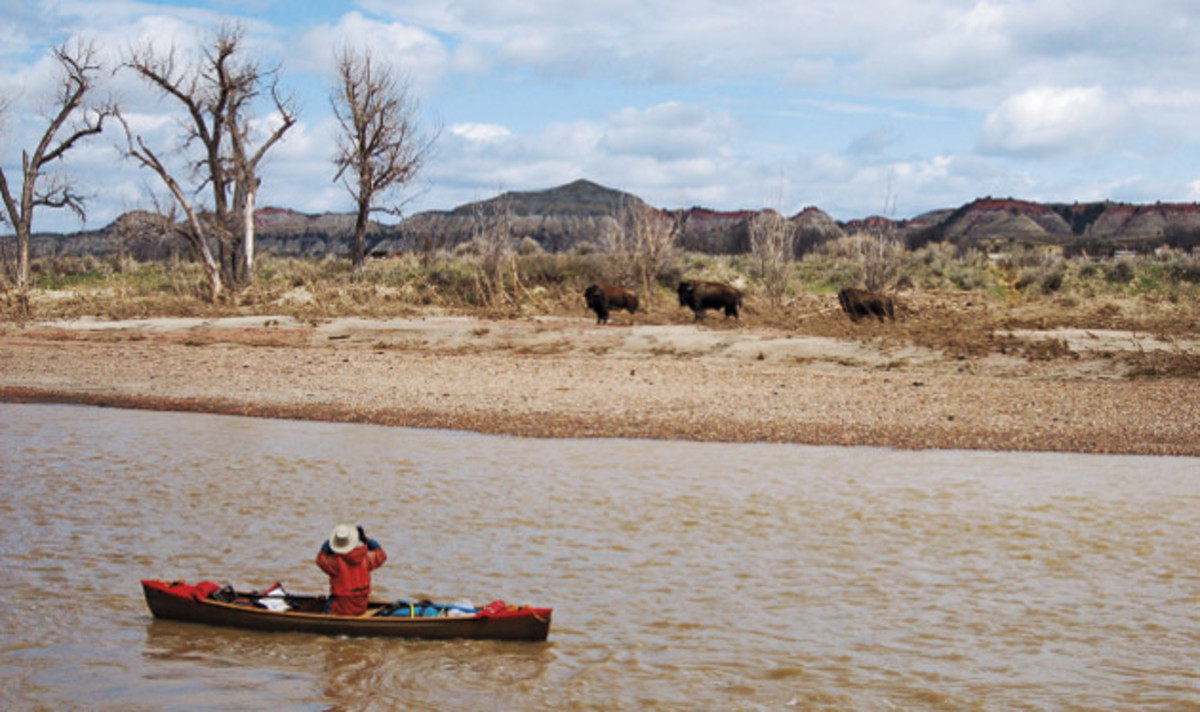 Cruise through the pastel landscape of North Dakota badlands, past Teddy Roosevelt's historic ranch site, and through truly remote high plains grassland habitat. The year I went, I got frustrated interpreting the gauge and called the National Park visitor's center. It must have been a slow morning, because the ranger put the phone down, walked over to the riverbank, and came back with the first-hand flow report. Side hikes abound (as long as rains haven't turned the trails to gumbo). Think owls, cottonwood bottoms, coulees, and coal seams. White pelicans, desert bighorn sheep, and petrified trees punctuate the miles. Beware, the Little Missouri can brim with water one week, and go dry the next. Choose your window wisely and the reward will be a very quiet and surprisingly scenic week in the land where a few buffalo still roam.
BEST WINDOW: May to early June.
MINIMUM FLOW: 500 cfs at Medora.
LENGTH: 90 miles from Cottonwood Campground (near Medora) to Juniper Campground (near Hwy 85 bridge).
DIFFICULTY: Class I.
FLOAT TIME: 4-7 days.
TIP: Flows are rain-dependent and very fickle.
CONTACT: Theodore Roosevelt National Park, South Unit (701-623-4466).
BACKUP: Lower Yellowstone River. Miles City to Glendive, Montana.
— AK
The article was originally published on Canoe & Kayak
For access to exclusive gear videos, celebrity interviews, and more, subscribe on YouTube!