The snow is finally falling in the high country. Time to start watching water gauges. Read up on the West's most fickle, and fantastic floats, and plan your next desert escape. This story originally appeared in the May 2011 issue of Canoe & Kayak.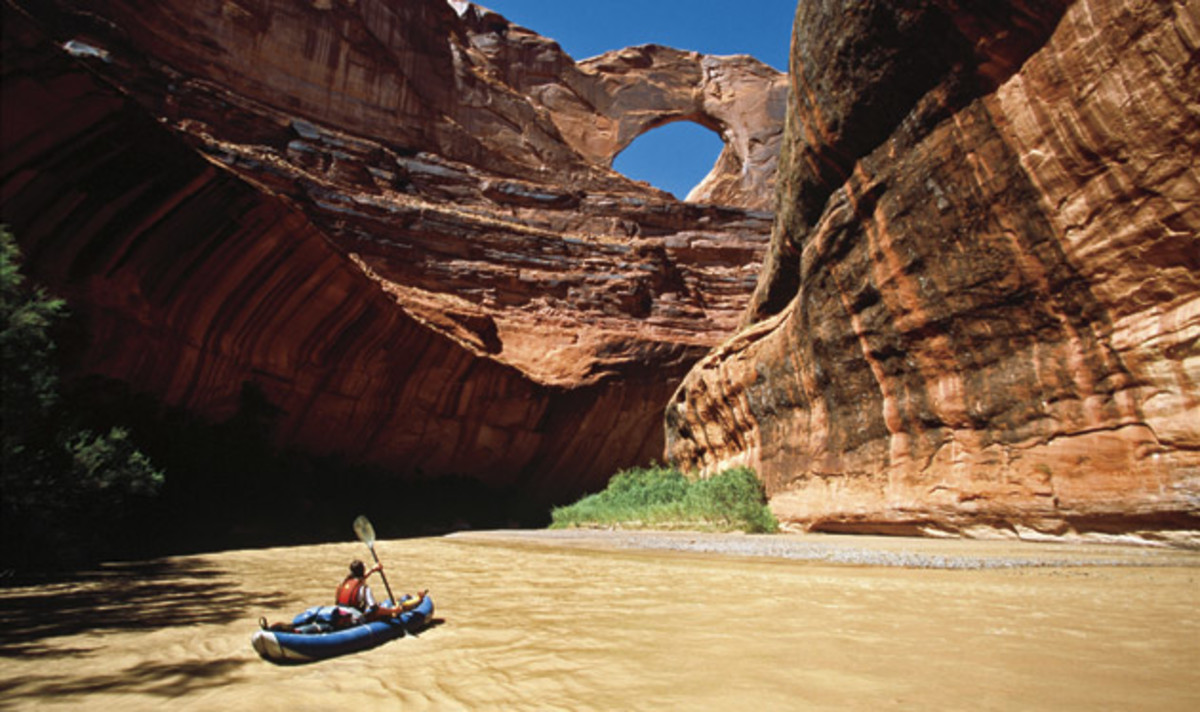 By Larry Rice and Alan Kesselheim
The naturally flowing streams of the arid American West are all about timing. Hit that window just right, and you'll be grinning like a kid playing hooky from school. So be vigilant. Get to know the USGS water data site (you can gauge all of these runs there, http://waterdata.usgs.gov/nwis). Keep your go-bag packed at all times, and some sick days in reserve. It might take years … decades … for these ephemeral rivers to come to life, so when it's right, be bold. The payoff is as sweet as a spring day free of the tyranny of responsibilities. Start with this medley of seven fleeting gems. Oh, and make sure to pick a backup option in case you get skunked!
Verde River, Arizona

Flowing through some of the most stunning and desolate reaches of Arizona, the Verde is one of the Southwest's finest whitewater runs, and one of its best-kept secrets.
Smith River, Montana

Instead of racking the canoe up for the year, how about sneaking in a fall float full of remote limestone canyons, sweet camping, and outrageous trout fishing?
Dirty Devil River, Utah

I drooled over the quadrant of canyon country it scribes through, full of side slots and sandstone slickrock and Butch Cassidy hideouts.
Upper Gila River Wilderness Run, New Mexico

About 45 miles north of Silver City, N.M., lies the Upper Gila River "Wilderness Run," so-called because most of this splendid stretch lies within the half-million-acre Gila Wilderness Area.
Escalante River, Utah

After two trips down the Escalante, I have nearly exhausted my supply of superlatives (Unbelievable! Incredible! Stunning!) when trying to describe this rarely paddled wild jewel in southern Utah's red-rock canyon country.
San Francisco River, New Mexico/Arizona

Flanked by pine-covered escarpments and lined with strands of sycamores, cottonwoods, and willows, the sparkling-clear San Francisco is a major tributary of the Upper Gila River, but a complete unknown to most paddlers.
The article was originally published on Canoe & Kayak
For access to exclusive gear videos, celebrity interviews, and more, subscribe on YouTube!