You may have heard the rumors about a new race in 2018. A race where people start in the evening and have 48 hours to cover 70 miles in a congested, complicated waterway past Seattle, one of the biggest cities in the Pacific Northwest. This race is the Seventy48.
Seventy48 starts in Tacoma, Washington at 5:30 on the evening of June 11. A motley crew of racers (anything human powered, including rowers, prone paddlers, standup paddlers, peddlers, canoeists and more) have 48 hours to make it 70 miles to Port Townsend, Washington, near the edge of the Strait of Juan de Fuca.
Yes, that means there is at least one night involved. Some racers will try and do the whole thing non-stop. Others will camp for two nights, while others hope to do it somewhere in between.
Those unfamiliar with Puget Sound may think it is a benign waterway since it is protected from the open ferocity of the Pacific Ocean. They would be mistaken. The Puget Sound is a complex body of water highly susceptible to tides, localized winds and wild currents. And then there's the traffic. Ferry, powerboats, tugs and sailboats all criss-cross the Sound's waterways at all times of day. Racers will have to have multiple plans for myriad scenarios based on all of the above.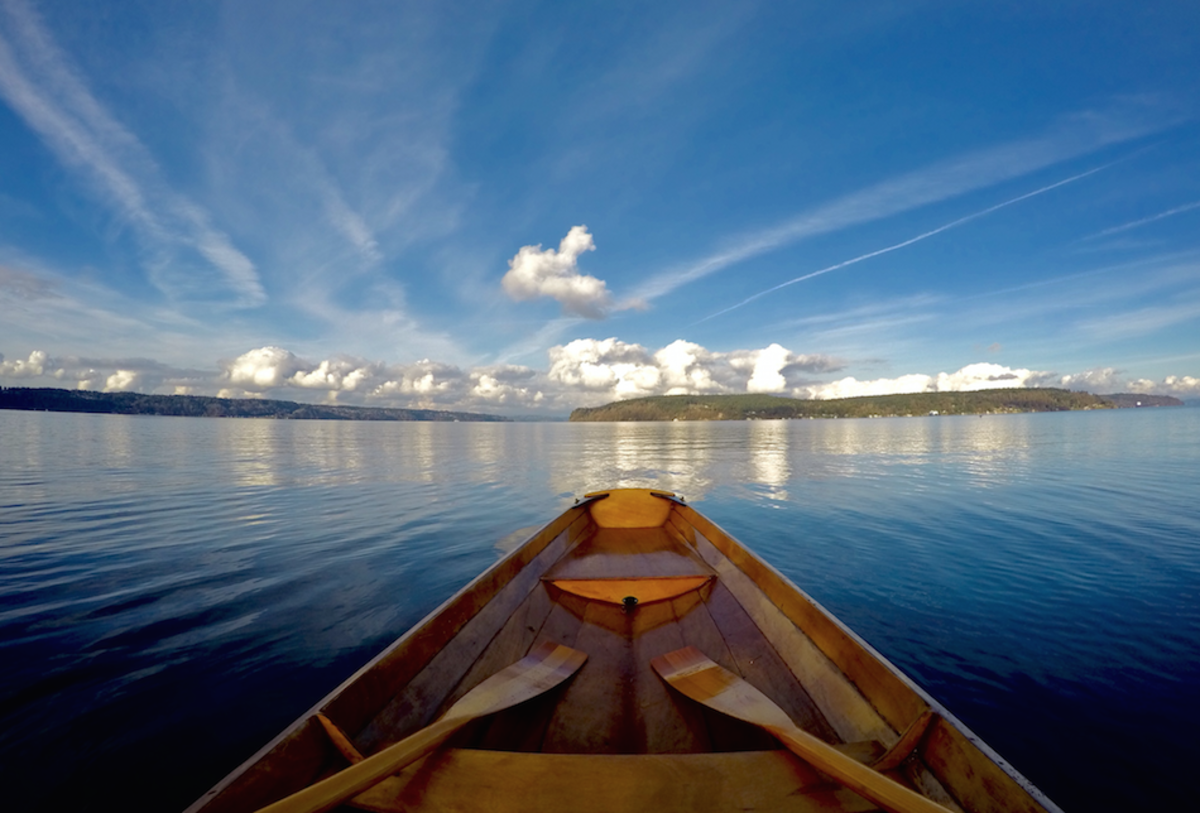 There are 123 teams signed up to participate in Seventy48. The majority of the teams are solo affairs, a few are two-person (canoes, rowboats) and two are six (six-man outrigger canoe). When each team entered, they added $100 to a kitty. The team who crosses the finish line first will get the whole $12,300 cash purse.
This race is considered a "sprint" compared to its big brother Race to Alaska (R2AK), which begins the morning after this race ends in Port Townsend, Washington and runs 750 miles to Ketchikan, Alaska. Karl Kruger, the man who was the first person to ever finish R2AK on a SUP, will be on the start line for Seventy48. Both races are organized by the same masochists.
Why do people sign up for races like this? It's a good question that I've been thinking a lot about over the past few months as I started training for this race, signed up for it and am now less than two weeks from standing on the starting line. One of the reasons is that my friends over at Good Story Paddle Boards generously offered to whip up a custom 17-foot, hand-crafted wooden SUP for me to race on. The rest of the reason is a little more complicated.
That will have to wait for another post early next week.
The article was originally published on Standup Paddling
For access to exclusive gear videos, celebrity interviews, and more, subscribe on YouTube!