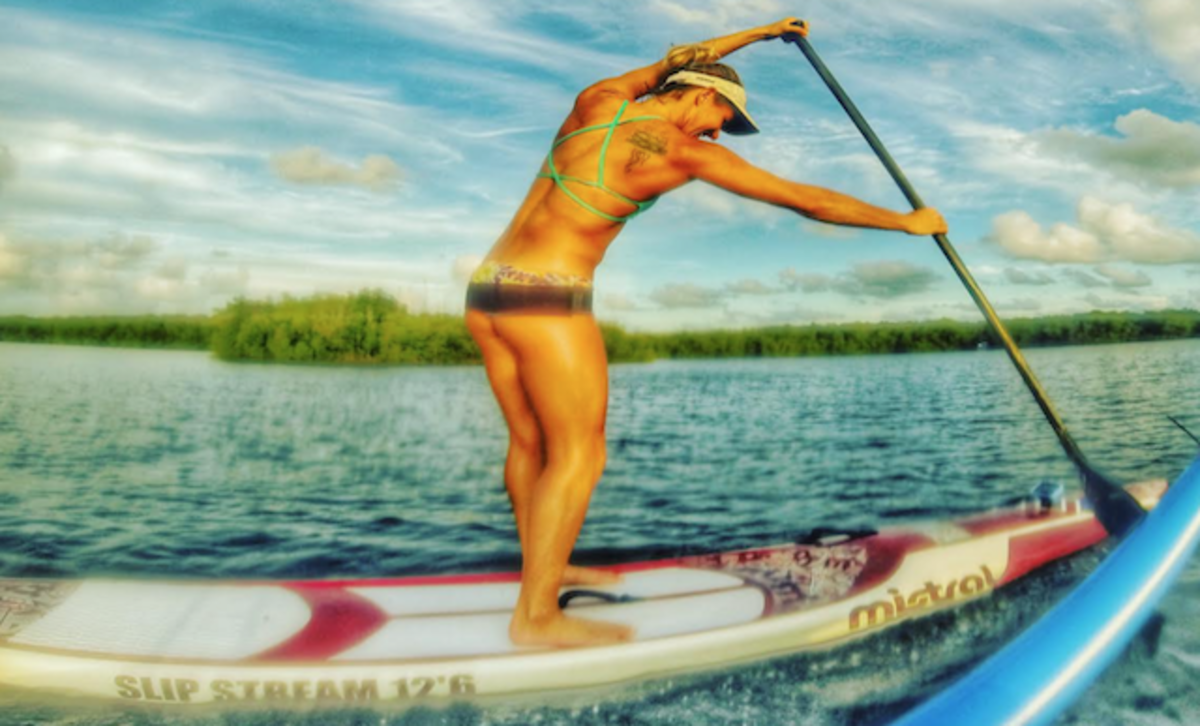 SUP Women | Seychelle Hattingh Sets New World-Record After Paddling 110 Miles in 24 Hours
On New Year's Eve, 2014, lifelong outdoor and ocean enthusiast, Seychelle Hattingh, decided to try her hand at an unobstructed, 24-hour standup paddle session. Upon completing the feat (an impressive accomplishment in itself), the Florida-born adventurer and professional sailboat captain realized she'd clocked more than 90 miles over the course of her paddle. Seychelle didn't realize until after the fact, her achievement successfully outperformed the women's world-record for longest distance paddled in one session.
While the record was unquestionably attributable to Seychelle in her own book, it didn't exactly count with Guinness'. The feat was not documented as an "official" attempt at the world record, and as Seychelle came to find, Guinness' standards for record-setting aren't exactly a breeze-through of casual bureaucracy and forsaken formalities. Despite honestly breaking the record, her achievement remained unofficial in the eyes of the Guinness World Record keepers.
But Hattingh was not one to be discouraged. She lives life according to her rules, and boundaries rarely apply.
We're talking about a woman who sailed around the world when she finished high school and is a professional boat captain aboard 100-foot yachts. Seychelle spends her time outdoors and she's on the water whenever possible. It's no surprise that paddleboarding is inherent in her nature.
Eventually Seychelle found herself in Key Largo where she met Scott Baste, the owner of a local board shop. It was Baste that introduced Hattingh to endurance paddling, and eventually told her about Shane Perrin's record-shattering 24-hour paddle. That was all it took to inspire Seychelle to get after her own round-the-clock paddle.
"I'm a competitive person and when I find something I'm good at, I go all out," Seychelle told SUP mag.
This is the attitude that inspired Seychelle to attempt the 24-hour paddle once again, and she finally set a goal to break the world record once and for all…again. This time, she was not going to settle for an unofficial record; this one was for the record books.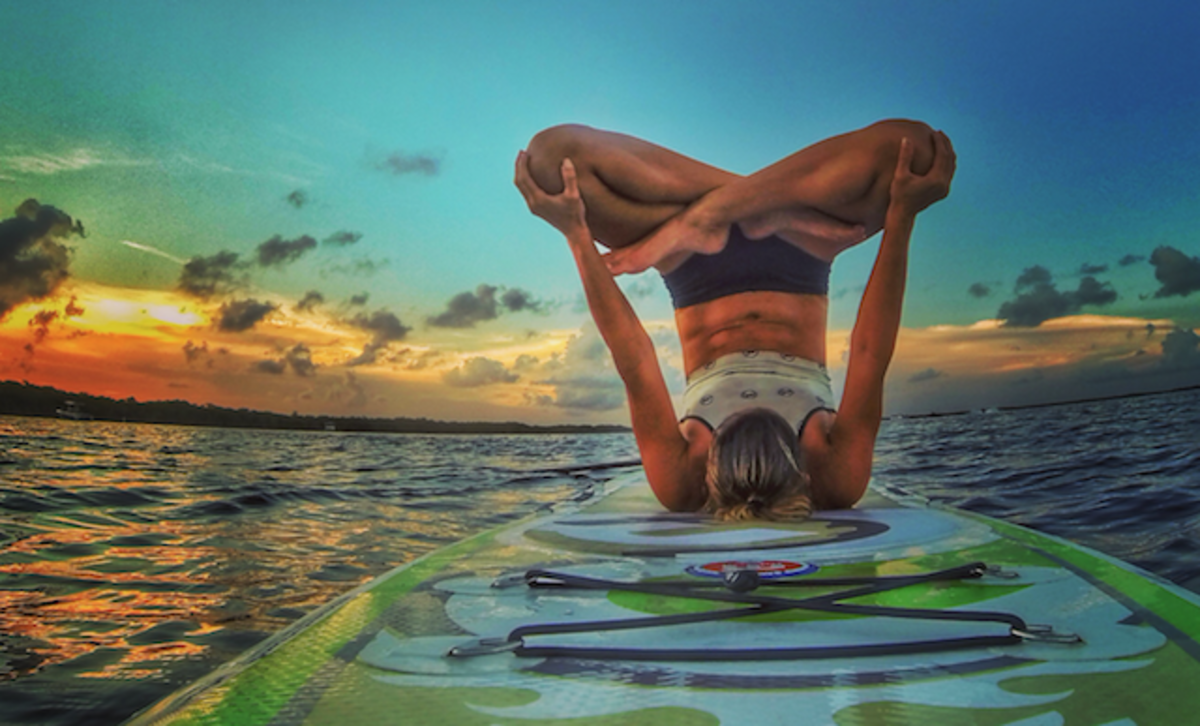 Seychelle spent most of 2015 preparing for the paddle by cross-training in various disciplines from yoga to Pilates. Finally, on December 5, it was time for her to claim the record she knew was rightfully hers.
On December 5th, Seychelle and her support team went to Nathan Benderson Park in Sarasota, Florida, to once again complete a 24-hour paddle. The conditions were not favorable as wind and choppy conditions hampered her efforts, but she was not going to be denied.
Not this time.
This time, when the 24 hours attempt "officially" ended, the previous distance record was literally blown out of the water; the new world record, a remarkable distance of 110 miles SUPed in 24 hours, belonged to Seychelle. And the best part: it was Guinness-approved.
In addition to her record, Seychelle's accomplishment raised more than $1,500 for the Special Olympics Florida Monroe County SUP team.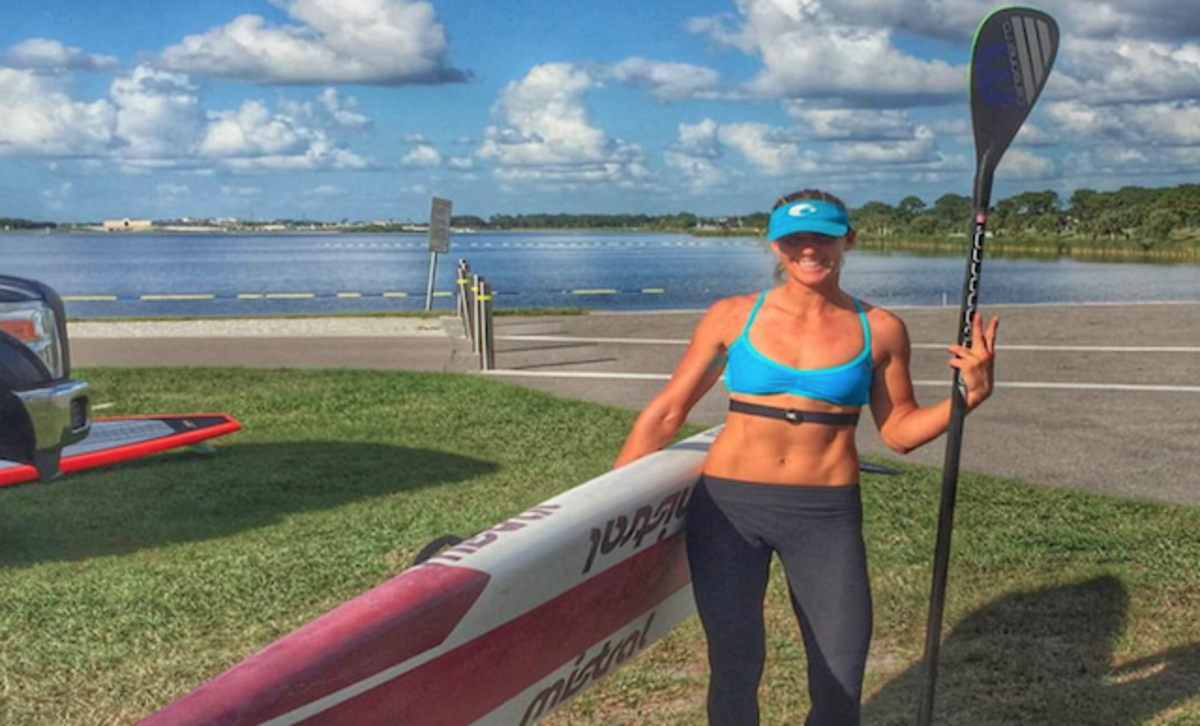 While the claiming the world record took an extra 11 months to complete, being able to raise money for such an important group of paddlers made the wait well worth it for Seychelle.
"People have told me that my record inspired them, but it's the Special Olympics athletes who are the real inspiration," she said. "They love life and are so joyful that it kept me motivated knowing that they were counting on me."
The article was originally published on Standup Paddling
For access to exclusive gear videos, celebrity interviews, and more, subscribe on YouTube!