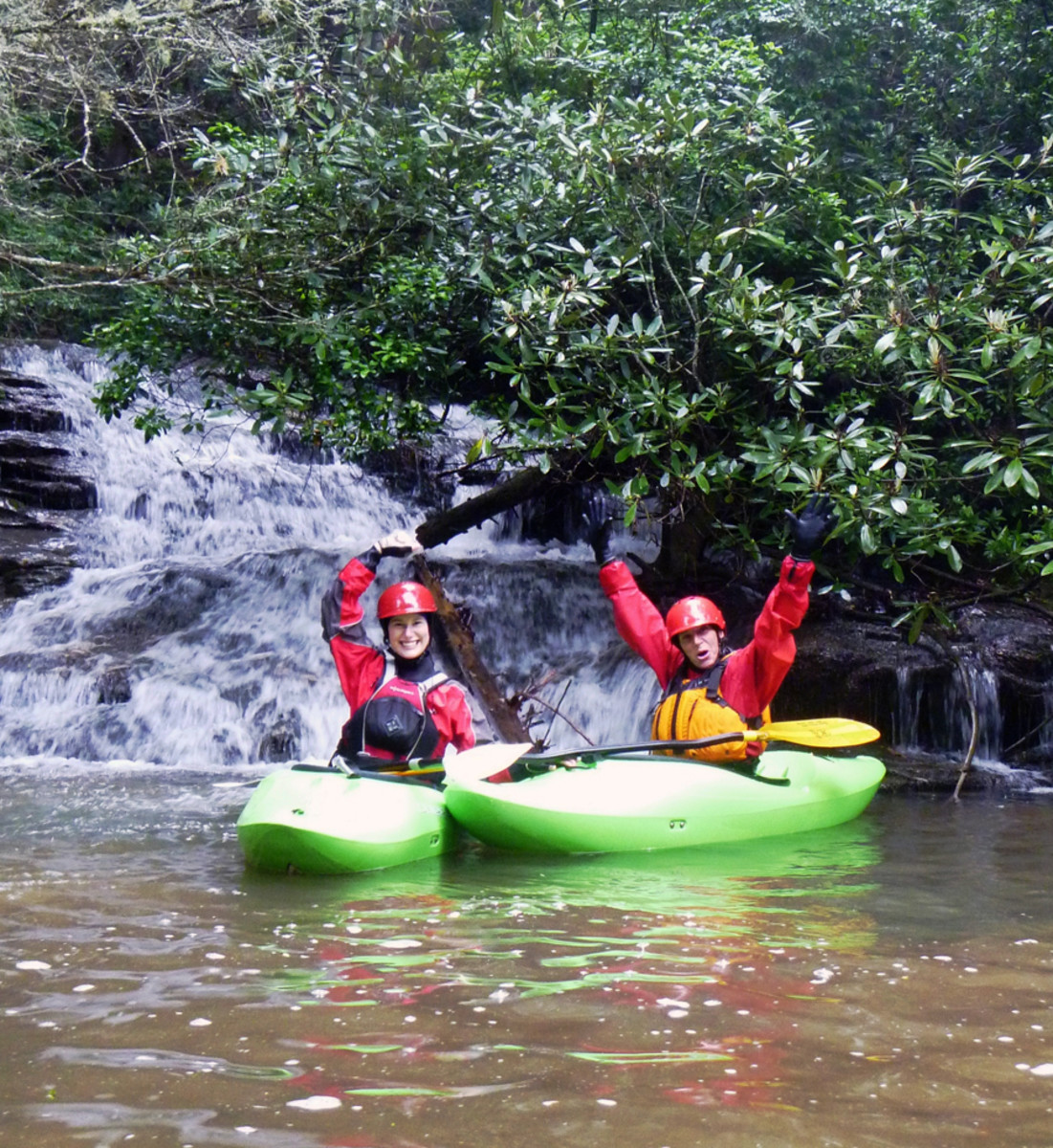 By Barrett Phillips
When I tell people I go kayaking with my mom, they never picture us practicing our boof strokes at "Bayless' Boof" on the Upper Green River or crashing through holes on the Rio Pacuare in Costa Rica. Yes, my mom and I paddle whitewater together.
When I started paddling three years ago I would call her and carry on excitedly about how much I fun I was having. After she listened to me for about a year, we went boat shopping for her birthday. I recommended a crossover kayak so she could paddle with her friends on flat-water sections of the James River near her home, but move up to some class II if she wanted to try something a little more challenging. I provided a brief introduction on the river, taught her to wet exit and encouraged her to sign up for a class before I flew home to Massachusetts. I should have known she wasn't going to be satisfied with flat water (after all, we do share the same genes!).
It turns out that she signed up for a lot of classes. The next year we did the Girls at Play mother-daughter paddle on the French Broad IX. I was blown-away with how much my mom had improved. She had a roll and was looking forward to stepping up to class 3. We did a follow-up clinic on the Upper Green River where she made her first combat roll at the bottom of "Pinball" rapid. I was generationally biased to think that mom wouldn't take up, and then become proficient, at a demanding sport. She had a goal to be ready to paddle the Costa Rica classics so that we could share the experience at my level.
She met that goal, and we travelled together to paddle in Costa Rica with Girls at Play this past January. "Amazing" doesn't seem strong enough to describe the rivers, yoga, culture and food in Costa Rica. I feel lucky that my mom was determined to appreciate and experience whitewater with me. It's an awesome mother/daughter vacation when kayaking is on the schedule every day! This Mother's Day I encourage you to invite your mother to paddle with you, the results might surprise you.
Barrett Phillips lives in Massachusetts, and her mother, Dee Phillips, lives in Virginia.
The article was originally published on Canoe & Kayak
For access to exclusive gear videos, celebrity interviews, and more, subscribe on YouTube!