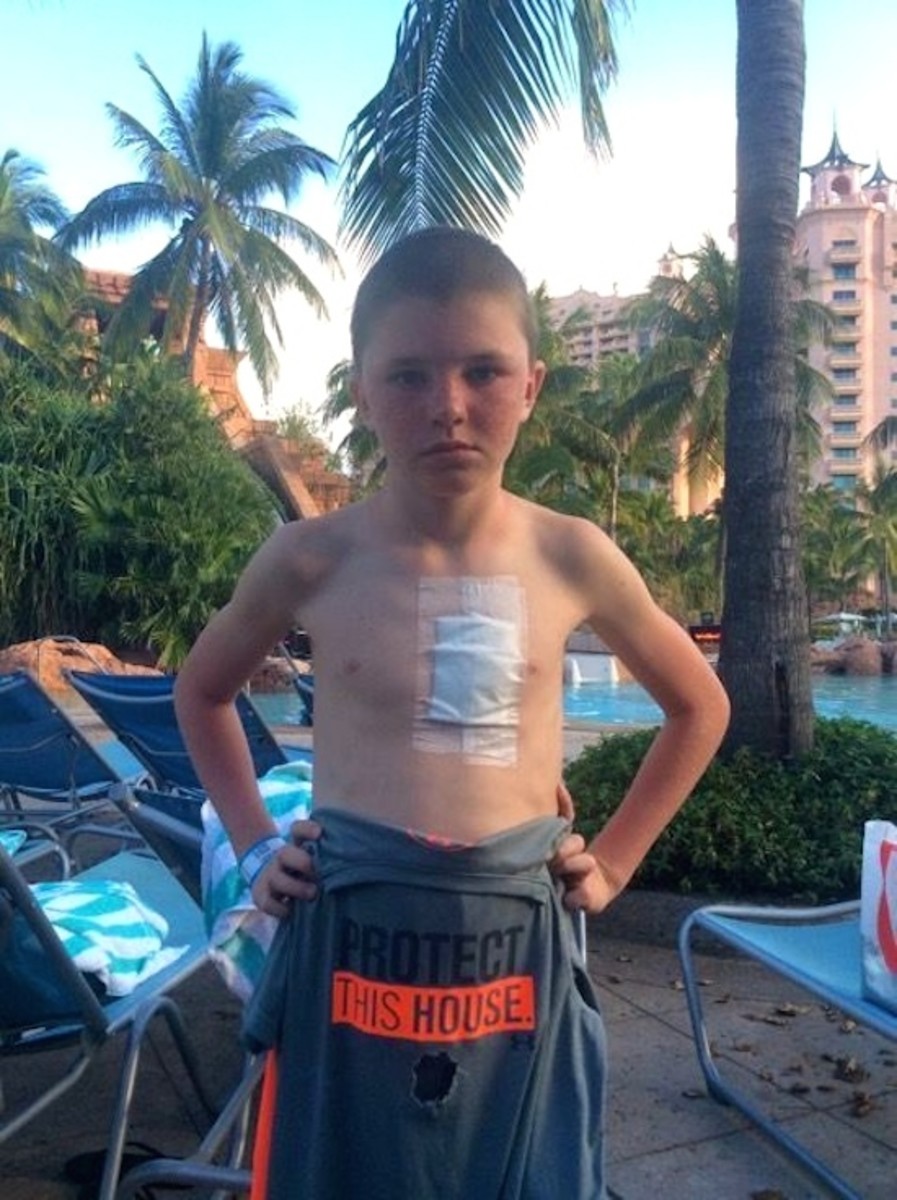 A Wisconsin fourth-grader has learned painfully – and innocently – that even a docile shark will lash out and bite if it feels threatened.
Henry Kreckman, while on spring break with family in the Bahamas, was bitten on the chest by a small nurse shark after a man had grabbed the shark by the tail and invited Kreckman and other children to come and pet the predator.
The 9-year-old declined the unidentified man's offer, according to his father, Clint. But at that moment the man lost his grip and the shark "flipped out of his hands and attached itself to Henry's chest."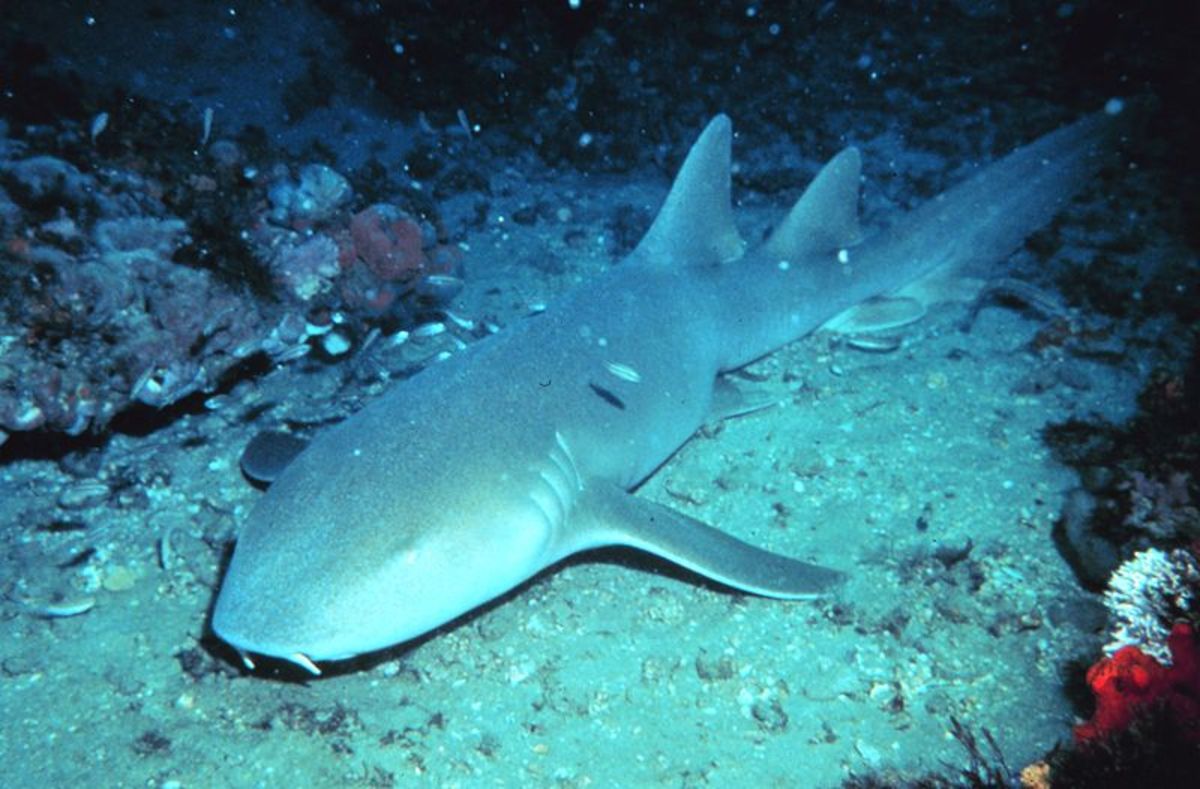 Clint Kreckman elaborated to the Wisconsin State Journal: "It was clamped onto his chest. It wouldn't let go. The guy yanked it off and at that point there was blood and it looked a lot worse than it really was."
Sara Kreckman, a pediatrician, ran toward the group and saw the man, said to be in his 20s, carrying her son to the beach. Despite the blood, the boy was in pretty good shape.
The shark, which was less than three feet long, tore a hole in the boy's black shirt and left only a "triangle bruise the size of a tennis ball and puncture wounds at the top and bottom," Sara Kreckman said.
An ambulance was summoned, but the young Kreckman did not require hospitalization.
Nurse sharks, which can measure to about 14 feet, are bottom-dwelling predators that boast small, serrated teeth and extremely powerful jaws.
They're not particularly dangerous to humans, but have bitten divers when stepped on or disturbed.
In a few cases, according to the Florida Museum of Natural History, the sharks' jaws had to be surgically released from the victims.
Nurse sharks, which are also called cat sharks, hunt largely at night, preying on crustaceans, mollusks and stingrays. The sharks typically rest or sleep during the day.
As for Henry Kreckman, he has since returned to elementary school in Oregon, Wisconsin, where he undoubtedly has been showing off his shark bite – or at least the hole in his shirt.
More from GrindTV
Awesome quotes from outdoor athletes to get you motivated for spring training
Why #vanlife could make (or break) your relationship
Car camping vs. backpacking: Which is the better experience?
For access to exclusive gear videos, celebrity interviews, and more, subscribe on YouTube!