They call kayaks skis in Africa, and it's a slippery slope when a shark blasts kayaker Dev De Lange right off his ski and into the middle of a predator/prey pursuit in the ocean waters of Africa.
De Lange has just hooked up with a dorado and turns on his GoPro to capture the action. The film is running when he spots a large shark chasing the mahi. As the fish runs to escape the big predator, it pulls De Lange's kayak right into line with the chase.
The excitement quickly turns into fear as the fish then busts a move, turning the nose of the kayak and shifting De Lange. Turn up the volume and watch close and you will both see and hear the shark decided he's had enough of the kayak and give it a good thump.
Before you can blink an eye De Lange is in the water and he is scrambling to get his kayak upright and himself up on top and out of the sharky water. The shark can't be far away. Did it go after the dorado or is it coming back for bigger game? The look on De Lange's face tells it all — this was a real close encounter.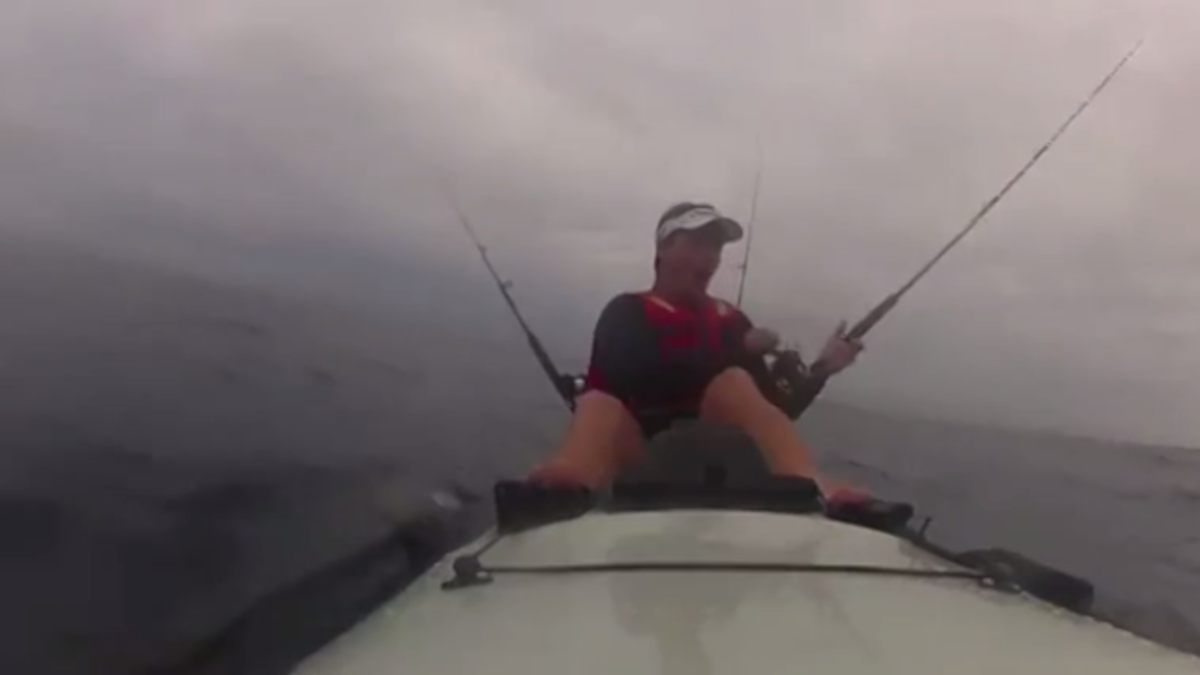 You can also check out Dev's YouTube post of the bump.
The article was originally published on Kayak Fish
For access to exclusive gear videos, celebrity interviews, and more, subscribe on YouTube!