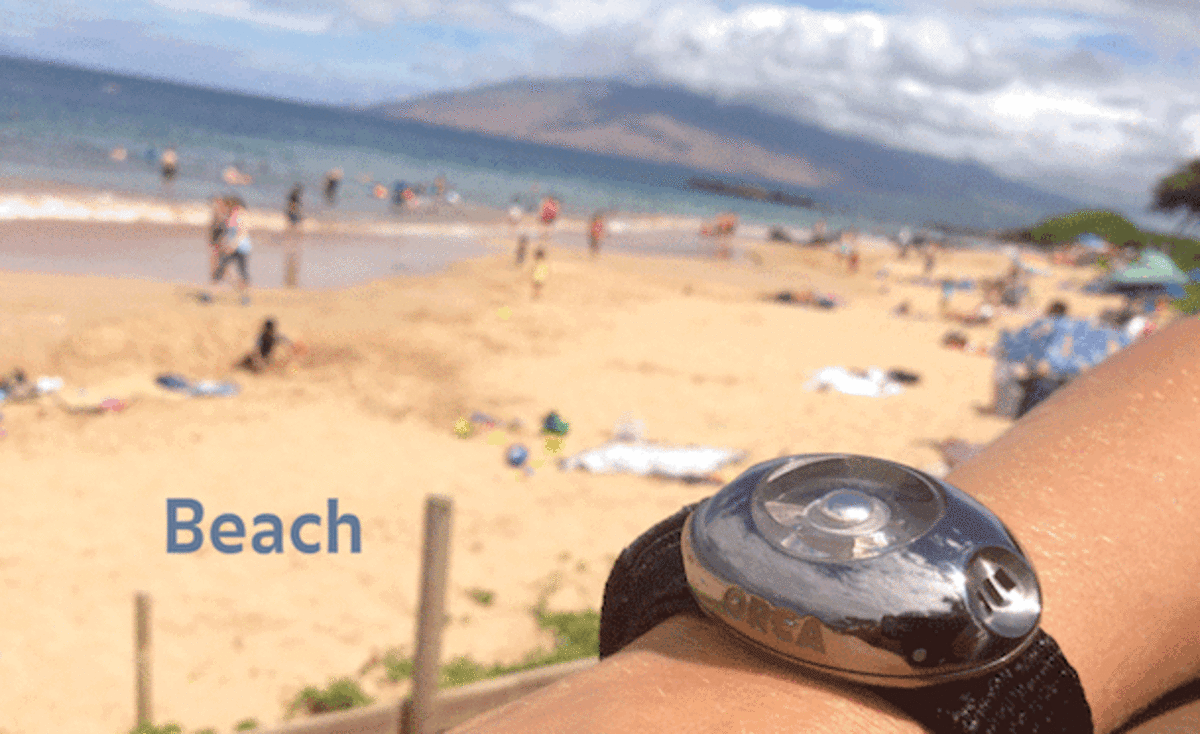 There were eight shark attacks on humans off Maui last year, and the first probable attack of 2014 occurred this week when a 61-year-old man suffered a series deep lacerations to his foot while swimming off Paia.
So it's fitting that a Maui company is hoping to save lives, and of course capitalize on the universal fear of sharks, with a device it says will "transform the user into something the sharks are unlikely to investigate."
The Ocean Recreation Comfort Apparatus (ORCA), which is still under development, emits sound waves that mimic a large shark's only known natural enemy: the orca, or killer whale. The device, which is described as a deterrent and not a repellant, can be worn on the wrist or ankle. It's said to be effective within a radius of 100 feet.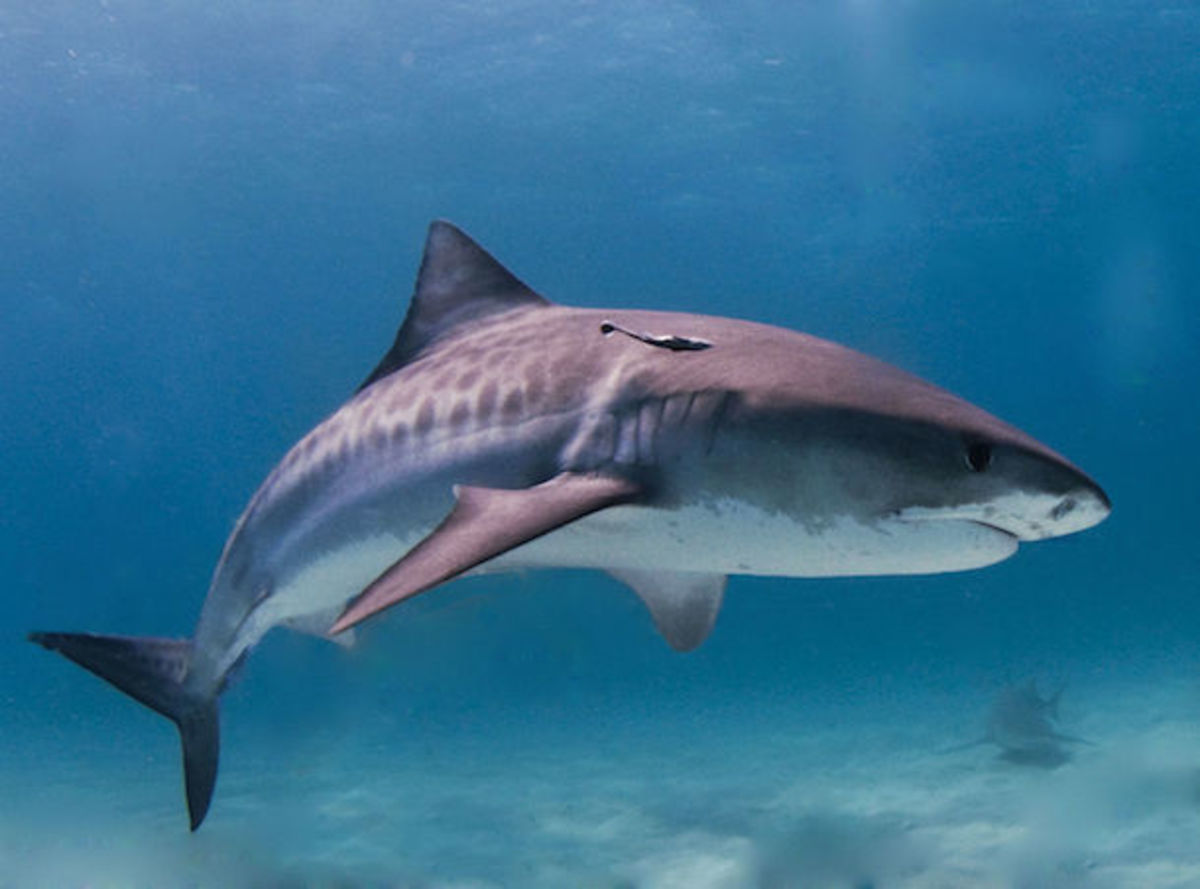 This week the company, NoBite Technologies, launched a Kickstarter campaign in the hope of luring enough backers to be able to manufacture the devices, which will retail for $179. The goal is to raise $175,000 by August 17.
"The ORCA is our solution to the worldwide fear of sharks," the company states on its website. "Whether you are in the ocean every day or only on vacation, that lingering thought always remains in your mind. What if … ?"
But does the technology work?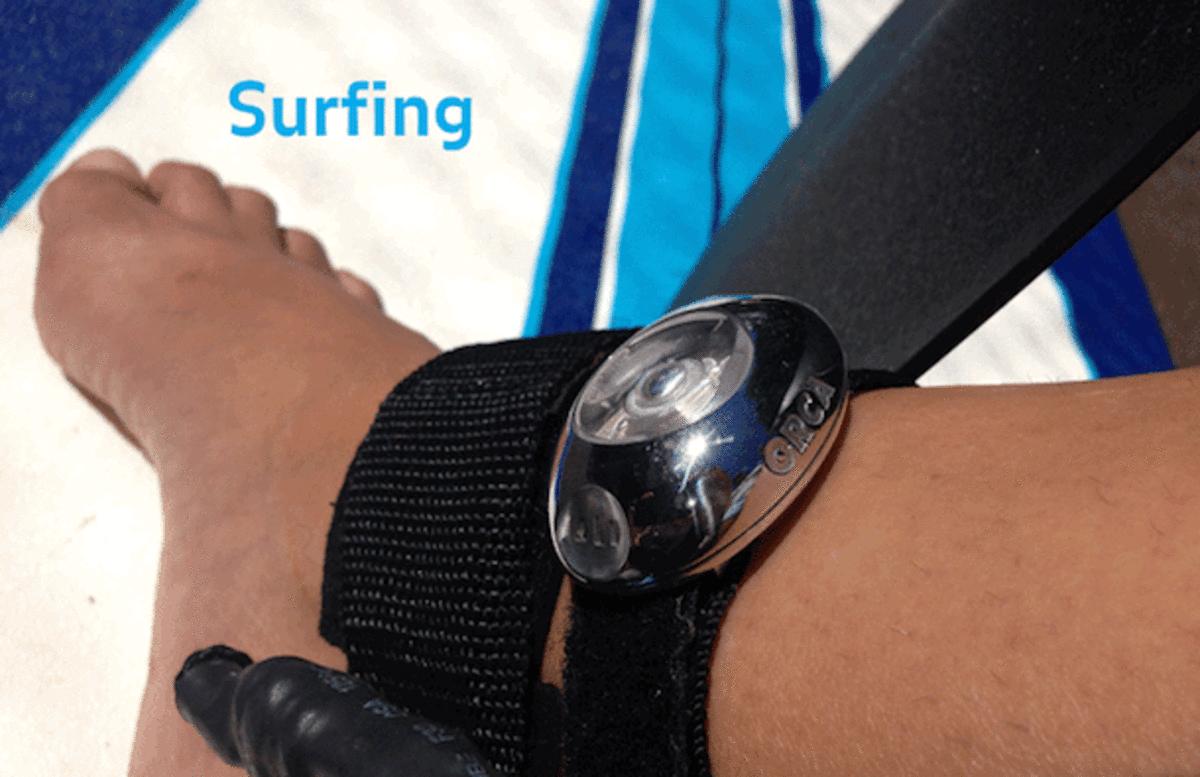 Maui Business asked that question and was told by a company representative that a new video addressing the validity of research would be released soon.
NoBite Technology states on its website that "multiple researchers and universities around the world have been experimenting and testing this technology for decades with confirming results."
The company adds: "The concept behind ORCA has been proven to work both naturally and synthetically. In the same way that sharks detect and avoid killer whales in the wild, they find sound waves emitted by the ORCA intolerable—and they keep their distance."
The Maui Business story was shared on Facebook Thursday by the Marine Conservation Science Institute, which specializes in shark research.
The MCSI's introduction: "Want to be one of the first to get this new shark deterrent? Here's your chance … but will it work? It would be very hard to show a statistical improvement in human/shark incidents given that the possibility of getting bitten by a shark is already exceedingly low. But might make you feel better about the situation!"
As for sharks versus orcas, the most famous incident was in 1997 at the Farallon Islands west of San Francisco, California. A female orca killed a 10-foot great white shark and was videotaped swimming by the camera with what was believed to be the shark's liver in its mouth.
Most of the 2013 shark attacks on humans in Hawaiian waters are believed to have involved tiger sharks.
More from GrindTV
Anglers in frenzy over exotic fish invasion
Giant sinkhole in Russia baffles experts
Search ends for missing shark diver
For access to exclusive gear videos, celebrity interviews, and more, subscribe on YouTube!