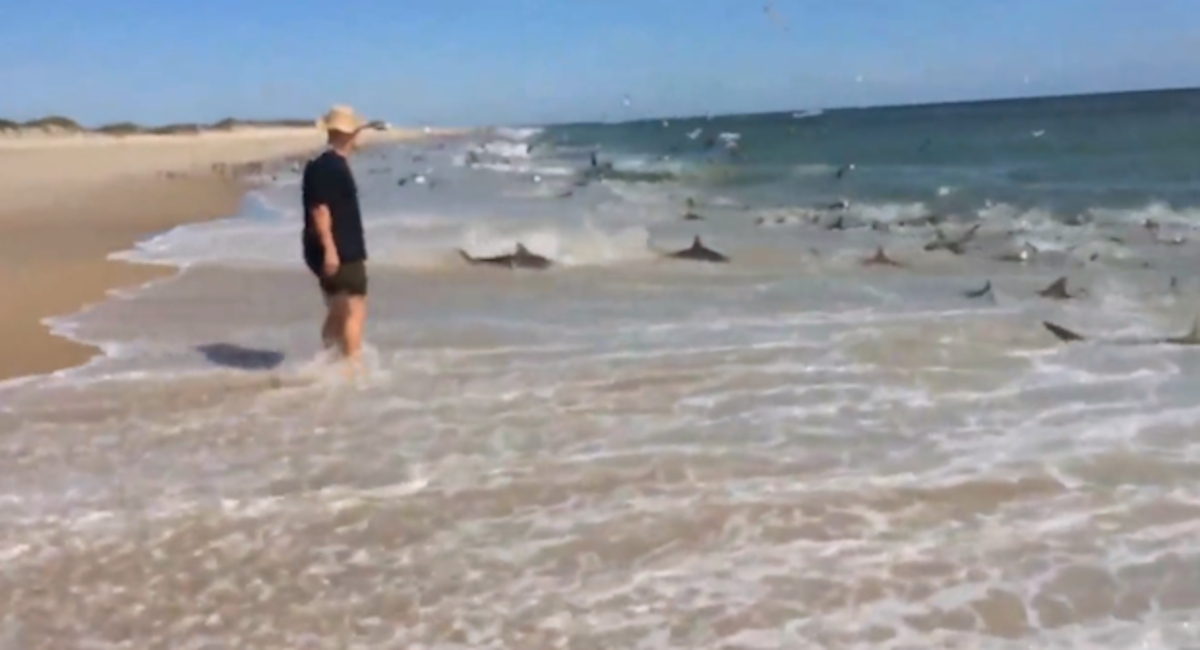 The wild scene has been described by many as a real-life "Sharknado," as more than 100 frenzied sharks pursued their prey through the surf and onto the sand at Cape Lookout National Seashore in North Carolina.
The bizarre event occurred last Thursday, but the footage did not become public until this week.
Brian Recker posted the footage Sunday on Facebook and stated that his friend Donnie Griggs "shot this amazing video of SHARKNADO we saw at Cape Lookout."
Recker added: "Not sure what kind of sharks they were, but there were over 100 in a feeding frenzy."
The post had garnered nearly 1 million views by Wednesday morning.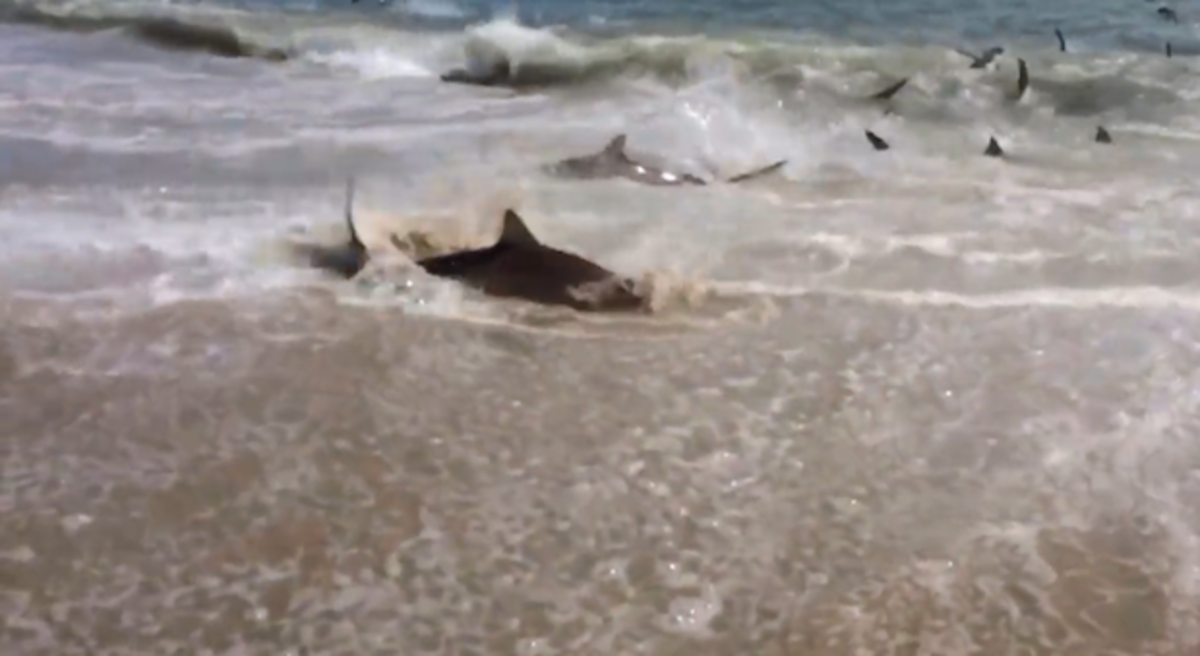 More recently, Recker uploaded the footage to YouTube, and explained that the scene played out as members of One Harbor Church, in the area for a retreat, set out for an afternoon of fishing.
"The men were out fishing for the evening's dinner when they stumbled across more than 100 sharks attacking a school of bluefish," Recker wrote.
"As seagulls and pelicans joined in on the meal, the men began to cast into the surf, catching fish without the use of bait. Fore more than five minutes, the sharks were observed swimming in and out of the surf, some of which became beached in the fury."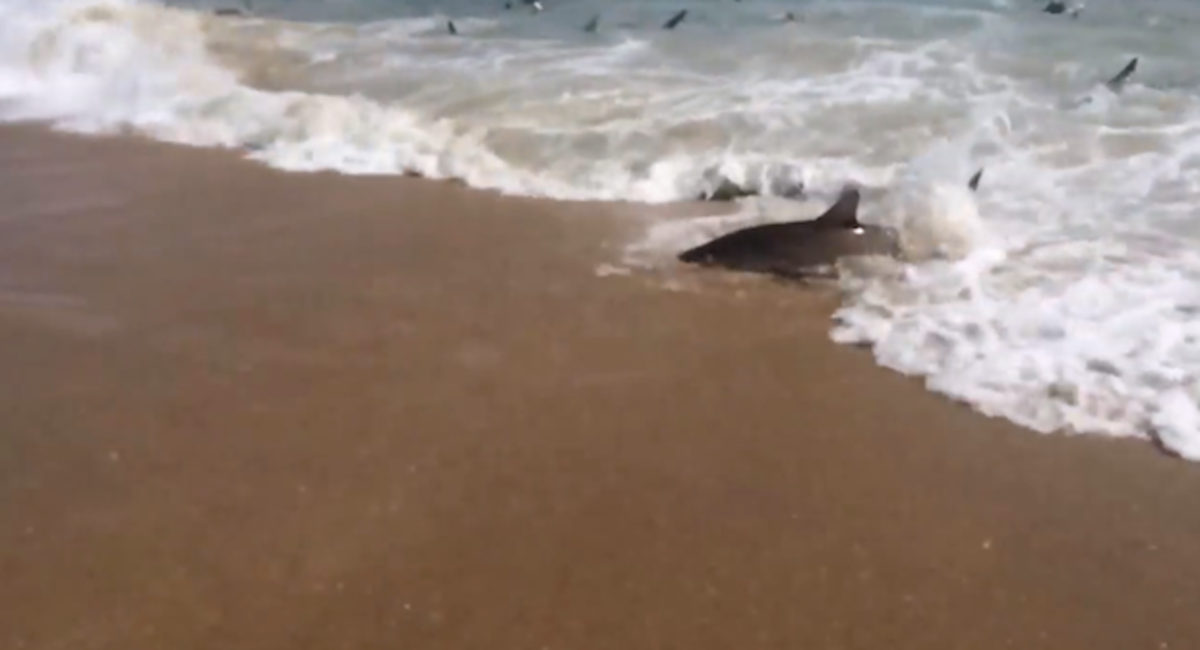 While it's common for several species of East Coast sharks to pursue prey along beaches, it's rare to see the predators beaching themselves almost to the point of not being able to make it back into the water.
Several media outlets bit on the "Sharknado" line, using the term in headlines. "Sharknado" is a made-for-TV satirical disaster film in which a freak hurricane slams Los Angeles, causing man-eating sharks to flood city streets.
This North Carolina event was nothing like "Sharknado," of course, but it was quite the spectacle.
More from GrindTV
Fishermen find angry sea lion in net
Stunning great white shark image "just luck"
Animal masters of disguise–can you spot them?
For access to exclusive gear videos, celebrity interviews, and more, subscribe on YouTube!