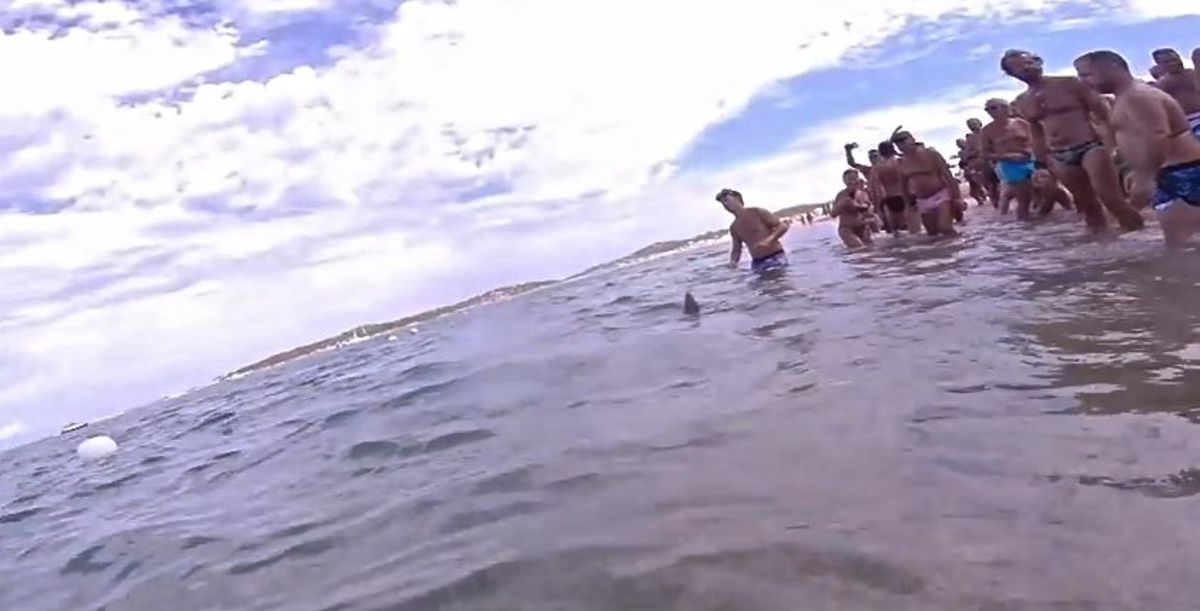 On the heels of yet another shark attack in Australia and calls for the culling of sharks in New South Wales comes a refreshing story about how swimmers rescued a shark on Porto Pollo Beach, Liscia, in Sardinia, Italy.
A shark was swimming close to dozens of beachgoers, who soon recognized that the shark was hooked and trapped by some fishing line, according to the Malta Independent. The rescue was caught on video by Saverio Porcari:
Swimmers pulled the shark to shore, pinned it down and removed the hook and line to the applause of tourists. They then released the shark back into the water where it peacefully swam away.
It was quite a contrast as to the happenings over the weekend in Port Macquarie, New South Wales.
Dale Carr was bodyboarding with a friend on Saturday when he was attacked by a shark, according to news.com.au. He underwent several surgeries for bites on the buttock, thigh and leg. It was the 12th shark attack along the coast of New South Wales this year.
Some believe Australian officials need to cull the population of sharks to prevent shark attacks while others say the ocean belongs to sharks and people who venture into it should do so at their own risk.
Considering the importance of sharks to the ocean ecosystem and the fact 100 million sharks are killed each year, we ought to be conserving not destroying.
Kudos to the shark rescuers.
For access to exclusive gear videos, celebrity interviews, and more, subscribe on YouTube!