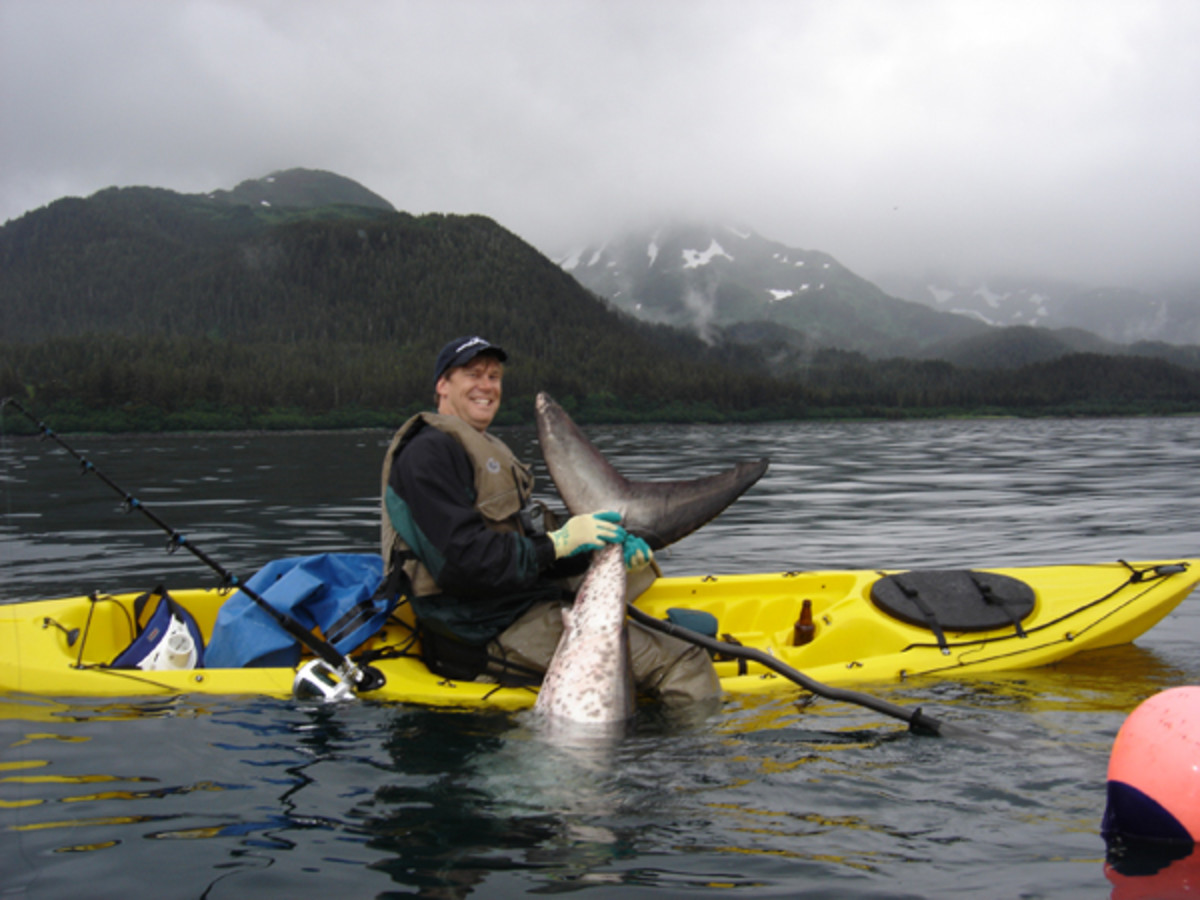 What constitutes an unassisted catch? For Howard McKim, man of the solo 183-pound Pacific halibut, the answer is cut and dried. Can you hook, fight and land a fish on your own, retrieving the hook without help? If the answer is yes, count it.
It is 2008. McKim and friends Christopher Mautino, Allen Sansano, and Allen Bushnell are aiming for the fences when they load kayaks onto a charter boat for a taxi ride to an adrenalized environment: shallow water just offshore, where salmon sharks—close relatives to great whites—congregate to feed on vast milling schools of pink salmon. It's the pinnacle of Alaska fishing.
Sharks are jumping all around the four-some as they off-load, herding the salmon to the surface and right out of the water. "At times we'd have schools of salmon hiding right under our kayaks. It was unbelievable and surreal," says Sansano.
In minutes, all four kayak anglers are on a pell-mell ride, skidding wildly behind sharks averaging between 300 and 500 pounds. Each lands one with help from the mothership, and then McKim and Mautino aim to prove a point. They successfully team up to land one more shark, from their kayaks. Why?
"I know it's a bit cliché. Because you can." Sansano explains. Exactly.
The article was originally published on Canoe & Kayak
For access to exclusive gear videos, celebrity interviews, and more, subscribe on YouTube!