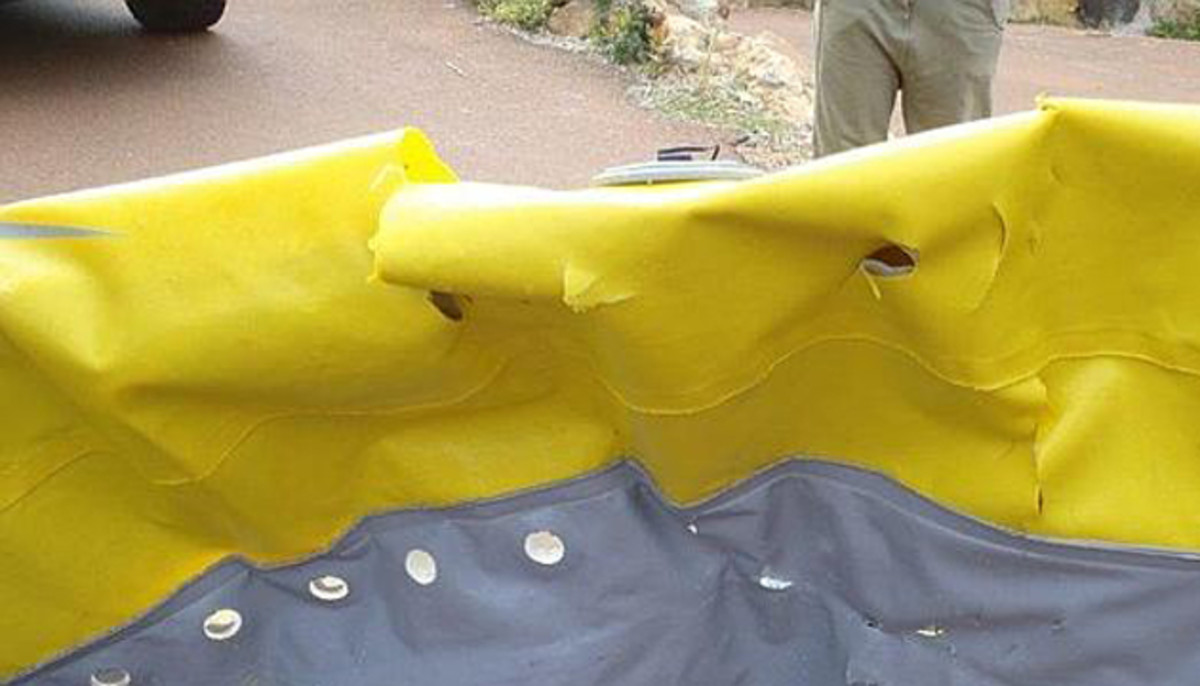 By Paul Lebowitz
It pays to be hard (plastic) headed. Inflatable, ppssshhhh.
Two men fishing from a blow-up 'yak on Saturday experienced the scares of their lives off Perth, Australia when a shark said to be longer than their humble watercraft struck the boat's tail. The shark hit hard enough to knock both men into the drink, and popped two of the inflatable's three air chambers.
PerthNow reports that the shark "bashed" one of the unidentified men on the shoulder. The gent bashed back with a paddle. The shark swam off. The men climbed back on their rubber ducky and paddled (quickly) back to shore.
"Feeling pretty lucky, you have to look at the positives and count your blessings," one of the men told PerthNow.
The Department of Fisheries examined the damaged kayak, but could not determine the shark species from the rips and tears that extended several inches to a foot or more.
The article was originally published on Kayak Fish
For access to exclusive gear videos, celebrity interviews, and more, subscribe on YouTube!