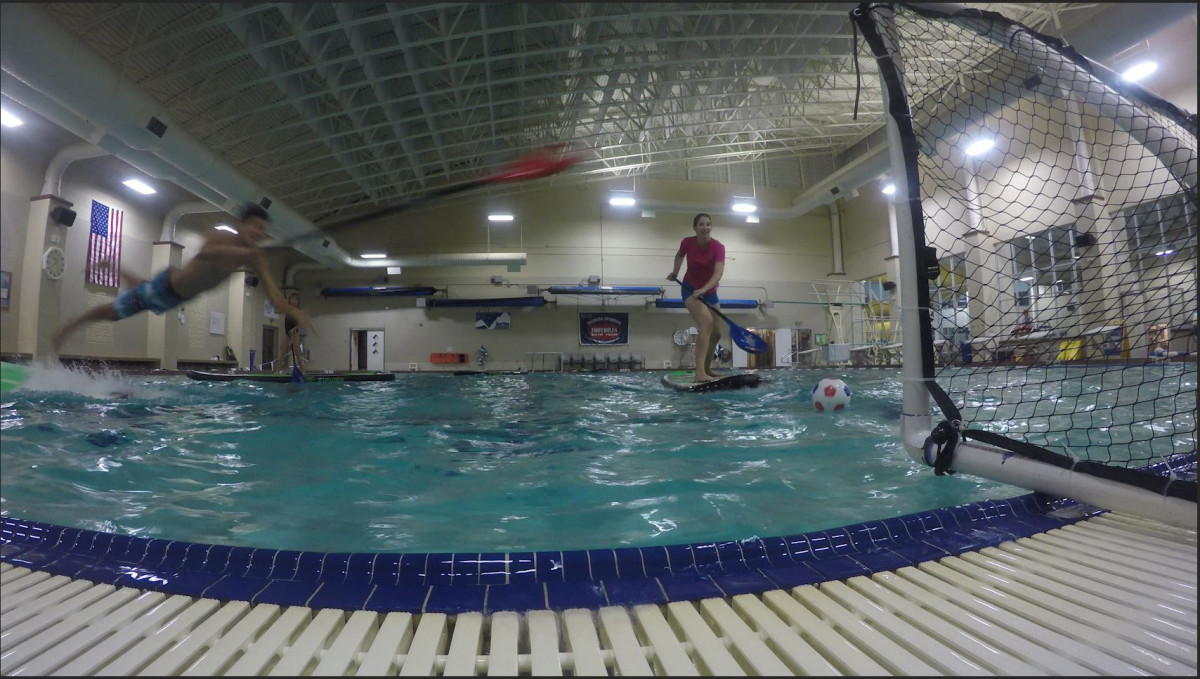 Shop Talk: 5280 Paddle Sports Introduces SUP Polo
Words By: Rebecca Parsons
Photos By: Ted Gotwals
Nestled in the heart of Littleton, Colorado is a unique SUP shop that is open year-round, snow or shine. During the summers, 5280 Paddle Sports offers both rentals and lessons on neighboring reservoirs and local rivers. To make SUP accessible every day of the year, they also offer indoor lessons during winter and recently added SUP Polo to their program. Owner Andrew Bohnenkamp recently spoke with SUP Magazine to share the details about this new up-and-coming SUP sport and what makes Littleton such an ideal location for paddlers.
SUP: Tell us about the history of the shop.
AB: With no surfable ocean waves within 1000 miles, we decided to bring the closest thing to surfing to Colorado. Our doors opened in July of 2014 and we now offer SUP rentals and lessons at three reservoirs and two recreation centers, as well as board and equipment sales.
SUP: What makes Littleton and the Denver Metro area an ideal location for SUP? 
AB: There are a lot of reservoirs here and lots of health-minded residents. This makes for a great audience to grow this incredible sport we are so passionate about.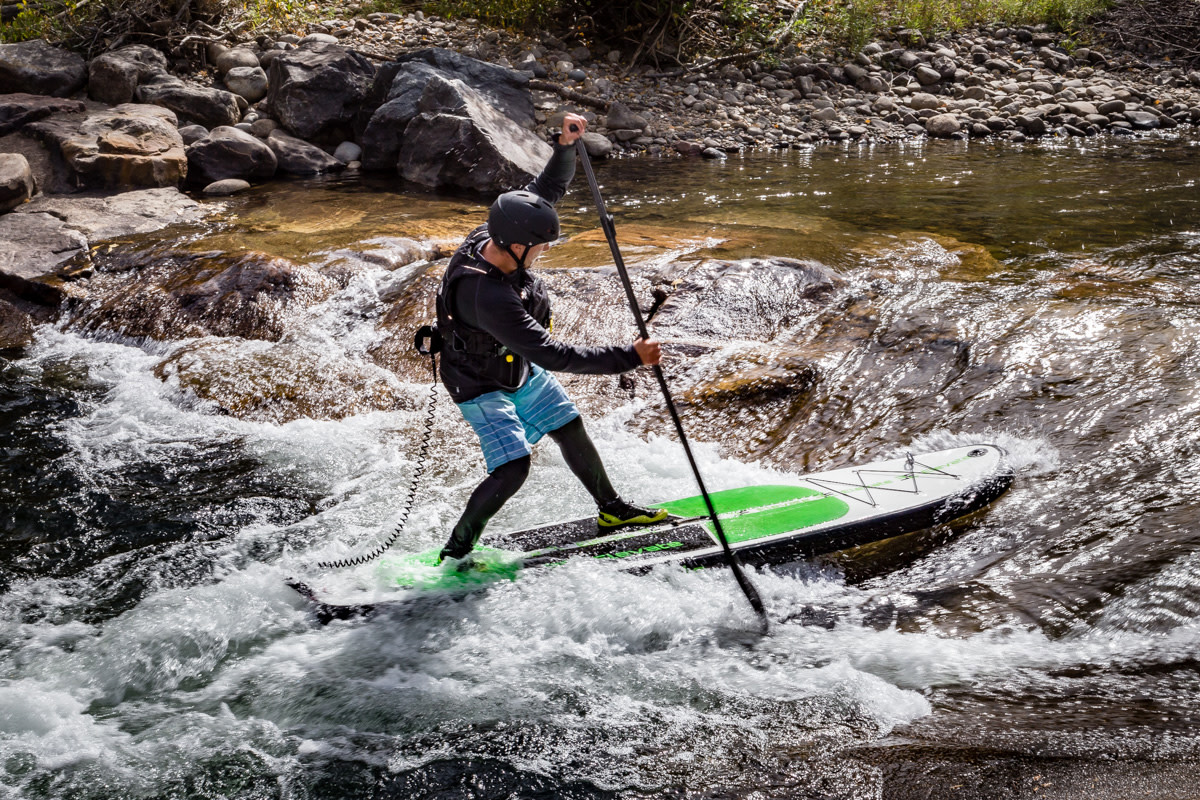 SUP: What kind of training/certifications do your instructors have? 
AB: All of our instructors have a previous watersports background and are ACA and Red Cross certified.
SUP: Where do your lessons take place? 
AB: We teach year-round. During the summer, we conduct our lessons outdoors at Chatfield Reservoir. During the winter, we go indoors to Ridge Recreation Center. Both locations are in Littleton.
SUP: What activities do you offer in the winter?
AB: During the winter we offer both SUP Polo and SUP lessons.
SUP: Can you tell us more about SUP Polo?
AB: SUP Polo is a new and exciting team sport that combines elements of water polo and standup paddling. Imagine a lacrosse paddle that allows you to catch a ball, pass it, and still paddle your board. Get two teams of three people, two goals, and you're bound to have a great time.  We added this program in 2016 and everyone that has tried it loves it. It adds such a fun new element to paddleboarding.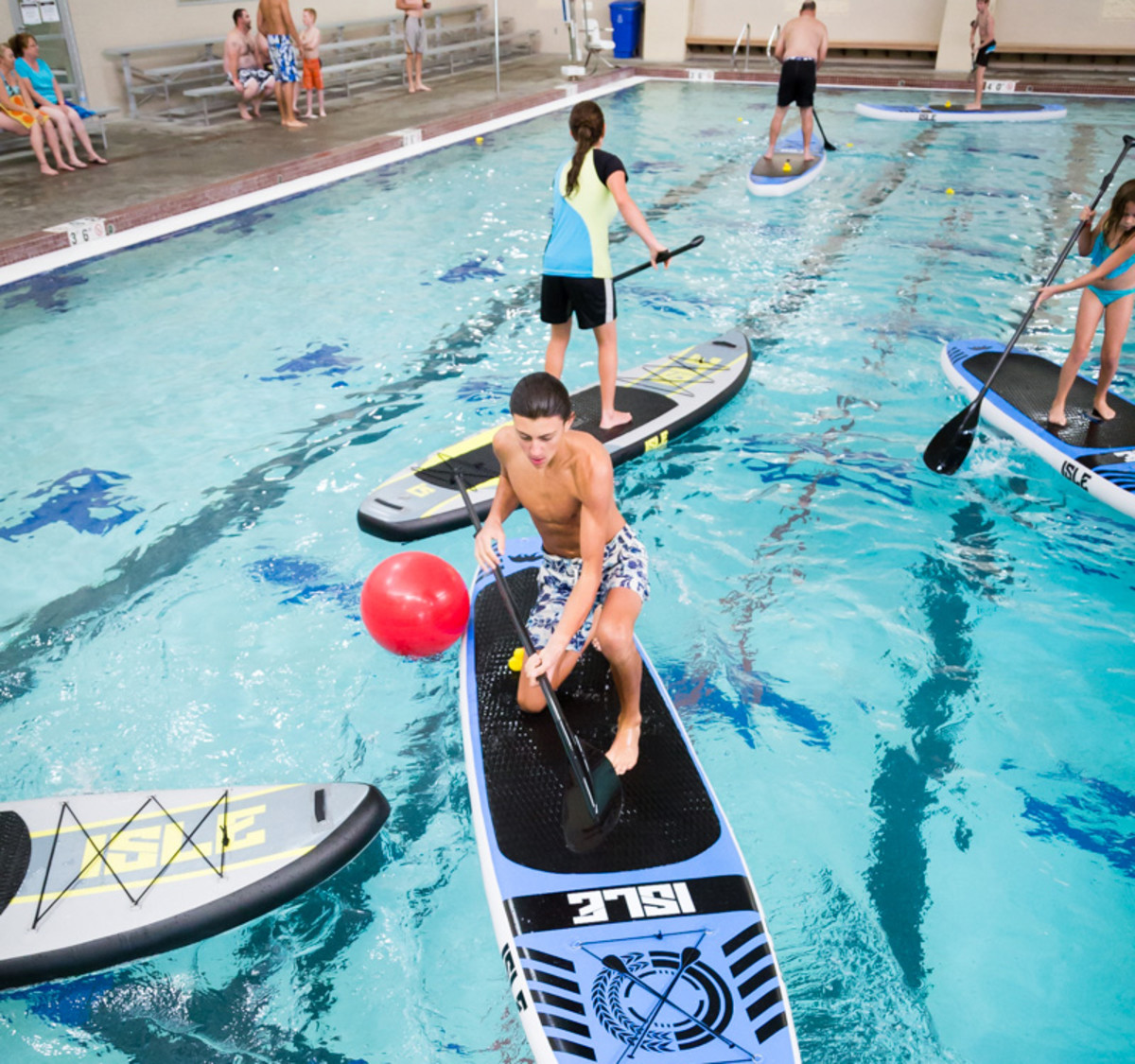 SUP: What does your clientele base look like?
AB: We have a very mixed base of customers as we have a wide variety of offerings and equipment, for anyone from beginner to pro. Overall, we want to grow the sport as much as we can and share our passion for SUP.
Related
The Florida shop that offers nude SUP tours.
Learn about other unique SUP shops.
The article was originally published on Standup Paddling
For access to exclusive gear videos, celebrity interviews, and more, subscribe on YouTube!