Like any other investment worth your while, you get what you pay for when purchasing a standup paddleboard. An initial investment in a new board can set you back anywhere from $400 to $4,000 and beyond. So, how much should you pay for your next SUP? It all depends on what you're looking to get out of it, and of course, your budget. We'll break it down by the latter.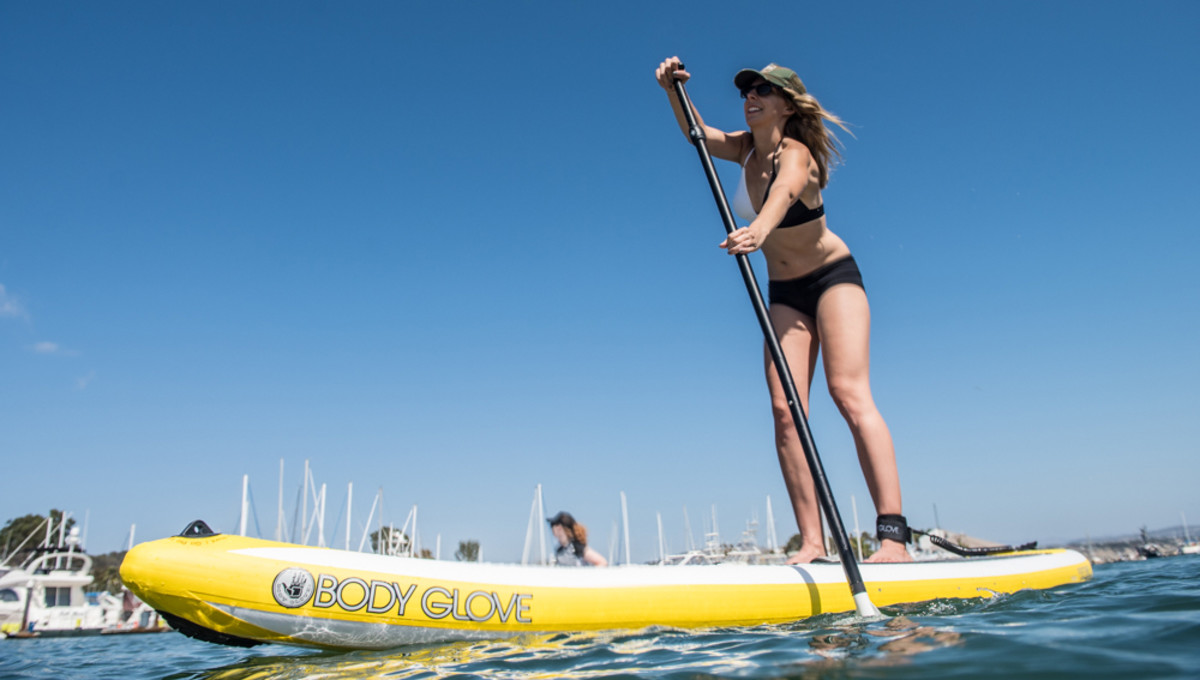 BUDGET SUPs ($400-$1000)
If you're shopping on a budget and performance is not your biggest concern, there are plenty of options on the market in the $400 to $1000 range that might well suit your needs.
Best Bet
Between inflatable SUPs and mass-manufactured "pop-outs," there's a boundless market for paddleboards in the $1000-and-under range. If you're just looking for a knock-around board for the kids or an iSUP to use on your biannual camping trip, you might try hunting around Costco or another big box store. Full disclaimer: these boards are not typically made to last, but they'll do the trick if you're not worried about the long run. For a quality board that won't put you deep in debt, one option in this range is the inflatable Body Glove Performer 11, which can be found at Costco in its new 2018 layup for just under $400.
Worst Bet
The first stop for budget paddlers is often Craigslist, where the market for pre-owned standup paddleboards is saturated and seemingly screamin' deals abound. But the pitfalls of this path are aplenty—it's all too easy to walk away from Craigslist with a lemon. Look out for poorly done repair jobs, cancer-bearing water logs and overpriced pop-outs disguised as low-priced performance boards.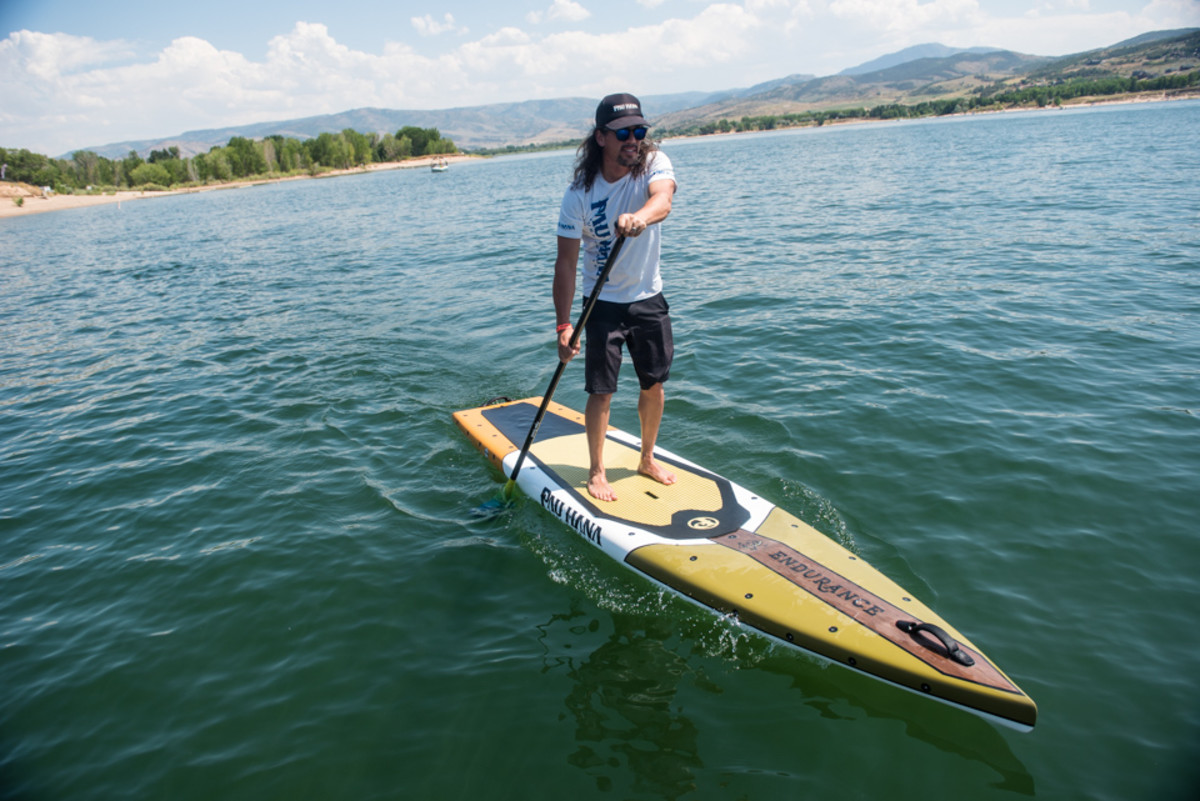 MID-RANGE SUPs ($1000-$2000)
This is our recommended price-range for the vast majority of standup paddlers in the market for touring or surf SUPs. It may cost you the price of a jalopy, but the quality, comfort and overall performance achieved by most new boards retailing in this price range usually make up for the investment.
Best Bet
Whether you're looking for a bullet-proof inflatable, a reliable lake cruiser or an expedition board that won't break the bank, trusted brands like NRS, F-One, Hala Gear and Hobie all offer models available in this range that may suit your needs. For the most durable, performance touring/fishing/expedition SUP under the sun, consider the Pau Hana Endurance, new in 2018 and available through SUP's Gear Guide for $1,600.
Worst Bet
Looks can be deceiving and the market for standup paddleboards is diluted with off-brand SUPs that look pretty on the shelf but perform poorly on the water. While there are mass-manufactured boards out there that do live up to their looks, there are an equal amount of poorly produced "pretty" boards that tend to fall apart all too quickly. When shopping for a SUP, always ask the key questions: where is it made? How is it made? What guarantees are in place that it will last, and if it doesn't, how will the manufacturer make up for it?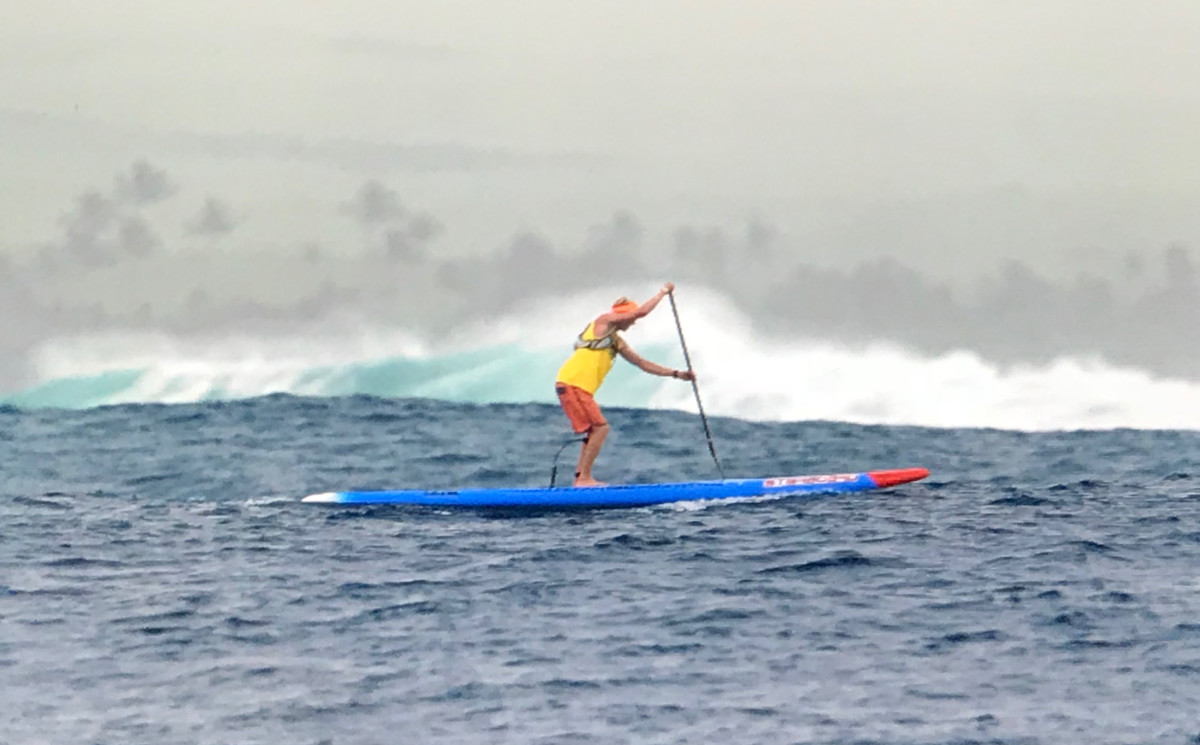 HIGH-END SUPs ($2,000 and up)
Here we enter the realm of serious paddlers—racers, downwind savants, advanced SUP surfers and everyday paddling fanatics. If you can spare the sheckles, this is the price-range that will ensure you get a sled to maximize your performance, along with cutting-edge design and supreme quality.
Best bet
Among our favored touring and race board models in this range are the Infinity Blackfish ($2,800) and the Starboard Sprint Carbon ($4,000). For performance SUP surfing, the Infinity Blurr v2 ($2,000) is an option we can also stand behind. And if you can't find anything in this range that truly tickles your fancy, talk to your favorite shaper about a custom job. Really, that's the best way to go.
Worst bet
If you're going to invest thousands in your next standup paddleboard, the key to success is in the research. The last thing you want is an expensive board that's too advanced for your skill level, or a high-priced SUP made for a different discipline than you're planning to use it for. Know what you're looking for, understand your limits, ask questions and hone in on a board that suits you, regardless of the price.
OUR ADVICE?
Rather than draining your piggy bank on a low-priced paddleboard, we recommend staying patient, saving up, doing the research and investing in a quality board—preferably hand-shaped—most often found at a higher price point. It'll last longer, ride better and generally fulfill your desires with less disappointment. –DM
For some of the latest and greatest SUP setups on the market, check out the Boards section of our 2018 Gear Guide.
SUP's take on the Pau Hana Endurance—the most durable standup paddleboard on the market.
The article was originally published on Standup Paddling
For access to exclusive gear videos, celebrity interviews, and more, subscribe on YouTube!