Shop Talk | Nomadic SUP Offers "Natural Tours"
Words by Rebecca Parsons
If you're like me, you've probably dreamt of a beach shielded from wandering eyes where you can swim, surf, paddle or do whatever you want, completely nude. Perhaps you haven't voiced this desire to others, but you've thought of it.
Don't deny it.
Aside from the occasional skinny dip under the effervescent curtain of nightfall, most of us have rationalized this dream as nothing more than simply that. A dream. That was until I heard of Nomadic SUP. Then my quiet dream came crashing down and turned into an all-too-glorious reality.
Nomadic SUP is like many other standup paddle shops in that they offer lessons, tours and have a focus on an eco-friendly lifestyle. But unlike other shops, they offer a tour that is unique to their shop alone: a "natural tour." Aka, you get paddle completely naked.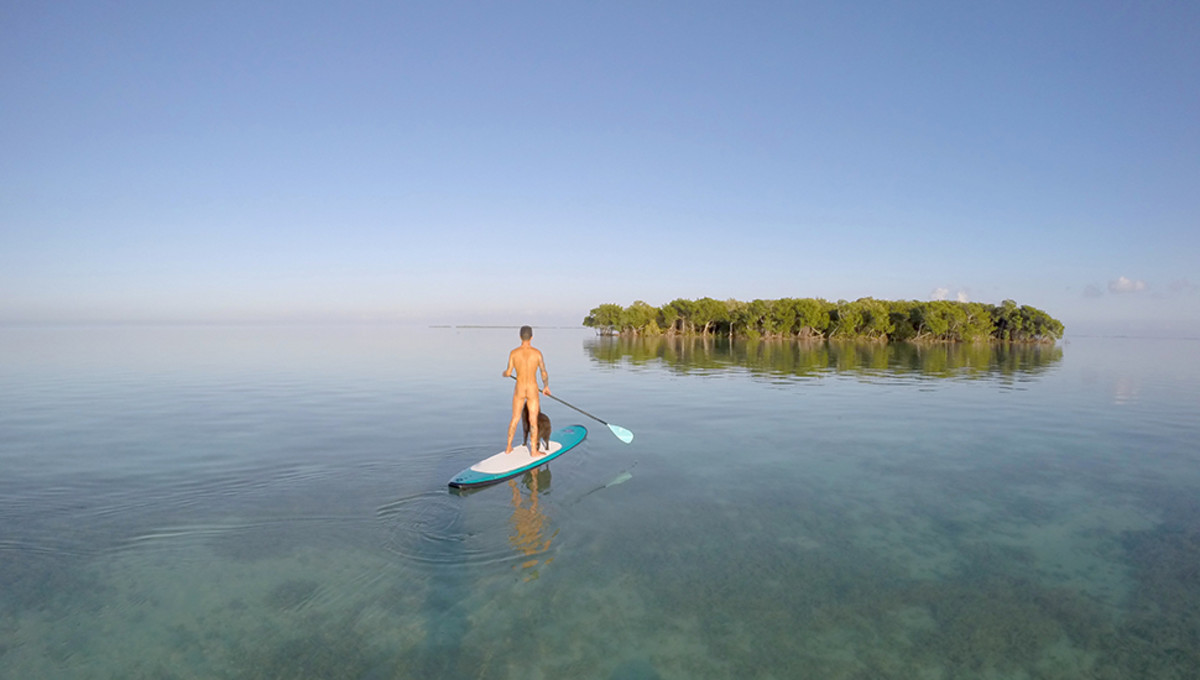 Owners Cody White and Ryan Saca both come from colorful backgrounds decorated with tales of paddle and travel. The idea for the natural tour was initially sparked by the limited funds that often go hand-in-hand with a nomadic lifestyle. White and Saca were living in a nudist RV campground in New York when they learned they could qualify for a 20% discount on rent if they became card carrying "nudists." So, they applied. Naturally.
Fast-forward five years and we have Nomadic SUP as it is today. A mobile eco-tour paddleboard and backcountry boat charter company that offers nude paddling. The unique tour attracts people from all walks of life and is well received by the local Key West community. Clothing on the tour is optional, as everyone has varying levels of comfort.
"I'm pretty comfortable in my own skin," White said. "We all have it. Usually people are more concerned with standing up for the first time on a paddleboard or just exploring our beautiful environment than thinking about being nude."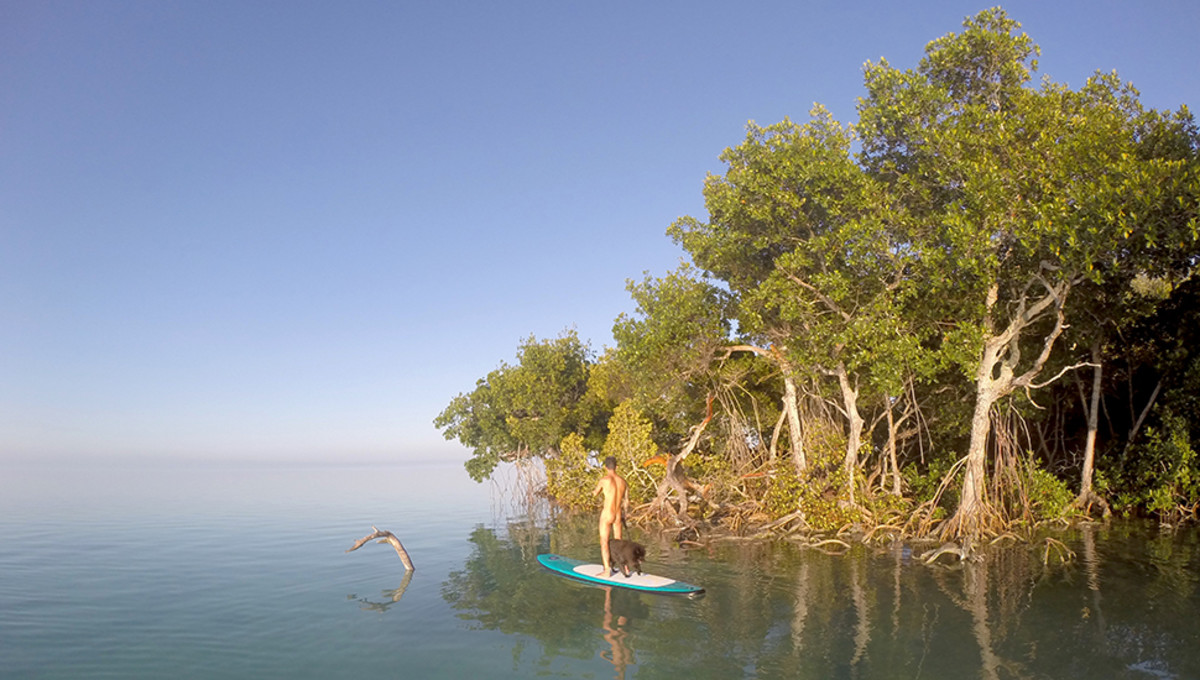 While swapping your boardshorts for your birthday suit may seem intimidating or awkward at first, inhibitions are quickly lowered when paddlers experience the beauty of the Florida Keys. Mangrove forests, turquoise waters and cotton candy skies serve as a typical backdrop for the famous tour. Wildlife sightings are common with turtles, manatees, nurse sharks, egrets, sea horses and spotted eagle rays making frequent appearances.
"Like skinny dipping, paddling nude is not as big of a deal as it may seem," White said. "But it is a more relaxing and freeing way to see the waters."
The tour is not only freeing but also informative. Guides are well versed in the background of the local area and are keen on dishing out info on the local flora and fauna. With so many different aspects of the tour, there's a little something for everyone.
Nomadic SUP is thriving and its owners are stoked with the way things are going. In the future, they're hoping to offer more personalized tours, as well as multi-day trips. Though whether those trips will be clothing optional or not, is still yet to be determined. –RP
Related
For another unique tour, check out these SUP and sip tours that'll leave you buzzing.
Learn about other SUP shops with more shop talk.
The article was originally published on Standup Paddling
For access to exclusive gear videos, celebrity interviews, and more, subscribe on YouTube!