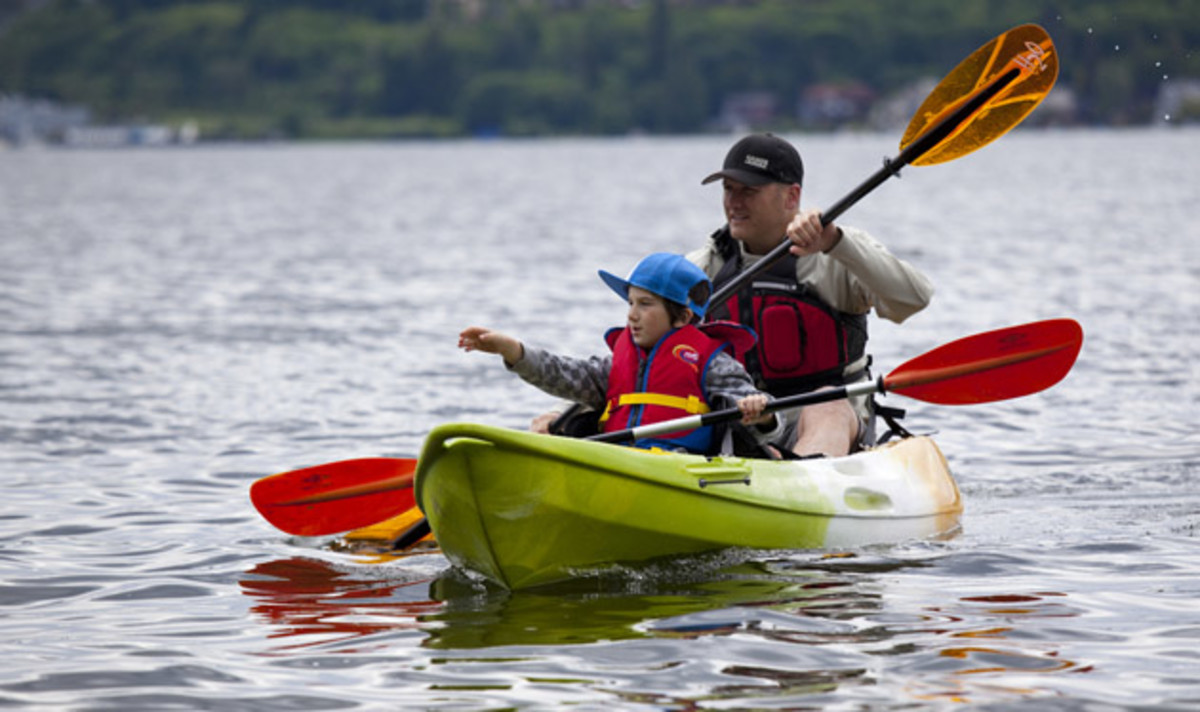 Best Tandem Kayaks of 2012
By Rob Casey
Designed for stability and comfort, tandem sit-on-tops (SOTS) can be used for more than just paddling with two people in one boat. They can also be used as a stable platform for fishing, casual solo paddling, surf kayaking, photography, wildlife viewing, or providing a safe way for kids to have fun on the water with you, while still being within arms' (or a paddle's) reach. In fact, there's not much a quality tandem SOT can't do. So we took out six of the sweetest— and cost-effective—models we could find, and put 'em to the test; floating them full of gear and bouncing them through the surf just outside of Seattle, to see how they fared under a wide variety of flat and moving water conditions. Here is what we think of the best tandem kayak of 2012.
 CLICK A BOAT BELOW TO READ REVIEW
Feel Free
Corona
Feel Free
Gemini
Liquidlogic
Deuce Coupe

Perception
Tribe 13.5
Ocean Kayak
Malibu 2XL
Hobie
Mirage Oasis
The article was originally published on Canoe & Kayak
For access to exclusive gear videos, celebrity interviews, and more, subscribe on YouTube!