This review is featured in the July 2011 issue of Canoe & Kayak magazine, now on newsstands.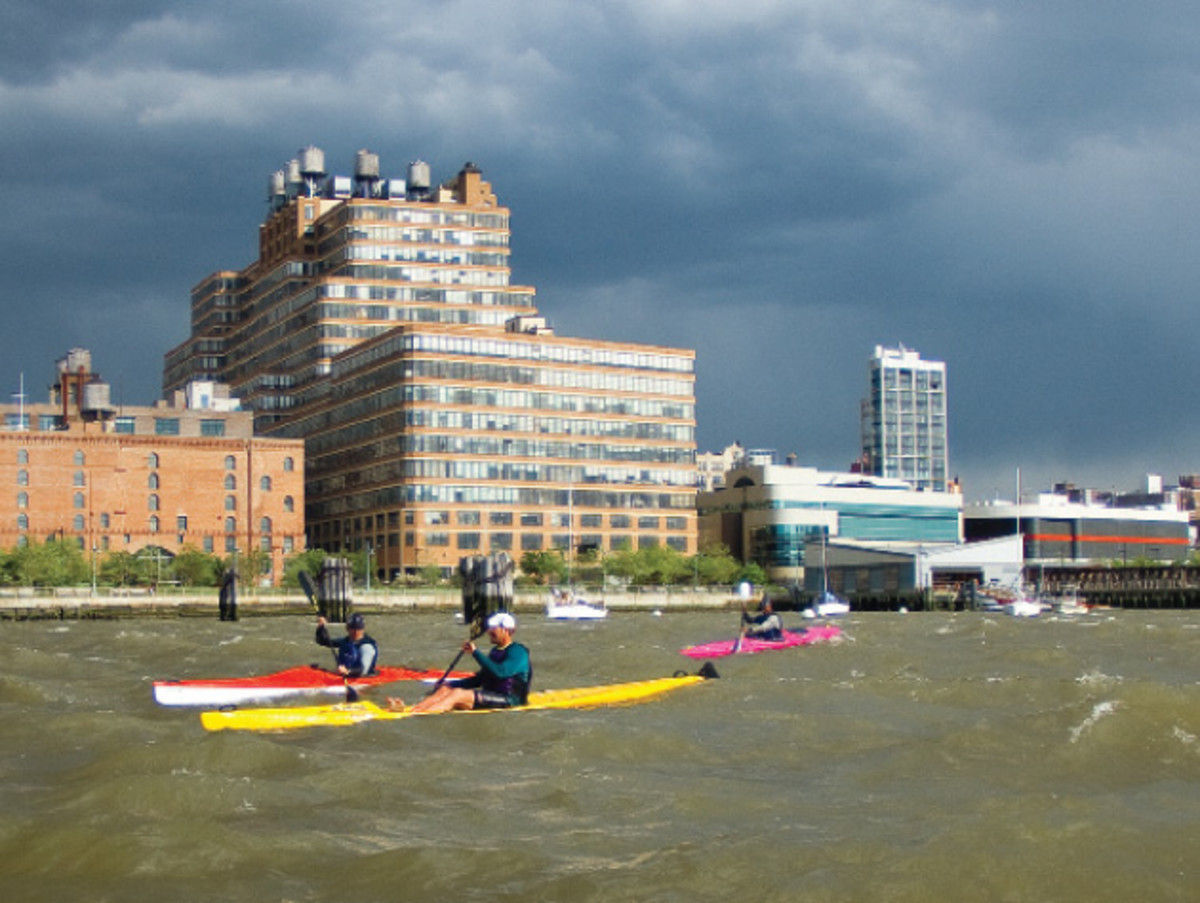 Running a touring kayak business in Manhattan is like driving a yellow cab in Boothbay, Maine. You get fares, but making a living is not easy. For the past 16 years, Eric Stiller, the founder of Manhattan Kayak Company has sold kayaking in the city that never sleeps and rarely paddles. While the hyper-energetic, super-fit instructor has paddled with whitewater legends Eric Jackson and Steve Fisher, and taught kayaking to John F. Kennedy Jr., rocker David Lee Roth and the U.S. Navy, Stiller's biggest accomplishment has been survival—running a business built on luring paddlers on a high-priced island where the season is only half a year long and storing a kayak is nearly impossible.
Stiller has experienced the complete evolution of kayak design. His first boat was a Klepper, a direct descendent of the original Inuit kayak. Fitness boats, the latest trend he says, have been driven by sea kayakers keen to merge their love of paddling with a more intense calorie-burning workout. A wide, slow kayak is great for exploring a rocky shore or marsh with all your gear, but it doesn't let you paddle hard enough to increase your heart rate. So, how do you transition to a boat that will keep you out of the gym and on the water? In Stiller's view, the most common mistake paddlers make when jumping from a stable ride to a sleek, supposedly faster craft is choosing a boat "that's just too tippy for them to use proper, whole body technique." Stiller, a certified fitness instructor, drew on his near-encyclopedic knowledge of fitness and kinesiology (as well as other pre-paddling essentials like where to get a great double cappuccino in the West Village) to increase the learning curve required to move from a kayak with a 24-inch beam to a more competitive racer. But the bottom line is simple, Stiller says: "Stability before speed."
I wish he'd told me sooner. My first surfski was way too much boat. I'm still unlearning the bad habits I picked up just trying to stay afloat in those early years. To suss out the options available to the fitness-oriented paddler today, Stiller, two MKC guides and I met at the shop base at 26th St. on a sunny Saturday in May to test a fleet of fast-but-stable boats that allow you to remain upright and still get a good workout. With the wind gusting over 30 mph, it was a bad day for hair, but a good one for testing. Launching from MKC, we paddled past The Frying Pan, a 133-foot lightship teaming with beer-swilling revelers, into raucous 3-foot chop on the mile-wide Hudson River, made rougher still by a ripping current and a parade of tugs, ferries and pleasure craft, and started taking notes. — Joe Glickman

The article was originally published on Canoe & Kayak
For access to exclusive gear videos, celebrity interviews, and more, subscribe on YouTube!