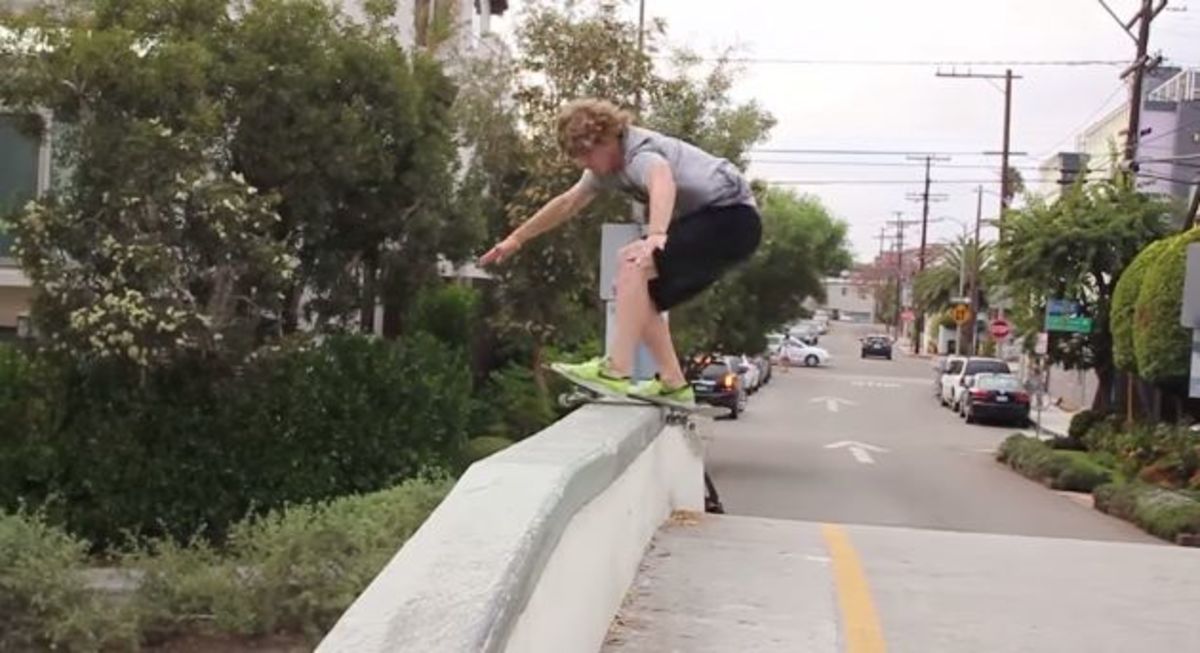 Based on his Instragram page, Danny Duncan appears to be somewhat of a joker, so it probably wouldn't be too much of a stretch to say the skateboarder staged this little stunt on a bridge to get a laugh.
The video shows Duncan making multiple attempts at pulling off a 50-50, skateboarding vernacular for grinding on both trucks (a.k.a. axle assemblies). On his fifth try, Duncan loses his balance and, well, see for yourself:
As you can see, Duncan fails on his first and second tries, after which his friend and videographer Christoper Chann assures him, "You're gonna hit it."
On Take 3, Duncan almost loses his skateboard into the water below. On Take 4, he loses his balance on the bridge. On Take 5, he splashes down and appears to sustain an ankle/foot injury.
Was it a publicity stunt to bring attention to his and Chann's YouTube channels or to simply get a laugh? Or did he truly lose his balance?
Either way, the result was pretty much predictable.
More from GrindTV
Tony Hawk rips the Transworld Skatepark
Skateboarding at the Playboy Mansion?
Follow David Strege on Facebook 
For access to exclusive gear videos, celebrity interviews, and more, subscribe on YouTube!