Mathematics and skateboarding are more intertwined than we tend to think. And a new film by Carhartt Work In Progress dubbed "Paving Space" explores that relationship.
Carhartt WIP teamed up with French skateboarder and artist Raphaël Zarka to undertake the project. Zarka had began studying the work of 19th Century mathematician Arthur Moritz Schoenflies who was a master of geometry and crystallography.
RELATED: Why a skateboard doesn't snap during a boardslide and more physics of grinds
Zarka was intrigued by the geometric models that Schoenflies had mapped out, and Zarka used these as the inspiration for the skate-able sculptures he would build.
As fellow skateboarder and artist Nick Jensen describes Zarka's undertaking, "[Zarka] uses skateboarding as a vehicle to explore new territory within his practice."
RELATED: Drexel University art gallery has a new skate-able art installation
The installations are reconstructions of the Schoenflies models and are totally skate-able. They were installed at Palais de Tokyo in Paris and then at the Institute of Contemporary Art Singapore and Sainte-Croix Museum in Poitiers. Much like movable skate park features, the sculptures could be combined and put together any way the skaters liked.
Surely, skate-able art is some of the favorite art of skateboarders all over the world.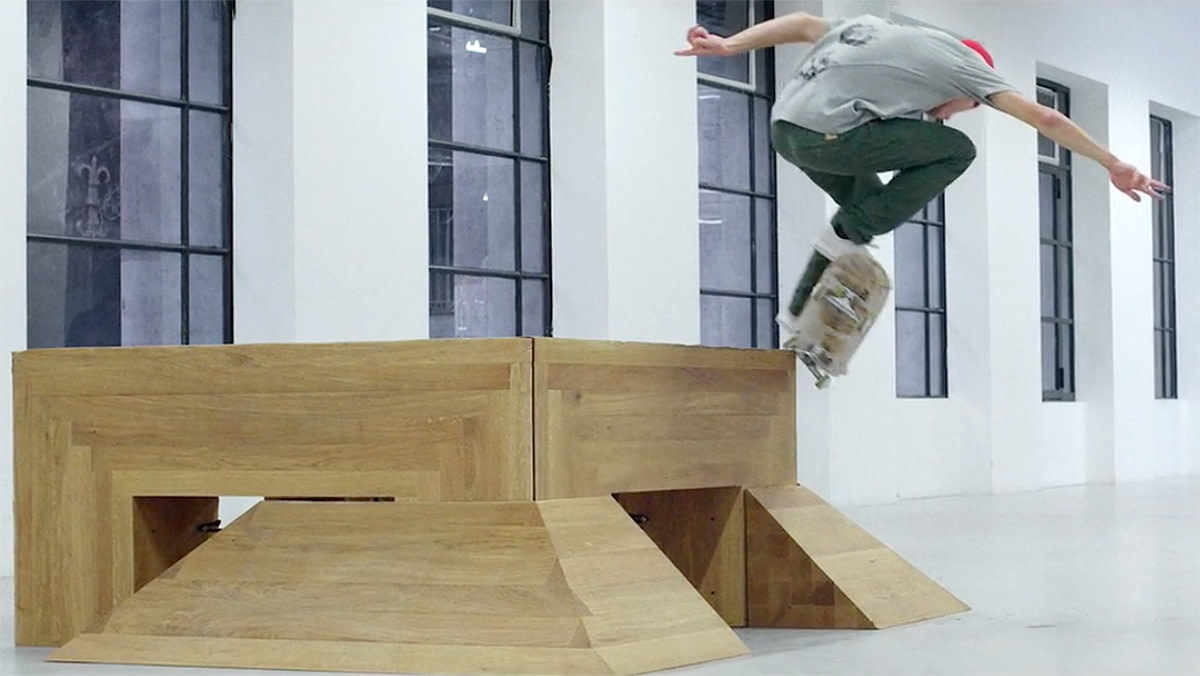 For access to exclusive gear videos, celebrity interviews, and more, subscribe on YouTube!