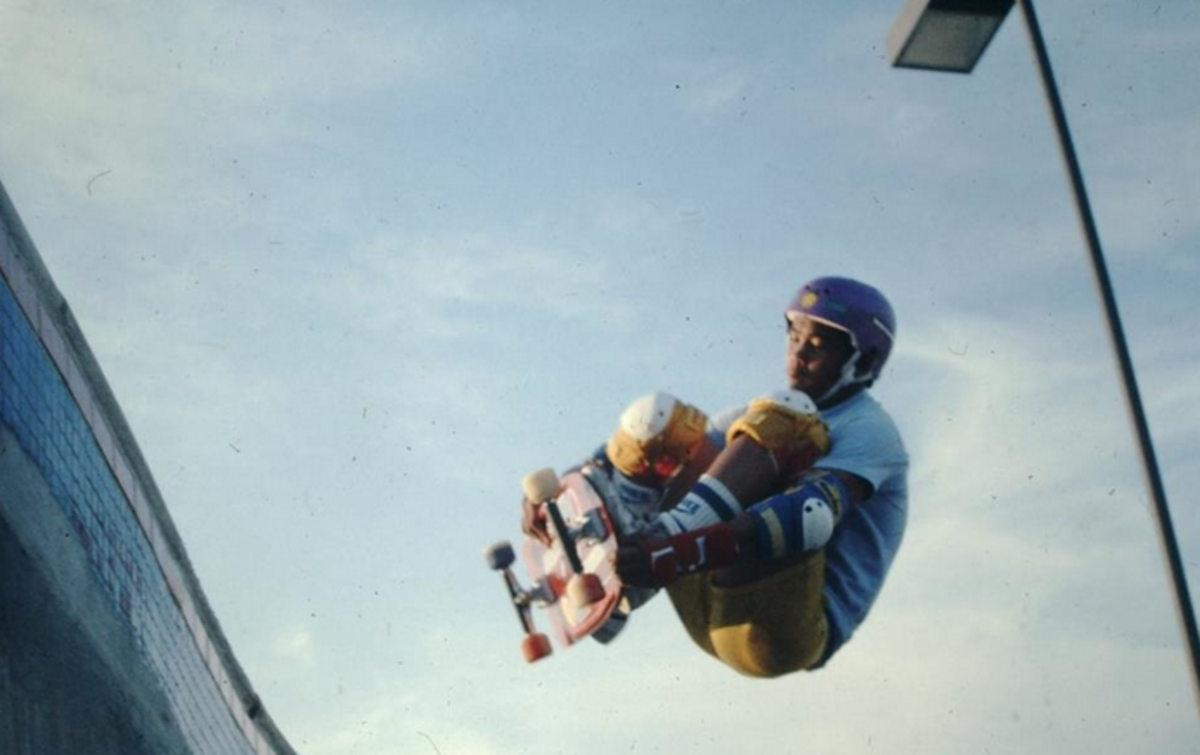 On Tuesday night, Chicago White Sox rookie third baseman Tyler Saladino made headlines when he broke up a perfect game against the Detroit Tigers with two outs left in the top of the ninth inning.
The baseman calmly blasting a triple into left field, eventually tying the game up. While his calmness under pressure might have surprised those watching on television, there was one person who wasn't surprised: his uncle, skateboarding legend Doug "Pineapple" Saladino.
"He's always had that drive to be great in baseball, but he never let it get to him," Doug told GrindTV. "He's always been selfless about it and never had any sort of ego. That's what I think our family instilled in him, and that's why I know he'll be great. He has that motivation to be great, but he realizes just how blessed he's been."
As reported last week by ESPN, Tyler's roots in skateboarding run deep. Growing up in San Diego, Tyler was born into a family that helped define the early days of skateboarding.
Doug rode with the legendary Z-Boys back in the mid-'70s and early-'80s before skateboarding was anywhere near as popular as it is today, and helped modernize the sport.
That passion rubbed off on Tyler.
"We loved to skate," Tyler told ESPN, reminiscing on his early days when he would play in youth baseball tournaments and head to local skateparks to kill time in between games.
For 52-year-old Doug, that love has always been what is most important, and the one message he wants to spread among the skateboarding community today.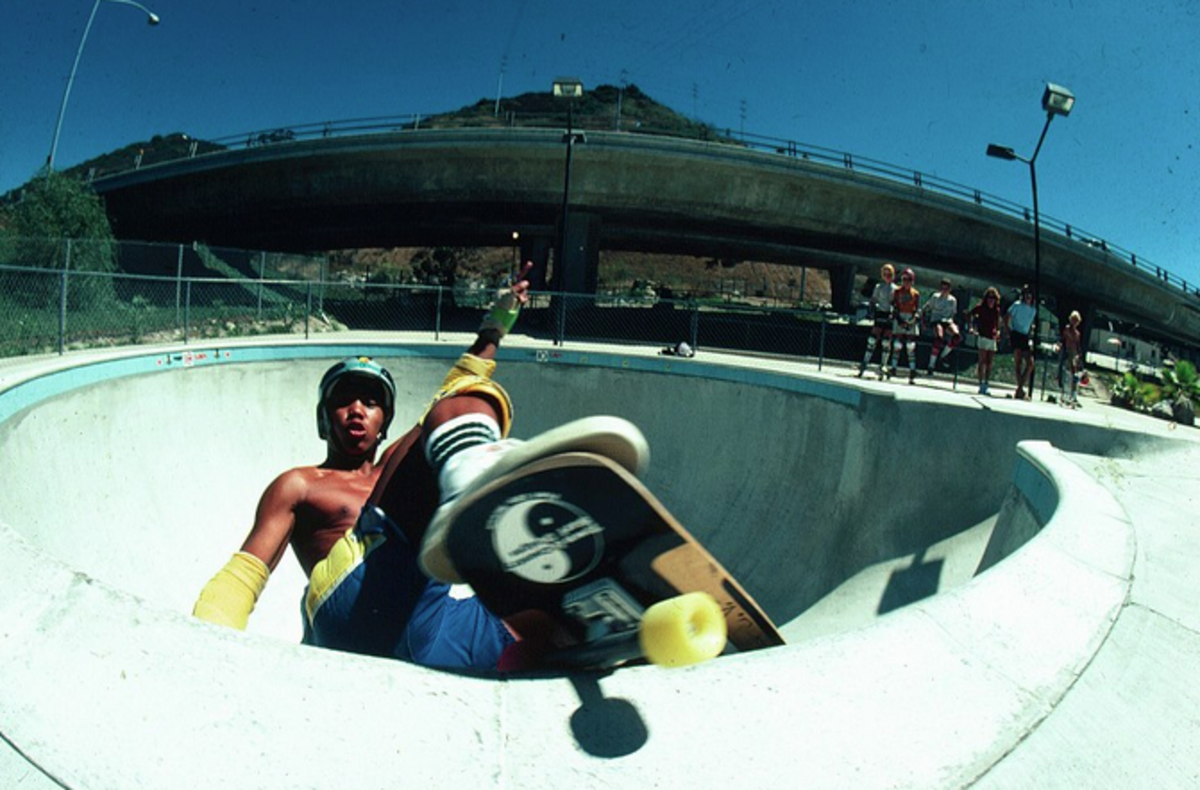 "Back when I started, skateboarding wasn't nearly as big of a sport as it is today," Doug said. "You know it was more like, me and all my friends were surfers growing up and one day we decided to try skating. I had a passion for it but I never imagined going pro, I just did it because I liked it."
Witnessing the growth of the sport he loves has been a two-way street for Doug.
RELATED: Teenage skater shows off his old school style
"It's been incredible to watch the sport grow as much as it has coming from someone involved in its early days," he said. "You know now I've heard it's even bigger than little league, and that's awesome, but it has had some drawbacks."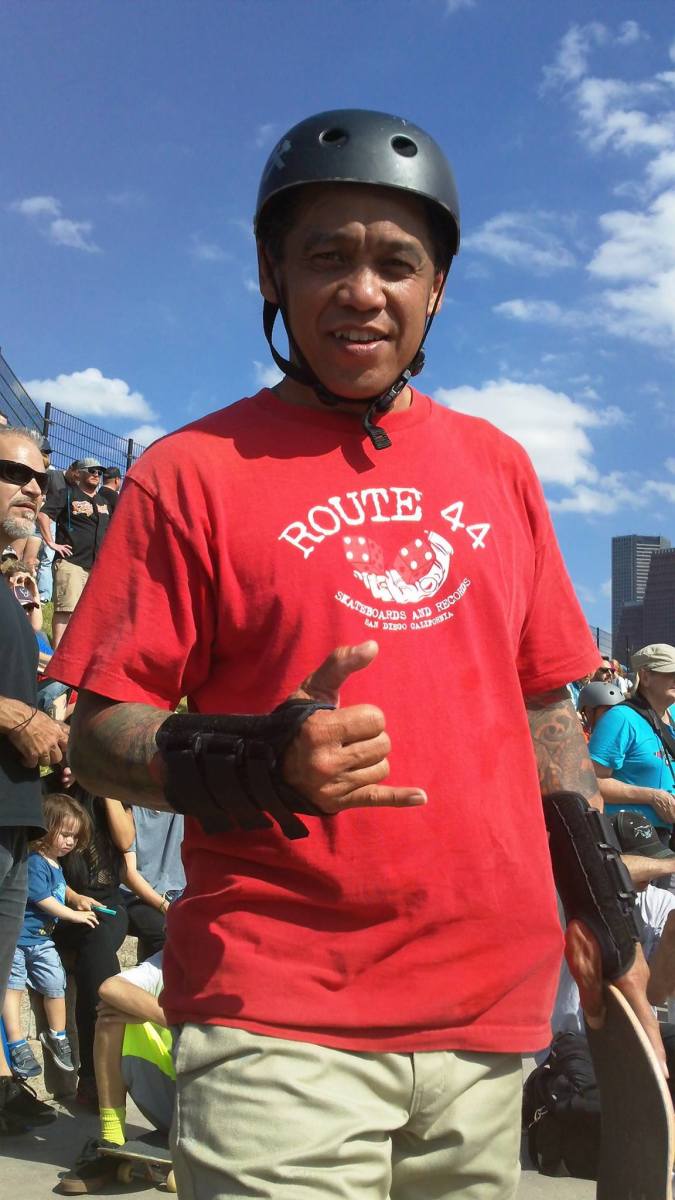 Doug points to what he says is one of the worst trends in parenting, the "soccer parent," as having eroded away some of the purity of a sport he helped develop out of pure passion.
"It's a shame dude, cause the soccer parent can ruin things. You'll see this little kid at the skatepark and he's an absolute ripper, but the parents are standing there yelling at him, 'If you don't make that next trick you won't do well in the tournament next week,'" said Doug. "And that sucks because you see so many kids get burned out. You know, not every kid really wants to be a top-ten pro. Some of them just want to have fun, and that's what it should be about. Let's just have fun here."
For Saladino, as skateboarding became more and more of a business, he started to feel like it was more of a job and less of a passion. He didn't skate for 15 years, only returning to the sport he loves when his son was born.
"You know, my son took to it when he was two-years-old, and now we've been doing it together for 17 years," Doug said. "I feel extremely blessed to have been able to share in it with him, but the one thing I never was going to do was shove it down his throat. My son probably had the ability to really pursue skateboarding as a pro but he chose not to, and I fully support that."
That supportive environment, Doug said, is something that has been passed down from his father. It was that attitude that let Tyler pursue baseball and skateboarding instead of riding him to become great at one sport and risking burning him out at a young age. Doug said that freedom not only allowed Tyler to become great, but might have helped his baseball career.
"I think the balance and the athleticism of skateboarding definitely can help a baseball player," Doug said. "You know you're obviously working different parts of the body and muscles, but it's all about that balance, coordination and discipline needed to land a new trick, and I think it's clear Tyler has all of those things in baseball. That's why I'm happy our family allowed him to do what he wanted."
And when asked what he hopes the Saladino name will be remembered for, skateboarding or baseball, the man they called Pineapple couldn't care less.
"Whether we're remembered as being skaters or ball players, we don't care," he said. "We just want to be known for doing what we loved."
More from GrindTV
The 4 most dangerous mountains in the world
Sipping on adventure on the new North Tahoe Ale Trail
5 wacky, weird waves that surfers love
For access to exclusive gear videos, celebrity interviews, and more, subscribe on YouTube!