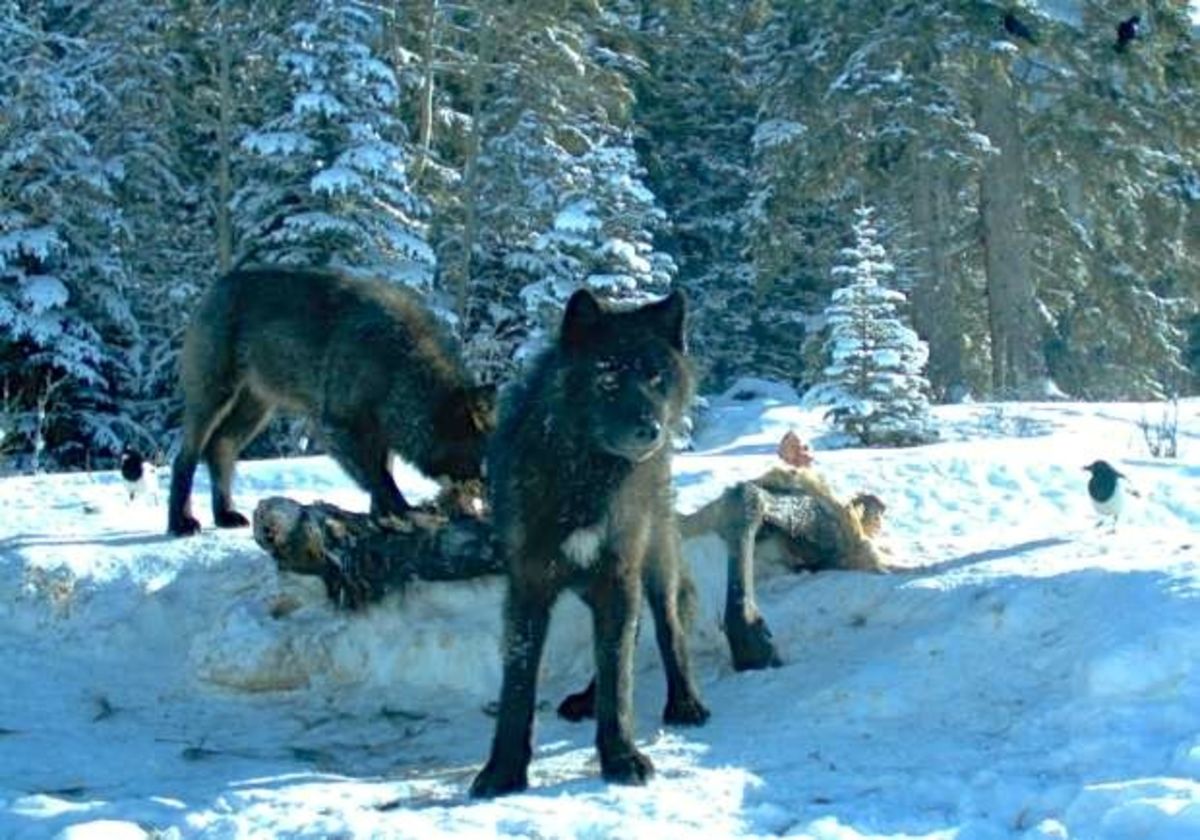 An employee at Mount Norquay, a ski resort in Banff National Park in Canada, was forced to jump onto a snowmobile and flee when a notorious pack of wolves in the region approached him and continued chasing him for a bit as he rode off.
The incident in the famous Alberta national park has wildlife officials troubled over the odd behavior and lack of fear shown by the pack of wolves, according to the National Post and Calgary Sun.
"The snow-making equipment is loud, the ski-doo is loud, so the fact that they didn't seem to be deterred by that is a concern," Bill Hunt of Banff National Park told Postmedia News.
"It could have been curious behavior, it could have just been an instinctual response to follow something that was moving away, or it could have been more aggressive than that — we don't know."
The encounter prompted Parks Canada to issue an aggressive wolf warning for the Bow Valley area of Banff National Park between Lake Louise and Banff, saying "wolves have demonstrated bold behavior" and instructing visitors on what to do.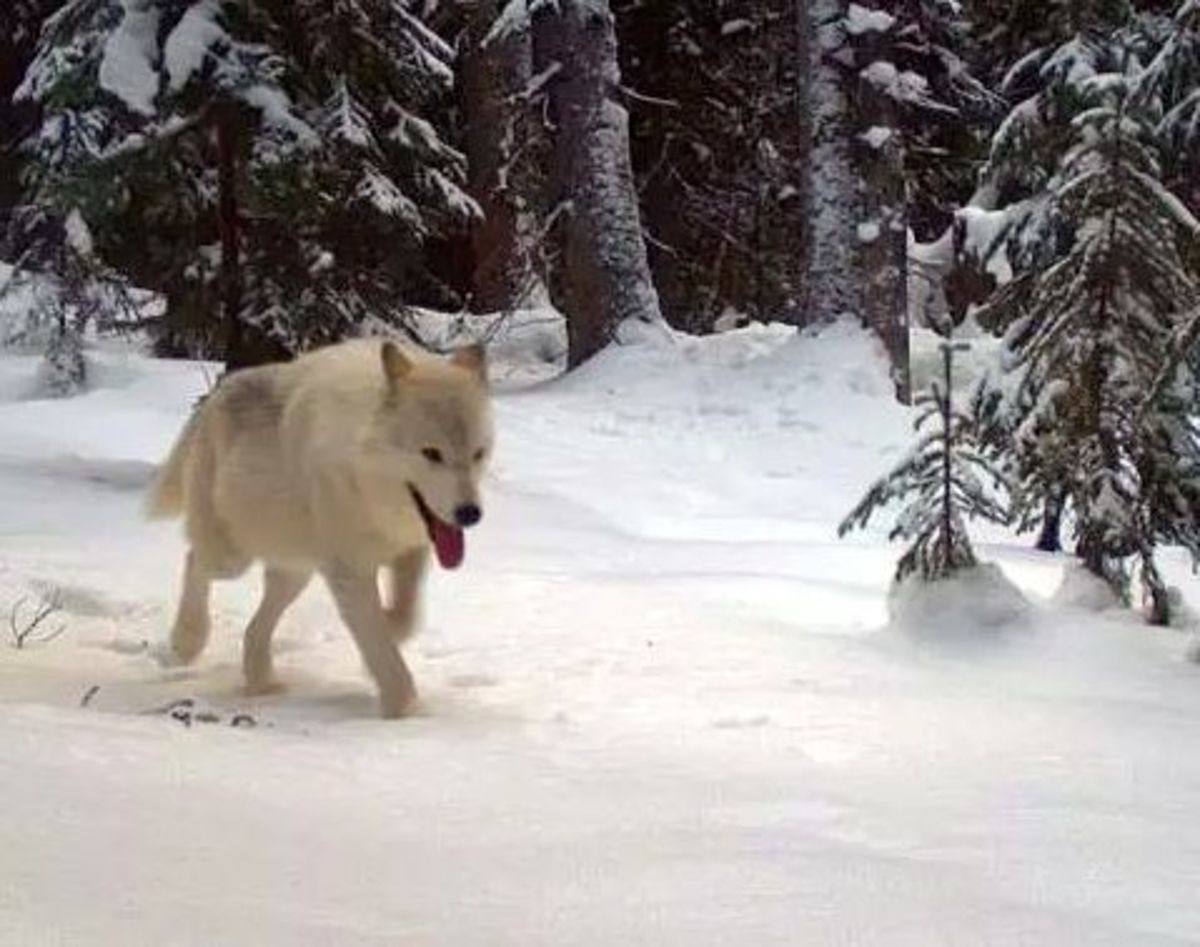 Wolves are not known for attacking humans. A study by animal expert Stephen Herrero revealed only one Canadian has died from being attacked by a wolf in the past 100 years.
Kim Titchener, a human-wildlife conflict specialist from Bear Safety & More, told the Postmedia News it's rare for wolves to show aggression toward humans.
RELATED: Wolf killed after traveling 700 miles in three months and finding trouble
But this pack of wolves has been becoming more daring. Two of its five members were killed by wildlife officials after it was determined they "boldly approached campers at the Tunnel Mountain and Two Jack Lake campgrounds," Postmedia news wrote, adding that in one case two campers failed to properly store food and attracted one.
Another wolf from the pack was seen several times in Banff.
"This poor pack has been decimated," Titchener told Postmedia News. "They're being slowly pecked off one at a time because they're getting into trouble because of people.
"Tourists think it's cool to throw food or even hand-feed them. When you allow them access to human food, they start associating people with food and that's when we see them approaching people."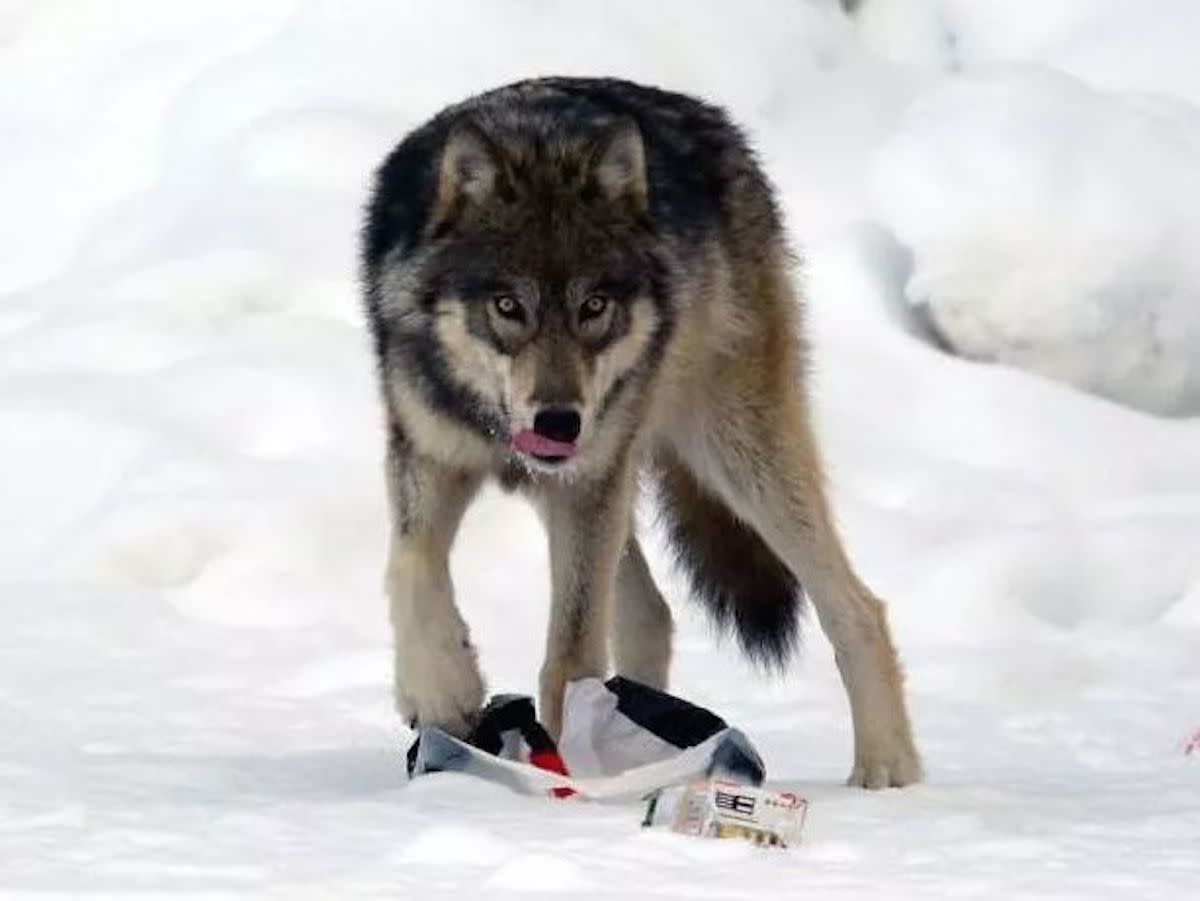 Garbage at the ski resort was properly disposed of and no food or lunches were left out in the latest encounter between the pack of wolves and the ski resort employee, which is one of more than a dozen incidents reported this year.
Hunt said the employee spotted a grey yearling, a grey alpha male and a black sub-adult, the three remaining members of the pack.
For access to exclusive gear videos, celebrity interviews, and more, subscribe on YouTube!