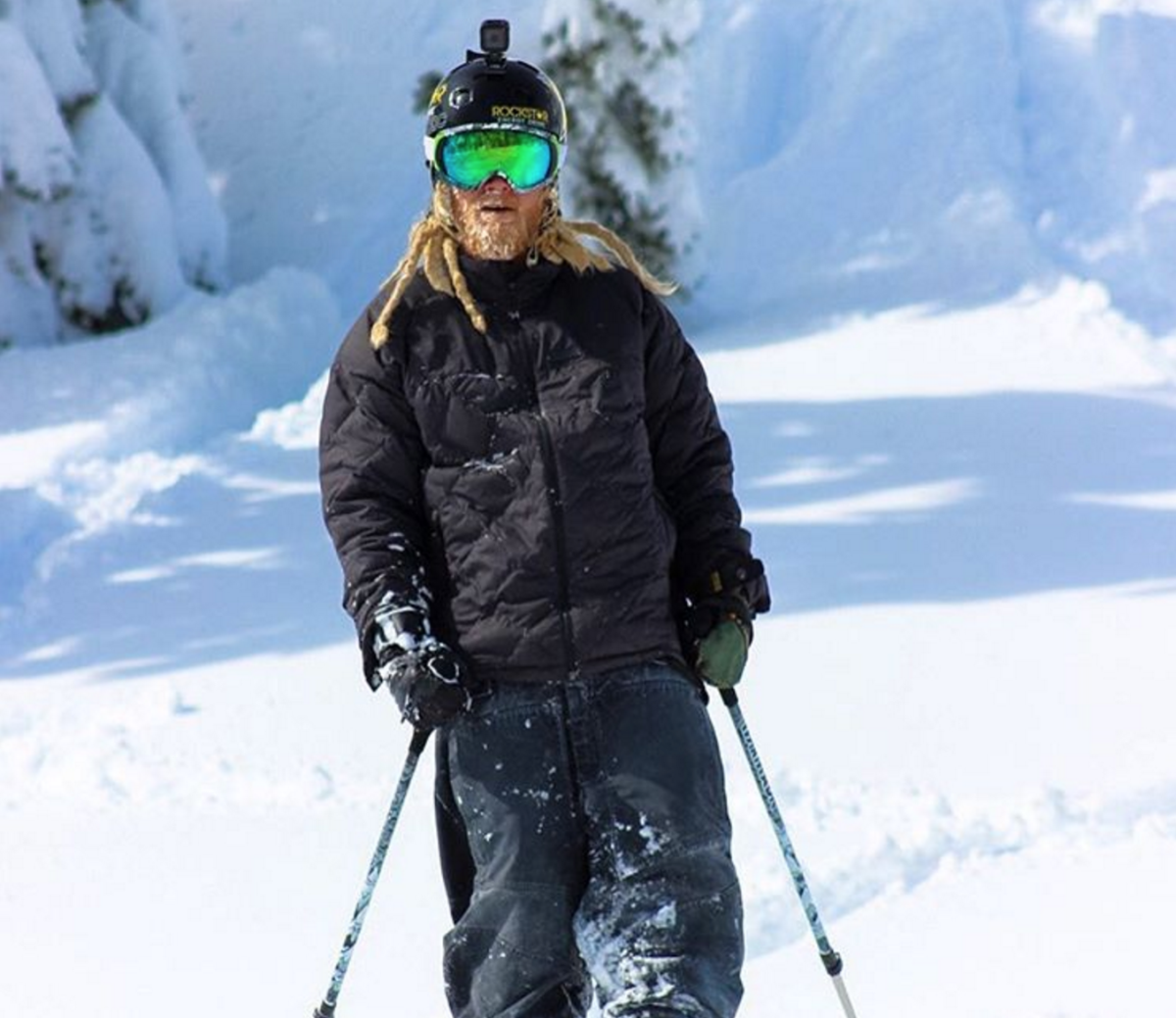 Stop us if you've heard this before: Pro skier Tanner Hall really, really likes to smoke pot.
The seven-time X Games gold medalist and freeskiing icon has never been shy about his love of marijuana. Hall became only the second active pro athlete to formally partner with a marijuana company (behind ultra-runner Avery Collins) when he signed with sponsor Black Rock Originals in February to create his own pro-model smoking kit featuring his nickname ("The SkiBoss Collection," yours for $14.95), and he's talked at length in the past about the benefits of weed in his personal life.
RELATED: Pro skier Tanner Hall is creating his own strain of weed
And while the 32-year-old has spoken often with outlets like High Times about his love of marijuana, he recently teamed up with a very unlikely source to continue to preach the ganja gospel: The New Yorker.
Hall sat down with the highbrow publication of choice for the educational elite to drop some knowledge on why he thinks athletes around the world should be allowed to toke.
"I used it when I competed at the X Games," Hall told the magazine. "It helps with the stress, with the anxiety. And then, afterwards, as a relaxing agent and pain reliever. When your body is all tensed up, if you've got a pinched nerve or something, [marijuana] helps with that.
"I wouldn't think about not using when I ski, because I don't really know anything else. I've used it on a daily basis for about half my life, since I was maybe eighteen or nineteen. I prefer joints, but I also like edibles and vaporizers."
For Hall, the notion that all smokers are lazy slouches glued to their couches has been one that he has long worked to dispel, and one that led to his joining Black Rock.
"The partnership occurred organically," Tommy Joyce, Black Rock's co-founder, said in a press release about teaming up with Hall. "Our brand is focused on debunking the lazy stoner stereotype and Tanner has been poking holes in that misconception for decades."
On that note, Hall wanted to point out to The New Yorker that, despite what some people might think, a large number of athletes are already smoking pot on a regular basis.
"A lot of athletes use a lot of marijuana for good reason," Hall said. "I think you'd be surprised how many do it, at a high level. In snow sports, it's kind of a given that you'll see a lot of smokers out there; it's been ingrained in the mountain culture for quite a while. People don't look down on it as much.
"But I've talked to athletes in motocross, skateboarding, snowboarding, surfing, and BASE jumping who use [marijuana]. Lots of them. Just like the businessmen and politicians behind closed doors."
More from GrindTV
The girls of SURFING's Swimsuit Issue know how to have fun
7 of the quirkiest places to stay in Canada
10 tips for traveling around the world on a budget
For access to exclusive gear videos, celebrity interviews, and more, subscribe on YouTube!