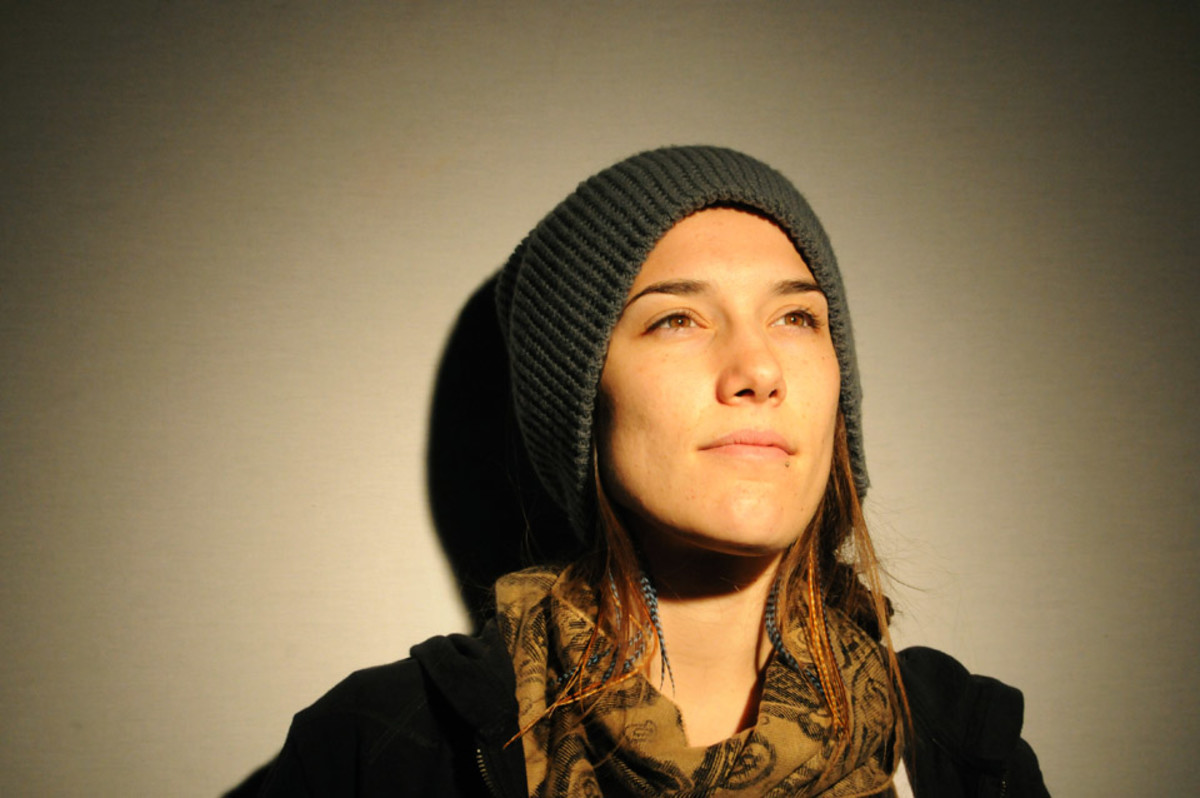 Long before the day she passed out in her chairlift, Angeli VanLaanen, 27, had been searching for answers: Why had she felt so sick for so many years? Why was her otherwise healthy and athletic body suddenly failing her? And why couldn't her doctors figure out the heck was going on?
As it turns out, the professional skier and 2009 World Cup Superpipe champion had been living with Lyme disease. "I suspect I contracted [it] when I was about 10 years old," she tells GrindTV. "That's when I started feeling the symptoms." For 14 years, doctors had misdiagnosed VanLaanen, leaving her to fight a constant battle against the fatigue and soreness that threatened her impressive skiing career.
Now, VanLaanen is symptom free and on a mission to inspire and educate people about Lyme through her work with the LymeLight foundation and her documentary, "LymeLight." And her career? After a three-year break to undergo treatment for Lyme, VanLaanen made an incredible comeback and is currently ranked ninth for Women's Association of Freeskiing Professionals and is already vying for a spot in the Winter Olympic games.
How long have you been living with Lyme disease?
I was 10 years old and I'm 27 now, so about 17 years, but I've been in remission for a year-and-a-half now, which means I went through treatment and I have no symptoms. We suspect that the bacteria has been eradicated from my body, but there's no test at this point to completely rule out the bacteria being dormant in my body. It's pretty much the best-case scenario for someone with such late-stage Lyme disease.
That seems like a really long time to have Lyme without knowing about it—did it ever hold you back from the things you were trying to accomplish?
I contribute it to my healthy lifestyle and being an athlete and just being really health-conscious that I was able to continue to attempt to live the life I wanted to live. Having Lyme disease definitely hindered me; it made it really challenging at times because my health would be on the rocks, which would really affect my athletic performance, but I was still able to keep it at bay for a long time before it became immobilizing.
Is that common for a correct diagnosis to take that long?
Unfortunately, it is really common. I've found through my own experience and with sharing my film, "Lyme Light," that a lot of people write me letters and tell me that they went through the same thing. It's often the case because Lyme disease can have a range of symptoms and the medical community isn't properly educated as a whole—generally speaking, doctors don't know that Lyme disease can be as progressed as it was in my case. Symptoms can range from anything having doing to with your nervous system—joint pain, fatigue—but it can also be neurological things. It can confuse doctors I think, and symptoms of Lyme disease can mimic other conditions. I was misdiagnosed several times—I think the issue is there's not enough knowledge about the disease.
Is the issue part of why you decided to make a film about your story?
Absolutely. I was back at the drawing board with my doctors, trying to figure out what was going on with my body, and I was so sick that I was in bed for days at a time. My aunt had seen a documentary called "Under Our Skin" and she recognized the symptoms and saw them in my health struggles. She recommended I get tested—there was a survey I found and through that I saw I had so many Lyme symptoms it was a no brainer to ask my doctors to test me for it. But it took me going to my doctor to find the diagnosis. That was my first motivation—to have another film out there that could impact someone like that documentary did for me. It was also essential to share my story; I felt like by sharing what I went through and having my skiing be a vessel that I could really reach out to a younger crowd.
It's great you can be a role model. Did you have one that helped you through your treatment?
I looked far and wide for a success story for someone with Lyme disease and didn't find anything, and that was tough because I didn't have anyone to look up to. It wasn't until my second year of treatment that I found someone who could be my hero—it was a tennis player from Australia, and she had been through treatment and was out of the tour for four years and she returned to the tennis circuit and ended up winning Wimbledon. Her name is Samantha Stosur. Once I had her, I got really motivated about it, and I wanted to be that for someone else. It's hard when there's a lot of negativity—the reality of having Lyme disease is really heavy right now just because of the lack of information, so I wanted to be that support to anyone battling that disease.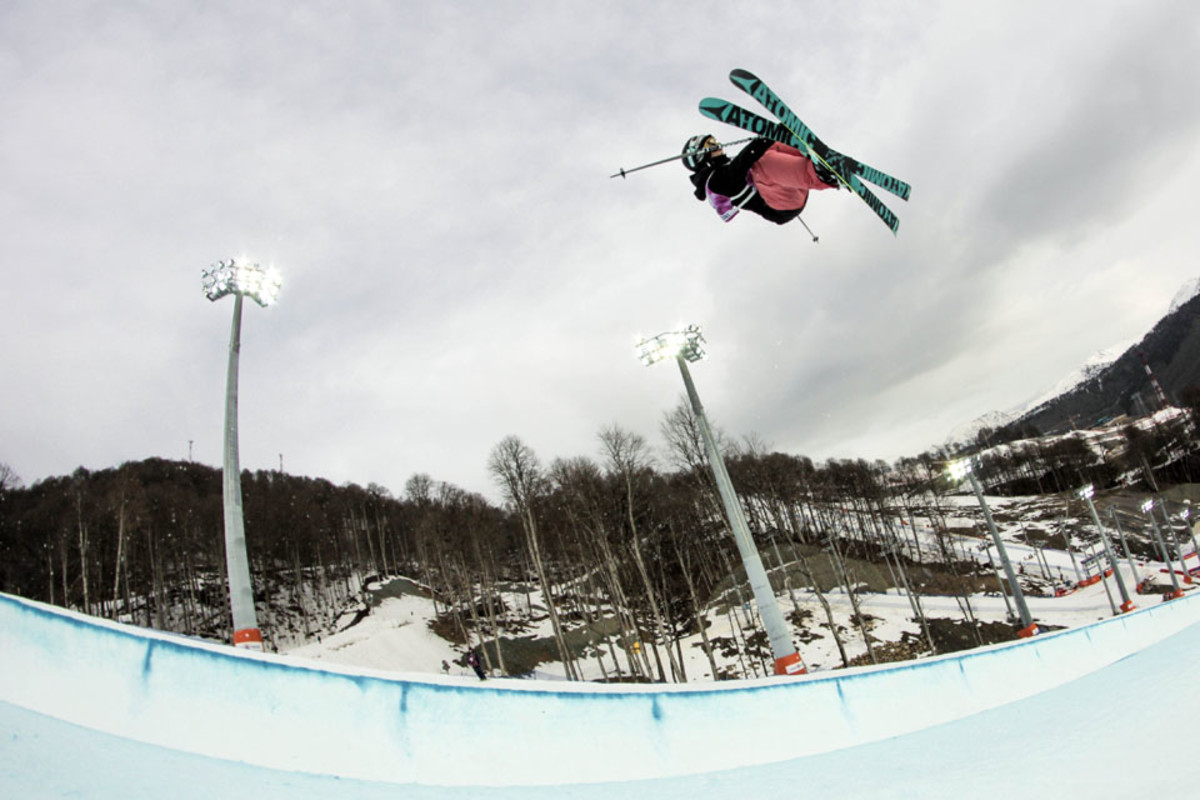 Do you remember getting bit?
I remember one incident being bitten and having to have a tick extracted from me, but I also remember just flicking them off of me. They can be as small as a poppy seed when they're at their youngest stage. I have dark hair. So, who knows? It could have been on my head.
Is there anything you can do to prevent contracting the disease?
I think that there's a few steps you can take to lower your risk, but if you're an outdoorsy person who's outside in the summer in an area with a lot of ticks, it's unavoidable that you might run into one at some point. It's important to be educated about the symptoms and what to do when you find a tick on you—you can only do so much, so if it does happen, being ready for it is the most powerful thing. Avoid humid areas, any place that has moisture is an environment where ticks can thrive. It's not just the East Coast or the West Coast or the Midwest; the drier states have ticks as well. Avoid low brush and wear light colored clothing so you can spot them before they get close to your skin, and tuck your pants into your socks. May is Lyme Disease Awareness Month and for a good reason—that's the month when ticks really thrive in all areas. When you get home from being the outdoors, do a tick check on everyone, especially your animals. A new study shows that by taking your clothes off and throwing them in the dryer for 10 minutes, you're significantly lowering your risk because the tick will either fall off or die from the heat. Learn to extract a tick correctly—extract them at the angle the pinchers have dug into you. Grab the tick at the base of the pinchers and pull with a steady but strong motion. Take the tick to a doctor to be tested, or kill them my drowning them in alcohol. They are pretty resilient little buggers; they aren't easy to squish. I have plans to do an education program and go around to schools—talk to kids about exactly what I'm telling you.
Beyond your work with educating people about Lyme, what are you excited for professionally this year?
Well, I am extremely excited to have the opportunity to be a competitor for the Olympic team! Skiing halfpipe has been around a long time, but this is the first year it's part of the Olympic games—all the hard work and dedication of the athletes for so many years and now there's this opportunity for us … it feels really special. I had a really close friend of mine pass away last year and she was one of the driving forces getting our spot into the Olympics—Sarah Burke—so to have it be successful is just a huge tribute to her.
You say that "balance" is your mantra for the year—what does that mean for you right now?
I think how I approach the way I lay out my life is also how I approach my athletic career. I lay out goals and find the steps I need to take to make it to my end goals. Lyme awareness, my skiing career, my personal life, the bumps in the road that happen for everyone … I find outward things that get me excited: running, skateboarding, being outside a lot—those things help me stay balanced. Making sure I relax, meditate every day, do yoga, and keep myself grounded while I'm out there with my busy schedule, which can be high stress. I try to nurture every aspect of myself and take care of myself.
Follow Johnie Gall on Twitter.
For access to exclusive gear videos, celebrity interviews, and more, subscribe on YouTube!