Part of the appeal of big-mountain and backcountry skiing is the notion that you are creating your own trail. It's looking at the roguish beauty of an untouched mountain face and saying, "Yeah, I could probably ski that."
RELATED: Jeremy Jones goes 'Higher' in the Himalayas
Here are some of the most memorable first descents in the history of big-mountain skiing:
Yuichiro Miura, Mount Everest, 1970
Climbing Mount Everest is a marvel in and of itself.
Climbing Mount Everest and then becoming the first person to actually ski on the world's tallest peak is something entirely else.
On May 6, 1970, Japanese mountaineering legend Yuichiro Miura became the first person to ski part of Everest's South Col. He did so by climbing to over 26,000 feet and descending thousands of vertical feet while using a parachute to slow himself down.
While he wasn't able to successfully ski the entire South Col, he did become the first person to strap on planks and point them down the face of Everest.
His journey to ski Mount Everest was profiled in the 1975 documentary The Man Who Skied Down Everest, which became the first sports-related film to win the Academy Award for Best Documentary.
And age hasn't tempered Miura's adventurous streak: In 2013, at age 80, he became the oldest person to ever summit Everest.
Bill Briggs, Grand Teton, 1971
Jackson, Wyoming, icon Bill Briggs completed many first descents in his fabled big-mountain skiing career, but the most storied was his initial conquest of Wyoming's Grand Teton.
The U.S. Ski and Snowboard Hall of Fame and Museum said this of Briggs, who was inducted in 2008:
Bill Briggs is regarded as the father of big-mountain skiing in the United States. He was able to imagine and believe it possible to ski in places where no one else had skied before. His first ski descent of Wyoming's Grand Teton on June 15, 1971 is regarded by most as the single crystallizing moment in American big-mountain skiing.
RELATED: Paralympian makes first adaptive descent of Silverton Mountain
And, like Miura, Briggs hasn't slowed down with age: At 84, he still offers ski clinics at the Snow King Mountain in Jackson every week during the winter.
Ski pioneer Bill Briggs still teaching at 84 https://t.co/2pc0xC61dt #ski #skiinstruction #wyoski #jackson pic.twitter.com/LGRVf7utAL

— WyoFile (@WyoFile) February 19, 2016
Sylvain Saudan, Hidden Peak, 1982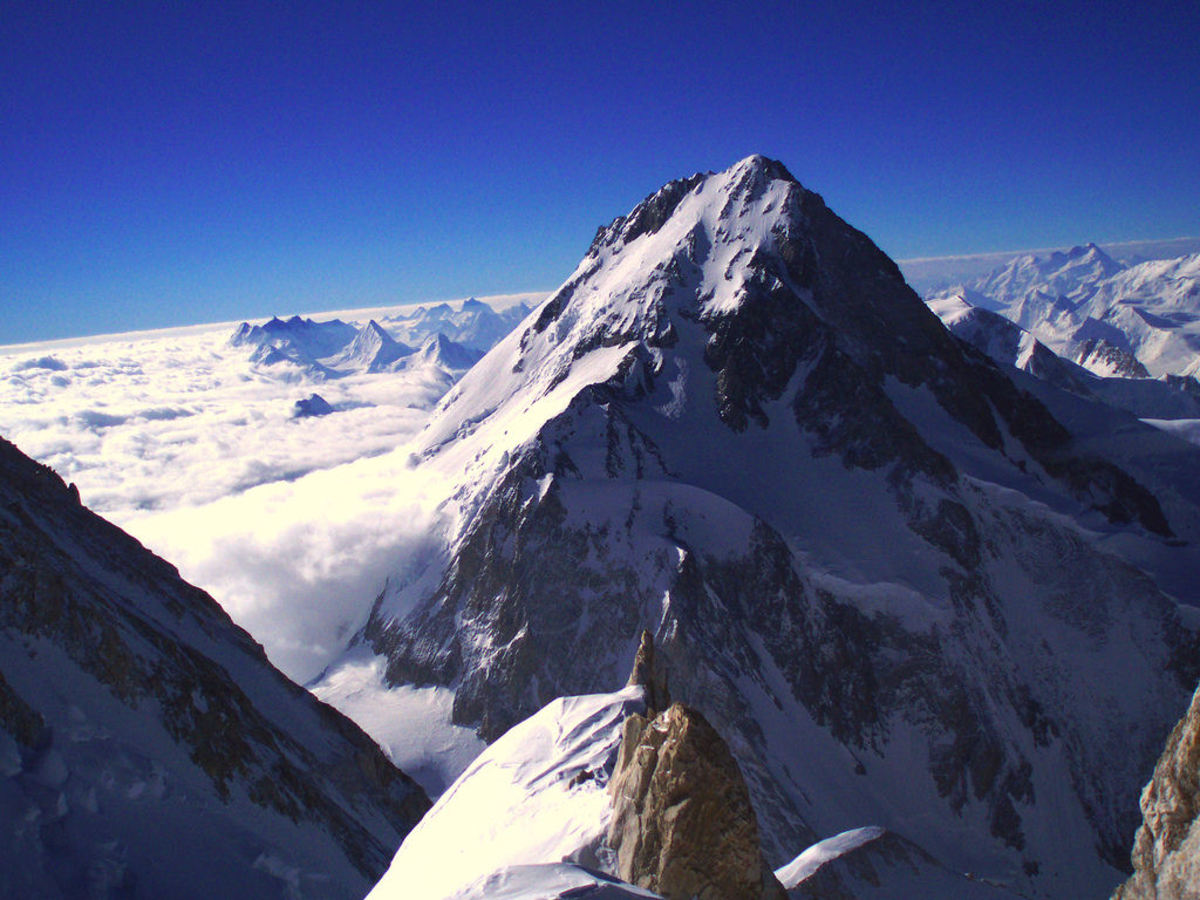 Swiss big-mountain pioneer Sylvain Saudan has skied down everything from Denali to Kilimanjaro, but perhaps his greatest feat was tackling Gasherbrum I — commonly known as Hidden Peak — on the China-Pakistan border in 1982.
Nicknamed "The Skier of the Impossible," Saudan developed a reputation for defying logic, and his first descent of Gasherbrum I — the 11th highest peak in the world — in 1982 still seems hard to believe.
On July 27, 1982, at the age of 45, Saudan summited Hidden Peak and is believed to be the first person to successfully complete a full ski descent from a mountain's peak above 8,000 meters, skiing down more than 9,000 vertical feet on a 55-degree ski slope from Gasherbrum I's peak back to base camp.
"L'aventure est dans mon ADN": Sylvain Saudan, un grand monsieur du #ski #FIFADhttps://t.co/3e76lHoPS5 pic.twitter.com/91iVwE03p5

— Julie Rausis (@jul_rausis) August 14, 2016
Like his fellow explorers in this list, Saudan is still going strong.
In 2007 at age 71, he survived a helicopter crash while leading a tour with the heliskiing outfit he continues to operate to this day.
Davo Karnicar, Mount Everest, 2000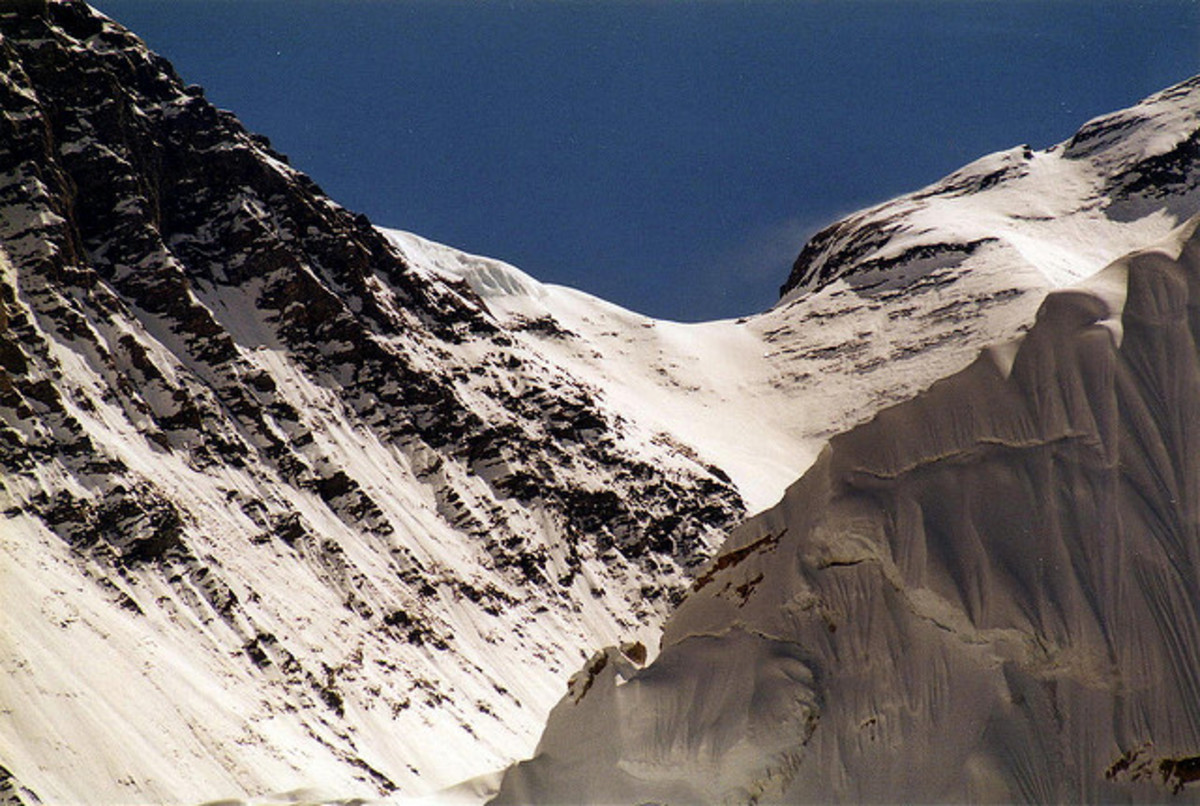 You might notice Mount Everest is listed on here twice.
RELATED: You have to ski these 5 epic volcanoes
While Miura was the trailblazer on Everest, he wasn't able to ski the complete South Col route back to Everest's base camp.
It took 30 years after Miura for someone to accomplish that feat, when Slovenian mountaineer Davo Karnicar successfully skied 12,000 vertical feet over the course of five hours on October 7, 2000.
The 38-year-old's route was littered with peril, not the least of which included navigating the notoriously dangerous Khumbu Icefall on skis.
Following his historic descent, Karnicar told the Guardian that the effort left him feeling "only absolute happiness and absolute fatigue."
More from GrindTV
3 ways to get you smelling better in the backcountry
Why the Zeal Optics Idyllwilds are your new favorite adventure sunnies
6 cheap must-have items for any tropical surf trip
For access to exclusive gear videos, celebrity interviews, and more, subscribe on YouTube!