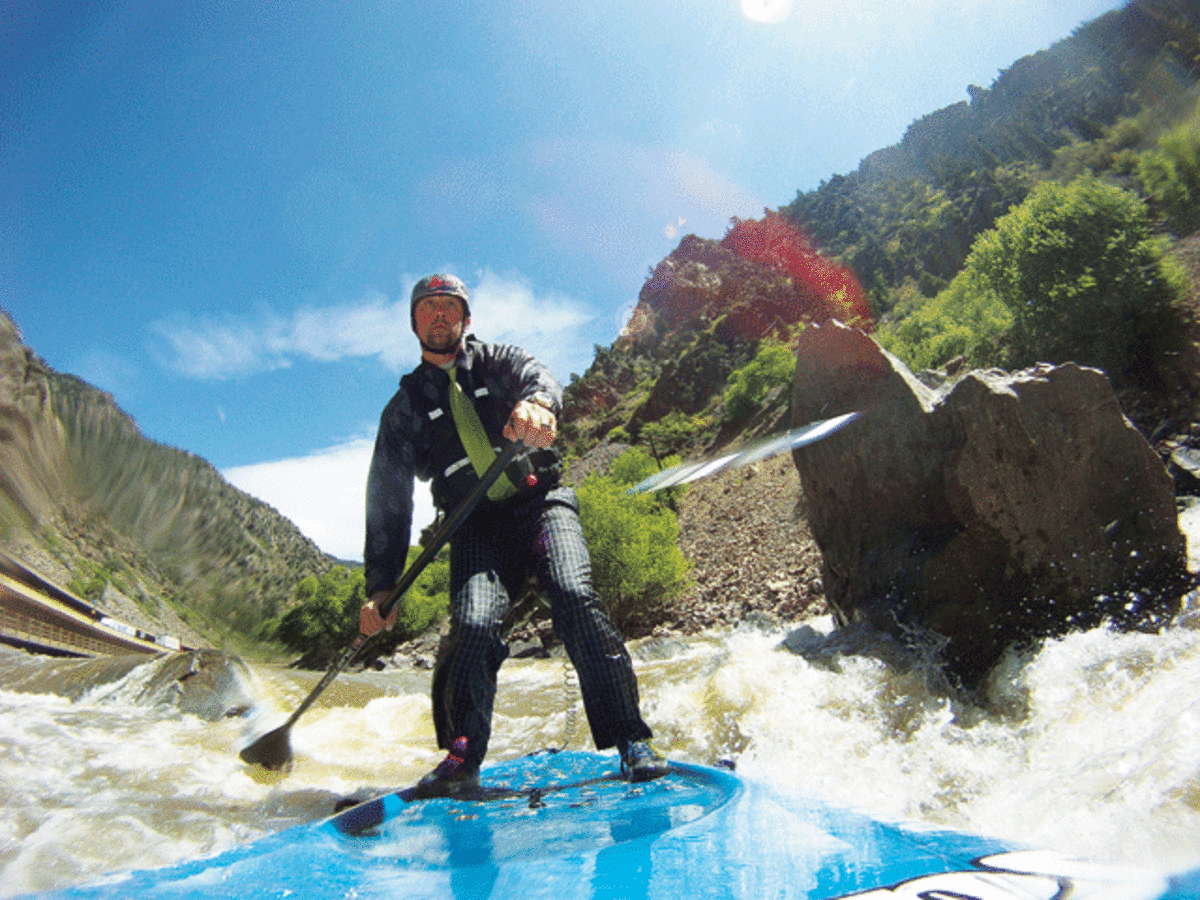 SUP Safety Starts Here

River, ocean, lake, canal, pond; race, surf, tour, downwind. Where and how you can paddle a standup board is endless. And that means a safety realm just as broad. Having fun is important, but doing it safely should be priority one. We've broken safety down into three segments.
Surf
Be Humble. Be courteous of prone surfers. Know your ability level and do your best to surf in zones designated for standup paddling. Or better yet, paddle to a lesser-known (usually less-popular) break. Even though it might not be the same quality, you have a paddle in your hands so you can make it past that flat section on the wave. Plus, you'll have it to yourself. Beginners should never paddle out into a crowded lineup filled with prone surfers and/or boogie boarders. Surfing well is about experience. Ask a shop owner for good spots in your area to gain it.
Wear a leash. Standup boards are not small. If they get away from you they are dangerous in surf zones. Be sure you're wearing a leash. Plus, that board attached to you is the best form of flotation you have.
Wear a suit. As a beginner, you'll probably be in the water a lot. A good wetsuit can do wonders for your core body temperature. And hypothermia can happen fast in cold climates.
Use sunscreen. Or a rashguard to protect your skin. In tropical climates (or anywhere you're exposed to the sun for that matter), sunburn can occur within 15 minutes. Try waterproof SPF 30-50.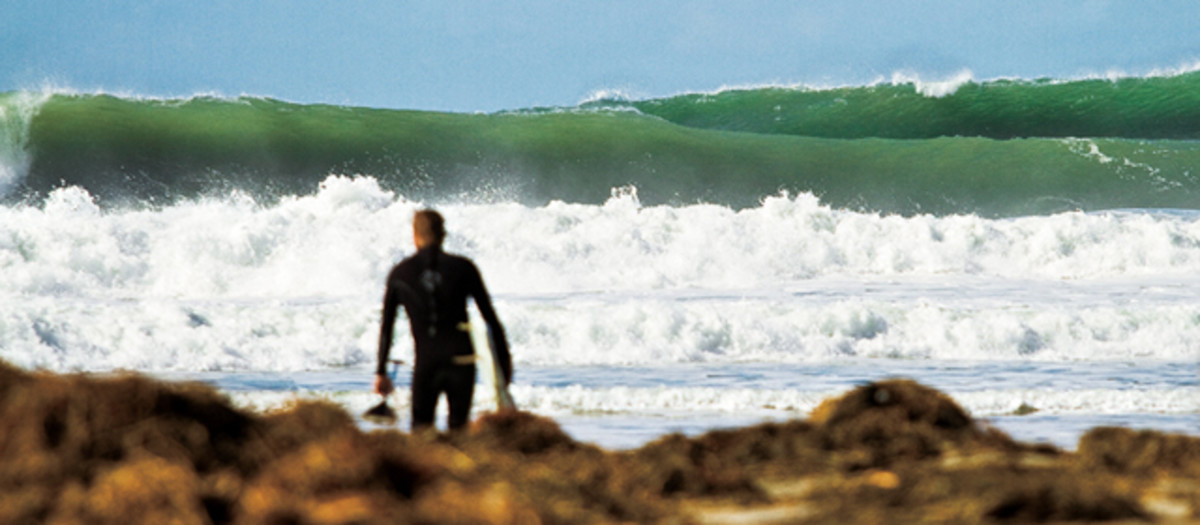 Photo Robert Zaleski
River
Be Humble. Know your ability level, starting slow and moving up. Talk to an outfitter, guide or your local shop owner for recommendations. Find a good, slow-moving stretch of water to get used to current and how it feels relative to your board.
Wear a PFD. In the river the PFD is paramount. Currents bumping off an uneven riverbed are unpredictable at best. A lifejacket is key to the running rivers safely on a SUP.
Use a Quick-Release. The use of leashes on the river is debatable. Loose rope or straps that could cause entanglement have always been poo-pooed in river culture. If you do use a leash (always coiled), it must be done in conjunction with a quick-release belt (inarguable). The leash attaches to a metal O-ring with the belt releasable at the waist in case of emergency. Even in slow current, a leash hung up on a branch or tree can be deadly; the force of water is many times your body weight, making it impossible to reach your ankle if need be.
Wear a Helmet. Protecting your dome is always a good thing.
Hypothermia is Real. Since you're on a river, the water is probably coming from snowmelt. Be sure and wear a wetsuit, drysuit or other paddling gear to keep warm.
Wear Protective Gear. Many of the rivers we paddle are shallow. And if you're paddling rapids, shin and kneepads work in case of a fall.
Paddle with a Partner. This pretty much applies to any kind of paddling. It's always better to be on the water with a buddy.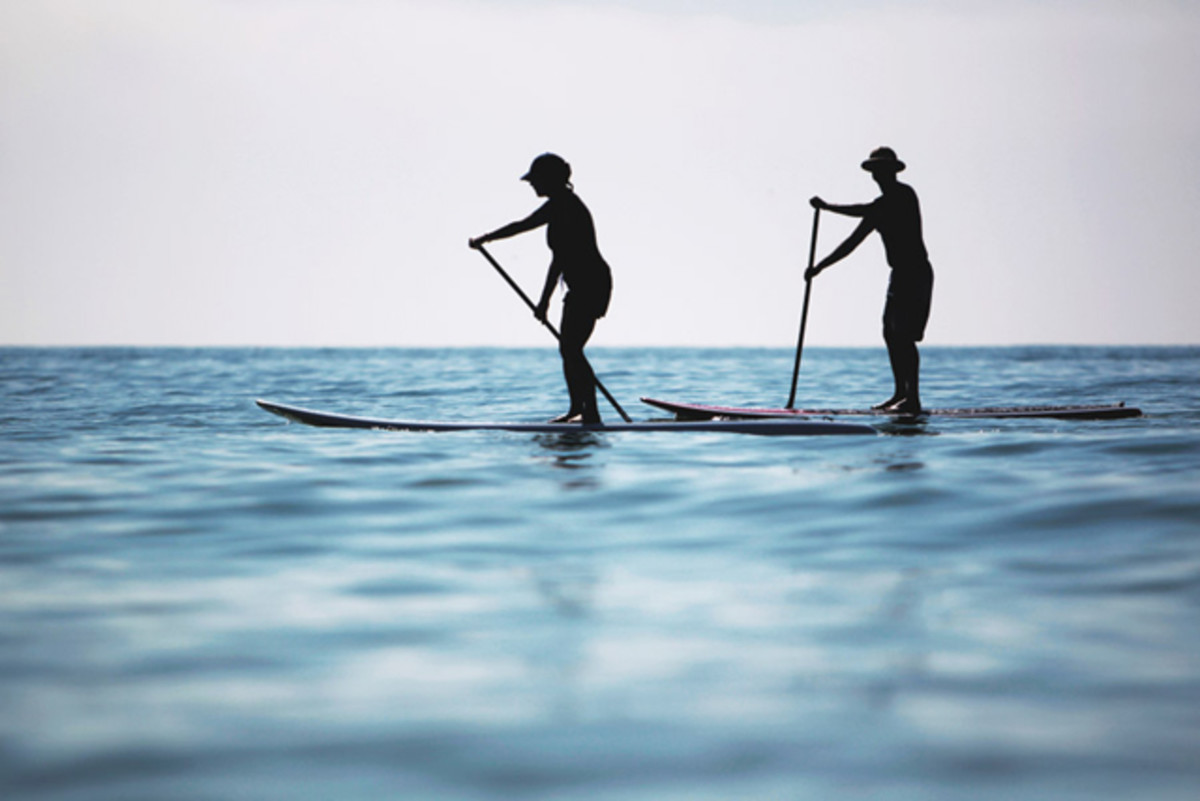 Touring
Be Humble. Know your limits. If it's your first time, you don't need to do a marathon. Talk to your local shop owner about good places for first-timers to paddle.
Bring Flotation. Check with your local shop owner about Coast Guard rules and regulations (as well as local policy) regarding lifejackats and paddling vessels. Regardless, it's always good to have a PFD on board, especially since companies like MTI make versions you can wear around your waist that don't inhibit your stroke.
Know the Weather. It can change instantly. Find the best local website for weather forecasts, wind and/or wave predictions and tide charts. Have a plan and tell someone back on land what it is. There's no shame in carrying a SPOT device or some other form of communication. You'll be safer for it.
Paddle with a Partner. Again. It's just fun to share. And it's safer.
And finally. We can preach safety at the top of our keyboards, and you can research it all you want on the interwebs, but absolutely nothing will ever replace interaction with a good, experienced shop owner. Find one now in your area and ask more questions. Get more answers and have fun safely.

This article originally ran in our 2013 Beginner's Guide.

For more Skills, click here.
Click here for more From the Mag.
The article was originally published on Standup Paddling
For access to exclusive gear videos, celebrity interviews, and more, subscribe on YouTube!