Generally speaking, if you lose something in the middle of a skydive, you don't expect to get it back. But a new video has emerged showing the moment skydiving instructor Shelby Palmer catches his shoe in midair after losing it during a skydiving stunt:
In the video, posted Monday, Palmer — an instructor at Skydive Temple in Salado, Texas — can be seen performing a tandem skydiving stunt when his shoe pops off.
According to another view of the stunt posted on YouTube by ViralHog, the video shows Palmer was attempting a stunt known as a "Mr. Bill":
RELATED: Video shows terrifying moment skydiver loses parachute midair
"This is a demonstration of a Mr. Bill Skydive. A Mr. Bill is where two skydivers hold on to each other on exit of the airplane, only one of the skydivers deploys a parachute (Sluggo), and the other (Mr. Bill) holds on with no open parachute," the video's description explains.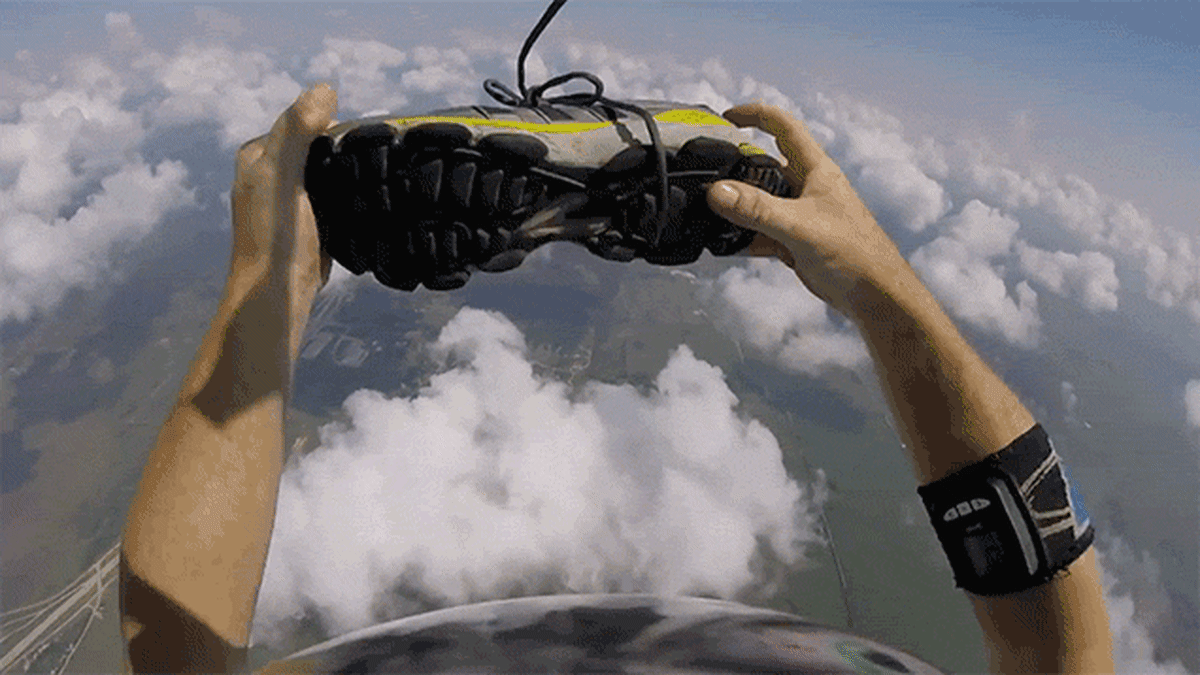 "Later the Mr. Bill can jump off of Sluggo or, both skydivers can land under one parachute. In this video Mr. Bill was violently ripped from Sluggo," the description continues. "The jumpers initiated the skydiving stunt 10,000 feet over Skydive Temple in Texas. Approximately 3,000 feet of altitude was lost chasing the shoe."
Upon landing, Palmer summarized his amazement at recovering his shoe.
"Lost a shoe," Palmer says pointing his helmet camera at his face before panning to his feet. "Landed with shoe!"
More from GrindTV
New film showcases unbelievable saltwater fly-fishing in paradise
Mountain biker Danny MacAskill tears up Scotland in 'Wee Day Out'
Meet the 24-year-old who is sailing around the world with a chicken
For access to exclusive gear videos, celebrity interviews, and more, subscribe on YouTube!