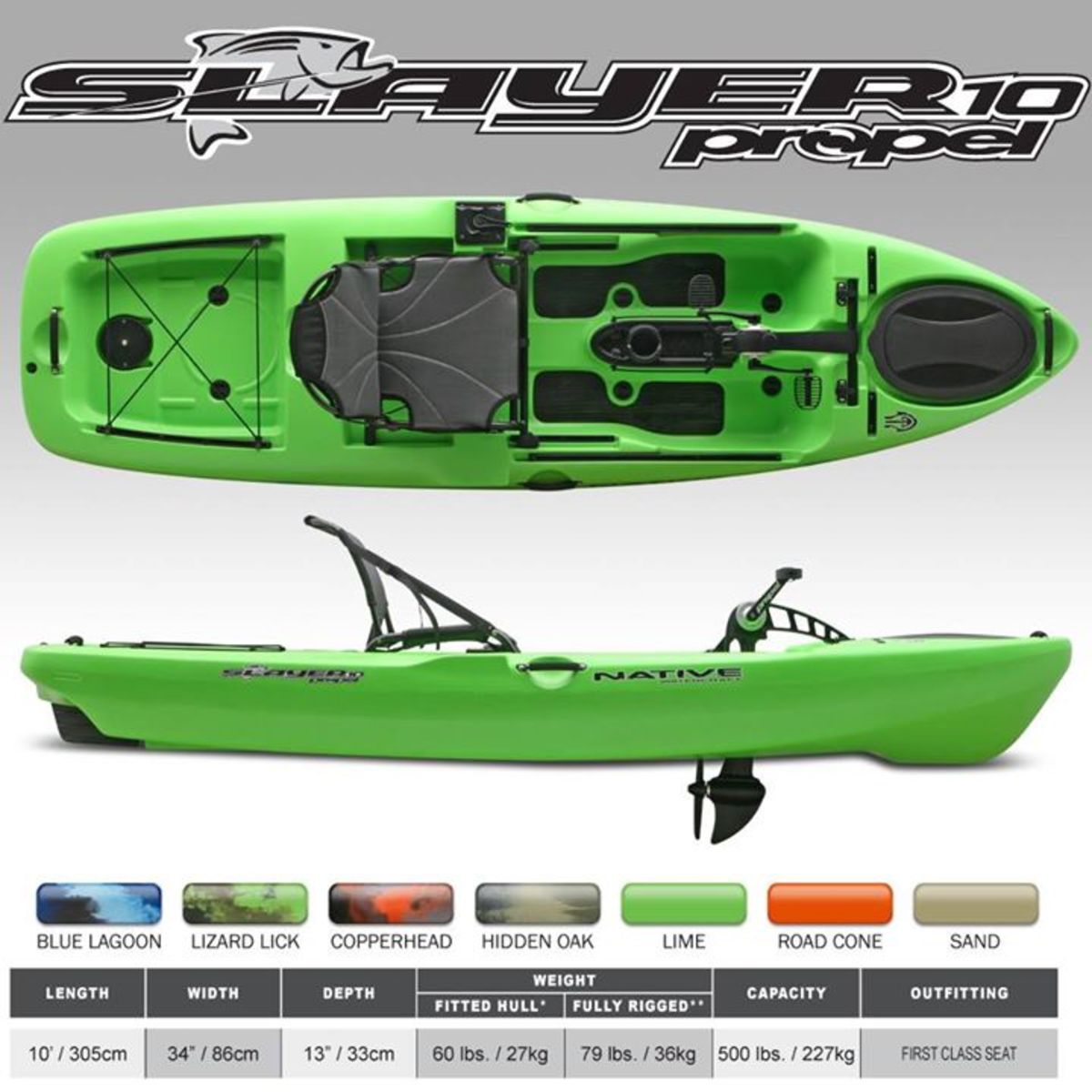 By Paul Lebowitz
Native Watercraft is another company getting in the new boat game at ICAST. The company's Woody Callaway added his voice to the chorus today when he teased the new Slayer Propel 10.
"This design came straight from our Automatic for the People questionnaire last fall. While it looks small (10′) it has the same capacity as the Slayer 13 Propel," he said via a Facebook post.
Callaway says the 10-footer's hull is an inch wider than the Slayer 13, 34 inches rather than 33. It naturally slows the boat, but what a shorter kayak loses in quickness it gains in maneuverability. The new Slayer Propel 10 should practically turn on its own tail.
"The kicker. It only weighs 69 pounds making it the lightest SOT pedal kayak on the market," Callway wrote. Not quite. Hobie lists its 10-foot long Mirage Sport at 68 pounds fully rigged. In all fairness, the boats aren't apples to apples. By the eyeball test, this little Slayer is a more fully featured fisher, with a stand-up deck, a large aft tankwell, a rubber bow hatch, accessory tracks all over the hull, and the elevated mesh First Class Seat. With the Propel pedal drive installed, the 10 weighs 79 pounds.
Callaway says the Slayer Propel 10 will go into production on September 1.
The article was originally published on Kayak Fish
For access to exclusive gear videos, celebrity interviews, and more, subscribe on YouTube!