While most people would never think to strap a ski to the front of a motocross bike, Reagan Sieg has a bigger imagination—and even bigger cojones.
Sieg is a pro freestyle motocross and off-road rider who grew up on bikes and sleds in the mountains of British Columbia. The snow bike in this clip is a 2015 KTM 450 SX, which he bolts onto a Timbersled SX snow bike conversion kit. A standard kit with fitting costs $5,600.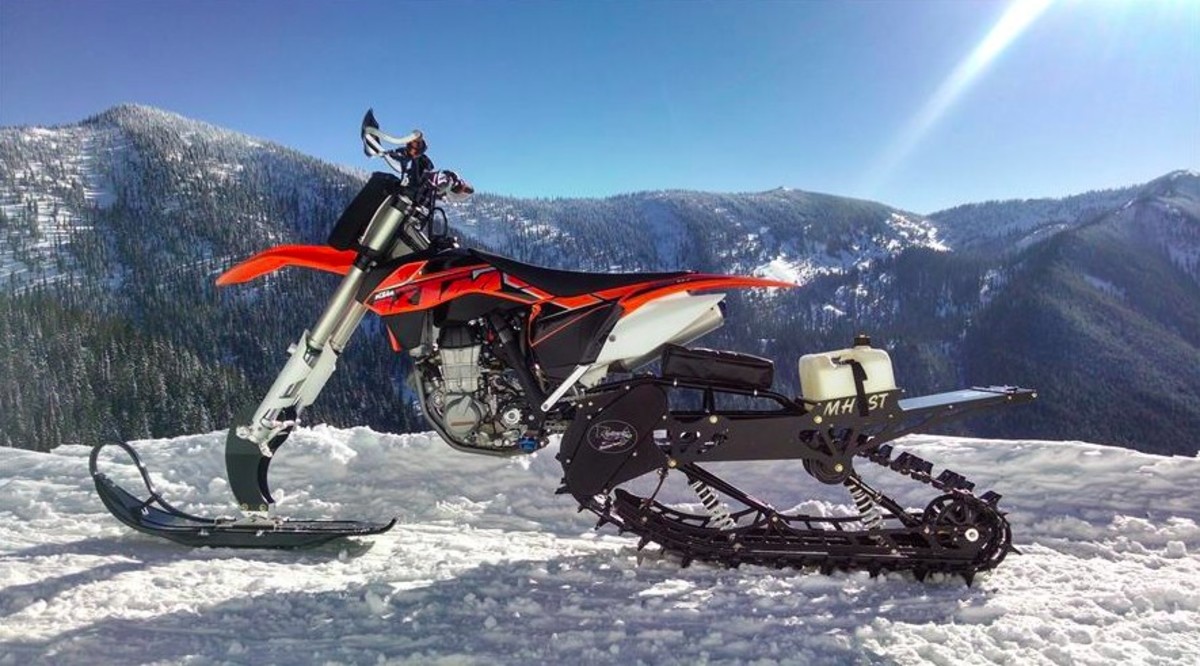 "Riding a snow bike provides the same enjoyment as snowmobiling, but with its own unique characteristics because a bike can go places a sled cannot," Sieg told GrindTV. "Sleds are much heavier and have a planted ski stance, meaning you need both strength and experience to make them sidehill and perform off-camber turns. Snow bikes are about 200 pounds lighter than a sled and much more maneuverable."
More from GrindTV
Ricky Johnson set to defend Frozen Rush title
Legendary moto trials riders tackle odd courses
New Evel Knievel documentary shows daredevil 'warts and all'
For access to exclusive gear videos, celebrity interviews, and more, subscribe on YouTube!