Meet the Track N Go tread system. It's been around for a few years, but was recently tested on a Jeep Cherokee and a Jeep Wrangler — which got our attention.
RELATED: The best (and the worst) ski inventions of 2016
Sure, they're bulky (1,500 pounds) and they're expensive (somewhere in the neighborhood of $25,000) but they look badass! And the Track N Go is interchangeable between any trucks and takes only 15 minutes to install.
Welp, I guess we'll just have to put these on our Christmas list for later this year for all those 4×4 vehicles we own.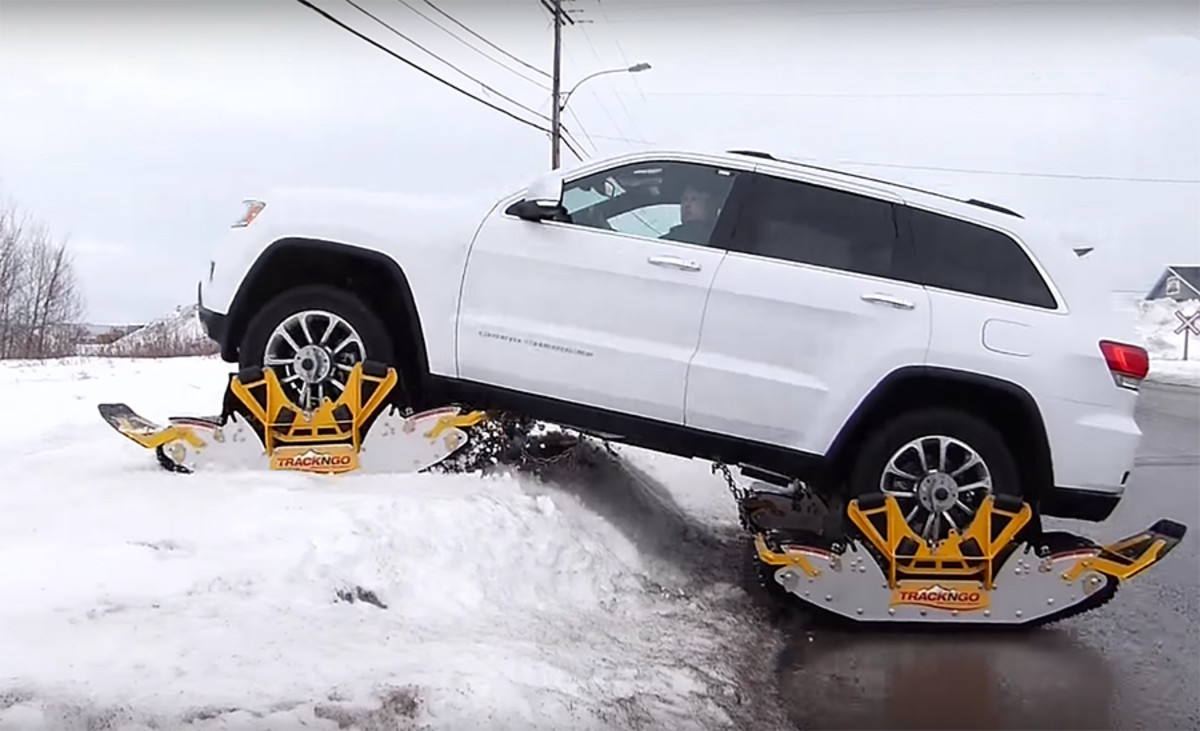 More from GrindTV
Animal Planet TV crew discovers stranded fisherman on deserted island
Hollywood stuntman does no-look backflip over speeding race car
Surf photographer says tiger shark attack was a blessing
For access to exclusive gear videos, celebrity interviews, and more, subscribe on YouTube!