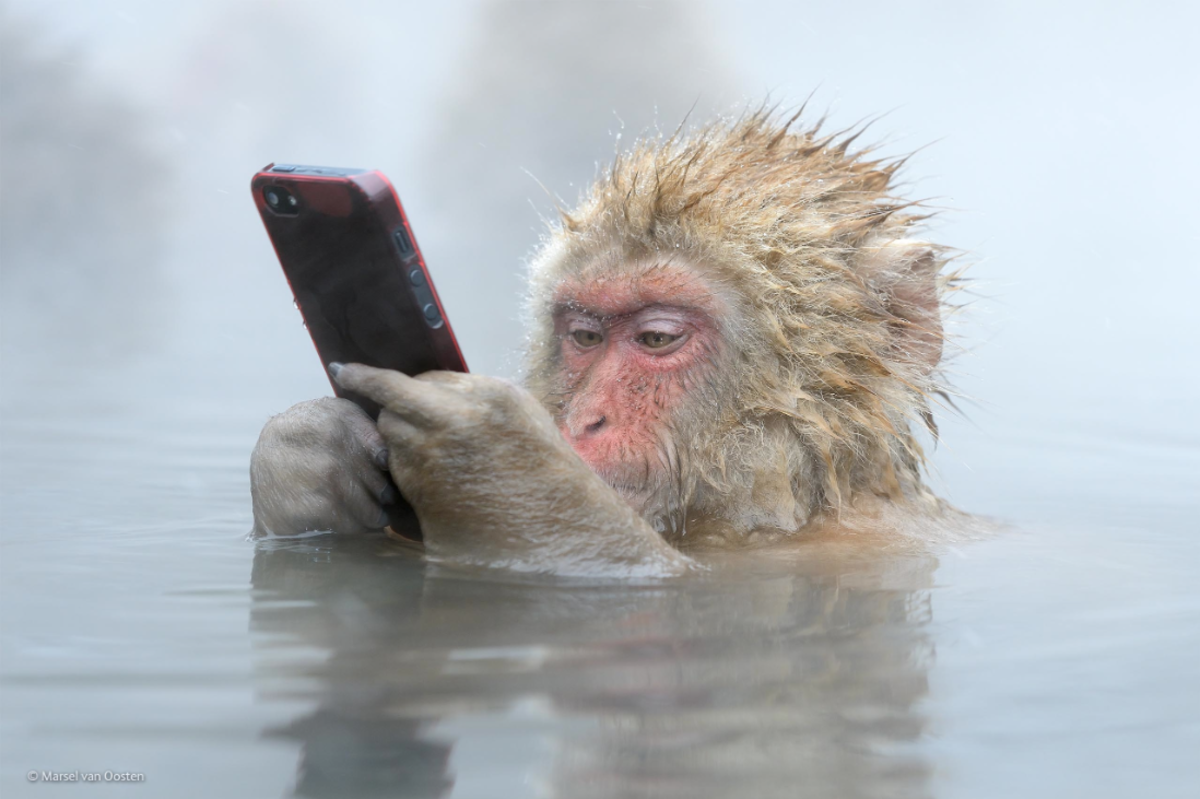 "Facebook Update." A nature photographer came up with that perfect caption for a photo he took of a snow monkey in a Japanese hot springs doing what humans are always seen doing—using their iPhones.
The comical snow monkey image taken by Marsel van Oosten of The Netherlands at the Jigokudani Monkey Park in Japan is among 50 finalists (out of 41,000 entries) for the People's Choice Award in the Wildlife Photographer of the Year competition by The Natural History Museum of London. Public online voting is open until September 5.
GrindTV Outdoor reached out to Marsel van Oosten to get the story behind the snow monkey image. The professional photographer who operates photography tours worldwide, is currently on a tour in Windhoek, Namibia, but he pointed us to the description of the snow monkey photo he gave 500px ISO.
Earlier this year, he was leading a tour to the natural hot springs of Jigokudani to photograph the famous Japanese macaques, a.k.a. snow monkeys.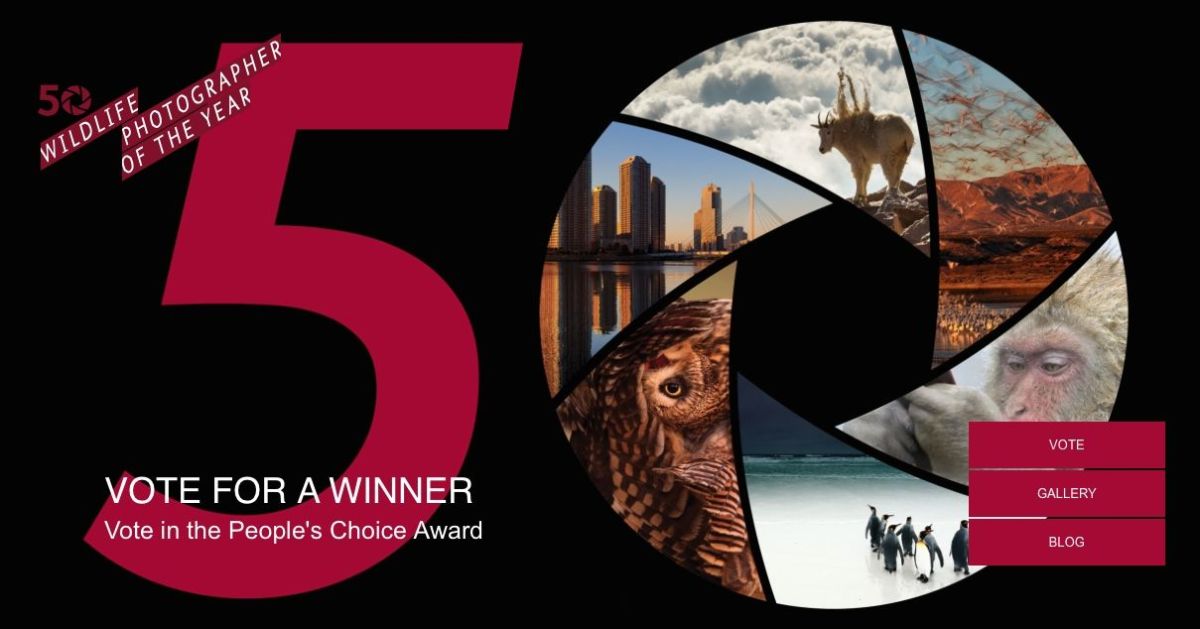 Soon, tourists from a nearby resort showed up taking photos with iPads and iPhones. One tourist began moving her iPhone closer and closer to the snow monkey after each shot.
"Suddenly, the macaque grabbed the iPhone from her hands—and quickly moved away towards the middle of the hot spring!" van Oosten told 500px ISO.
"The owner screamed in agony, but the macaque was too fascinated by its new toy to notice.
"The minutes that followed were downright hilarious. Monkeys already resemble humans in so many ways, but when they're holding an iPhone, the similarities are almost scary. At some point, it even managed to let the built-in flash of the iPhone go off."
The funny incident resulted in the above photo, which caught the online attention of actor Ashton Kutcher earlier this month. Van Oosten wrote on Facebook that Kutcher posted a filtered version of the snow monkey image and posted it on his Facebook page. Van Oosten told GrindTV Outdoor that Kutcher removed his watermark and replaced it with a tiny watermark that says aplusk, Kutcher's screen name on Twitter and Instagram.
"I sent him two emails about this, but he never bothered to answer," van Oosten told GrindTV. "It is a sad example of how easy people steal images from the Internet as if it's the most normal thing to do. Ironically, Kutcher is part of the Hollywood clan that gets so worked up about people illegally downloading movies and TV series. It is mind boggling to see that Kutcher doesn't realize he's basically doing exactly the same thing himself: stealing copyrighted material, and to make matters worse, claiming it as his."
Apparently Kutcher did finally get the message, as the July 3 post has since been removed from his Facebook page.
Incidentally, the iPhone did not survive its encounter with the snow monkey.
Now, a few more samples from the People's Choice Award: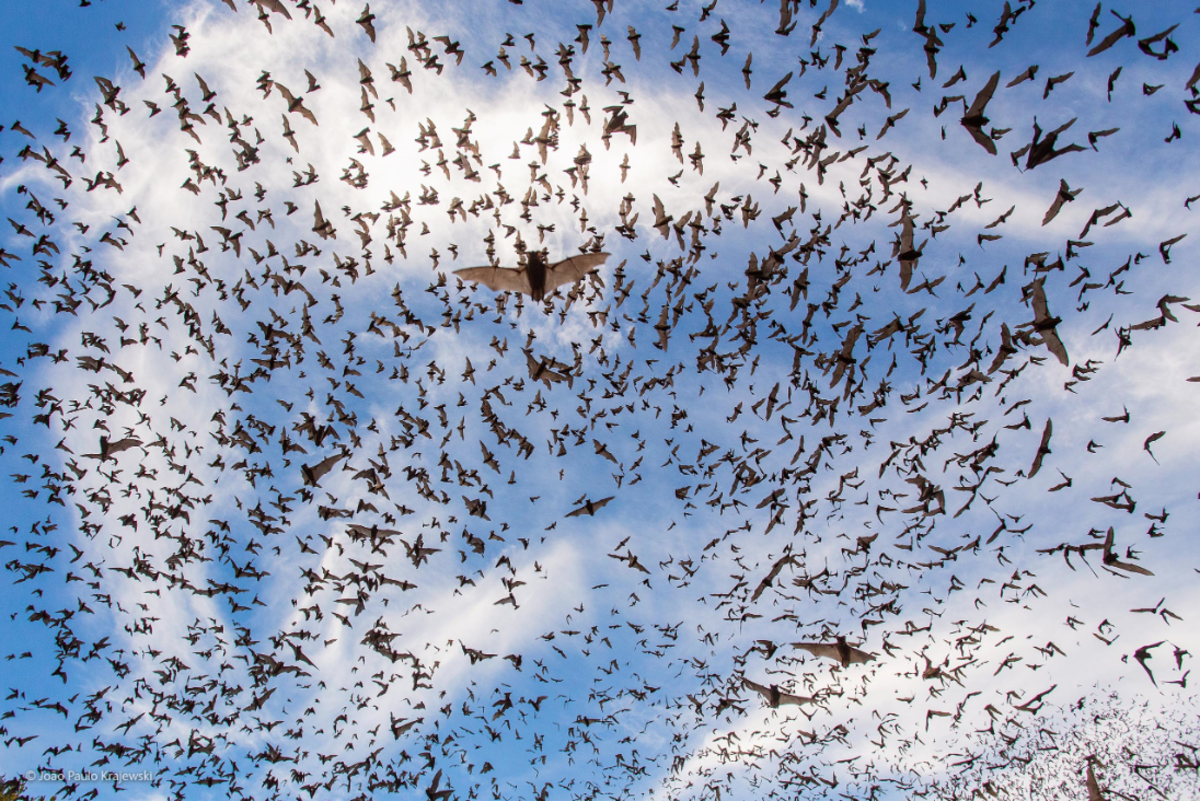 Joao Paulo Krajewski
Brazil/UK
Twenty million bats leave the shelter of Bracken Cave, Texas, and fill the sky. "There were so many bats flying in circles that I could feel the wind they created, and the noise was impressive," Krajewski said.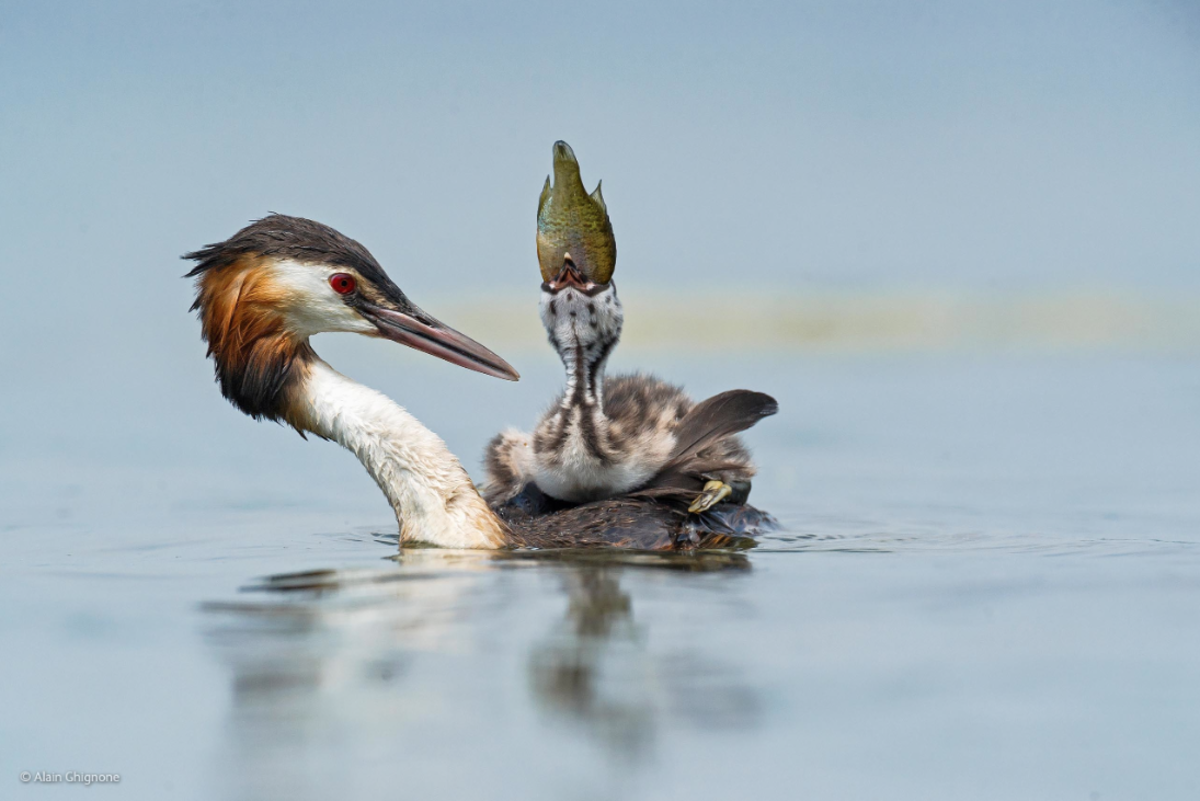 Alain Ghignone
Italy
A great crested grebe chick on the back of a female in Viverone Lake in Italy is biting off more than it can handle. In the end, its mother consumed the sunfish.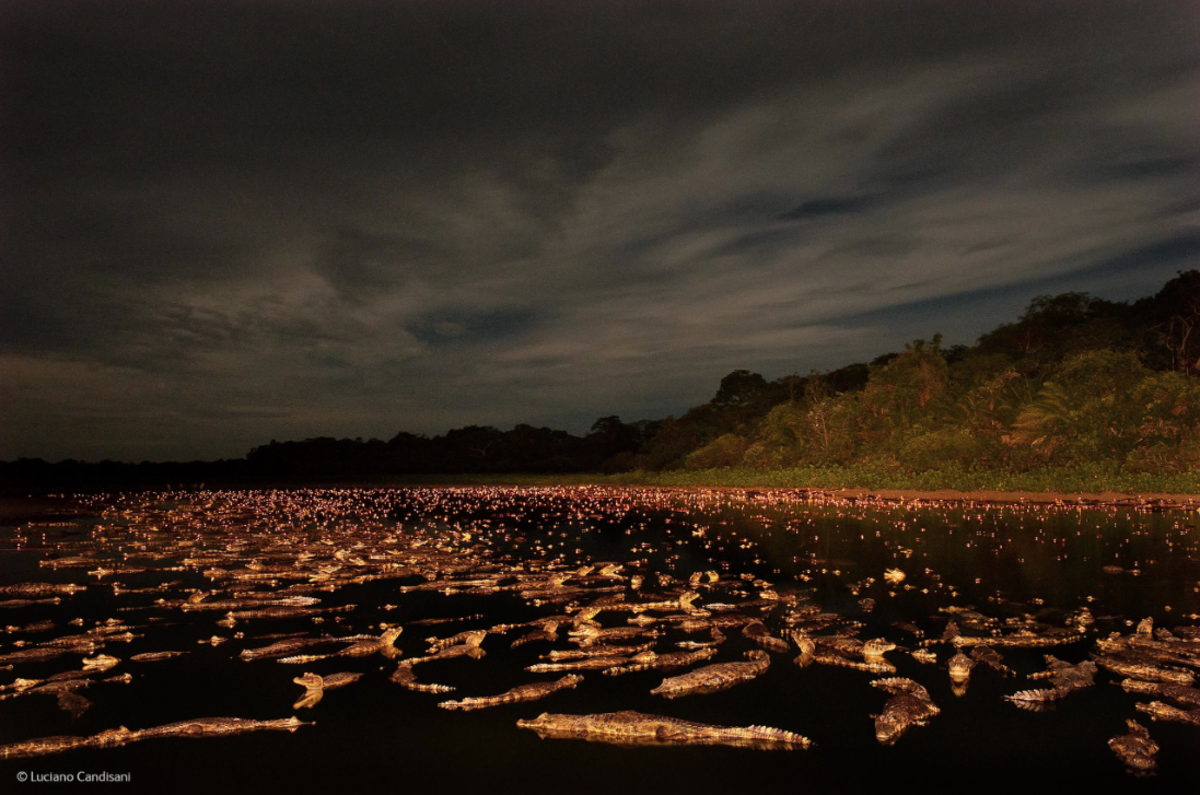 Luciano Candisani
Brazil
Caiman congregate in the last remaining lakes that still have fish in them in this remote region of Northern Pantanal, Brazil. A long exposure and use of strobes in the foreground allows the colors to be seen, together with a bright moon behind the clouds and a continuous light place next to the trees.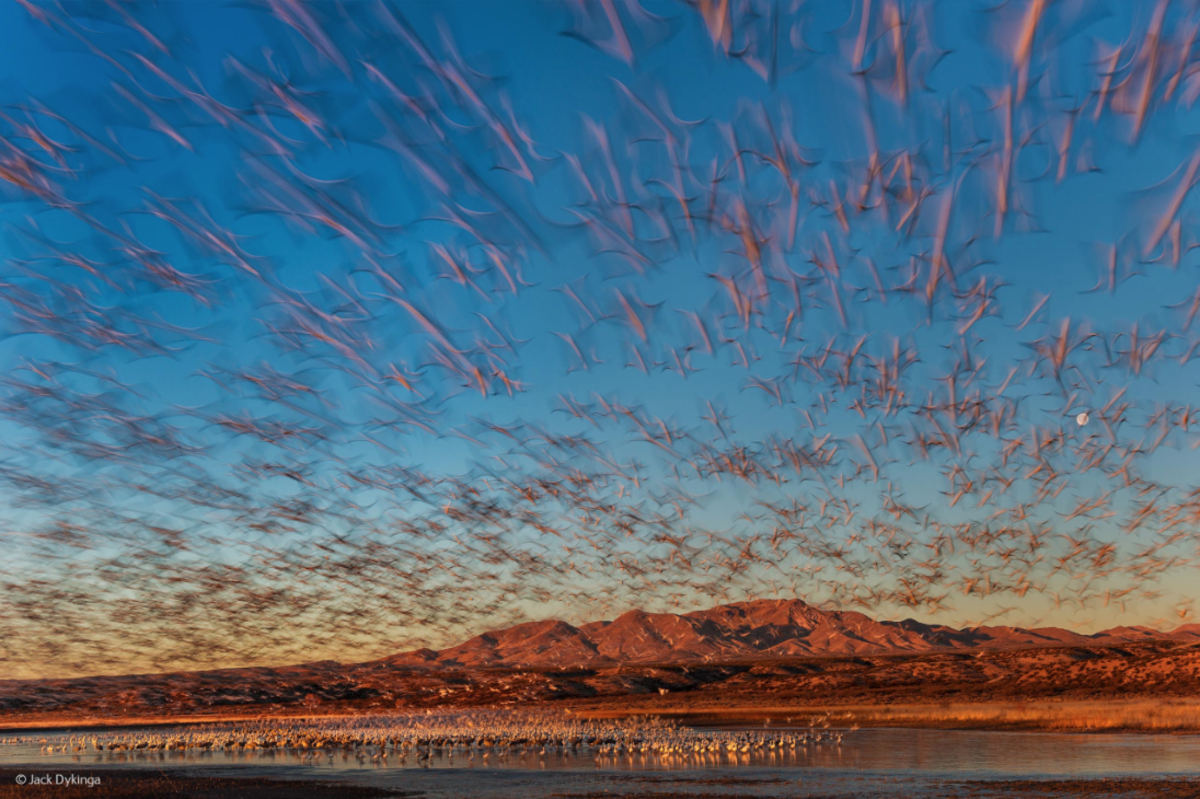 Jack Dykinga
USA
Flocking snow geese take flight at Bosque del Apache National Wildlife Refuge in New Mexico against a backdrop of the Chupadera Mountains, and a full moon.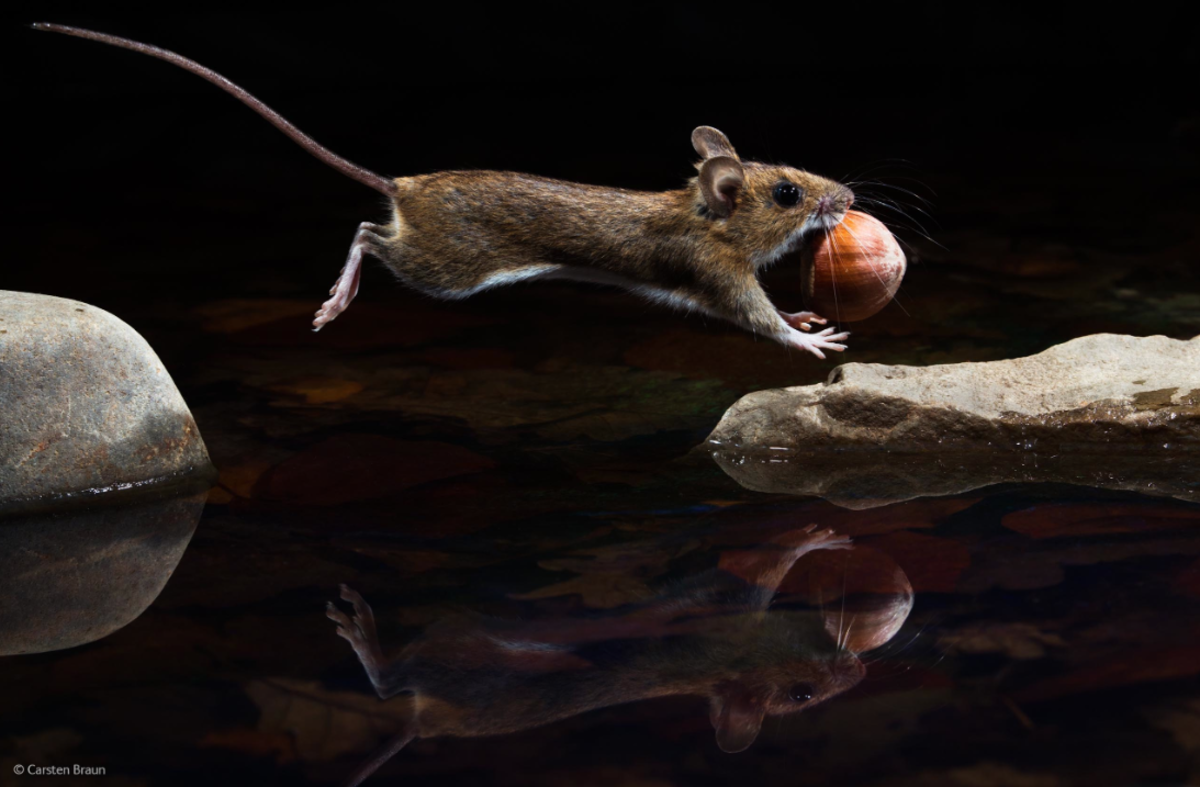 Carsten Braun
Germany
A yellow-necked mouse was discovered in the garage of Braun's parents. He built a small pond with rocks, knowing the mouse would have to jump to get to the nuts he placed inside the pond. Then he just needed patience.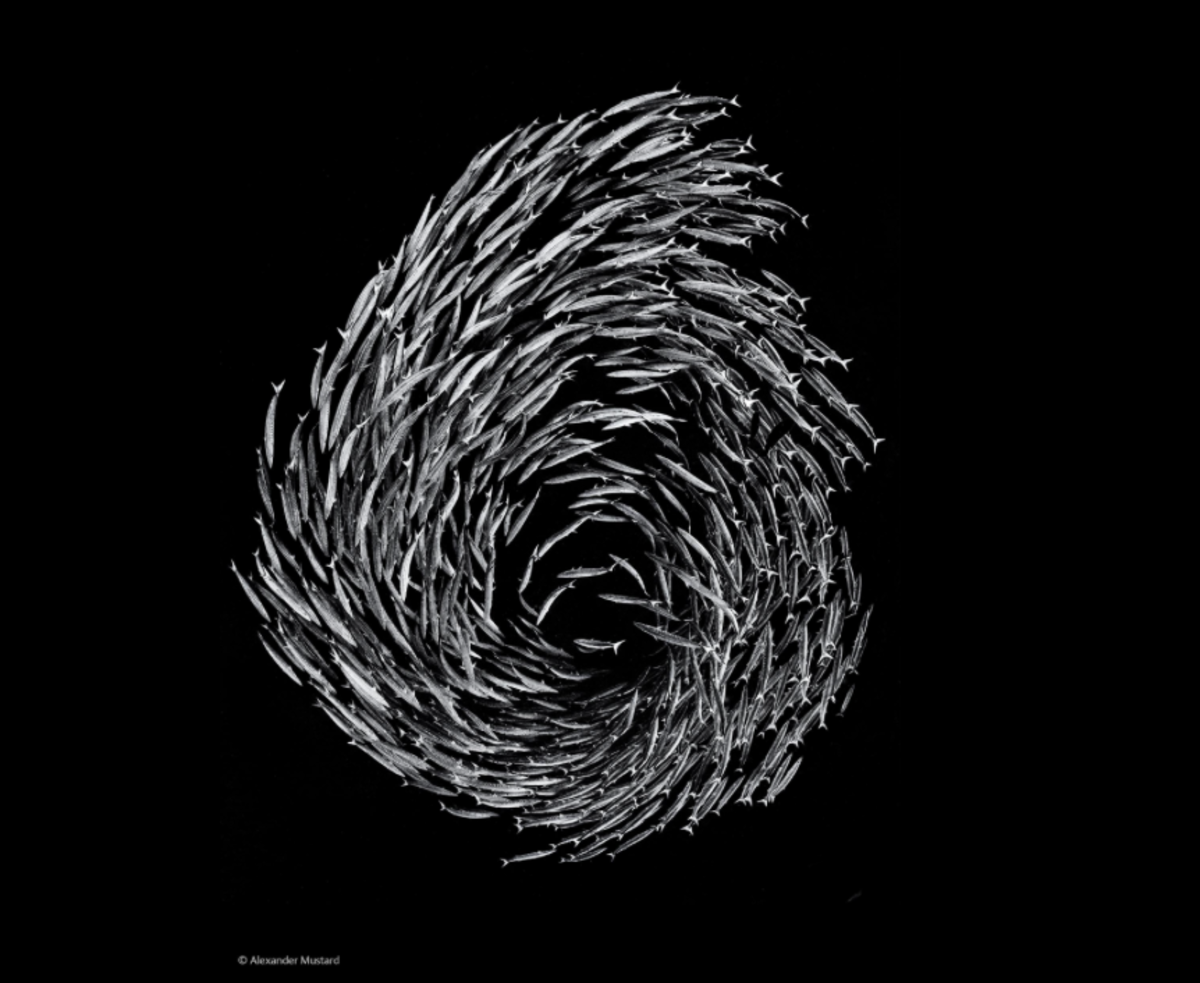 Alexander Mustard
UK
Floating above this school of barracuda in the Red Sea in Egypt, Mustard concentrated on keeping the constantly moving fish in the frame when they suddenly formed this amazing shape.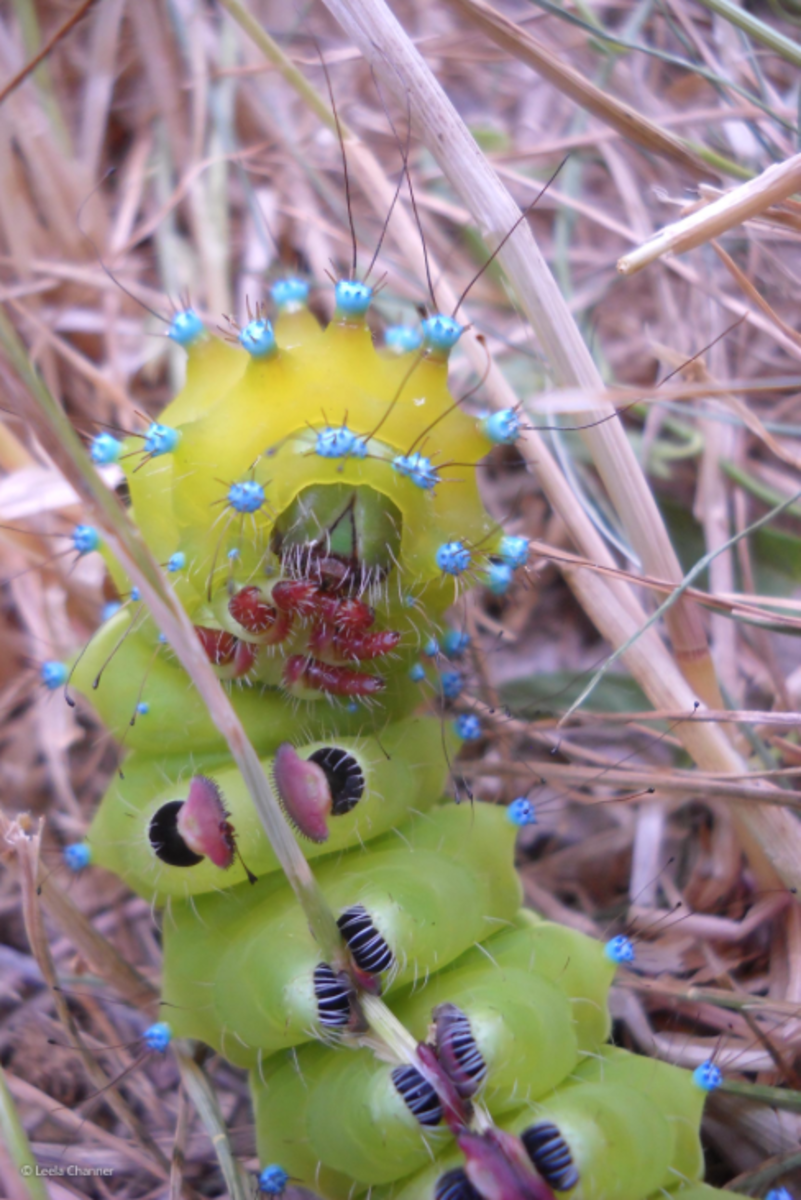 Great peacock moth caterpillar
Leela Channer
UK
Channer was camping in south France with family when she noticed this critter clinging to her father's flip-flop after a long walk.
Follow David Strege on Facebook 
More from GrindTV
Photographer catches parting of the storm
Search ends for missing shark diver
A shark deterrent that mimics orcas
For access to exclusive gear videos, celebrity interviews, and more, subscribe on YouTube!