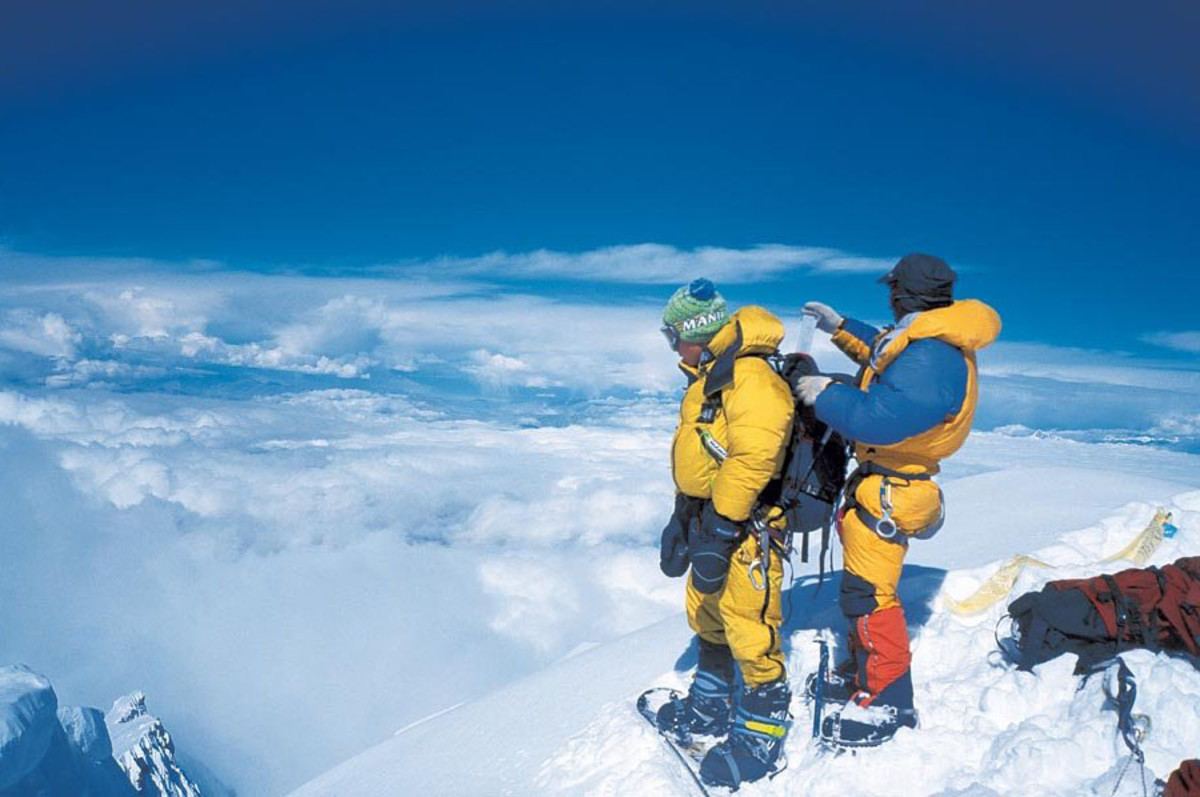 One of the great mysteries of Mount Everest—one you've probably never heard of before—involves a French snowboarder who is credited with being the first person to snowboard from the top of the iconic mountain, the tallest on Earth.
He is also the first snowboarder to disappear on Everest.
Whatever happened to Marco Siffredi on Everest? Did the Sherpas really see his ghost riding down the mountain? Was his fate sealed when he forgot to wear his good-luck cross?
Marco Siffredi, known for making several first descents of big peaks on a snowboard—while wearing his cross—had already conquered Everest.
On May 23, 2001, he summited the 29,035-foot mountain but was forced to snowboard down an alternative route to the one he considered the Holy Grail of snowboarding. The coveted Hornbein Couloir didn't have enough snow, so he rode down the Norton Couloir for the historic ride back to Advanced Base Camp at the foot of the North Col. Apparently, that wasn't enough.
With the mountain beckoning him to try again, Siffredi decided this time he'd go in September, when Hornbein would have more snow.
So he set out to summit Everest a second time, again carrying his snowboard with him.
On Sept. 8, 2002, after a grueling 12-hour push to the summit, Siffredi strapped his snowboard to his feet, got some help from a trusted Sherpa friend, and then started his descent on Hornbein.
He was never seen again.
The story of his disappearance—the 11th anniversary of which is this week, and documented by Transworld Snowboarding—is not one that is well known, even among the snowboarding community.
Many people know the legend of George Mallory, the British climber who with Andrew Irvine was attempting to become the first to scale Everest in 1924 when they disappeared 800 feet from the summit. Mallory's body was discovered 75 years later, in 1999, but it remains a mystery whether the two ever reached the summit.
We do know what took place at the summit of Everest the day Siffredi disappeared, thanks to eyewitness accounts.
Phurba Tashi Sherpa reached the summit first. When Siffredi joined him a short time later, Phurba greeted him with an enthusiastic question: "Where are we?"
"At the summit, but tired," Siffredi answered.
Phurba did a little dance and exclaimed, "Summit! Summit!"
Siffredi didn't share the enthusiasm.
"Tired. Tired. Too much snow. Too much climbing," Siffredi said.
It was 3 p.m. Clouds began forming below. The Sherpas, concerned about the conditions and lateness of the day, urged Siffredi not to go. But he'd come too far and wasn't about to pass on his dream ride.
Phurba helped a tired Siffredi prepare for his dangerous descent.
"Take care, Marco," Phurba said.
"OK, Phurba. See you tomorrow."
As far as we know, those were the last words Siffredi spoke to another human being.
Siffredi rode toward the Hornbein Couloir and disappeared into the clouds.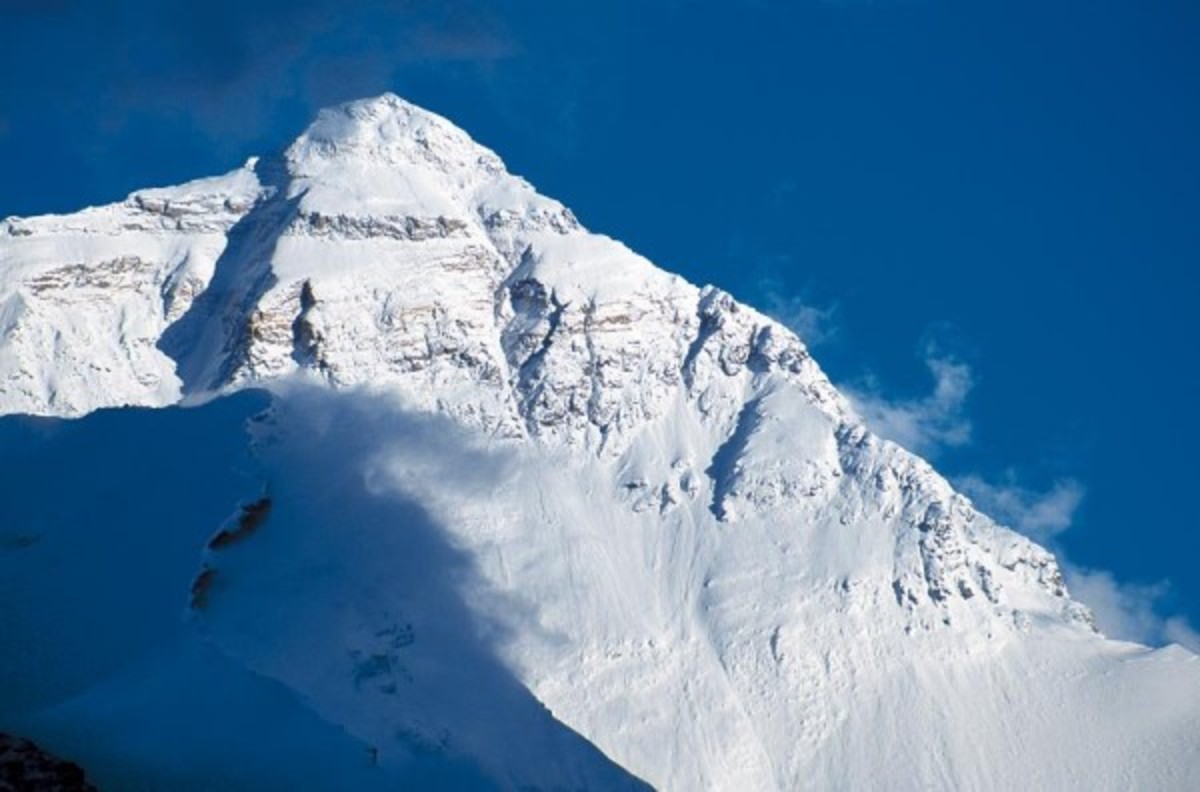 Later, as the Sherpas were packing up gear at Camp 3, they looked down at the North Col and saw what looked like a man stand up, then slide silently down the mountain on a snowboard.
Nobody else was on the mountain, they were certain. Climbing season had long since past.
"When they soon arrive at the North Col where they saw the mysterious figure, there are no snowboard tracks," Transworld Snowboarding wrote. "It is at this point that they know Marco is dead."
Most deaths on Everest are attributed to avalanches, injuries sustained in falls, ice collapsing, and exposure to the harsh elements or related health issues.
Nick Hamilton of Transworld Snowboarding suspects an avalanche took Siffredi's life. Incidentally, Siffredi's brother died in an avalanche in Chamonix, where they grew up.
"The photos and video from his last summit looked like there was a lot of freshly fallen powder snow," Hamilton told GrindTV Outdoor. "Although fresh powder snow is great for snowboarding, it can be very dangerous as far as avalanches go, as it has not stabilized."
More than 200 people have died trying to climb Mount Everest. Only one has died attempting to descend the legendary mountain on a snowboard.
Wrote Nica Martinez on Transworld Snowboarding's post:
"He knows that what he's doing is really dangerous, but because for the love of shredding, I know he knows what he's risking. Eleven years ago, and we still remember your bravery Marco. Shred freely in heaven! : )"
For access to exclusive gear videos, celebrity interviews, and more, subscribe on YouTube!