We all need some space. The desire for all things empty and wide-open is only amplified by coronavirus travel restrictions and stay-at-home mandates. If you're suffering from the side-effect that is cabin fever, trail inspiration can help. Joe "Stringbean" McConaughy has plenty to share. He holds the speed-record (FKT) for both the Pacific Crest Trail and Appalachian Trail. McConaughy just launched an eight-week online expedition-planning course with backpacking legend Andrew Skurka. The goal is to help all hikers extend distances by developing a system and strategy to prepare for their first (or 10th) overnight trip. Enjoy the free film documenting McConaughy's journey solo through-hiking (and setting the 45.5-day record) on the 2,190-mile-long Appalachian Trail, as well as a few of the new standard-setter's tips for how best to hike distances alone, what you need, and how to succeed.
Men's Journal: What do you like about solo hiking (versus with groups)?
JOE McCONAUGHY: I find a lot of people are uncomfortable with the idea of spending a lot of time by themselves without everyday distractions. People complain about being scared, not knowing what you are doing and getting bored. While these can be valid concerns, backpacking and hiking isn't rocket science. And with a little planning, you will have an amazing time. The truth is, solo hiking is the best style to hike when you want to do the trip you want to do. You can hike where you want, when you want, how you want! Amazing!
Do you bring any additional gear when you hike/camp by yourself?
You do need to make sure you are self-reliant when camping by yourself. That means you've developed your own trip itinerary, you have an exit strategy in case you are injured and you carry all your gear and food with you. I always do a double check of my gear to make sure I'll be warm enough and have basic first aid kit supplies if I am going to be out for more than a day.
Do you ever worry about safety when you are hiking alone? From other people or issues like weather, falls, bee stings, etc.?
Humans have a natural fear of the woods. It is an unfamiliar place, crowded with trees and no civilizations. We've hunted out all the serious, big animal threats with almost no exceptions except the grizzly bear. Maps and the inventions of the GPS make it very hard to get lost, so you should keep both on hand. Always let people know where and when you will be hiking solo. Let them know when they should expect to hear from you, and what to do if they don't. Also, being a man, I can only speak from my perspective regarding hiking solo and worrying about other hikers, but I know a lot of women who have completed multi-month through-hikes all over the United States solo with no safety issues.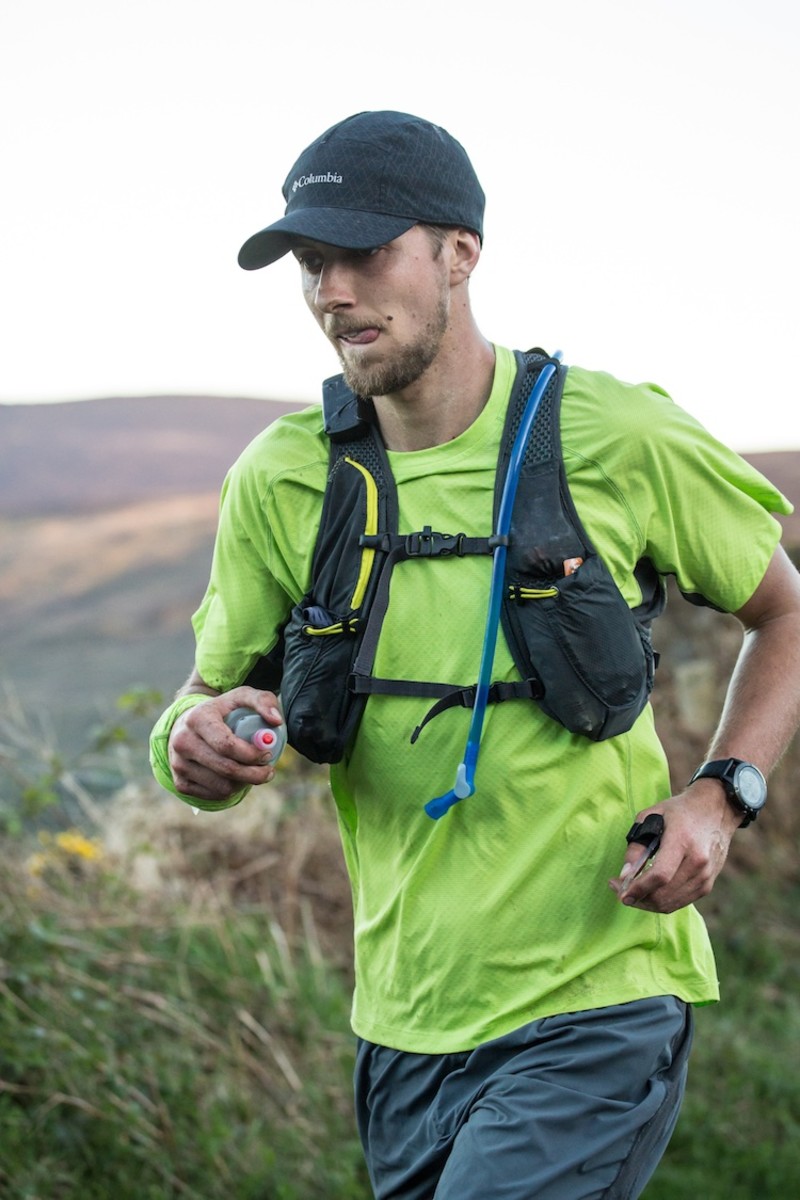 Do solo hikers every join up with other solo hikers, or is there a "code" of interaction?
Communities developed through hiking are some of the strongest I know! When you are huddled under a tree in the middle of a downpour with a complete stranger, you can't help but become instant friends. Some solo hikers will try to find a group beforehand—hiking clubs and Facebook groups are a great place to start. Don't be surprised if the person in the campsite over offers you a quick sip of rum and a seat at their fire, it has happened to me many times. That being said, many people camp to get away from other people, so do be respectful and considerate.
Has the threat of COVID-19 limited your hiking options?
Absolutely. National and State Parks are closed. Stay-at-home orders call for you to stay at home, not drive three hours to the nearest big mountains through a handful of small towns. I was hoping to do some fun multi-day hikes this summer, like the Wind River Range and the John Muir Trail, and now I am unsure if those will happen if they are months away.
Any tips on pacing? Determining what distance you can travel?
Hiking distance is controlled by two factors, time and speed. I have set two world records on trails. I can't hike more than 3.5 miles an hour through relatively tough terrain for a sustained period of time. Even for someone who isn't in the best shape, you are looking at 2-3 miles per hour depending on factors like the elevation and technical nature of the trail. To be more blunt, we all walk pretty slow. So, what can you control? Time! If I want to hike 30 miles every day, I hike for nine hours. If I want to hike for 10 miles, I hike for three hours. Pretty simple, right?
What does your typical hiking kit consist of? Do you bring emergency gear in case you have an emergency bivy?
I break my kit into the following categories. By spending a bit of time dialing in on my gear, I can have a base weight of 10 pounds instead of 25 pounds. Your base weight is calculated by total backpack weight minus food, water, and worn clothing:
On-trail clothing
Stop and sleep clothing
Sleeping shelter (tent, rainfly, etc)
Sleeping equipment (sleeping bag, sleeping pad)
Food
Cooking kit
Personal items (cell phone, toilet paper, toothbrush, etc)
Hydration
For access to exclusive gear videos, celebrity interviews, and more, subscribe on YouTube!