For many places across the globe, summertime surfing can be frustrating. For example, if you're from Southern California, you're no stranger to the weak, gutless waves that typically come along with much of summer. And solid summertime swells can be pretty inconsistent – and when you do score a good one, getting a wave can sometimes be more difficult than getting a parking spot. With that being said, you're probably going to want a surfboard that provides a little more volume and "paddle power" in the lineup this summer, as well more speed while you're on the wave.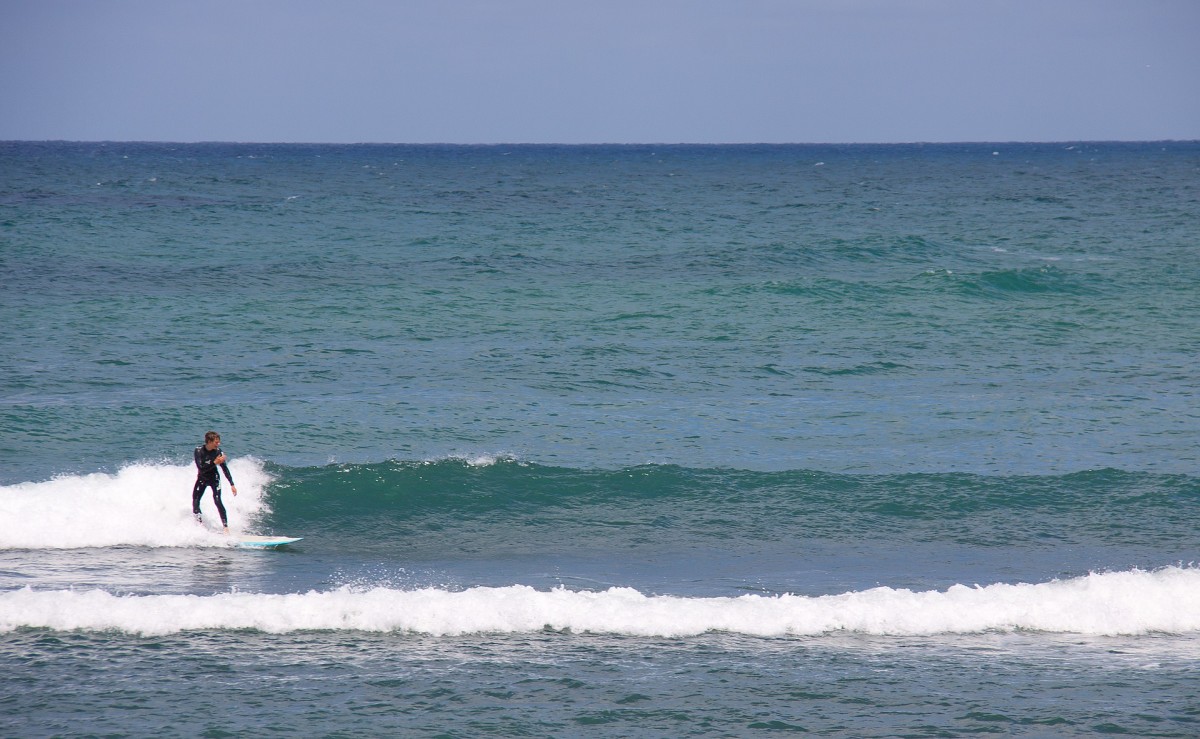 Here is a list of some of the most popular summer surfboard and fin combinations. All of these boards will have a bit more volume and width than your average traditional shortboard – in order to give you the float you need to catch small waves, along with the surface area you need to actually ride them.
These boards, along with the suggested fin-setups will certainly help, so that the only thing you complain about at the end of the day is, once again, parking.
Twin Fin on a Fish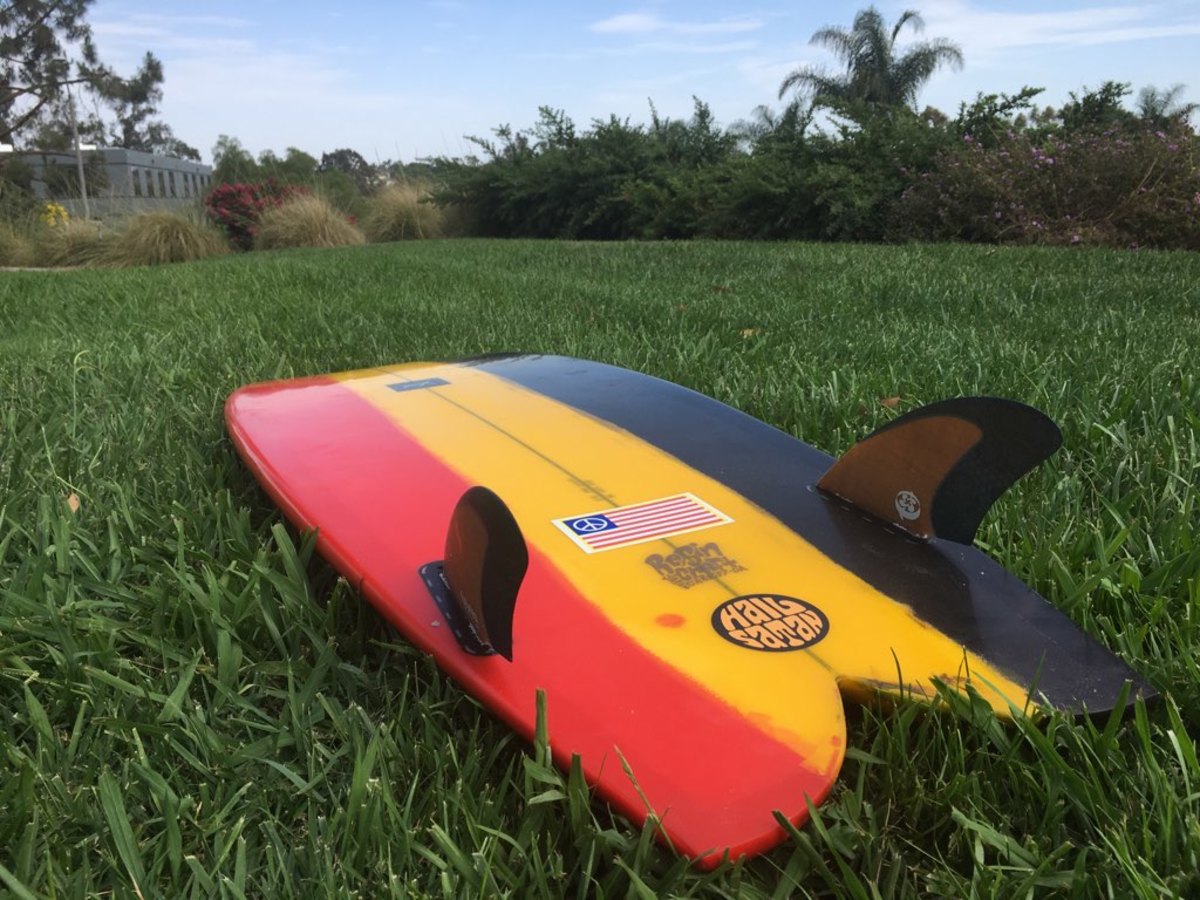 The Board
The fish was designed in the early '70s and was intended to give you additional traction and speed while still making turns feel effortless. The fishtail is designed for traction and the additional width and thickness on a fish will give you the paddle power and balance of a much larger board while the shortened length will allow you to still lay into some proper, tight little turns (with the ease to redirect your board wherever you please).
The Fins
Twin fins are typically much wider and have much less arch than most fins. Scientifically speaking, when there is no fin behind (and in-between) the two fins on the side, there is no additional traction to prevent you from sliding the tail of the board across the face of the wave. That's why the fins are larger; to compensate for no middle fin but also not slow you down.
Twin Fin + Trailer Fin on a Hybrid
The Board
A hybrid is a new-school design that's a mix between a shortboard and a fish. So, if you like the way a shortboard rides (or at least like the way the pros ride them), the hybrid is a good option because it will still be stable, just not quite as stable as a fish.
Just like the fins, the board is versatile in all conditions. Whether it's a pumping winter wave or a mushy summer wave, a hybrid is going to perform similar to a thruster … but with a twist. The fins will feel looser, but the board will feel more stable. It's the perfect combination if you like paddle power, float, and stability – but also like to pretend that your turns are CT worthy … or even just NSSA Jr.
The Fins
The fins on a twin + trailer setup are taller and a more narrow than a traditional twin set (but still slightly wider at the base than a traditional thruster set). This is going to give you quick turns and stability down the line. Especially with that trailer fin being barely big enough to prevent you from sliding out, but also small enough to not to add much additional drag.
Bonus Setup: Twin Fins on a Hybrid: Some people love it and some people hate it, but you have to try it if you go with the option above. It's going to be weird at first because without that trailer fin, it's going to be easy to slide out on just about everything you do. But once you adapt and learn how to keep it high and tight, the thing unleashes when you initiate turns – Less drive, more fun. Perfect to mess around with on a sunny afternoon. Keep in mind that you can always throw traditional twin fins on a hybrid and play around with that, as well.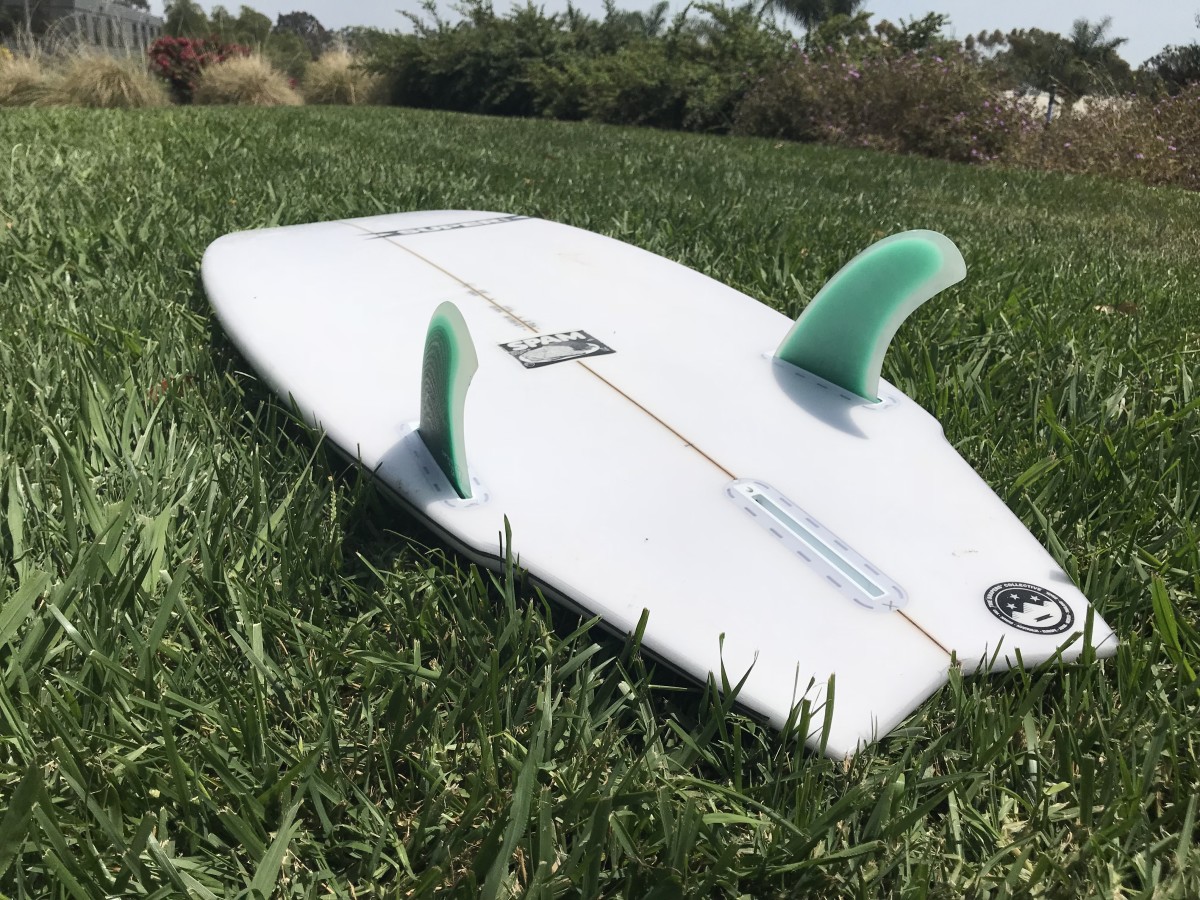 Quad Fin on a Groveler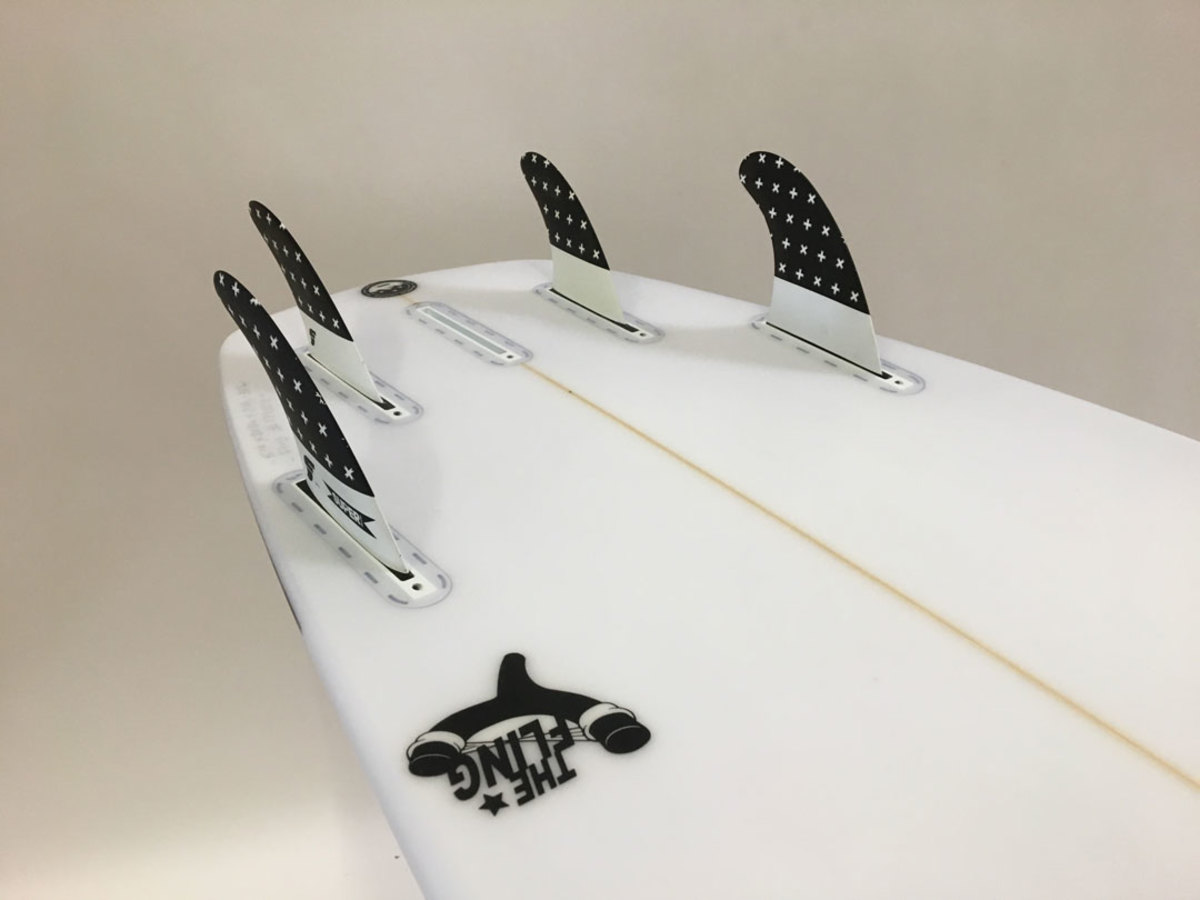 The Board
The groveler gained some serious popularity in past 5-10 years. In a sense, it's sort of a new-age fish. If you like the idea riding a wide, buoyant fish but still want some short-board fins, go for a groveler. The groveler is for someone that simply likes paddle-power, stability, and speed. Grovelers simply create and maintain speed due to their additional volume and new-age shape, typically with a wider point near the nose and often a much wider tail than your traditional shortboard.
The Fins
Having two fins on each side will make it difficult to slide out because those two fins will keep you attached to the water throughout your mission down the line. Once it's time to initiate the cutback, simply lean into your rail, give a push, twist your body, and rely on the fins to do what they were designed to do. This is what you want if you're looking to go fast (and also have something you can use year-round).
Stubby with a Single Fin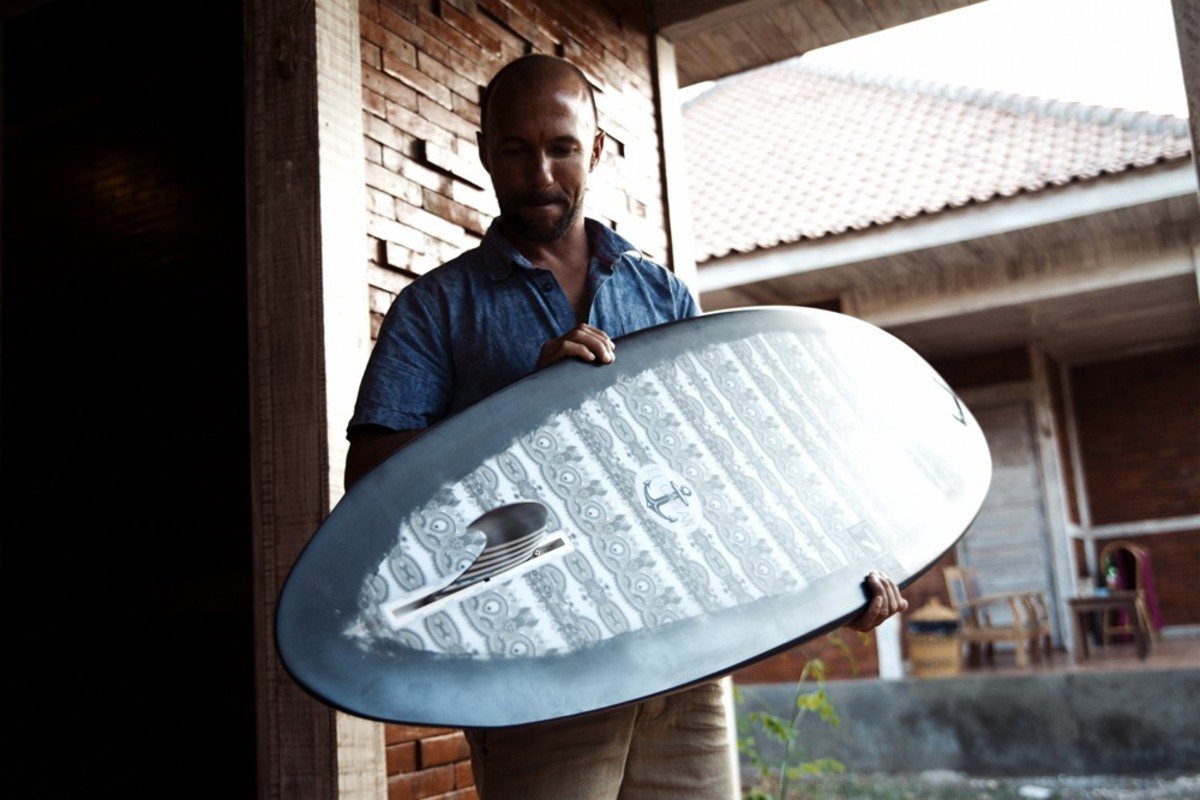 The Board
Considering that this style of boards dates back to the late '60s, you need to be very precise with how you surf it. Similar to a longboard, the single fin stubbie will require you to move up and down your board (and the wave) at the right time to maintain your line. Draw a highline at the top of the wave to gain some speed, then drop down to the bottom and hook it right back into the pocket, These boards aren't necessarily designed to get too radical, but with so many modern-day traditional board builders these days, there are certainly some shapes out there that blend the old and the new in a very interesting way.
The Fin
Riding a single fin is much different than the fin suggestions above. Riding one will likely only make you a better surfer because it doesn't respond on a dime and give you much room for error like today's boards do. Instead, it forces you to constantly move in different spots on the board to adjust your trim and your speed, and when you do end up finding the room to cutback into the pocket, you'll likely want to do it as you would on a longboard. The single fin stub is a beauty of the retro-style lineup.
For access to exclusive gear videos, celebrity interviews, and more, subscribe on YouTube!