By Jim Baird
The wolf howls sounded close. Buck barked once in response, and I tied him to the painter to make sure he wouldn't go running over to investigate. I walked up a small hill to see if I could get a look and was surprised I couldn't see at least one. The closest wolf couldn't have been more than 50 yards away. It was the morning of Day 3 and we were in the process of breaking camp.
Two game trails crossed our campsite. They were almost definitely worn by caribou, but different species often follow the same routes through the brushy northern landscape. I think a pack of wolves was making its way along one of the trails, some a good ways in front of the others. When they smelled human, and dog, they stopped and howled to re-group with plans to go around us. Wolf attacks on humans are incredibly rare, but it seemed we made a faster than usual departure that morning.
Shortly after leaving Lac Fonteneau we climbed out of the canoe at the first rapid and followed the seldom used Montagnais Innu trail until it vanished. It would have been a relatively short carry with a stretch of unpleasant bushwhacking, but with a little scouting from trail side, I saw that portaging wasn't necessary. The main obstruction the trail skirts is a small waterfall which pours over a long, steep ledge spanning the river. I saw that we could carry over it easily on the other side and after a careful approach, we began unloading.
The Carry Over
Just because you can't run or line a rapid, doesn't mean you can't beat the portage with a carry over. Here's what to keep in mind when doing it.
– Make sure there is a safe approach to the side of a ledge or falls before attempting to paddle up to it. Look for an eddy to catch and keep an eye on the water's speed as well as obstructions like boulders and sweepers that could impede your approach.
– If you can't paddle up to the edge of a falls, you may be able to line up to it and then carry over. Keep this in mind as an option.
– Depending on the number of people in your party, and how steep the carry over is, you may not need to unload your canoes. Put four people to a boat and carry over while loaded.
– Sometimes the best place to carry over is on an island in the middle of a falls.
We knew the rapid preceding the falls was shallow, and we were really hoping to find a spot where we could slip down without getting hung up. You can see from the video that that didn't work out so well, but hey, it still beat portaging.
Getting Hung up
If you find yourself hung up mid-rapid, keep these tips in mind to safely free your canoe:
– Get out of the canoe to lighten it up.
– Be careful where you put your feet. If you can't see where you're stepping, feel the river bottom with your feet before committing. This will ensure that you don't step out of the canoe in a place that's too deep. It'll also save you from slipping or stepping in between two rocks which could entrap your foot.
– Haul on the gunwales or the stern line and slide the canoe past the rocks that are impeding it.
– Use the canoe for support if you need to walk a few steps up or down river to free it.
– It's best if the bow paddler gets into the canoe first, while the stern paddler holds onto the gunwale or the stern line.
A short ways down river, Tori managed to out fish me again when she caught a chunky Brook Trout I estimate to be about 3 1/2 to 4 lbs. After a quick pic she released the beautiful fish as we always do with the big ones. We soon began paddling a long and monotonous stretch of slow-moving river, made even less bearable by a couple patches of hammering rain. Where are all the mountains? I kept thinking.
13-miles later a white cabin gleamed in the distance as we neared Lac Marchand. Herb Pohl's trip report said that there was a run down old cabin in this spot. This was certainly not the case any more. On further inspection, we found a beautiful cabin that must have taken a lot of work and expense to construct in such a remote locale. The cabin was totally surrounded by boards that had nails hammered through them – the standard bear deterrent for wilderness cabins. Without them, bears will break in and trash the place. A hammer for removing the boards was left out on the porch, and the door was open. It was an easy decision; this would be our home for the night. And, although it was only Day 3, it almost felt surreal to be sitting indoors in a nice chair.
Tori asked if this was cheating. No, I assured her, this is part of it – sometimes there's a cabin. 
— Check out more LESSONS FROM THE TRAIL WITH JIM BAIRD, including Episode 1 of the Côte-Nord Adventure: Getting There
This summer, C&K will be rolling out new episodes of Jim Baird's Cote Nord Adventure series, presented by Nova Craft Canoe.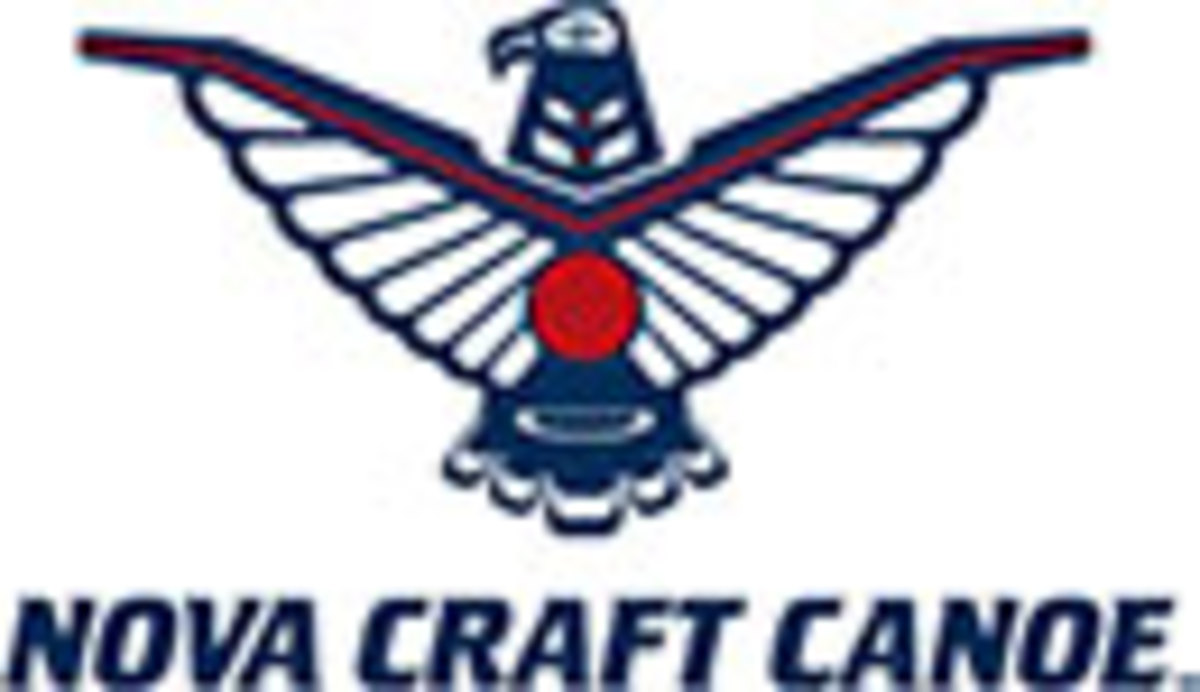 About this Series: Come along with Adventurer Jim Baird, his girlfriend Tori, and their dog Buck as they paddle a wild and seldom traveled river of Quebec's breathtaking Côte-Nord region. Watch the story of their adventure unfold in this 15-part video series as they use and learn a variety of wilderness travel skills, including everything from whitewater paddling maneuvers to axemanship and, when unwanted visitors show up, operating a bear banger. You'll get to see things from the dog's perspective too. So grab a paddle, and get ready for a 14-day journey that begins 118 miles from the nearest road.
The article was originally published on Canoe & Kayak
For access to exclusive gear videos, celebrity interviews, and more, subscribe on YouTube!