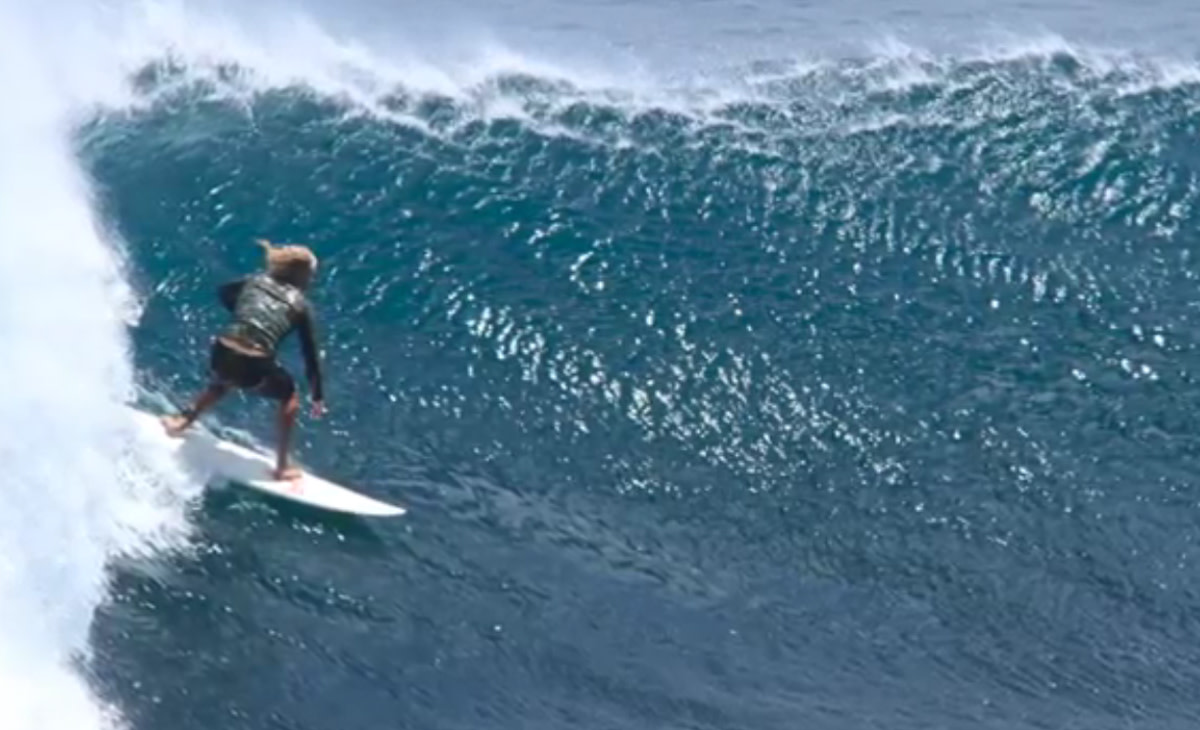 "Fer shooor. What can eye really sayyy aboot me surfing? Pretty much just the most redical, eepic, nolly, beechin' stuff on earth," a straight-faced Tyler Allen tells ASN in a heavy Aussie accent.
The wild-haired California surfer goes through his impressions of Game of Thrones' Jon Snow, Christopher Walken, a hillbilly, a Jamaican, an Irishman, Aussie, Ice T, a Canadian, and it just goes on from there in 11 hysterical bits.
But in the last year, it was his "Donald Trump talking surf" bit that caught the world's attention.
He's not particularly political in the video from last May, but the impression is dead-on. And the surf world fell in love with Allen.
Allen is a 28-year-old surf instructor, and he grew up surfing the beachbreaks around Los Angeles.
"I'd always entertained my close friends with accents and impersonations of people," Allen tells ASN (as himself). "I put up a couple of videos on Insta a few years ago and my friends would tell me I need to do more."
When he did one of his famed Trump impressions, someone sent it to the Instagram account @KookoftheDay, who shared the video. It went viral.
"I thought, well, I can do way more than that," Allen adds. "Now it's anyone I can think of that I can do a good skit." And then Allen eventually nailed his Slater impression.
"I finally picked up on some of the nuances of Kelly's voice. He's stoked on the impression," Allen explains. "I think."
While the impressions are all in good fun, it's hard to gauge how anyone will take them. Slater has even commented on a few of Allen's videos.
"Then I met [Slater] at the Pipe Masters in December," Allen recalls. "As he was heading out to a heat, he looked at me and said, 'I'm going to win this for you, bro.'"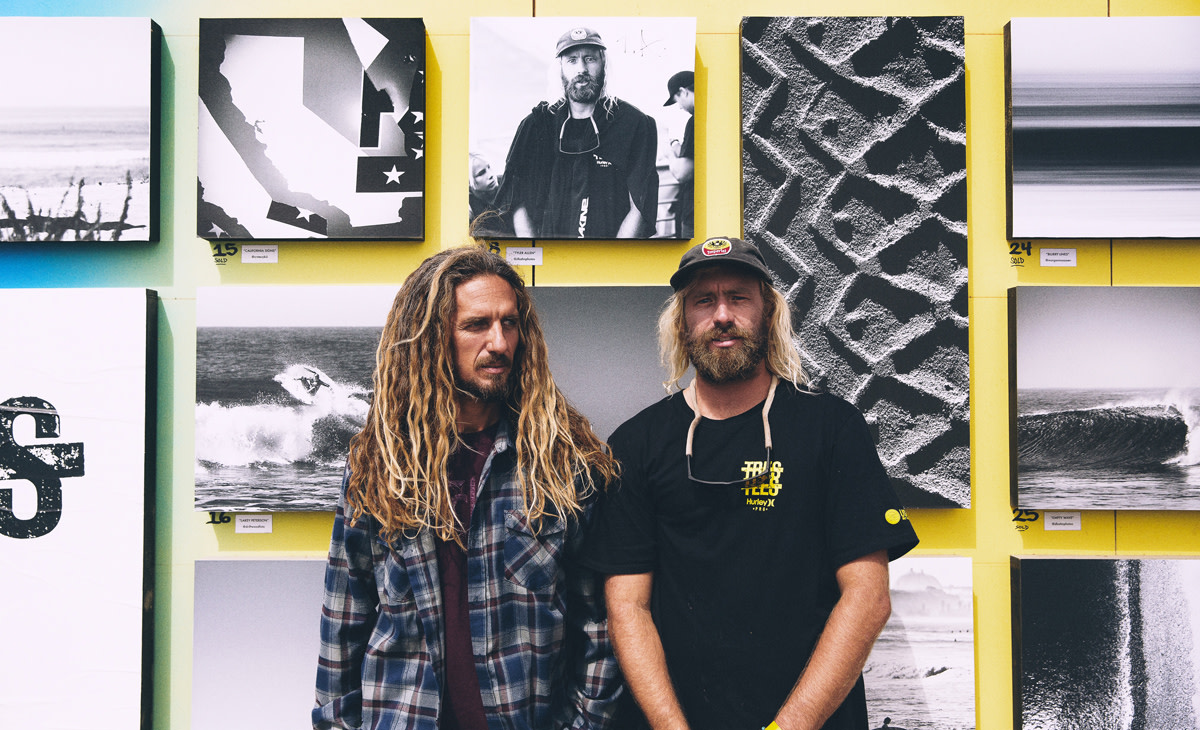 Allen's talents have not been missed by surfing's establishment. He was given the job as the host of the red carpet at the SURFER Poll Awards in December. SURFER produced a classic promo with Allen where he plays Gabriel Media, Glen Hall, Michelle Bourez and Trump. He then brought the laughs to the star-studded award evening at the Turtle Bay Resort. More recently Volcom flew him back out to Hawaii for the Volcom Pipe Pro.
"I don't really care about the outcomes. I watch webcasts too, but I'd rather be surfing," Allen tells ASN. "And it's sick to see these guys surf Pipe in person, but I always feel like I should be surfing when I'm in Hawaii."
Aside from the jokes, Allen does have some views on pro surfing. First and foremost, the Fiji event that was removed from the 2018 schedule.
"I don't know why they would take that venue out of the schedule. It was the sickest event," says Allen.
And like everyone else, he's angling to get to Slater's wave pool. "It seems insane. But you only have one chance. If you blow it, you'd be a kook forever," he laughs.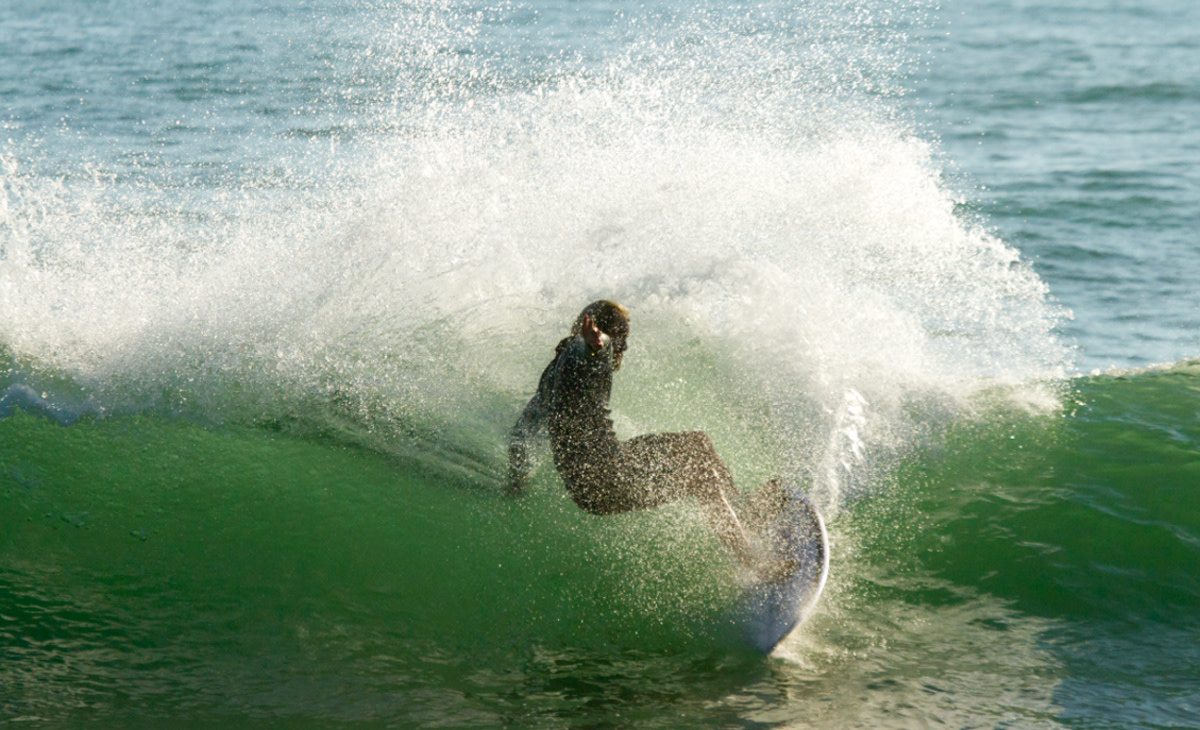 He's also gotten very good at Brazilian accents.
"Some people might not get it. But I was on the beach at Trestles when Felipe [Toledo] won the Hurley Pro. All the Brazilians around me were freaking out. And I was really stoked. I was right there and he was kissing his baby," Allen recalls. "I was trying to lay low because I didn't have anything to do with his win, but he high-fived me. They're such passionate athletes and sports fans. I was kind of caught up in the enthusiasm and actually got a little emotional."
For the most part, the surf world, even those he pokes fun at, get that Allen is essentially making fun of all of us – no one person, nationality or stereotype more than another. But in the end, he knows not everyone will appreciate his sense of humor.
"There are certain people I just can't imitate. And the only people I don't get along with are those that are too serious," says Allen. "If they can't take a joke, I just distance myself from them. I don't need to be cool with everyone."
For access to exclusive gear videos, celebrity interviews, and more, subscribe on YouTube!