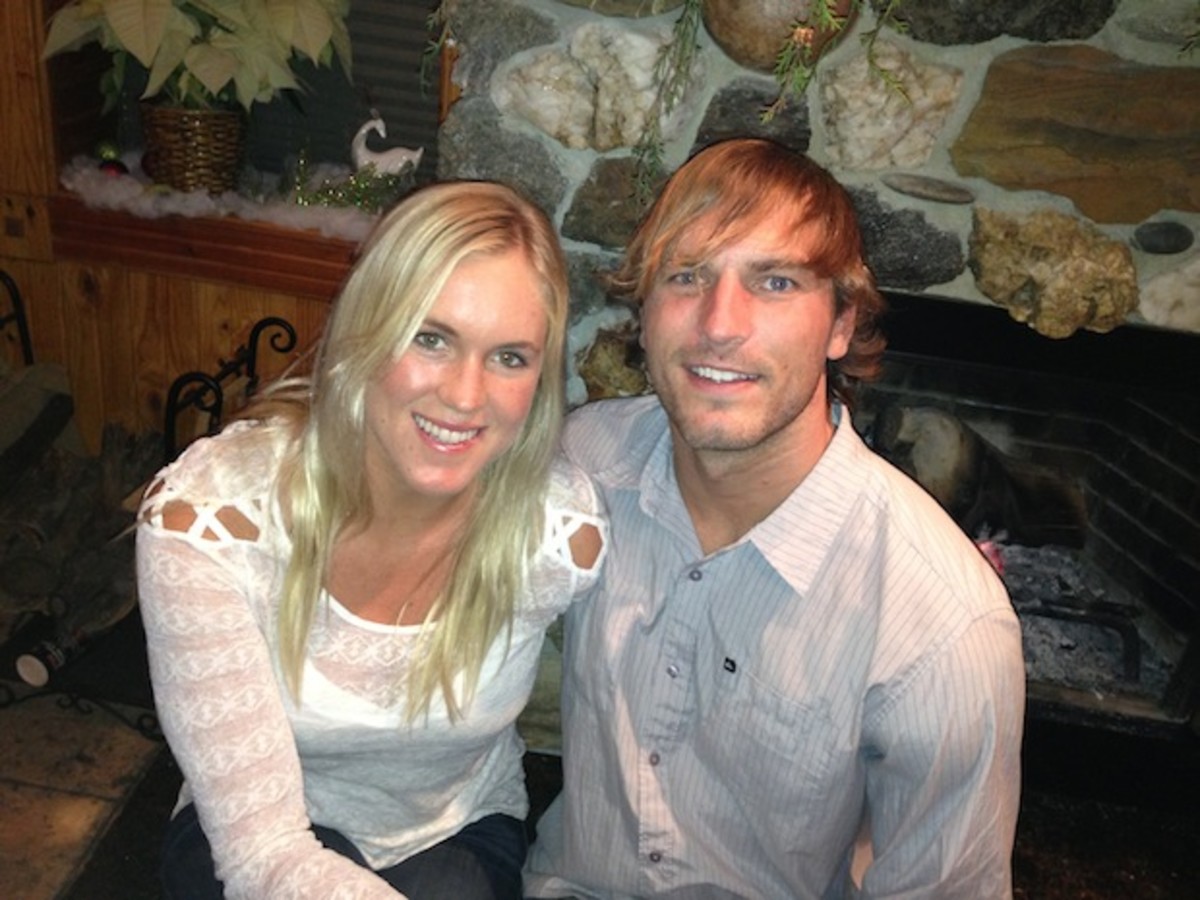 Bethany Hamilton, a pro surfer whose inspirational life story was made into a feature movie titled "Soul Surfer," appears to have found her soul mate.
There has been no official engagement announcement but Hamilton, 23, who 10 years ago lost her left arm to a shark while surfing near her home on Kauai, has posted unofficial notices on her Facebook page and website.
On Facebook, the star of "Soul Surfer," a motivational speaker and a celebrity beyond surfing circles, wrote: "One year ago today, I met an amazing man, now we will spend the rest of our lives together and I'm so excited! I love you Adam!"
Adam's last name was not provided but the two met through Bethany's church on Kauai.
A wedding date has not been set but Becky Hamilton, Bethany's sister and personal assistant, said the two plan to be married this summer.
"I know Adam and I are right for each other and that God has us together for Him," Bethany wrote. "Neither of us is perfect, but in my eyes Adam is just right and I'm thankful to have someone so perfectly perfect to share life with as one."
Adam also posted his sentiments on Bethany's website.
"Right away I could tell she was pretty cool (I mean she jumped a 40-foot cliff into the ocean with me!)," he wrote. "She's down to earth, and I could tell she understood my heart for the Lord and others; I saw her heart as well.
"After hanging out several more times, I felt in my heart that I would like to pursue a relationship with her. On the beautiful Na Pali coast I told Bethany what was on my heart and asked if it was OK to pursue a meaningful closer relationship with her. On accident she said, 'I do!' Haha with a quick, 'I mean yes!'"
Apparently, the big step in their relationship was that leap into the ocean.
Wrote Bethany: "The first thing we did was jump off a cliff together! And you could say it was love at first cliff jump."
–Find Bethany Hamilton on Twitter and Instagram
–Find Pete Thomas on Facebook and Twitter
For access to exclusive gear videos, celebrity interviews, and more, subscribe on YouTube!